Nowadays, most people stream their music or listen to any audio like podcasts, audiobooks, etc. using their portable devices such as smartphones or tablets online. It becomes a trend that everyone gets used to. It becomes popular with many maybe because of two reasons: First, it doesn't consume space on their phone and the other one is most people have access now on the internet. One of its kind is the Apple Music.
However, some also are asking Does Apple Music work offline? especially when there is not enough internet plan to stream, or suddenly they are in an area that doesn't have access or coverage on the internet, or another possible reason is that they run out of Apple Music subscription. Can you still use your soundtracks offline? Yes, you can! Here comes the idea of downloading your desired tracks so can you use it offline.
Tips: Follow this guide on how to download Audiobooks on iTunes if you are enthusiastic about listening to Audiobooks.
Keep reading this article because here we will provide tips or ways on how does Apple music work offline so that you can still access your favorite tracks whether you have internet access or not, and the other one is even if your Apple Music subscription is already over.
Contents Guide Part 1. How Do I Listen to Apple Music Offline with Subscription?Part 2. How to Make Apple Music Work Offline without Subscription?Part 3. To Sum Everything Up!
Part 1. How Do I Listen to Apple Music Offline with Subscription?
Apple Music is like a portal wherein you can access various audios such as songs from different artists, podcasts, and audiobooks. So, does Apple music work offline? Yes, it allows you to download your preferred albums and tracks from its source and you can save it on your device for offline use. But first, to do that, you must have an Apple Music app. Though Apple Music is produced by Apple Inc., let me tell you that it is also available for Android users. So, don't worry if your operating system is Android, you can still install the Apple Music app on your device. I include here how and where you can download the Apple Music App depending on your device's operating system:
If you are an Android user you can start downloading the Apple Music App by:
Searching "Apple Music" on your Google Play Store.
Next click "INSTALL" then wait until the installation is done
After that open, the Apple Music App then simply log in your account.
For iOS users just follow this step:
Open your App Store and search Apple Music.
Download it by clicking "INSTALL". NOTE: Your Apple ID you will be required before you can download it.
Once you install it on your iDevice, you may now launch your Apple Music App and log in to your account.
Don't worry if you are a first-time user and still don't have an account or subscription on Apple Music, because the app also provides you terms of subscription that is convenient or matches your preference once you install it on your device. They will also give you a free 3-month trial period for you to explore the app.
Now that you have an Apple Music app installed on your device, does Apple Music work offline by using the app? Yes, definitely! we will now proceed with how you download songs and tracks so you can play it and you can prove to yourself that Apple Music works offline.
For an iOS or Android Device, You Can Follow These Steps:
Select and Click the Apple Music app on your device.
Next, Search or browse the song, playlist, or album which you want to play offline from the Apple Music Store.
You will notice that the song or album has not been included in your library if there is a + icon on the right portion of the music. You can simply click the icon so you can add the album or the song.
Finally, you can save the song that you selected on your playlist and use it offline by clicking the "Download" icon after you included the song to your library.
For you to view all the songs that you downloaded, just click Library in your Apple Music App and then from the menu on the top portion, choose Downloaded Music. From there you can start playing the songs and allowing your Apple Music work offline. Another thing is that you can also use your Mac or personal computer to download music. I also provide you below the following steps if you want to know-how: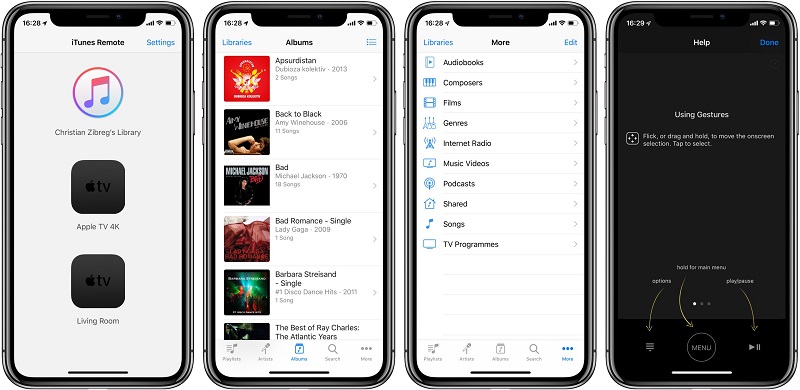 For Using Mac or Personal Computer:
Using your Mac or personal computer, Run your Music app or iTunes app.
Next, Browse and search for the songs you wish to listen to when you are offline, then, tap the Add Button so that you can include it in your library.
Tap on the download button icon, just right next to the song for you to be able to download, and save the Apple Music to listen offline.
I can say that downloading directly songs from your Apple Music to your device is the easiest way to stream, play, or listen to your desired audio files offline. But the thing with this method is that it is only applicable to those who still have a subscription to Apple Music.
Moreover, the songs or tracks that you downloaded is only limited to approved devices such as Android, iPhone, iPad, etc., which means that even if you downloaded the songs if your devices don't support or considered as unauthorized such as Windows phone, iPod or any other MP3 players you can't still play or enjoy the songs that you had saved. You know the reason why? Continue reading this article because another answer to the question "does Apple Music work offline?" will be revealed and also, I will be going to explain on the next method how Apple music work offline using an unauthorized device.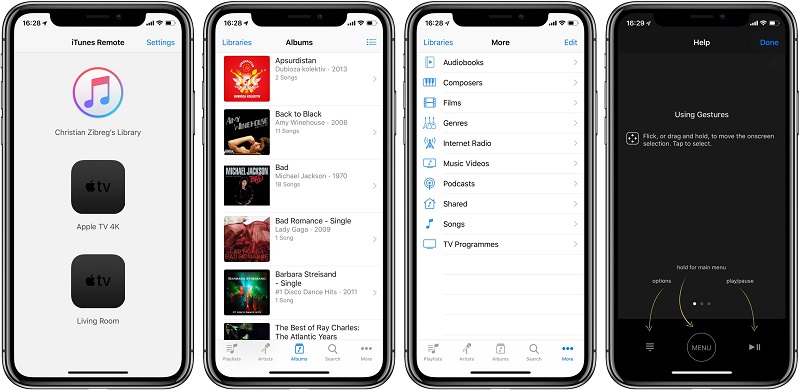 Tips: You can follow the guide here to learn how to Back Up iTunes Library to save your favorite music on iTunes.
Part 2. How to Make Apple Music Work Offline without Subscription?
Like what I have said earlier, in this section, I will explain why you cannot play your downloaded songs to an unsupported device. The reason is mainly because of what we called FairPlay. FairPlay is a kind of DRM (Digital Right Management) technology utilized by Apple to safeguard the digital copyright contents that being sold in its stores online. Because of this, only authorized devices which accessible with Apple ID such as Android, iPad, iPhone, etc. can play or stream the songs available in Apple Music.
Put rest to your minds because we have a solution to that. This is the reason why we are here to provide and help you with your queries or give you answers to your question.
So, does Apple Music work offline even without a subscription? For you to be able to listen or play your desired tracks or playlist even if you decided to unsubscribed your Apple Music, all you have to do is to download a professional converting tool. In this method, you will appreciate more or make the most out of your Apple Music. The best of its kind that I could ever think of and surely will recommend is the AMusicSoft Apple Music Converter.
AMusicSoft Apple Music Converter is a converting tool that can convert almost everything! It does not only convert music but also your favorite podcast or audiobooks. You can even convert those you have purchased in Audible audiobooks or iTunes to a different format such as MP3, M4A, AAC, AC3, FLAC, and WAV. In short, it is a one converts all software! Sound great right? Not only that its interface is designed to be user-friendly so even a first-time user will not get a hard time using it.
AMusicSoft Apple Music Converter is also known for its conversion speed of 16x which means that it can convert audio files in just a shorter waiting period. What is good about this converter is that, even if it converts faster, the 100% quality of the song is still maintained from its source. It also has this ID tag from the original song that will help you distinguish the song after you converted it.
Also, you can customize, change, or edit the audio file's details such as the Title, Album, Artist, etc. after conversion. Sounds amazing right? Apart from these features, the other benefit of this converter is that it removes the DRM (digital rights management) of the audio files after you converted it. It means that you can have all the songs you like on your Apple Music even if you are out of a subscription.
So, does Apple Music work offline using the AMusicSoft Apple Music Converter? Yes, it does! if you want to have or want to try this marvelous converter and see for yourself. You can just follow the steps that I provided below:
Go to its official website then tap on the download button.
Select the location folder you wish to install the software.
Lastly, Run the AMusicSoft Apple Music Converter shortcut on your desktop after installation.
Now that you have the AMusicSoft Apple Music Converter installed, does Apple Music work offline by using it? Yes, and I will show you how by continuing to follow the process or steps below:
Step 1. Choosing songs from Apple Music.
Run the AMusicSoft Apple Music Converter shortcut. Once it is open, the software will scan your Apple Music instantly. Expect that it will take some time to scan because it depends on the number of your music files available. After scanning is complete, you are ready to go! you may now freely choose the songs that you want to convert.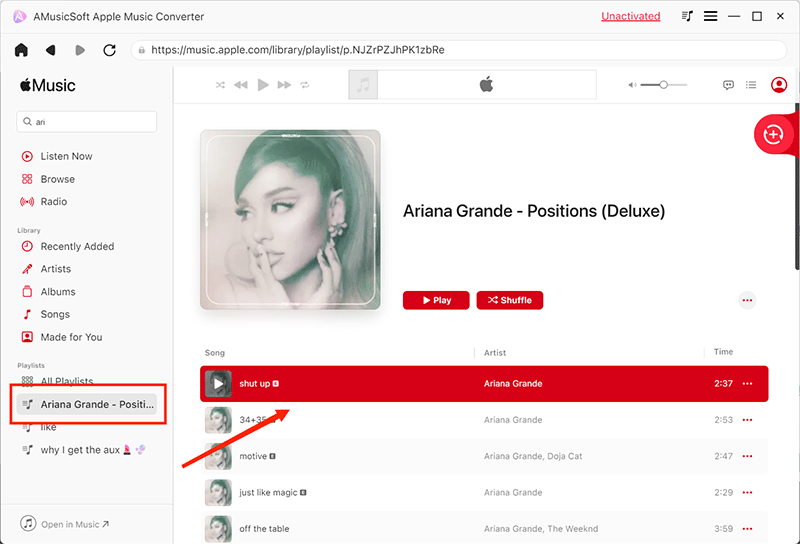 Step 2. Selecting the output format and path for saving the converted songs.
Once you already decided on the music files you wish to convert, choose the output format based on your preference for example MP4 to MP3. Aside from this, you can also set the location of audio files being converted by changing the output path.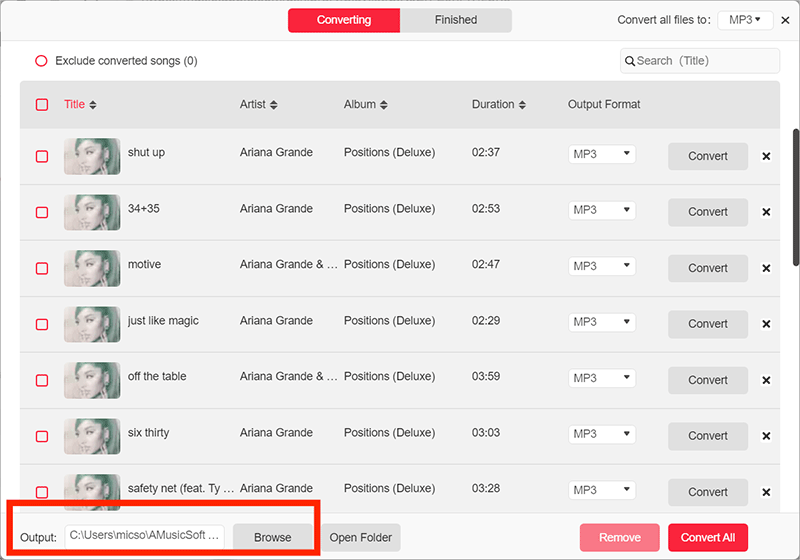 Step 3. Tap on the "Convert" button to begin converting Apple Music songs.
When you are satisfied with the output format and path, you may now click the "Convert" button to start converting your Apple Music songs. The status of conversion is visible in the main interface. Once you are done converting, the songs that you converted will now be visible on the "Converted" section.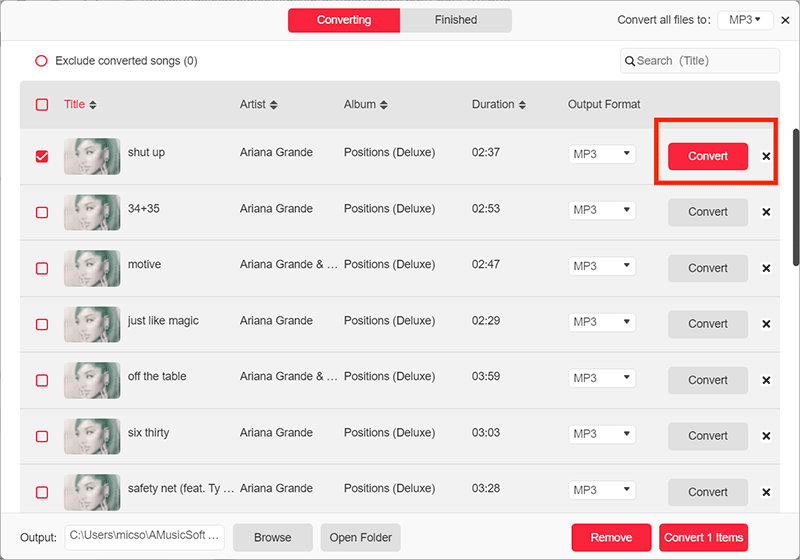 Finally, once you finished converting, your converted audio files are now unprotected which means you can play and listen to it as long as you like even not worrying about your Apple Music subscription which means that you can have your converted songs with you forever! You can also start transferring the converted songs to any device that you want even if it is unauthorized or unsupported.
And also, by following the steps or ways above you can fully enjoy listening to your tracks and make Apple Music work offline possible.
Part 3. To Sum Everything Up!
Now you have to know the answer to "does Apple Music work offline" since we provided ways of how to make Apple Music work offline. We also stated how each method works. The first method is by using the Apple Music app itself, but with this method, it requires an Apple Music subscription and it is only applicable if your device is authorized such as Android, iPad, iPhone, etc.
The other method is by converting your Apple Music audio files with the use of a professional converting tool which is the AMusicSoft Apple Music Converter. We also stated the advantage of using this method like you don't have to worry even if your subscription is over because once the songs are converted it is considered as unrestricted, and also, the converted audio files are transferrable even if your device is unauthorized such as iPad, Windows, etc. unlike with the first method.
Now it is up to which method you want to apply. You can apply the first one, the second one or both depends on your preference and your resources. We hope that by sharing these ways we finally answered one from the many questions "does apple music work offline?'.