All of us enjoy music. And if you are a certified music enthusiast, you probably know the differences between Spotify Free and Spotify Premium. If you want free music while you drive, Spotify Free is available to everyone. On the other hand, Spotify Premium will cost you some penny to enjoy an ad-free music playlist.
However, an ad-free subscription to Spotify Premium would not still allow you to download your favorite Spotify playlist to MP3. This is because you need to decrypt the DRM first. There are different ways to rip music from Spotify. Through a variety of converters, you can easily rip any music, album, or playlist from Spotify with a hundred percent of its original quality.
Contents Guide Part 1: What is a Spotify Ripper?Part 2: Can I Rip the MP3 from Spotify?Part 3: How Do I Rip Music From Spotify For Free?Part 4: To Summarize it All
Part 1: What is a Spotify Ripper?
A Spotify ripper is a tool that helps you rip music from Spotify by slashing off the DRM protection from the songs. A good Spotify ripper will help you download and convert its music to MP3 helping you enjoy ad-free music even through the absence of a premium account.
Spotify updated its encryption techniques on its music files making it really hard to split the segments in OGG format. It only shows that downloading music tracks directly from the server of Spotify is impossible.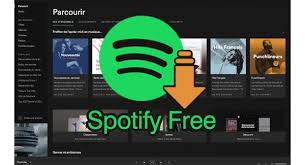 Part 2: Can I Rip the MP3 from Spotify?
The best technique to rip music from Spotify is through professional converters like AMusicSoft Spotify Music Converter. This music converter can be enjoyed by both Mac and Windows users. Its goal is to help you easily download and convert Spotify music to its MP3 format without compromising its quality. In this article, we are going to discuss what this music converter can do for you.
Remove Spotify DRM Easily
One difficulty in ripping Spotify Music to MP3 is its DRM protection. Spotify Music is in Ogg Vorbis format which means it can only be played through a Spotify application. AMusicSoft Spotify Music Converter will help you rip music from Spotify by taking out its DRM protection and let you have music from Spotify in your phone, tablet, or personal computers even when you are offline.
Free Spotify Music Even When You're Offline
A Spotify enthusiast would know that Spotify Premium can let you enjoy your favorite music even when you are offline. But you are only allowed to download music on a maximum of three devices. Whilst, Spotify Music can't let you enjoy music when you're offline.
AMusicSoft Spotify Music Converter will throw your uneasiness away, with its help you can freely download and keep your favored music on all of your devices at home or even at your office. You can even play them when you are offline.
Effortlessly Enjoy and Rip Music From Spotify
With AMusicSoft Spotify Music Converter you can now certainly get and rip music from Spotify. You can even convert it to MP3, MP4, WAV, or FLAC. With its help, you can now enjoy quality offline music even when you do not have a Spotify application and a Premium account!
How to Rip Music From Spotify using AMusicSoft Spotify Music Converter?
The first thing to do is to download AMusicSoft Spotify Music Converter on your phone, tablets, or personal computers. The following are the other steps to convert your Spotify music to Mp3.
Hover to your AMusicSoft Spotify Music Converter, and then drag all your favorite songs, playlists, or albums into the application.
The next step is to choose the format of your desired output. Make a folder where your outputs will be placed. And then, choose your format like for example, MP3.
Hover your cursor to the "Convert" button to finally rip your Spotify music. You can experience a 5x faster speed in converting your favorite music and enjoy the best quality of your ripped songs.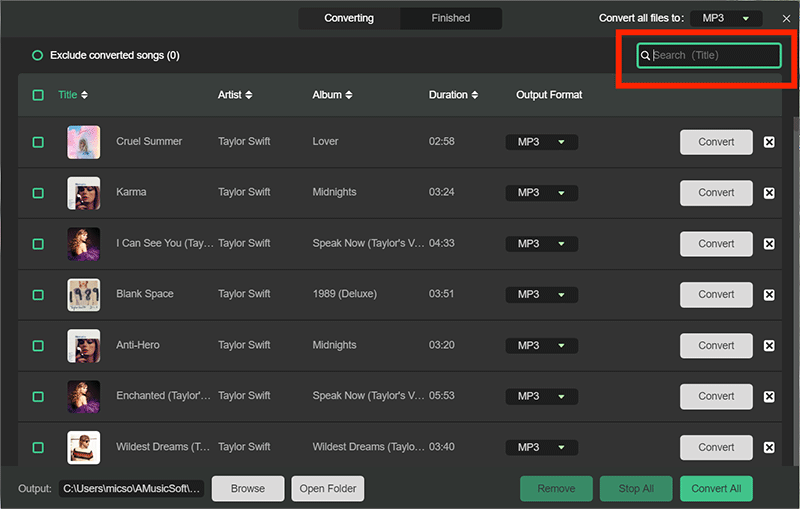 Part 3: How Do I Rip Music From Spotify For Free?
How do I rip music from Spotify Android? There are other ways to convert your Spotify music to MP3. One of these is the use of online converters. Several of these online tools directly download music from its sources. You can just simply put the title of the song you want on the search bar and click "convert".
One of the disadvantages of using such is that it can result in having low-quality outputs. It can even result in downloading the wrong version of your favored song, and it is also illegal.
One example of the different online converters is ALLTOMP3. It downloads songs in Spotify by using a URL. What is good is that it is compatible with Windows, Mac, and Linux. It is an example of an open-source application which means that it is free to use by anyone.
How to Download Your Spotify Playlist/ Music and Convert it to MP3 Using ALLTOMP3
Most of the online converters available are free and are also easy to navigate. Below are the steps to directly rip music from Spotify using ALLTOMP3.
Check for the application online. After reading everything about it, install the application. Launch it.
Open your Spotify application, look for your favorite playlist or song. Then, paste it on the search bar of the application (ALLTOMP3).
The last one is to press the enter tab on your keyboard, and your downloading proceeds.
It is as easy as that. ALLTOMP3 will start downloading your chosen song, playlist, or album as quickly as possible. When using this application, the default format is MP3, however, you can still set it to other formats like .aac. The downloaded songs are saved on the Music folder if you use a Windows computer.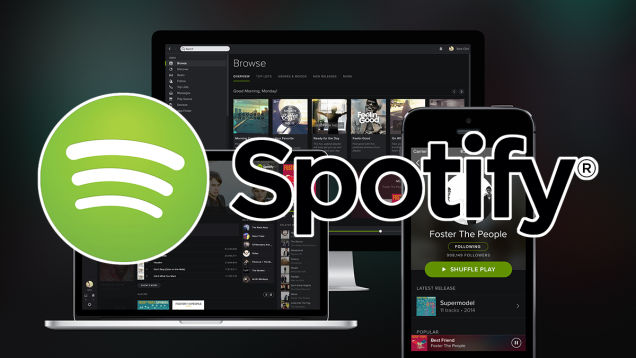 Part 4: To Summarize it All
The use of converters like ALLTOMP3 and AMusicSoft Spotify Music Converter is some of the options that you can enjoy if you want to rip music from Spotify. It can greatly help if you want to enjoy offline music even when you do not have a Spotify application or Spotify Premium. You can download the best quality of offline music through the help of applications like this.
We are hoping that this will help you rip music from Spotify and give you an enjoyable time. You can always explore for loads of options to help you guide throughout the whole process. A thorough reading of the perks and other possibilities will also help you a lot. We are looking forward to your experience while enjoying quality songs on your phones, tablets, and personal computers.
Robert Fabry
Apple Music, Spotify, Amazon Music senior users. Share various tips and solutions.
Last updated: September 25, 2020