Music streaming services? Well, there are a lot and Spotify seems to be doing well in the industry. This specific music streaming service has a lot of free and premium subscribers. However, they do place ads on their free service as the paid subscription will remove these intrusive ads from playing. If you want a Spotify alternative, then you may be doing so because you're not really fond of using this specific music streaming service. There are a lot of options out there and it's best to know all of them to help you choose the one that suits you.
Here, we will discuss a Spotify alternative list. Specifically, we will list more than 10 alternatives to Spotify. We will discuss the features and pricing packages of these options for you to gauge whether you like them or not. Let's start changing your music streaming service!
Contents Guide Part 1: Who Are Spotify's Competitors? Part 2: What Is The Best Alternative to Spotify?Part 3: Spotify Alternative: The Runner-Up ListPart 4: Conclusion
Part 1: Who Are Spotify's Competitors?
A lot of reviews out there consider Spotify as one of the best music streaming services around the world. Well, we'll give Spotify the credit as they do provide great services to their users. And, they have tens of millions of tracks you can listen to. But, of course, Spotify is not the only service in the game. There are a lot of music streaming services out there that compete with Spotify. It includes the Apple Music service, a Spotify alternative that is best for iOS device users out there.
There is Tidal, YouTube Music, and even Amazon Music Unlimited. Of course, a Spotify alternative or competitor you choose need to offer better services compared to what you're exchanging it for. Thus, we will discuss all of these competitors (plus more) in the next sections of this article.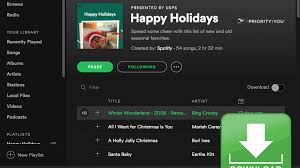 Part 2: What Is The Best Alternative to Spotify?
What is the best alternative to Spotify? If you want to know the best alternative to Spotify, then you're in the right place. We're recommending AMusicSoft Spotify Music Converter as an option for you to choose from. This is because you can use this tool to grab tracks, albums, and playlists from Spotify.
This removes the DRM protection from the tracks allowing you to download them and have soft copies on multiple devices you personally own. In addition, you don't have to pay for Spotify Premium on a monthly or annual basis just to listen to the tracks offline.
Here's how to use AMusicSoft as a Spotify alternative:
1. Download, Install The Tool And Launch It
Of course, you have to download the installation package of the tool from its official website. There are versions for both Mac and Windows operating systems. The next step is to open the installation file and follow the prompts on the screen for the installation of the tool. After installing, you have to launch the software on your macOS or Windows computer.
2. Drag-And-Drop Tracks, Then Choose Output Settings
The second part involves a drag and drop of the songs, playlists, or albums you wish to convert towards the interface of the AMusicSoft Spotify Music Converter. Selecting your output format is possible afterward. For music tracks, it is suggested that you choose MP3. Other settings can be modified too. Then you have to choose a destination folder where you want your files to be saved.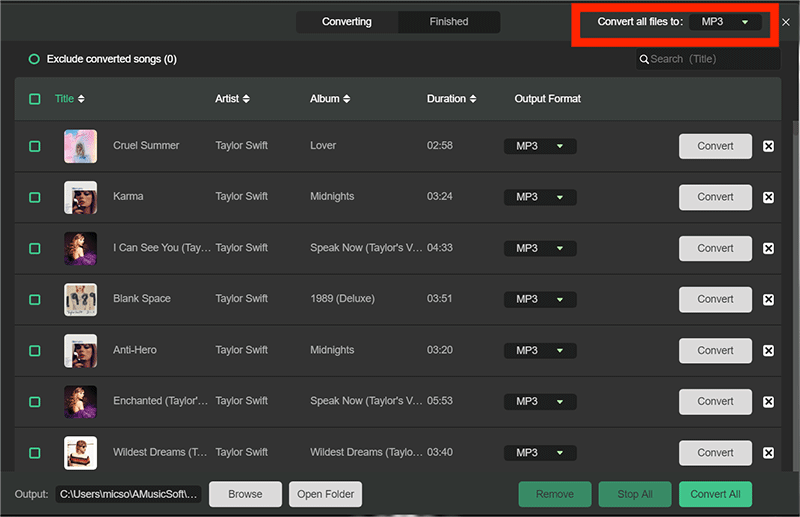 3. Convert Your Tracks to Chosen Output Settings
Finally, you can click "Convert" in order to start converting your Spotify music, albums, and playlists to your chosen output format. Once the process of conversion is done, you will see the files on the destination folder you have chosen in the previous step.
An optional step would be to transfer your downloaded tracks, albums, and playlists to other devices you own. You will notice that the ID3 tags and metadata are kept. So, you don't have to worry about organizing your files all over again.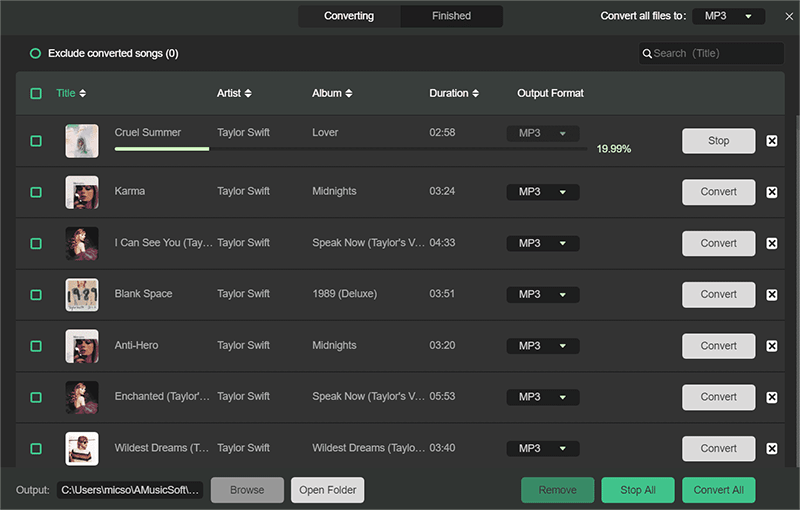 Part 3: Spotify Alternative: The Runner-Up List
This will list out more than 10 alternatives to that of the Spotify music streaming service. Features, pricing, advantages, and disadvantages for each tool will be listed here. The runner-up Spotify alternative list will be seen below:
1. Apple Music
If you go for the Apple Music as a Spotify alternative, you'll find particular benefits you can't find in other platforms. For instance, Apple Music has a lot of exclusives, more than other platforms out there. Plus, new music is quickly available in the platform – significantly faster than the competition. It contains a huge roster of about 50 million tracks and costs $9.99 monthly. It allows you to use it from macOS, tvOS, watchOS, iOS, Android, and Windows.
Spotify's bread and butter are having a huge library of different tracks. However, Apple Music isn't that lagging behind. The streaming service has gained approximately more than 50 million subs in a span of 3 years only. Spotify, on the other hand, is at 80 million-plus. Although the gap between the number of subscribers is huge, you will notice that Apple has amassed a lot in only 3 years. The recommendations of Apple Music is great. Even better than that of Spotify.
2. Slacker
This is made available through Roku, iOS, and Android. It enables you to make your playlists based on artist, album, song, or genre. Through its technology, the user's preferences are learned and it comes up with various recommendations you may want.
Its free version contains ads between tracks. Plus, it has a limit of 6 skips per hour per station. It comes in other paid versions including the Plus version. This version allows for unlimited skips and offline listening. Its Premium version costs $10 monthly and has added features including the ability to play tracks on demand and the ability to make your playlists. However, this platform is only available within the US and in Canada (as of the moment).
3. YouTube Music
This Spotify alternative is dedicated to music as YouTube is committed to videos. Music streaming is just a part of YouTube Music. It also includes cover songs and parodies. The platform makes mixtapes that are based on your preferences.
The Premium option costs $10 monthly and gives you ad-free and offline listening. In addition, playing songs on the background even if you turn off your phone is possible. This feature isn't available in its free version. If you don't want to purchase YouTube Music, don't worry. Its free version is not that limited when it comes to features. If you compare YouTube Music's and Spotify's free version, side by the side, the former is better.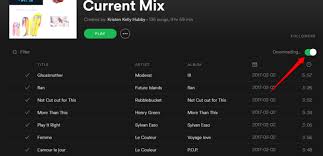 4. Google Play Music
Another Spotify alternative on our list. This service is accessible in 63 different countries. Like Spotify, it prides itself on having tens of millions of songs – 40 million to be more exact. Standard accounts cost $10.00 while Family accounts cost $14.99.
The Standard plan allows access to that of a single person only. While the Family package allows up to six different members. Google Play Music allows listening to tracks from your locality. A maximum of 50,000 songs can be uploaded to its platform and can be streamed anytime you want to.
5. Soundcloud
This was formed in 2007 and has a roster of about 130 million tracks in it – that's amazingly a lot! Sharing your music with that of other users, listening to new artists, and giving feedback are all done through the platform.
If you're into new tracks from new artists, then SoundCloud is one of the best Spotify alternatives out there. The platform needs to enhance its collection of songs though. Because a lot is simply covers of original songs and most of them aren't that good.
6. Deezer
This service is made available worldwide in about 189 different countries. When it comes to global reach, they are the best in the music streaming industry. They have different plans for different needs.
The basic plan costs $9.99 monthly allowing you higher quality music, offline saving, and unlimited skips. A student's package will cost you almost half of that at $4.99. The last tier of their service costs $19.99 monthly and gives you CD-quality (high-quality) streaming and all the features of the basic plan. They have a catalog of about 35 million tracks in their arsenal.
7. Amazon Prime Music
Amazon Prime is another Spotify alternative that gives you perks such as shopping discounts. Plus, it gives you access to that of Amazon Prime Video which has a catalog of stand-ups, TV shows, and movies. If you're already subscribed to that of Amazon Prime, you don't have to pay for anything in order to use Amazon Prime Music.
They have a catalog of 10 million tracks at your disposal. However, spending about $12.99 monthly is not worth it if you're just going for streaming services for tracks. If you're going to use Amazon Prime for more than just music, then go for it!
8. iTunes Music Store
This is made available on Apple devices such as the iPhone and Mac computers. You can browse through about 43 million tracks and buy ones that you want. The prices are very reasonable plus if you wish to upgrade your account to that of iTunes Match you can do so for about $30 per year.
The iTunes Match will allow you to store local music within iCloud. If the song you want to check out is more than two and a half minutes long, you can actually preview 90 seconds of the track to make sure it's worth purchasing. iTunes Music Store is a great Spotify alternative if you wish to own your tracks.
9. JioSaavn
This Spotify alternative is available on Android, iOS, and the web. This is a good choice if you're Indian. There are a lot of Indian-centered music streaming services out there. However, Saavn is above the bar compared to its competitors.
However, if you like to listen to classical songs, this might not be the best option for you. You may have to search them for yourself using the search bar if you want to locate them. The free version has unlimited streaming but contains ads, which is similar to Spotify.
Pro-Lite is one of their paid packages and is free of ads and allows downloading of tracks of a maximum of 3GB. The Pro version enables you to have unlimited downloads, unlimited listening, and an ad-free experience.
10.Stereomood
This Spotify alternative provides you with playlists that are curated beforehand depending on your mood. If you're in love, for instance, the platform will play romantic songs. You simply choose from the 50 moods available and enjoy a huge option of songs.
Songs are actually categorized depending on how they would make the listener feel. It's not divided into genres. Users are the ones who create the playlists so it's not that accurate. However, if you think a song doesn't fit the bill, then you can delete it and place the right label on it.
Stereomood is totally free allowing you to listen to it without having to spend a dime. Plus, it has a huge variety of songs while still providing on-demand music. It's worth trying if you want to look at an alternative to Spotify.
11.Tidal
Are you up for high-quality music as a Spotify alternative? Are you okay with shelling out more money? If you answer yes to the two questions, then Tidal would be your best bet. Standard services cost $9.99 monthly.
Music enthusiasts love this platform because it provides you CD high-quality songs in the file format FLAC. The sound quality is at its best with Tidal. The family plan provides you with five members having their own accounts. They provide you with a 30-day free trial as well.
Part 4: Conclusion
A Spotify alternative you choose has to go beyond what the said music streaming service offers. Or, it may be something that costs less but takes care of what you need. As such, we have given 12 different alternatives to Spotify for you to decide what you like.
The best Spotify alternative we recommend is AMusicSoft Spotify Music Converter. This enables you to grab the songs from Spotify and keep them on multiple personal devices. It's a great way to enjoy your tracks using any device at any point in time and at any place. Grab AMusicSoft Spotify Music Converter now!