Maybe one day you decided to make a copy of your favorite music tracks on Apple Music so you can use it on your portable music disc player and make a collection of it but suddenly you encountered an error while you are trying to burn Apple Music to CD. You attempted multiple times but still, the error is just the same. To tell you this is one of the common errors you will encounter especially when it comes to Apple Music. Don't worry because I will further explain in this article why you are encountering such problems and will provide you a solution for this. So, let's get started.
Contents Guide Part 1. Why Can't Apple Music Songs Be Burned to A Disc? Part 2. Can You Burn Music from Apple Music to CD?Part 3. How to Burn Apple Music to CD?Part 4. Burn Apple Music to CD with Free Online Audio RecorderPart 5. To Sum up Everything
Part 1. Why Can't Apple Music Songs Be Burned to A Disc?
Apple Music is a music service platform that allows you to access and listen to a wide variety of music in your compatible devices. Unfortunately, if you are planning to burn it in a disc so you can play it in your portable music player, then, it will be going to be a bit tough because of one technical reason.
The reason why you can't burn Apple Music to CD is that the songs or audio files available in Apple Music are DRM protected which means that you can't just burn it or even transfer it to any device. One way that we could do is to remove or make songs from Apple Music DRM free and convert those songs to a format that is compatible with CD such as MP3. Once it is converted, that's the only time you can burn Apple Music to CD.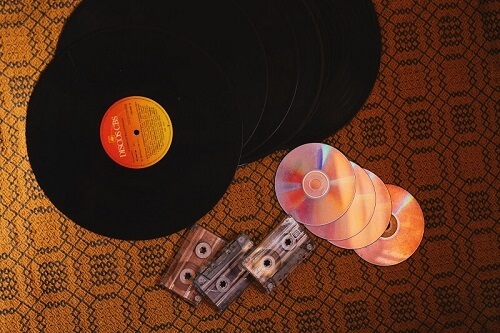 Is Burning Music to A CD Illegal?
This is one of the common questions that I've been encountering and one of the concerns about burning music to a CD. If we will be going to base what is written on the law, the answer will be yes because under the general copyright law, which states that spreading a copy of materials such as music CD which are copyrighted are only allowed if the copyright holder like the record label or artists agrees to it, otherwise it is considered illegal.
Furthermore, according to the No Electronic Theft Act, which is a federal law explains that it is considered as a federal crime to replicate, spread, or share copies of electronic works that are copyrighted like a music CD. This law also applies even by just giving away CD copies without receiving financial gain or commercial purposes.
But there is always an exception to the rule, the law states that it is considered legal as long as it is for "personal use" which means that if you are planning to burn copies for your own use it is not considered as illegal. For example, you decided to produce the album that you bought online so you can also use it on your portable music player or if you love to collect CDs then it is not illegal but when you reproduce it so you can give it away or sell it to your family or friends then it will become a different thing and will be considered as a violation. This rule also applies to other material which is also copyrighted such as video games, movies, or software programs.
Part 2. Can You Burn Music from Apple Music to CD?
So, can you burn Apple Music to CD? The answer is yes! But just like what I had mentioned earlier, it is possible to burn Apple Music to CD given that the songs that you are going to burn are already DRM free or decrypted. There is two option actually that you can use for you to be able to burn Apple Music to CD, first is by buying Apple Music songs from iTunes Store and that one is by using special software that can make it compatible and DRM free. In this section, I will be going to separately discuss both ways below.
Option 1. Purchase Apple Music Songs from iTunes Stores
Sometimes there is confusion between Apple Music and iTunes Stores, especially for those who just encounter these terms. Both look similar at first glance but there is a difference. To make everything clear, Apple Music is a music streaming service while iTunes stores are a platform to purchase songs.
In Apple Music, the music that you have downloaded will be playable as long as you are still on the subscription which means all the songs will no longer be available once your subscription is overs while in iTunes stores once you bought the songs you can keep it for as long as you want and you can consider it as your own. Another difference between the two is the music that is in Apple Music is still DRM encrypted whereas in the iTunes store once you bought it is DRM free and that's also the main reason why you can burn to a CD if you purchase Apple Music songs from iTunes stores.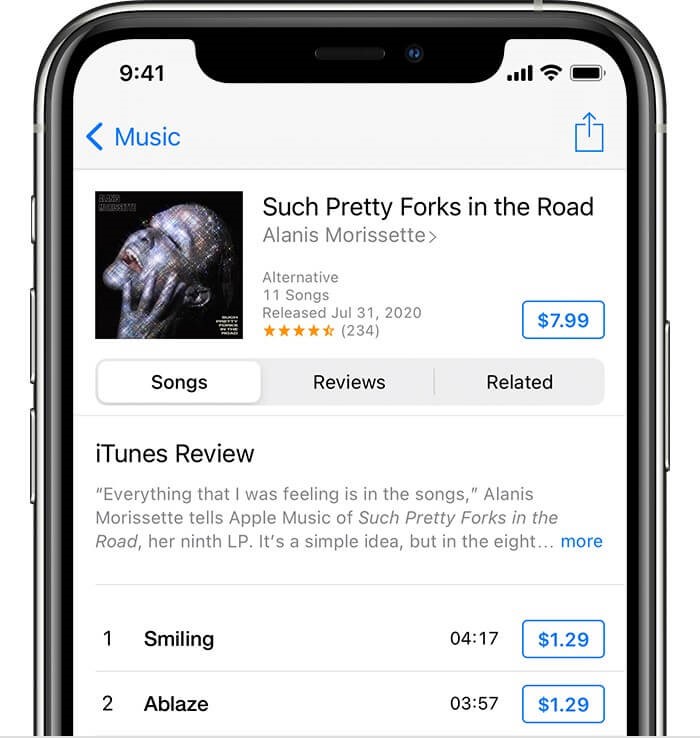 Option 2. Convert Apple Music to MP3
Another method that we can use for us to be able to burn Apple Music to CD is by converting the songs to MP3. So how to do that? We will be needing a professional tool for that which is the AMusicSoft Apple Music Converter.
To give you an insight, AMusicSoft Apple Music Converter is a one of a kind converter that can convert almost everything to any format that is compatible with your devices such as WAV, AAC, FLAC, and MP3. It has a conversion speed of x16 which will not consume much of your time to wait for the music to be converted. Aside from that, even with such speed it still maintains the 100% quality of the song.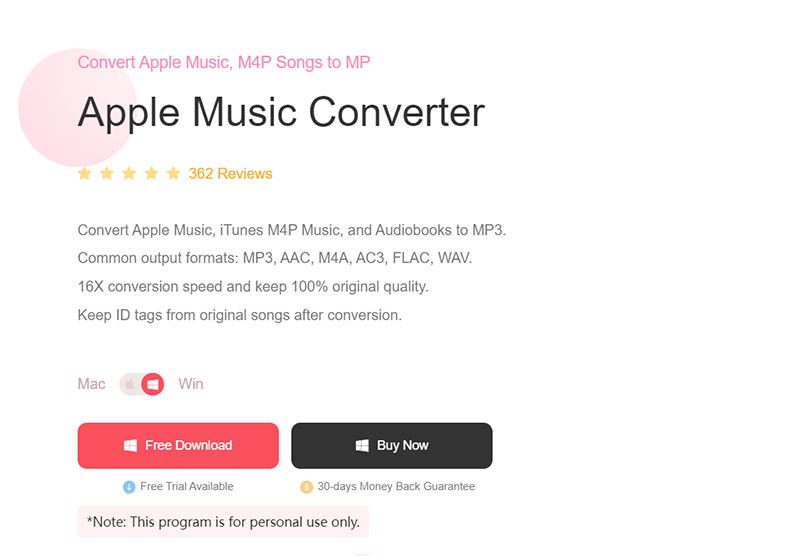 Another advantage of using this converter is that it also removes the DRM protection from Apple Music which means that even you are out of the subscription, you can still able to access the songs that you converted and you can freely transfer it to any device or burn several copies of it as much as you want to. Sounds amazing right? It will also give you an option to change or edit the song details such as Title, Artist, Album, etc.
So, how to convert Apple Music using this converter? Before I discuss the steps, make sure that you already downloaded the software, if you haven't then you can visit their official website to download it. Once you have it installed. Just see the steps that I provided below.
Three simple steps to convert songs or tracks from Apple Music:
Step 1. Select your preferred songs to be converted from Apple Music
Launch the software by clicking the shortcut icon on your desktop. It will automatically scan your Apple Music library once you opened it, so just wait for a few minutes until the scanning is complete then select the songs that you like to convert.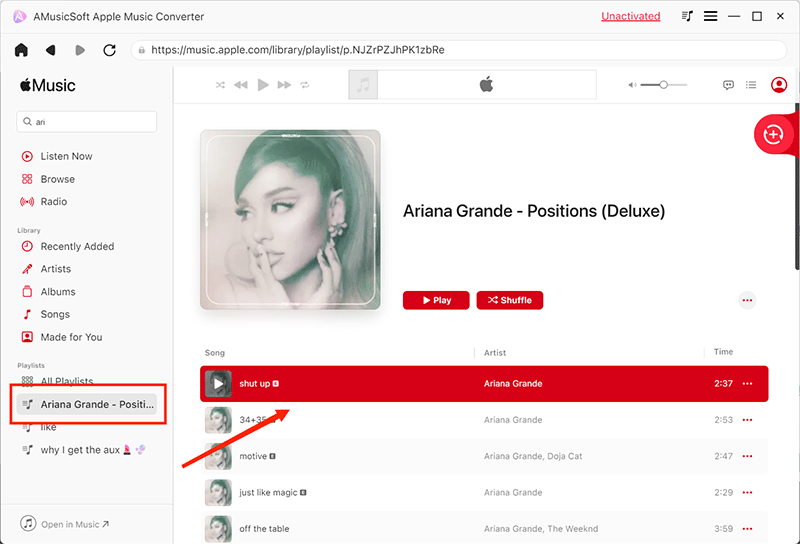 Step 2. Select MP3 as your output format
Once you finalized the songs you wish to convert, you will then select the output format in our case we will be using MP3, then from here, you will also be given to choosing the destination folder of your converted songs.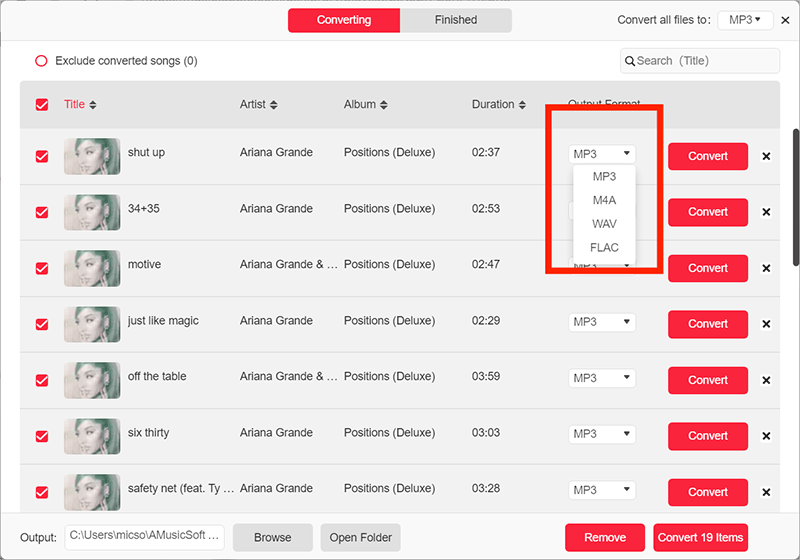 Step 3. Click on the "Convert" button to start converting.
If you are finally satisfied with the format and destination path, click the convert button to begin the conversion process. Once done, you may also see the converted songs on the converted section.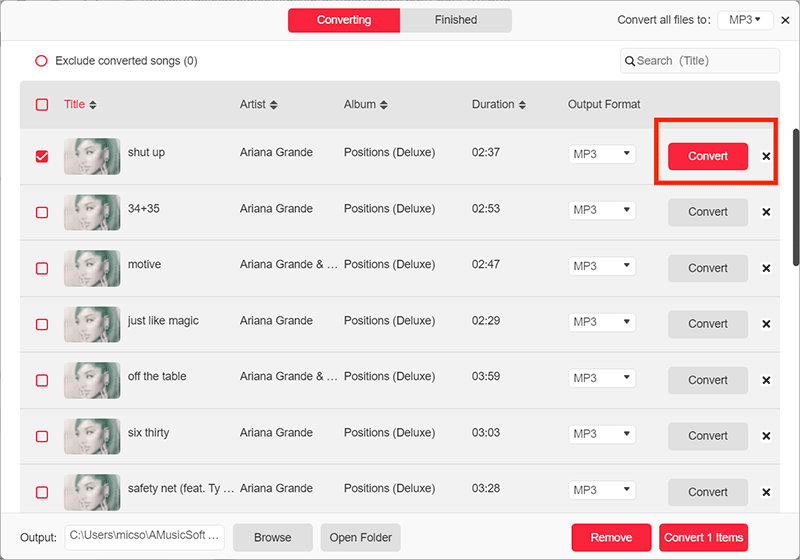 Part 3. How to Burn Apple Music to CD?
As we discussed earlier, Apple Music tracks can only be burned to CD if it is already DRM free and since we already did that by following the options either by purchasing or converting the songs, let us now try to burn Apple Music to CD. I provided here how to burn Apple Music to CD via iTunes and Windows Media Player
For Burning Apple Music via iTunes to CD
1). Launch your iTunes, then select files Add your selected File to Library so we can import the Apple Music that we converted to iTunes Library.
2). Next, create a new playlist by clicking on File on the upper right corner of your screen, then click new after that Playlist, once you are done you can now drag or transfer your Apple Music on this playlist.
3). Then, insert your blank CD, wait until it is detected.
4). See the playlist that you created then right-click the option where you will see "Burn Playlist to Disc".
Note: There is a prompt that will pop-out that will allow you to select your preferred CD burning disk format and also the speed
5). Select "Burn" to start copying your chosen converted Apple music files to CD.
For Burning Apple Music to CD via Windows Media Player
Open the CD/DVD drive of your Windows computer then Insert a blank disc.
Note: See to it that the drive is either CD-RW or DVD-RW. The 'W' means writeable, which allows for burning the output Apple Music songs to the CD disc.
Open your Windows Media Player on your computer, then select on the "Burn" tab that is located in the right pane. An empty burn list will be shown.
Search the converted Apple Music songs and transfer them by dragging them to the burn list. After that, click the menu that is visible in the Burn panel. A menu with different burn options will pop-out. Choose "Audio CD" from the menu.
Click on "Start burn"once done. The Windows Media Player will now begin burning the MP3 Apple Music to CD. Once the process is complete, the disc will be automatically ejected and now able to use for playback.
Part 4. Burn Apple Music to CD with Free Online Audio Recorder
As a bonus, there is another way how to burn Apple Music to CD. All we need is a Free online Audio Recorder and a tool so that we can burn the recorded Apple Music file to a disc. I'll be mentioning here two Audio recorders that you can use; First is the Streaming Audio Recorder and Apowersoft Free Online Audio Recorder. So, how do these two works?
Streaming Audio Recorder is a desktop software that can also easily make a copy of Apple Music on CD by recording the songs from Apple Music to a large variety of formats such as WAV, WMA, ACC, OGG, MP3, etc. It is preferred to save the audio in 320kps so it can produce an excellent quality recording. Now let us see the steps on how to use this software.
First, install the application on your computer
Once installed, launch the software and in the "Settings", adjust the format, audio, quality, etc. of your preference.
Next, launch your Apple music and play a song that you like. Click the red button that is visible on the software's interface to record the music that is being played.
Once the music ends, you can stop the recording by clicking the red square button. You may now see the recorded file in the library of the software and it is automatically saved on your hard drive. For you to see where the file is saved, you can right-click the audio file then select "Open Folder"
Next, open the CD ROM so you can insert the CD into it. Select "CD Burner" once you open the menu tools. Then, another window will pop-out which you can transfer Apple Music into it by clicking "Add". You can also change the arrangement of the files that you wanted to be burned. You can keep adding songs by clicking the "Add" button and re-organize the file's order by clicking the "Move up" or "Move down" buttons.
Finally, you can begin the burning process by clicking the "Start" button.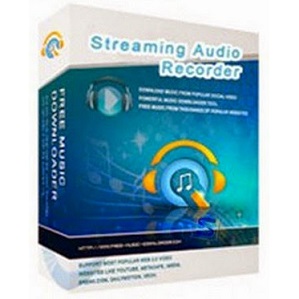 Another way is by using Apowersoft Free Online Audio Recorder it is a webpage online recorder that you can use to also record your Apple Music. For you to use this recorder, you can follow the steps I provided below, we will also be needing iTunes so we can burn the recorded Apple Music to cd.
First, Visit its webpage.
Next, click the "Start Recording" button, a launcher will open. it will be visible on your screen once it is completed.
Then, play the music that you wish to record and click the "Start" button to begin the recording. You can pause or stop in any part of the recording. Once you are done, the file will now be displayed in the "Recording List", you can also see on this section the other functions like edit, play, etc.
Once the recording is done, launch iTunes and make a playlist where to save the recorded songs.
Next, drag your recorded file on your newly created playlist
Then, Insert the CD once you are done and select "Burn Playlist to disc" on the "Settings"
You will be then asked what speed you like and disk format.
Click on "Burn" to start the process.
Finally, a pop-up will be going to appear to notify you that it is finished.
By using these methods, you can now have another option to enjoy listening to Apple Music using the CD.
Part 5. To Sum up Everything
We discussed in this article what makes producing a CD legal or illegal and the reason why we can't burn Apple Music to CD is that it is DRM protected and for us to make it possible, the tracks should be DRM free. The options that you can use to make it DRM-free are by purchasing in iTunes and with the use of a converting tool which is the AMusicSoft Apple Music Converter.
We also state another way to burn Apple Music to CD with the use of a Free online audio recorder. I hope this article gives you additional information or methods that you can apply for you to enjoy your Apple Music in your portable music player or any disc drives.