Apple Music is continuously providing us a variety of music genres to choose from. Through the years, it has provided us comfort, happiness, joy, and a lot of good quality time with our family and friends. Most of these music choices can be accessed through iTunes. iTunes is a software that provides a home to many of your favorite media, most specifically music. It organizes and lets you add and play your favorite media collection on your personal computer or any portable devices that are authorized by Apple.

Apple Music song is protected by DRM which is why it is very difficult to access them. All your purchased media from the Apple store can only be played on a limited array of gadgets. If you are using an unauthorized device you need to remove DRM from Apple Music to make it work. Worry no more! Our technology today is continuously rising, providing us with a lot of innovations in the forms of gadgets, software, and applications that we can utilize to help us enjoy the life we have. If you want to access your Apple Music songs through a variety of devices, this article will share with you ways to remove Apple Music DRM.
Contents Guide Part 1. What Is DRM? Digital Rights Management ExplainedPart 2. Best Tool to Remove Apple Music DRM SafelyPart 3. Other Ways to Remove DRM Protection from Apple MusicPart 4. To Sum It All
Part 1. What Is DRM? Digital Rights Management Explained
Before we start the process of how to remove DRM from Apple music, we should have a basic of DRM. Is it legal to remove Digital Rights Management from Apple Music? What does DRM mean? Digital media assets, including audio, video, images, documents and software – have a value far beyond what they cost to create. So Digital Rights Management or DRM as commonly known is the utilization of technology and systems to be able to limit other persons from using or accessing copyrighted digital materials.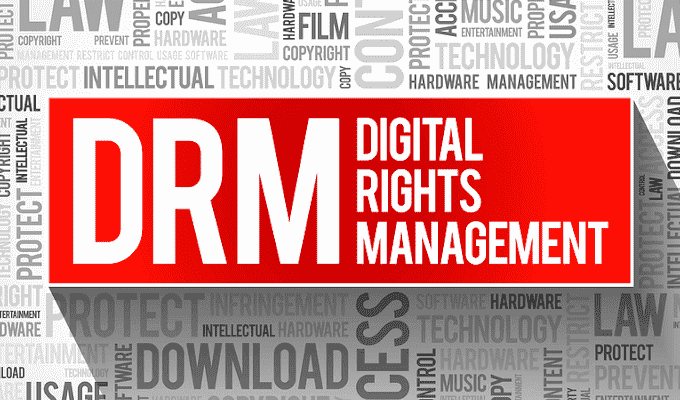 Here are some of the things that a digital rights management protection or DRM protection do:
It prevents screen grabbing. It can be in the form of a jpeg file that a user can use for personal preferences or purposes.
It limits the ability to forward and share materials from the internet that are not yours.
It prevents you from saving a specific file the same as the original one most particularly when you are using an unauthorized device that is not allowed to access the file.
It would not allow you to edit an original file, and get the credits as your own.
It prevents the transfer of a file from a device into another unless the devices are both authorized by the software where the file originated.
You cannot easily print materials with digital rights management (DRM) protection.
It can lock a document, IP address, or even country locations.
It can imprint a watermark that indicates the original owner of the file or containing a "not for duplicate" sign.
Digital rights management or DRM gives protection to the original owners of a file, and it can also help the editor to monitor and log when a specific file was used or utilized.
Apple Music, Apple's subscription-based music streaming service also uses DRM technology, which is called FairPlay. It is built into the MP4 multimedia file format as an encrypted AAC audio layer, allowing only authorized devices to play the content. Any tracks or playlists you download from the Apple Music subscription library will be DRM-encumbered, because you don't own them, and will disappear if you cancel your subscription.
Part 2. Best Tool to Remove Apple Music DRM Safely
Unlike Spotify's free plan, you need to pay a flat fee to unlock access to Apple Music service, but you don't actually own the music you listen to (even though you have downloaded them). You can only enjoy Apple Music on authorized Mac, PC, iPhone, iPad, and Android smartphones. Because of DRM, you can't move the songs to your music players. However, if you can remove DRM from Apple Music songs, you can keep them forever and use them anywhere you want, even after you cancel the Apple Music subscription.
How do I remove DRM from my music? How to back up Apple Music under the DRM protection policy? If you are looking for a way to remove DRM protection from Apple Music, this article will share with you the best tool, the AMusicSoft Apple Music Converter.
Downloaded Apple Music contains DRM protection which makes it unplayable to other media players. AMusicSoft Apple Music Converter is a professional converter that helps you remove DRM from Apple Music. Upon the DRM protection removal, you can convert them and save them to common audio files such as MP3, AU, AC3, MKA, M4A, FLAC, and even M4R. You don't have to worry about converting them into different output formats because the outputs are all of original quality.

With this, you can enjoy converting several song files as well as listening to your songs to other music players even when you are offline. Indeed, a great way of enjoying audiobook experiences for reading enthusiasts because it can also convert AAX audiobook files.

Be reminded that the AMusicSoft Apple Music Converter is available for Windows and Mac. Here is how to use AMusicSoft Apple Music Converter in converting and downloading tracks.

Using the available browser on your device, navigate to the website of AMusicSoft and then click the Download button appearing right under Apple Music Converter. Installation procedure should follow once download is successful.
A few minutes after installation, launch the music converter and then begin adding all the tracks to convert. Mark the box before each title as an indication that they are to be added.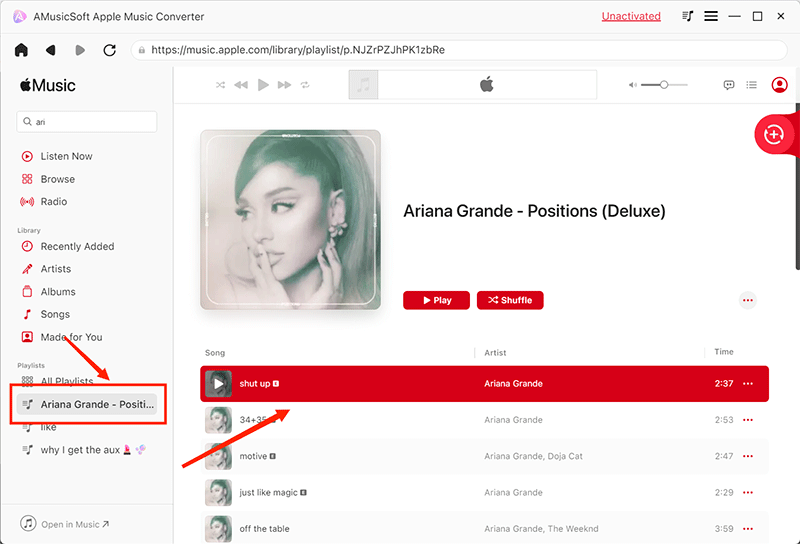 Choose one format of conversion to utilize for the process and follow it with the selection of the end folder.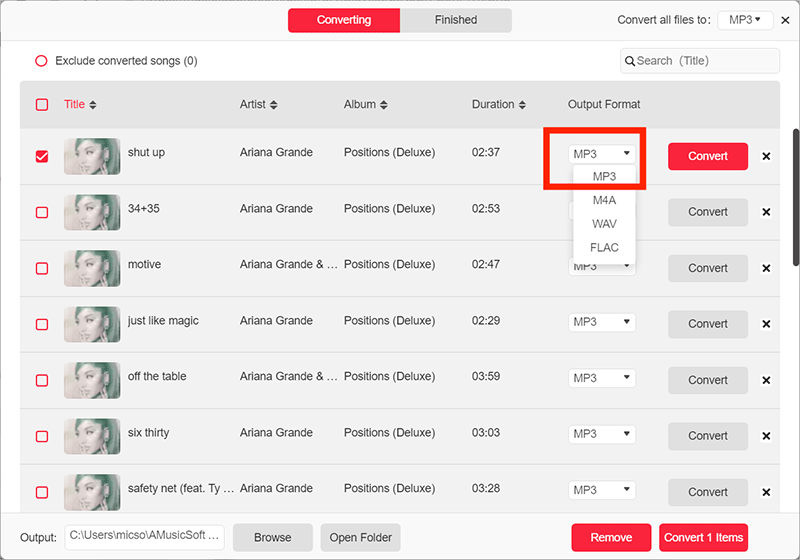 Initiate the start of the process by hitting the Convert button.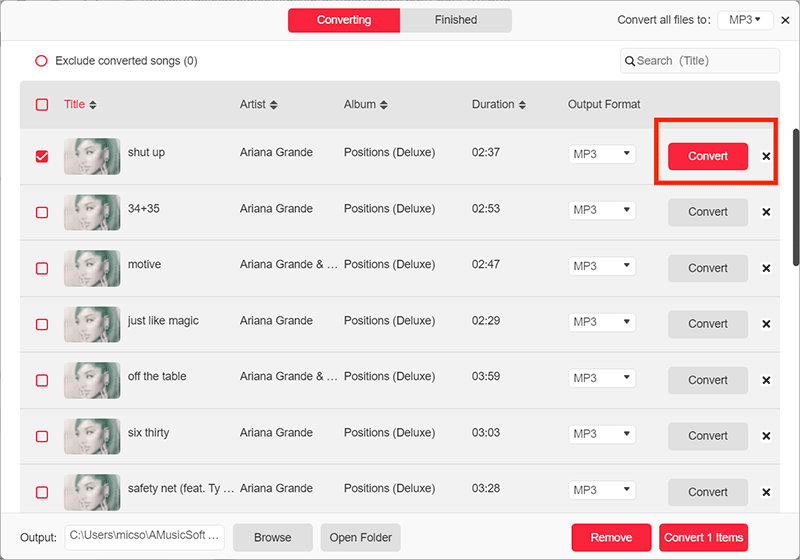 Wait for a while until the process is done. To save the results, access the Finished section and check for tracks available for download. Now your songs are DRM free which means that you can play Apple Music songs on Alexa or on any device you want in addition to those that are authorized by Apple Music.
Part 3. Other Ways to Remove DRM Protection from Apple Music
If you search the web, you can also find online sites where you can remove DRM. We will also share them with you in this article.

myFairTunes
myFairTunes can help you easily remove DRM from Apple Music. The another reason why myFairTunes was pretty popular back in the day was that it had a simple interface. It was fool-proof and anyone could use it. At that time, freeware that was easy to use was good news to mere mortals who didn't know anything about coding. One of its disadvantages is it is only accessible in Windows and there is specific software that you need to install before utilizing the said online tool.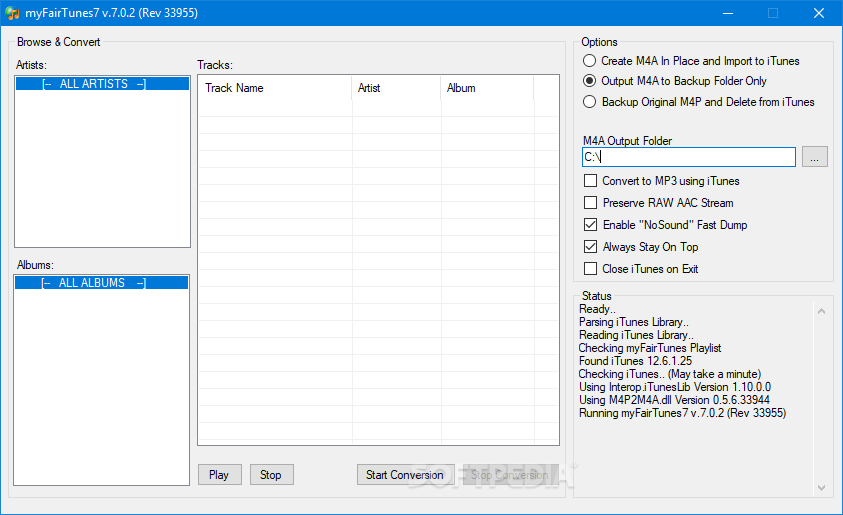 Removing DRM Using iTunes Match

You also do not need to install any other software to remove DRM from Apple Music. How can do this? iTunes music purchased in 2009-on no longer has DRM protection so we suggest you subscribe to iTunes Match, at $24.99 a year. Once subscribed, you'll be able to store up to 100,000 songs in the cloud, which you can then access from all your devices.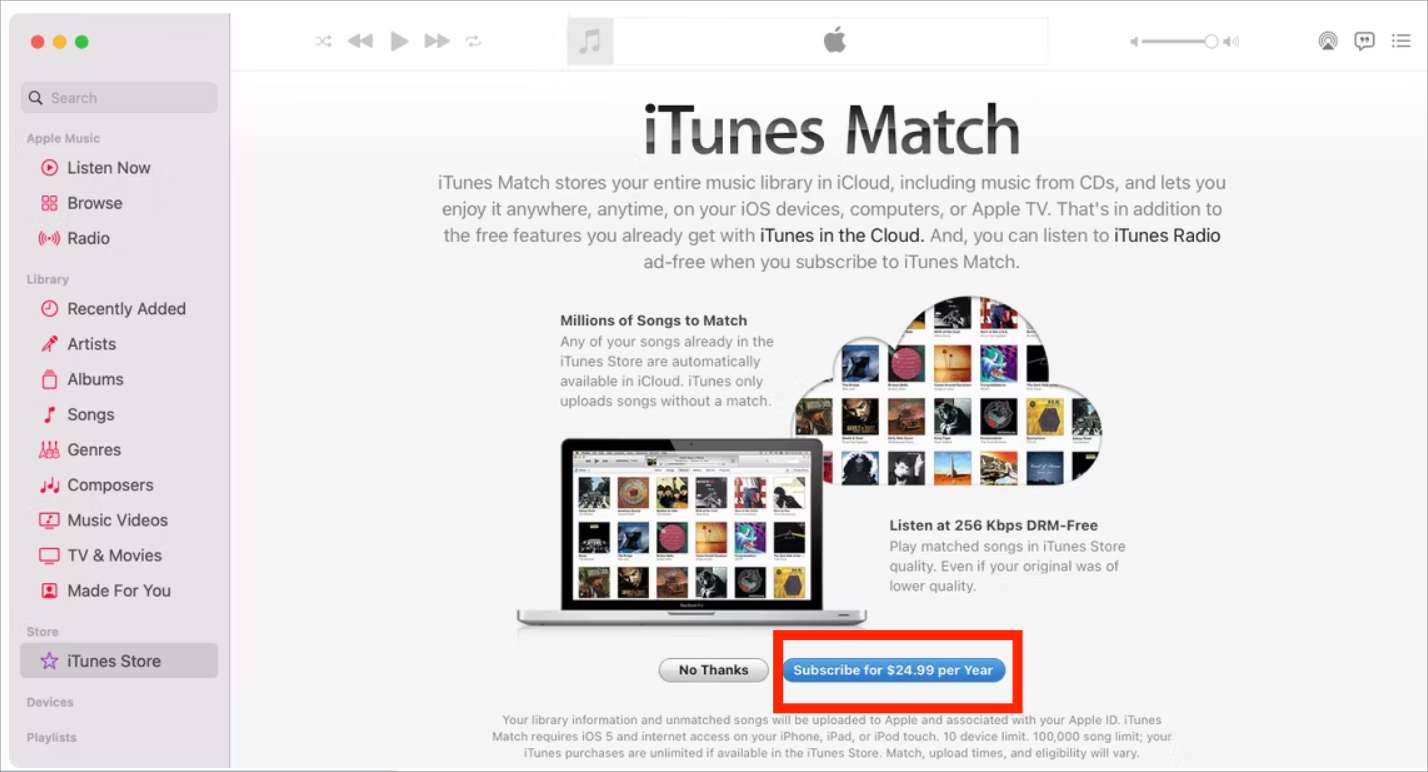 But iTunes Match is only available in iTunes 10.5.2 or higher for Mac or Windows and Apple's Music app on the iPhone, iPad, Mac, or Apple TV. The service is unavailable on Android. Keep in mind that iTunes Match offers only the annual billing option.
Part 4. To Sum It All
Digital rights management (DRM) protects editors and makers from the unauthorized use of their creations through the help of technology. And today's technology has provided us ways to remove digital rights management or DRM legally.

With the help of professional converters like AMusicSoft Apple Music Converter, people can now remove DRM from Apple Music without worrying about anything. We are hoping that this article has helped you find ways to remove DRM, letting you enjoy free access to many of your favorite songs even when you are offline. You can now save a lot of your money from paying monthly subscriptions and add it to your travel and food trip goals!
Robert Fabry
Apple Music, Spotify, Amazon Music senior users. Share various tips and solutions.
Last updated: June 8, 2023