Apple Music is one of the best streaming services in the world that offers a friendly interface and compatibility with both iOS and Android devices. The service runs second to Spotify in terms of subscribers but surpasses its rival in one key respect. Yes, it has hi-res lossless, and Apple Spatial Audio albums at no extra charge. However, it is not without its drawbacks, sometimes some bugs may still happen. Have you encountered the Apple Music library does not load issue? How to fix Apple Music not loading library problem? Then you need to follow a particular procedure once you have diagnosed its cause.
In this article, we will look at some of the reasons why Apple Music is not loading on your device. We will look at all of the reasons and choose what works for you at that time. We will look at some of the quick fix solutions and that will include the ones that need software or rather the device or App settings or some of the device options that you need to use to solve the problem. Lastly, we will introduce a digital solution that also comes in handy to solve the problem. Read on and get to know more details.

Contents Guide Part 1. Why is Apple music Not Loading Library?Part 2. Quick Fix Solutions to Fix Apple Music Is Stuck on Loading LibraryPart 3. Best Solution to Prevent Apple Music Library MissingPart 4. Conclusion
Part 1. Why is Apple music Not Loading Library?
Before you start to use the solutions to fix Apple Music not loading library issue, figuring out the reason behind this problem might be helpful for you. Why Apple Music is stuck at loading or syncing the library? Here we list some basic but most common reasons behind the issue.
Your internet connection is unstable or unusable.
You are running on the older version of Apple Music. Is the Apple Music application up to date on your device?
You are not permitted to load files from unknown sources because of device permissions.
Not enough space that supports the application and all its integrations.
Music files are in the wrong formats
Part 2. Quick Fix Solutions to Fix Apple Music Is Stuck on Loading Library
Now we have taken a look at the possible factors that might cause the Apple Music not loading issues. You probably feel clueless when this issue suddenly appears. how to fix Apple Music not loading library issue exactly? Don't worry, let's look at the solutions you can try when the Apple Music library won't load.

Solution 1: Check Your Network Connection
Check on your internet connection and ensure you have a strong internet signal strength. Apple Music needs cellular data or Wi-Fi to sync and load songs, make sure the network connection is stable and fast. If you are not sure about the internet on your mobile device, you should go to Settings > Music > Cellular Data on your iPhone to check your internet connection. You can also switch to Wi-Fi connections to fix it.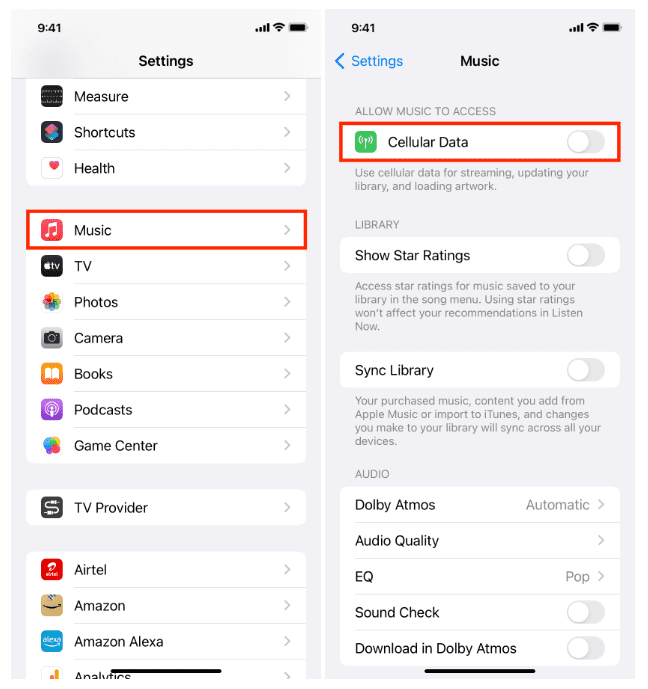 Solution 2: Reinstall and Uninstall Apple Music App
Delete and reinstall the Apple Music app on your mobile device to have the latest version. You can also search for the newest updating information from App Store (for iOS users) or Google Play Store ( for Android users).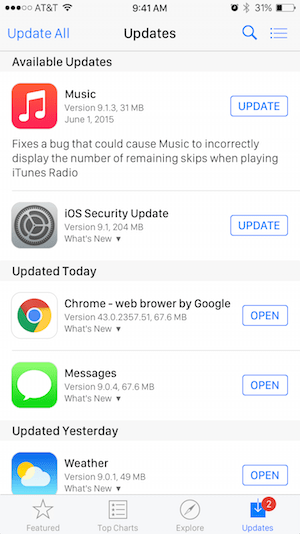 Solution 3: Restart Your Device
Sometimes, there can be an error in your devices that causes your music library not to load to your phone or computer. Rebooting the device is the quickest and most used way to fix any small errors on the device. So, restart both your phone and computer and then relaunch the Apple Music app. Still unable to resolve this annoying problem on your phone? You can try resetting your device to factory settings. This can basically fix almost all issues on your phone. But you'd better backup your iPhone data first before you start the resetting process in case of data loss.
Solution 4: Free Up Storage Space
If your device lacks storage space, it's not surprising that Apple Music won't load the library properly. You can try to fix Apple Music not loading library problem by freeing up space on your phone. You can delete some files you don't use or remove some apps on your device. You can also clear the Apple Music cache to solve the problem. After that, you will have sufficient space on the mobile device to save new music.

Solution 5: Reauthorize Your Computer

You also need to check for device permissions to check if you are permitted to load files from unknown sources. When you can't access your Apple Music library on your Mac or Windows computer, you need to reauthorize your Apple Music account on the computer. Open the iTunes app and sign in with your Apple ID. From the menu bar, choose Account > Authorizations, then choose to Authorize This Computer.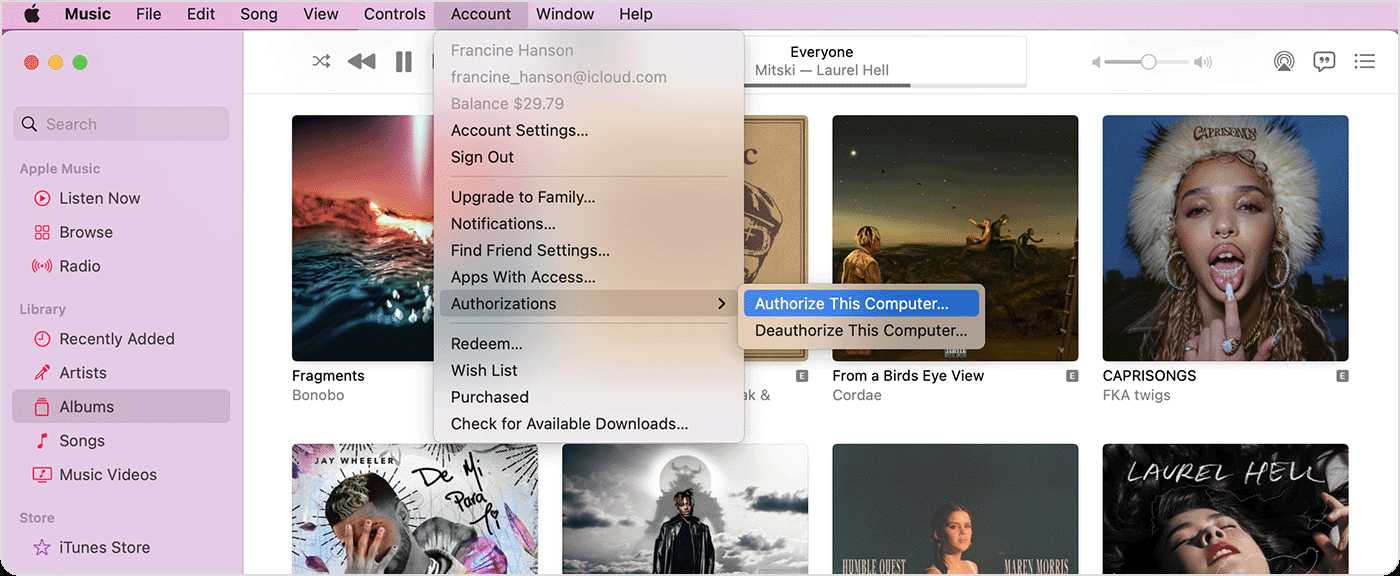 Solution 6: Sign Out of iTunes and App Store and Sign-in Back

Another solution that you may want to try to fix Apple Music not loading library issue is to sign out and in iTunes & App Store again. Apple Music is a service that requires Apple ID verification. When there is an error in connecting your Apple ID with the Apple Music server, you are not able to access your Apple Music services. Sign out any Apple-related music application just in case it causes incompatibility and that includes App Store and iTunes Store. Once you sign out, you should wait 1-2 minutes and sign in back.
Part 3. Best Solution to Prevent Apple Music Library Missing
To fix Apple Music not loading library then there is a possibility of file format incompatibility. In that case, then you need to use a music converter to change the files to supported file formats such as MP3. Let us now share with you a tool that will help you convert Apple Music to MP3. This tool is called the AMusicSoft Apple Music Converter, a reliable application that supports the conversion of Apple Music tracks and audiobooks to any file format. The toolkit supports several music file formats that include MP3, WAV, FLAC, and AAC among others.
Do you know that iTunes and Apple Music are both composed of DRM-protected files? When it comes to making Apple Music and iTunes unprotected, AMusicSoft can do the best. It can remove the DRM from Apple Music songs, so you can share this music with anyone without limit and play Apple Music songs on Alexa or other devices.
To tell you more about this tool, it can finish everything in just a few minutes through the help of its working speed that is 16x faster. It can also assure you that the resulting quality of the converted files are to be produced with a good audio quality and it has a very simple interface that is definitely not that too hard to understand.

Download install and launch AmusicSoft Apple Music Converter on your device.
Choose the files that you want to convert or rather the ones that aren't loading.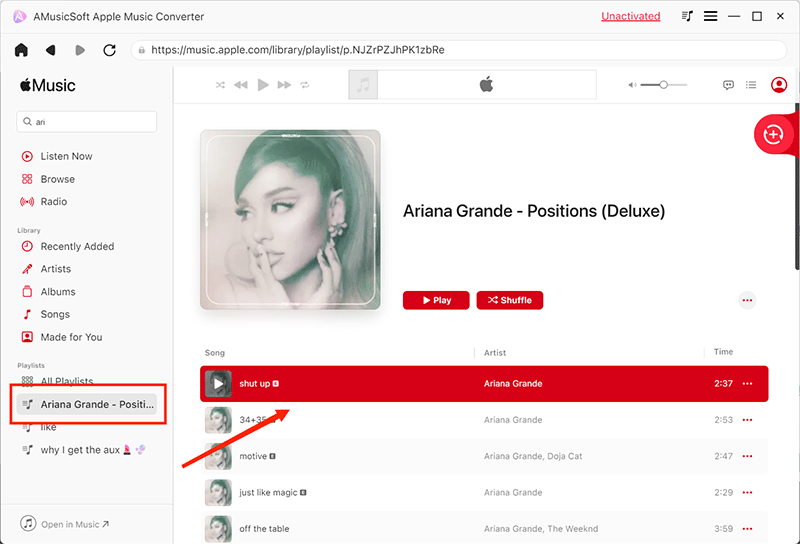 Choose the Output format icon to allow you to choose the output file format among the list of the output formats available in a drop down list.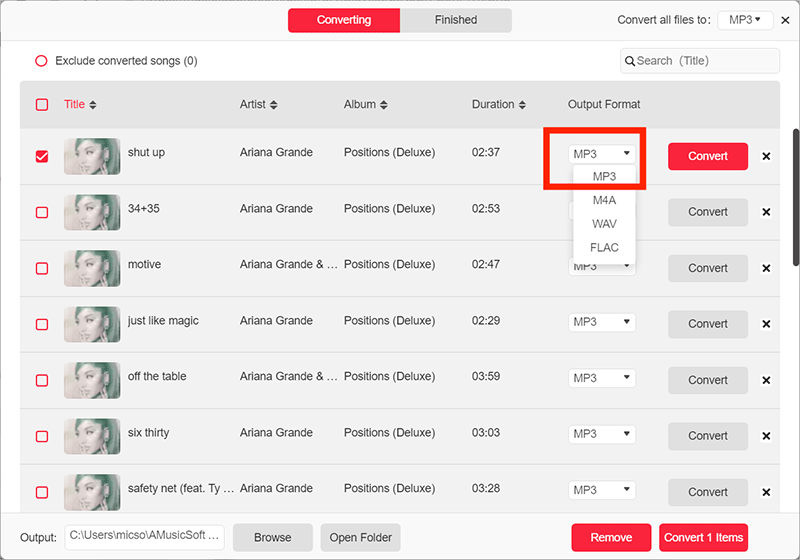 Choose the Convert button to start the convert process and wait until you get to the desired file format.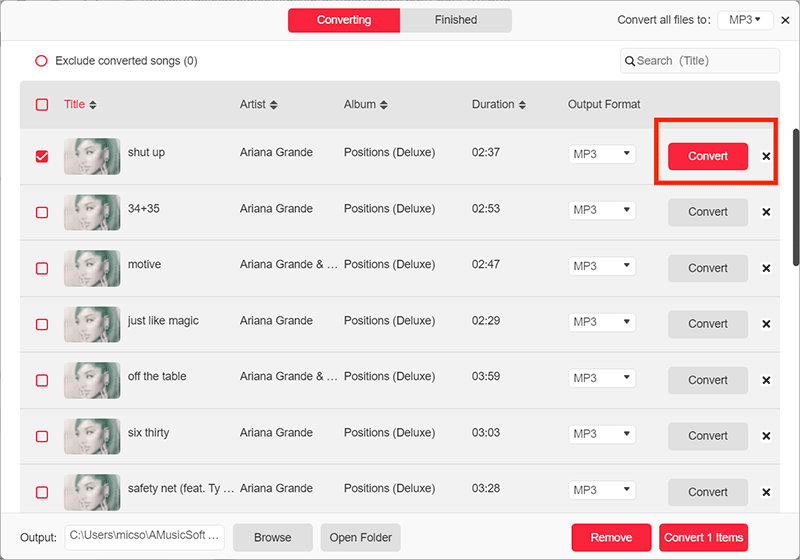 Is that not a simple and interactive application for all users whether a beginner or an expert.
Part 4. Conclusion
Now you have the best option and solution offered in this article to fix Apple Music not loading library issue. When all the basic solutions aren't working then it is time to go for the third-party tool. In case you are experiencing incompatibility challenges then AMusicSoft Apple Music Converter is the best and the most reliable solution among the hundreds of solutions that appear on the digital market. Whether you need to remove DRM protection from Apple Music or convert them to several playable formats, AmusicSoft Apple Music Converter is an excellent choice for you.
Robert Fabry
Apple Music, Spotify, Amazon Music senior users. Share various tips and solutions.
Last updated: January 3, 2023