M4V is a type of file format that was developed by Apple. It is protected by Apple's FairPlay DRM protection, which is why audios and video files should only be bought from the iTunes store. However, there are different ways to convert this type of file to other types of file formats, such as M4V to MP3 . These types of file formats are easier to use and delve into.
M4V is almost the same as MP4 except that it is protected by Apple's FairPlay DRM Protection. Music lovers often prefer file formats that are flexible and can be used through an array of devices that they have. A gadget enthusiast who is always in the lead for exploration can be curious about how someone can decrypt the DRM protection. In this blog, we will share with you some of the easiest ways to convert your file from M4V to MP3, wherein you can use all your available resources without investing too much of your pocket money.
Contents Guide Part 1: M4V Vs MP3Part 2: Best M4V to MP3 Converter for Windows And MacPart 3: How Do I Convert M4V to MP3 for Free?Part 4: To Conclude It All
Part 1: M4V Vs MP3
M4V or MPEG-4 Video is a file format that is used for iTunes files. Its technical details include the functionality to create chapter information which cannot be done with MP3 or MP4. It is developed by Apple and there other programs that can be associated with it such as Apple QuickTime Player, Apple iTunes, and VLC Media Player.
MP3 is the most common format for storing audios. Almost all audio player platforms can open MP3 files. When converting a particular file format to MP3, like for example M4V to MP3, there is a possibility of a loss in the quality. But this loss is negligible most likely if you are a typical user. The size of the file is decreased compared to the original format of the file.
MP3 can be a lossy format; it means that you cannot keep the 100% quality of the original audio information. Most users prefer this type of file format because it is smaller in size compared to RAW audio files that are too large. This type of file uses perceptual coding; it means that some information that our ears won't notice will be removed in order to make the file smaller.
Part 2: Best M4V to MP3 Converter for Windows And Mac
There are a lot of M4V converters that you can search online, anywhere, anytime. If you are looking for the best professional converter to do the job, AMusicSoft Apple Music Converter can be the best choice.
By the use of this converter, you can convert thousands of songs from the iTunes music library. The DRM protection of your downloaded songs from the iTunes store can be easily eradicated and you can now cancel your subscription in order for you to save some penny.
When you convert M4V to MP3 using AMusicSoft Apple Music Converter, you can achieve a hundred percent of the original quality of the songs, albums, or playlists. AMusicSoft Apple Music Converter can convert not just music but also audiobooks.
Through the use of professional converters like AMusicSoft Apple Music Converter, you can now listen to every song that you have in your mind. Getting rid of Apple's DRM Protection is now a click away, and you can now save some of your money while having a good time with your beloved choice of music. You can also enjoy unlimited access to any of your gadgets available and even without a family subscription plan.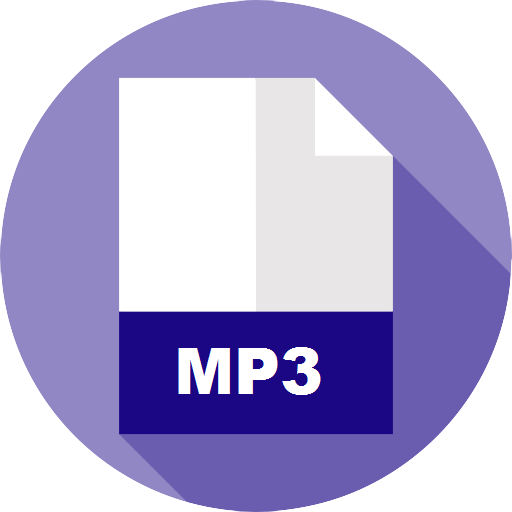 Steps on How to Convert M4V to MP3 Using AMusicSoft Apple Music Converter
If you are an AMusicSoft Apple Music Converter user it is important to know the step- by step procedure so that your conversion will run smoothly. This article will show you the steps on how to convert M4V to MP3 using AMusicSoft Apple Music Converter.
Open your iTunes application.
Gather all your choices for the conversion.
Choose MP3 as your output file format.
To know more about the steps, see the descriptions of the steps below.
Step 1. Open Your iTunes Application
The first thing that you need to do is to launch your iTunes application. It is said before that M4V is a type of file format used by Apple and is protected by its DRM FairPlay protection.
Step 2. Gather All Your Choices for Conversion
The next step is to gather all your choice of music, album, or playlists that you wish to convert. You can convert thousands of music files using this converter.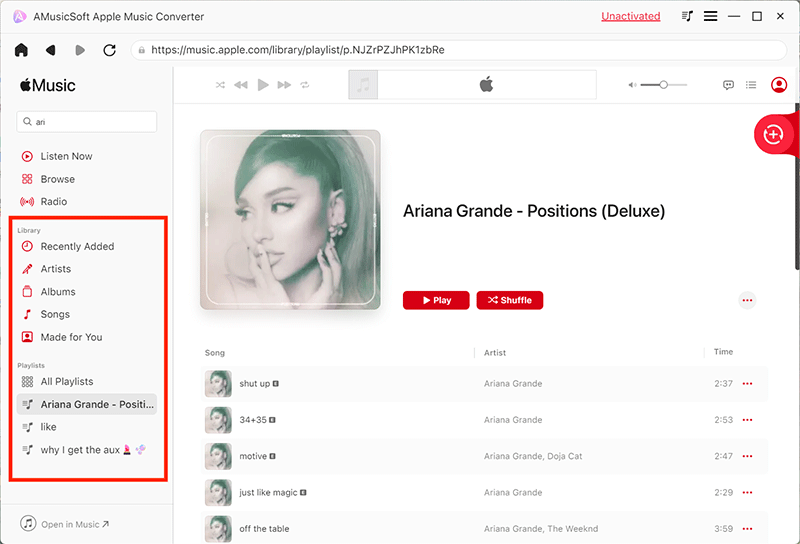 Step 3. Choose MP3 As Your Output File
Since you wish to convert M4V to MP3, choose MP3 as the output format of your file. Other the interface of the converter is a button that says "convert". Then, hover your mouse's cursor to convert to start the conversion process. It is as simple as that, you can now enjoy all your converted music, albums, or playlists from any of your gadgets such as your phones, tablets, or personal computers.
You can also download and convert the music videos that you got from the iTunes Store. Most of us do this for personal entertainment purposes while traveling or even while staying at home.
AMusicSoft Apple Music Converter can be used both in Windows and Mac, specifically, if you have an operating system of Windows 10/8.1/8/7 (32 & 64bits); macOS 10.9, 10.10, 10.11, 10.12, 10.13 and 10.14. You also need to install the 12.2 version of iTunes or the latest one.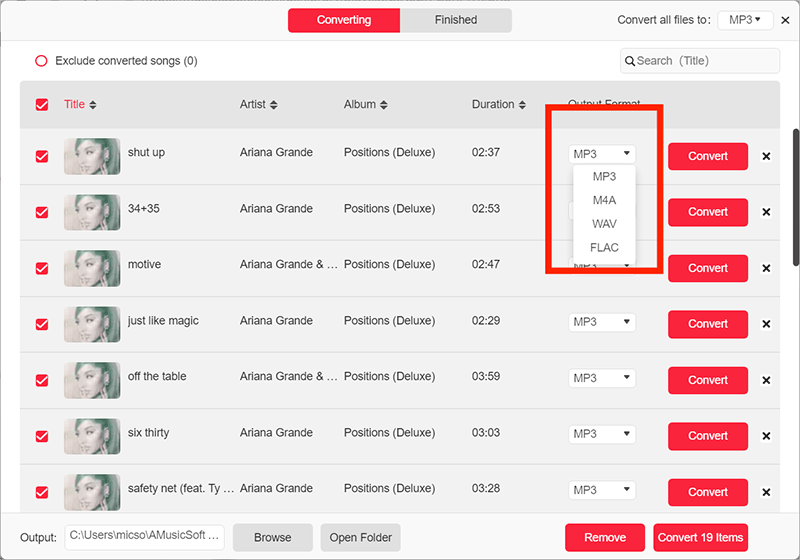 Part 3: How Do I Convert M4V to MP3 for Free?
If you are an online application fanatic and wish to convert M4V to MP3 using a free online application, there are several online platforms that are free and accessible. What you only need when using them is a stable internet connection to sustain your conversion process.
In this article, we will discuss five of the most recommended online converter that you can find on the internet. These are easy to access and most of them are free of charge, which is why it is also convenient.
1. Convertio
This is a simple online platform to convert M4V to MP3 in both Mac and Windows. You can also add files from your computer, google drive, and even from your Dropbox! This online converter also features other formats and also supports images, video, and audio formats. The maximum supported file size when you use this converter is 100 MB. Once you are done with the conversion, outputs can be directly accessed from your personal computers or cloud storage account.
2. Online UniConverter
This online converter is formerly known as Media.io and is the most popular among the three. You can totally convert M4V to MP3 and completely remove Apple's DRM FairPlay protection, and it is totally free. Like Convertio, the maximum supported file size of Online UniConverter is also 100mb. All the converted files can be saved to your Dropbox for easy access and transfer to your other devices.
3. ConvertFiles
If you are going to use this to convert M4V to MP3, you do not need to download any software or install any extension files. All your chosen online audios and videos can be added to the program to convert them into a selection of file formats that you prefer. All the converted files can be accessed in your personal computers or you can connect it with your mail if you wish to receive it online.
4. Zammar
This is a browser-based conversion that can convert your music files to other types of file formats, such as M4V to MP3. You can import local files and online files through the use of URL and convert it to your desired output. It has a super friendly interface that will help you navigate easily and choose your preferred output format. You can access your downloaded files in your personal computers or electronic mails.
5. Onlineconvertfree.com
This is also an online platform that will help you convert M4V to MP3. You just need to select the file that you want to convert from your Google Drive, computer, and Dropbox. You can also drag and drop it directly on the page. Then, select MP3 as your file format, and wait until your file is ready for download and use.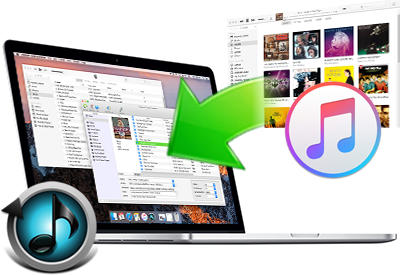 Part 4: To Conclude It All
We are hoping that this will help you convert your favorite music, playlists, or albums from M4V to MP3 and give you an enjoyable time. You can always look for a variety of options to help you learn a lot more about the step by step process.
The use of converters like AMusicSoft Apple Music Converter and online free converters are only some of the options that you have to enjoy free and accessible music anytime. You will have the time to learn and explore more of the technological world wherein you can have access to free music.
We are so happy to share with you these things and we are looking forward to your enjoyable times while listening to your favorite songs on your phones, tablets, and personal computers, anywhere and anytime.