With Kindle Paperwhite, those who really love streaming audiobooks can have new options on how they can listen to them and can have an opportunity to discover what more books are truly worth your time to read on. However, there will always be restrictions before you can do this. In this article, you will learn about the best and easiest ways how to put audiobooks on Kindle Paperwhite to enjoy the most exclusive stories.
Contents Guide Part 1. Can I Listen to Audiobooks on Kindle Paperwhite?Part 2. How Do I Sync Audiobooks to My Kindle Paperwhite?Part 3. Conclusion
Part 1. Can I Listen to Audiobooks on Kindle Paperwhite?
If you are planning to stream your favorite books in your Kindle Paperwhite, it is good to share that this is possible but only if you have them downloaded beforehand. Also, your device must be the latest released version which is the 10th generation. This version has been incorporated with an audio support feature which has allowed the users to listen to any kind of audio such as music and audiobooks.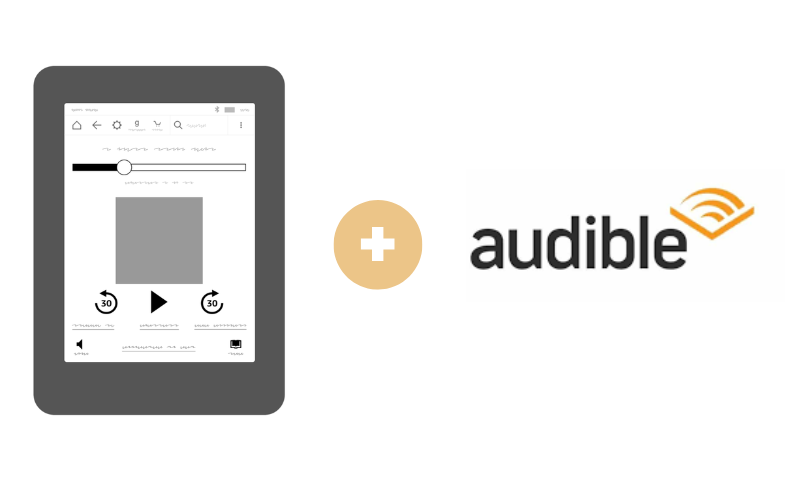 But although streaming audiobooks has been perfectly allowed for users, you must be questioning by now how to put audiobooks on Kindle Paperwhite. Can you do the process of putting audiobooks on Kindle Paperwhite directly and easily? What are the output formats that can be accessed on such a device?
For the books to download, you may either go to Amazon to search and download some e-books. If by chance, you have an Audible app installed on your Kindle Paperwhite device, then you may consider downloading some audiobooks from here and then listening to them even without an internet connection. Now, let us see how to put audiobooks on Kindle Paperwhite with different kinds of methods.
Part 2. How Do I Sync Audiobooks to My Kindle Paperwhite?
Method 1. Listen To Audiobooks on Kindle Paperwhite With AMusicSoft
If you really wish to stream your favorite audiobooks on Kindle, the easiest option would be through getting a purchase. However, you should note that this might cost you a big amount of money. Aside from the cost of the books themselves, an additional fee will be asked from you so that the books selected could be downloaded as an audiobook version already.
This thing will not concern you if you will be using AMusicSoft Audible Converter. Since the formats that can be accessed on Kindle Paperwhite are only limited, you have to convert the Audible books into such formats. After this process, it will be easier for you than to do the process of how to put audiobooks on Kindle Paperwhite. To name the available formats, you may choose between FLAC, WAV, M4A and MP3.
The process of conversion could easily be done by AMusicSoft because of its fast-working speed which can definitely shorten the time of waiting for the process to finish. It can also effortlessly remove DRM from Audible books. Lastly, it can keep the chapters of the audiobook even after all these processes with assurance that the converted files are to be of the highest quality for streaming.

Let us tackle the steps one by one and see how easy it is to use AMusicSoft Audible Converter in downloading your loved audiobooks and be able to stream them on your Kindle Paperwhite device.
Step 1: On your device, go directly to your browser and then search for the AMusicSoft page to download the Audible Converter. Download and launch it on your device afterward.
Step 2: Choose the Audible books that you plan on converting and then proceed to add them to the converter by clicking on the intended space set by the converter. This will direct you to your library in which you may select the books. Drag and drop method or copy and pasting of links will do as well.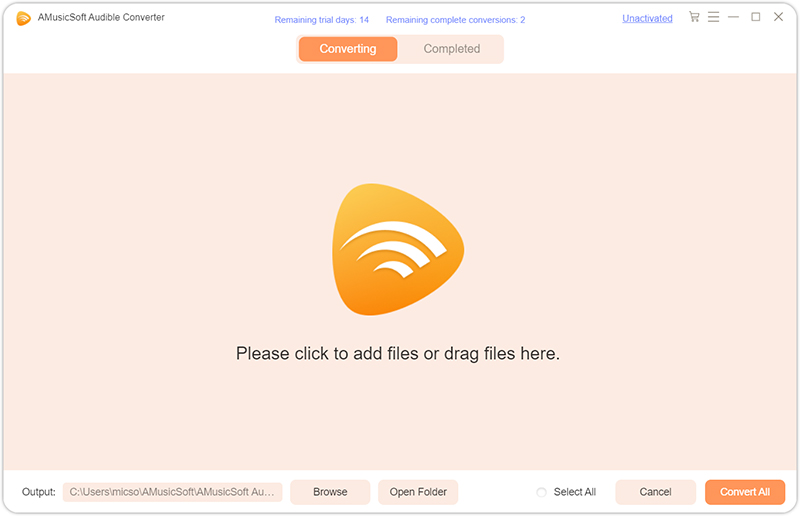 Step 3: Selection of output format must come up next and you may choose one format among the formats available a while ago.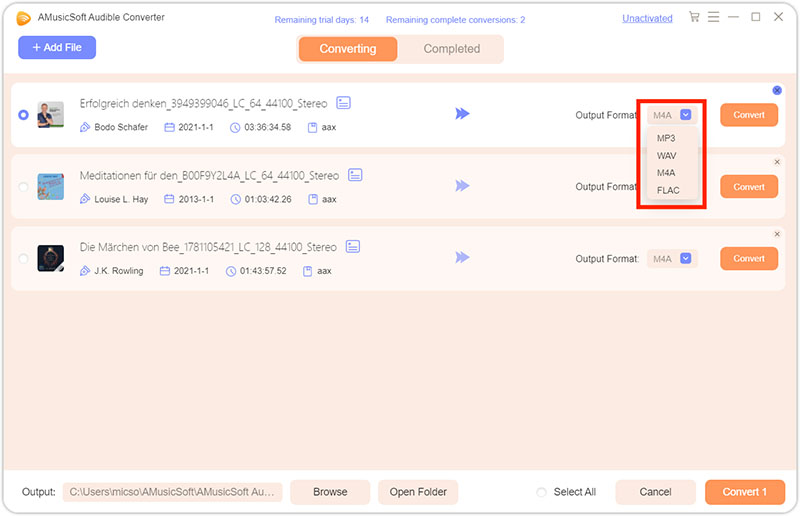 Step 4: Now, hit the Convert button and then wait for a while until the entire process is finished.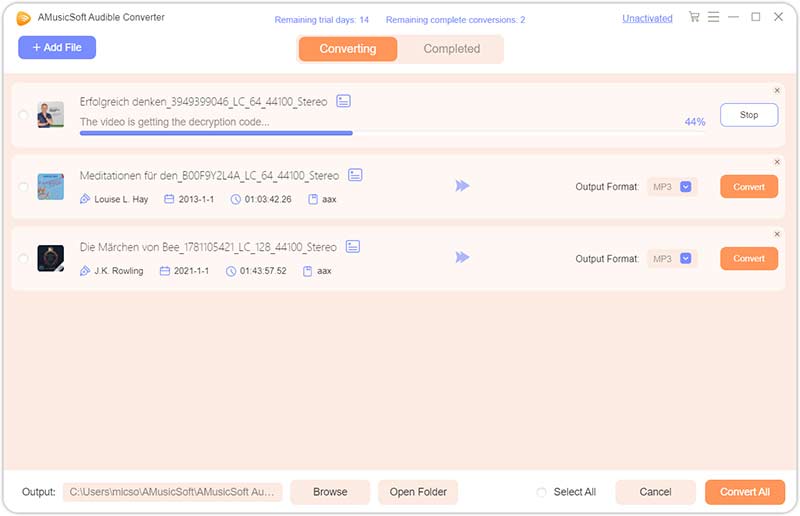 Step 5: See the progress of conversion by clicking on the Converted tab.
Method 2. Enable Bluetooth to Listen to Audiobooks on Kindle Paperwhite
One drawback that you can find in using Kindle Paperwhite is that it has no built-in speakers for releasing sound. So, if you wish to do that, you may get some Bluetooth speakers and connect them to the Kindle via Bluetooth.
Once the audiobooks have been downloaded on your device through the help of AMusicSoft Audible Converter, or have been bought from Amazon, the process of how to put audiobooks on Kindle Paperwhite will now proceed.
In order to stream the audiobooks, you may either get a Bluetooth speaker or a headset that can be connected via Bluetooth. Enable the Bluetooth function on your device and then the same goes with your Kindle.
If you are already done with this, get your Kindle and then proceed to the Library section. The Library button is found on your device's home screen.
Upon entering the Library section, navigate directly to the All Items section. This might give you a broad range of results so, looking for a specific title might become harder for you. So, tap on the filter section and sort it by Audible. This will then give you your Audible collection alone.
Choose and select any title that you wish to save on Kindle. This will usually take only a minute especially if you have a very fast internet speed.
If the download is already done, click on this and then play it through your Bluetooth headphones or speakers.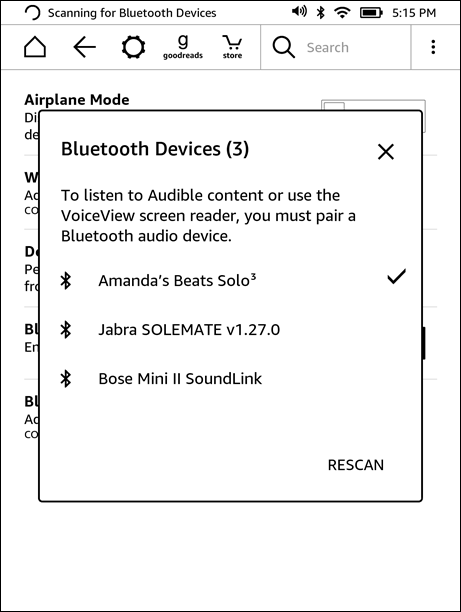 Method 3. Listen to Audiobooks on Kindle Paperwhite Using Calibre
Another effective method that you may try on how to put audiobooks on Kindle Paperwhite is through utilizing the software of Calibre. This program is open to all users and can be used to effectively manage your Kindle Paperwhite. The only disadvantage that you might encounter is that it is kind of hard to use, so exploring the software more would really be of help to you.
The steps on how to use this are listed below. Make sure to follow these steps properly to be guided accordingly.
Get started by connecting your Kindle Paperwhite and your computer.
Open your browser and then search for calibre-ebook.com. Upon landing on the page, look for the tab of Download Calibre and then select it after. You will be selecting the operating system where you plan on downloading the software.
If the download is already complete and successful, install and launch it for use.
Your next step now should be putting files into your library, which could be done by tapping on the button of Add Books.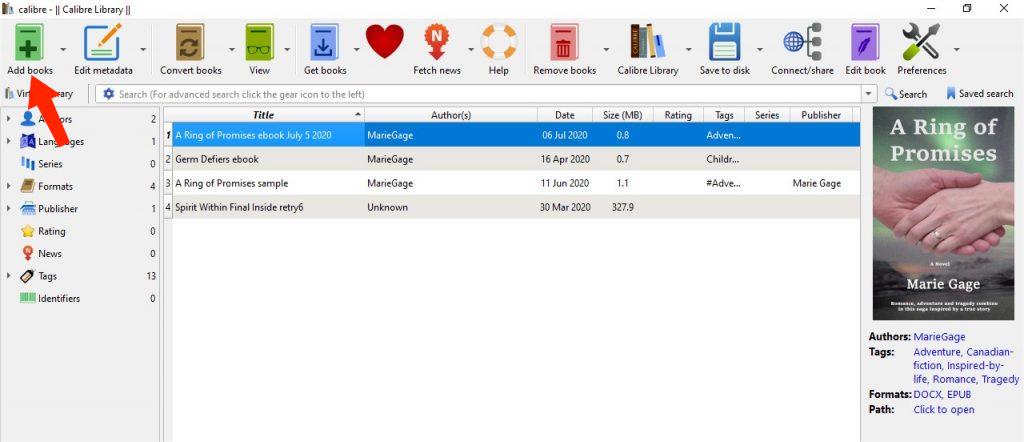 After doing so, you will be directed into your collection of books where you can choose freely which among them to be added to your library.

Once done with the book selection, hit the Convert Books tab. You have to do some alterations in the output format selection and set it into MOBI.
Now, navigate to the Page Setup tab where you will be able to see the Output Profile. Double check if this goes compatible with your device, which is Kindle Paperwhite. Select the OK button if you are done with this.
With your connected Kindle device to the computer, open the Calibre application installed and then tap on the Send To Device button in order to start transferring all the book files that you chose from your library.
Part 3. Conclusion
Luckily, there were a lot of ways to make streaming audiobooks on Kindle Paperwhite possible. Among them, the best that I recommend is AMusicSoft Audible Converter. It can make it easier for you to accomplish how to put audiobooks on Kindle Paperwhite and enjoy them on such devices.

Robert Fabry
Apple Music, Spotify, Amazon Music senior users. Share various tips and solutions.
Last updated: June 20, 2023