A lot of people love to read books. But, what's even better is listening to these books while you're on the go. That's why audiobooks have become very popular and so did the service Audible. Most of you want to save time by listening to instead of actually reading books.
Although it has become a famous platform, it's nice to know of a better Audible alternative you can use for your specific needs and preferences. Although Audible is the biggest retailer and producer of audiobooks, it still has its flaws.
This guide will give you an Audible alternative list to help you choose for other options. Audible is a popular platform for audiobooks, still, there can be more to its competitors than you may think. Let's start picking your alternative for the Audible service.
Contents Guide Part 1: Is Audible Free to Prime Members?Part 2: The Best Audible AlternativePart 3: What Is Similar to Audible?Part 4: Conclusion
Part 1: Is Audible Free to Prime Members?
Before we get to the Audible alternative list, let's talk about Audible's pricing first. According to Audible, the membership on their site and Amazon's are different even if the former is a subsidiary of the latter. This means, that unfortunately, Audible is not free to Amazon Prime members.
Audible provides a variety of plans for their subscribers to choose from. The Gold Monthly Plan costs $14.95 per month but prices may differ over a variety of products and surfaces. The Gold Annual Plan costs $149.50 per year.
The Platinum Monthly Plan costs $22.95 per month while the Platinum Annual Plan costs $229.50 per year. There's also what we call the Audible Escape Subscription that costs $12.95 per month for standalone customers and $6.95 per month for Audible Members or Kindle Unlimited Members.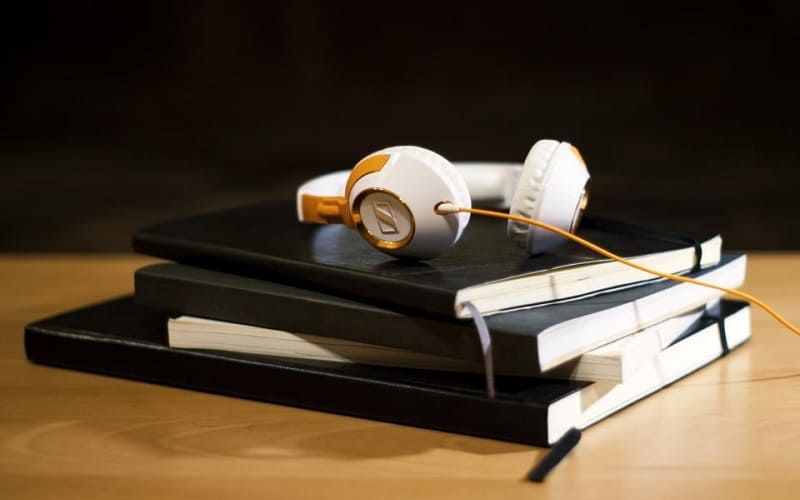 Part 2: The Best Audible Alternative
If you're going for an Audible alternative, we're going to suggest something. Our suggestion would be to grab the audiobooks from Spotify. This is done through AMusicSoft Spotify Music Converter. This tool removes the DRM protection from audiobooks, tracks, albums, and playlists within Spotify.
After the DRM protection is removed, you can convert these audiobooks and tracks to MP3, FLAC, WAV, and M4A. Once the conversion process is complete, you can enjoy your audiobooks and tracks on multiple devices you own without having to connect to the Internet.
Here's how to use AMusicSoft Spotify Music Converter as an Audible alternative:
Step 1. Download, Install, Then Open The Software
The initial thing you have to do would have to be to download the software from its official website. There are versions for both Mac and Windows operating systems. Then, you would have to launch the installation file and follow the prompts on the screen to install the software. Once that is finished, you have to launch the software on your macOS or Windows computer.
Step 2. Drag-And-Drop Audiobooks And Choose Output Parameters
The next step involves a drag and drop of the audiobooks from Spotify you wish to convert towards the interface of the AMusicSoft Spotify Music Converter. Select the output format that you want for your audiobooks. You can adjust other settings as well. After that, it is necessary to choose a destination folder where you want your files to be saved.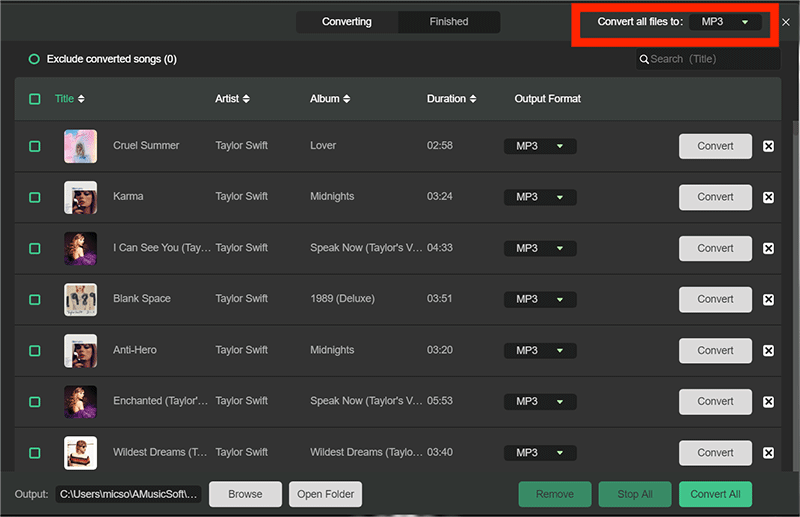 Step 3. Convert Your Audiobooks Using Chosen Settings
The final step involves clicking "Convert" in order to start converting your Spotify audiobooks to the output settings you selected. You will notice that it has very fast conversion speeds. However, it will still depend on the number of files you wish to download or convert. Once the conversion process is done, you will see the files on the destination folder you have chosen in the previous step.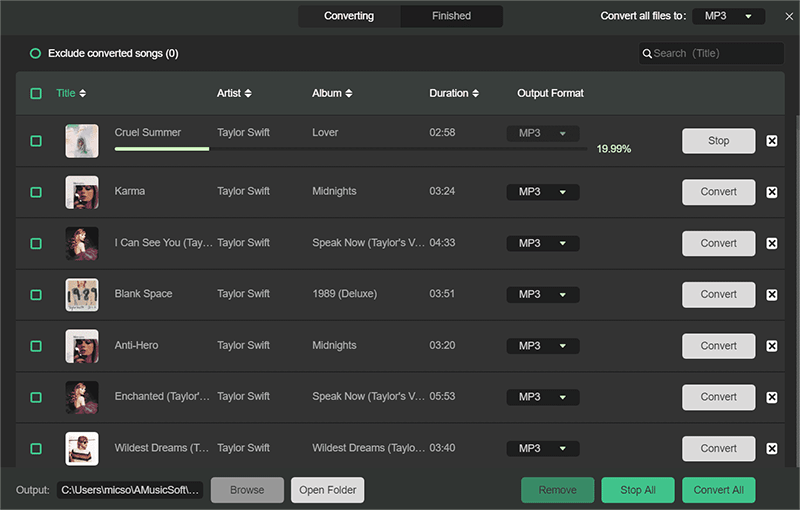 Part 3: What Is Similar to Audible?
Before you actually switch to an Audible alternative, you should back up the audible books you have purchased first. And because Audible can be expensive for users, thus, you may be looking for websites where you can get audiobooks for free or for a cheaper price. Below are some of the alternatives you can opt for:
Alternative 01: OverDrive
This enables users to borrow multiple audiobooks and eBooks from that of the local library. These audiobooks can be listened to on any device without paying a dime. There are more than 30,000 libraries that gave their support to OverDrive. Thus, the only thing you need is a library card for the community library that supports the OverDrive service. The service also offers two applications for you to download. These apps are called Libby and OverDrive.
Libby has a modern design and is astoundingly user-friendly. It is recommended that you use Libby when listening from OverDrive. It will download your audiobooks automatically after you start renting them. It also remembers where you actually left off when you stopped listening to an audiobook.
It even enables users to sync among different devices. All of the libraries within OverDrive contains more than 2 million audiobooks, eBooks, and videos. However, only those that are in your library can be made available to you.


Alternative 02: AudioBooksNow
This may be one of the least expensive on our Audible alternative list. Their packages are very affordable especially if you want to opt for audiobooks. Their Club pricing package is at $4.99 per month, a third of what you pay for in Audible.
This pricing package also gives you a 50% discount for the first audiobook you purchase each month. Plus, there's a 35% to 40% discount off all other books. AudioBooksNow has a roster of over 80,000 titles that include both bestsellers and classic audiobooks.
The service's app is available on Android and iOS devices thus allowing you to grab the audiobooks on your mobile gadget and listen to these offline. If you don't want to install anything, you can utilize your computer in order to steam the purchases you have made using a browser.


Alternative 03: Librivox
Another Audible alternative is Librivox. It offers a public domain of different audiobooks that is totally free. This is available to everyone globally. Listening to audiobooks is one option you can do. Another thing you can actually offer is to volunteer yourself to record the book. Librivox has a very large roster of audiobooks that are totally free and a lot of them are in multiple languages. However, the quality will vary from audiobook to audiobook since volunteers are the ones who record the book.
Volunteers can be from any location globally. The best thing about Librivox is that all audiobooks are free. If you don't want to spend a dime just to listen to audiobooks, then this will be your best bet. You can try Librivox out.
Alternative 04: Playster
This is a full-fledged subscription service for audiobooks, books, movies, music, and even games. You gain access to a lot of audiobooks without limitations to access and without credit requirements. You simply have to purchase their subscription for audiobooks the starting price of which is $17.50 monthly. That's a real sweet deal!
It has partnered up with the biggest publishers around the world to be able to offer access to best-sellers and over 100,000 titles. This is a great deal as you get unlimited access and would be great for audiobook lovers who listen to a lot of audiobooks per month. The membership for Playster includes audiobook downloads and unlimited streaming as well.
Alternative 05: Scribd
The unlimited service offered by Scribd stated in February 2018 and is a great Audible alternative as well. It focuses more on eBooks but still has a roster of a lot of audiobooks within its platform. The service mentions that it contains hundreds of thousands of audiobooks, eBooks, magazines, and news from multiple publishers around the world.
The premium membership of Scribd costs $8.99 monthly enabling users to access that of the premium roster of the content without limits. It is important to note that not every title you see on the platform is available all the time. A preview of the title is usually displayed including a notification telling you when this content will be completely available to users.
Alternative 06: Nook Audiobooks
It has been quite some time when Nook began to start offering audiobooks as part of its service. The great thing about this service is you don't have to purchase monthly subscription fees since they don't have a subscription package for audiobooks.
As a great Audible alternative, Nook has a roster of over 60,000 different titles. This is considerably lower compared to that of Audible. Their service uses the pay-as-you-go system so you don't have to pay for subscriptions for long periods of time. This is a good service if you only listen to audiobooks from time to time.
Alternative 07: Kobo Audiobooks
This is the Audible alternative that is the most similar to that of the said service. It started offering audiobooks as part of their service in 2017. Now, they have a huge roster of audiobooks and eBooks at an astounding number of over 5 million titles.
Similar to Audible, you can purchase their monthly subscription packages starting at $9.99 monthly. One credit can be used to grab one audiobook for free. Although, it's not without flaws. This is because you can only listen to that of your audiobooks using the iOS or Android application. This means you are not able to listen to these audiobooks on your computer.
Alternative 08: Google Play Audiobooks
The audiobook service was offered by Google starting in 2018. The major difference between this Audible alternative and Audible itself is that Google Play doesn't allow users to pay for subscription plans. Thus, you don't have to purchase monthly memberships just to listen to audiobooks. However, you can purchase a specific audiobook with their special discount. It's good for listening on various devices as it allows you to play audiobooks on iOS, Android, home speakers, and the web.
In addition, you can play audiobooks on all devices that actually support Google Assistant. This is a good choice if you plan to own the audiobook you are listening to. And, if you wish to repeat listening to a specific audiobook over the course of a few months or even years.
Alternative 09: Audiobooks.com
This is a site that is focused on audiobooks alone. It has more than 150,000 different titles of audiobooks made available to users. The subscription package starting cost is $14.95 per month. However, this service allows you to buy additional credits if you want if you wish to grab more audiobooks.
Purchasing credits has no limits. You can purchase as much as you want if you wish to do so. The price is kind of steep compared to what we've lined up in our Audible alternative list. However, if you wish to keep the audiobooks you purchase for an unlimited period of time. And, if you wish to build a collection of audiobooks that you personally own, then this is a great option.
It gives you a free trial allowing you to choose three different audiobooks for you to listen to. Apps are available on both iOS and Android devices. Plus, you can listen to about 700,000 free podcasts within their Audiobooks.com application. This service has been featured on The New York Times, Forbes, InStyle, Bustle, BuzzFeed, and USA Today, among others.
Part 4: Conclusion
Have you checked our Audible alternative list in this article? As you can see, some of them are free and some are not. There are those which provide free trials as well. In addition, you will notice that they have a different roster of titles to offer. The great thing about our list is you can choose from one of them depending on your preferences. We have given you 10 different Audible alternatives to select from. And, you can check them out one by one to see for yourself.
However, we still recommend that you get AMusicSoft Spotify Music Converter in order to grab audiobooks from Spotify and convert them to your preferred format. This tool will remove the DRM protection from your Spotify tracks so you can have soft copies of the files. Once you have these files, you can transfer them to any device you personally own. So, you can select a file format for the particular device you will use to listen to the audiobooks. Grab AMusicSoft Spotify Music Converter now!