Amazon Music vs. Apple Music, which one is the better platform? We'll give a detailed comparison to help you choose the best one for your preferences.
A lot of people nowadays are familiar with music streaming services. They know how to create playlists, listen to the radio, and share music. Tens of millions of various songs are being enjoyed across Amazon Music, Apple Music, Spotify, Tidal, and more.
As such, we will focus on Amazon Music vs. Apple Music. Which of the two music streaming services is better? What can you get from their premium subscriptions? What do the two platforms offer? Which is less expensive? And, how long are the free trial packages of each?
This guide will answer all of your questions regarding Amazon Music vs. Apple Music. We'll tell you the differences and similarities between the two. And, at the end of this article, you'll know the advantages and disadvantages of each. Let's start with an overview of the two services.
Contents Guide Part 1: Amazon Music Vs. Apple Music: An Overview of The TwoPart 2: Amazon Music Vs. Apple Music: A ComparisonPart 3: Do I Need Apple Music If I Have Amazon Music?Part 4: How to Download Apple Music TracksPart 5: Summing It Up: Is Apple Music Better Than Amazon Music?
Part 1: Amazon Music Vs. Apple Music: An Overview of The Two
Amazon has two different services when it comes to streaming music. Before we move further to every detail, we will explain the two first. If you pay for the membership of Amazon Prime, you'll gain access to that of Amazon Prime Music.
As a matter of fact, Amazon Music Unlimited and Prime Music are quite similar in some ways. Both are streaming services and share the same apps and interface. They provide similar features such as being able to download playlists, albums, and individual songs so you can listen to them offline.
The major difference between Prime Music and Music Unlimited is the fact that they don't have the same offerings when it comes to the catalog. Prime Music only provides you with over two million tracks. On the other hand, Amazon Music Unlimited has over 50 million in its catalog. For purposes of this article, we will focus on Amazon Music Unlimited vs. Apple Music.
Now, before we delve onto Amazon Music vs. Apple Music, let's give an overview of the latter first. Apple Music launched in 2015 and is a big contender in the world of music streaming services. Currently, they have more than 60 million accounts subscribed to them globally. In addition, they provide over 60 million songs for you to listen to.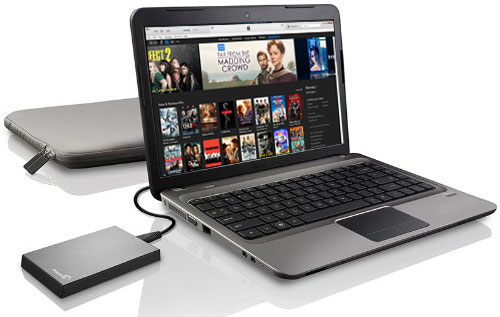 Part 2: Amazon Music Vs. Apple Music: A Comparison
Is Amazon Music or Apple music better? Now, let's compare the two based on subscriptions, free trials, libraries, offline listening, music sharing, discovery features, and streaming quality, among others. The comparison will help you pick the best one for your needs.
Subscription Packages And Free Trials
The price you have to pay for an individual account with Amazon Music Unlimited will depend on a lot of factors. If you're a member of Amazon Prime, the said service will cost you an added monthly payment of $7.99 (or $79 annually).
If you own an Amazon Echo and you are a member of Amazon Prime, you get the same Music Unlimited service for only $3.99 on a monthly basis. However, this is tied to that of one device only. For everybody else who doesn't have Amazon Prime (or Echo), you pay a monthly total of $9.99. This subscription gives you access to 50 million tracks, unlimited skips, and offline listening.
Apple Music's monthly payments for individual plans cost the same, $9.99 (in the US). There are variations in prices depending on your location. Once you are a member, you can get access to 60 million tracks, download content for listening offline, obtain exclusives and new releases, and acquire access to their radio station, Beats 1.
Both services provide students with a discount on their subscription packages. These are both priced $4.99 monthly in the US. A family plan for both platforms costs $14.99 monthly. Free trials are available for three months for Apple Music and 30 days for Amazon Music Unlimited.
Listening Offline + Libraries
Let's talk about Amazon Music vs. Apple Music and its capabilities with regard to listening to offline and libraries. Currently, the catalog of Apple Music spans to about 60 million tracks while Amazon Music Unlimited offers 50 million. Apple takes it up a notch by providing live performances, exclusives to new releases, and concert videos.
When it comes to offline listening, you can download 100,000 tracks on both platforms. Apple allows you to sync these across devices that have the same Apple ID signed into them. Amazon Music Unlimited enables you to share library downloads across 10 devices max.
Sharing Music
When it comes to sharing tracks, Apple Music enables you to follow your friends and share your own customized playlists with them. Of course, these people you follow must be subscribed to the service as well.
The tab labeled "For You" in Apple allows you to see what your connections are actually listening to. On the other hand, Amazon Music Unlimited doesn't have these features. However, songs can be shared on social media or on the text through a link.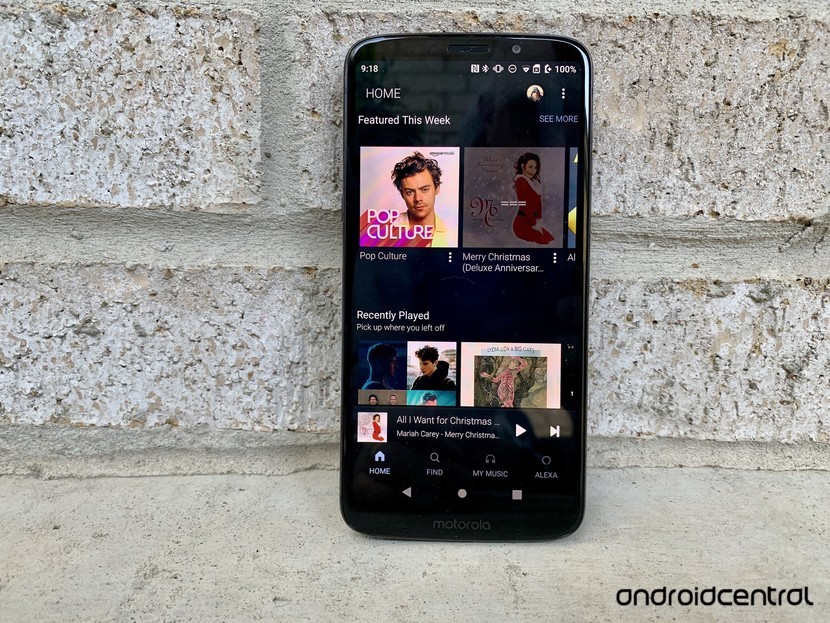 Quality Of Streaming
When it comes to streaming quality, Amazon Music vs. Apple Music has differences. Amazon Music Unlimited doesn't reveal its library's bitrate. Users can set options for that of low, medium, and high. We suspect that the quality of these range from 48 Kbps up to that of 320 Kbps. On the other hand, Apple Music streams at a quality of about 256Kbps using AAC as its method of encoding.
If you're not an audiophile, then you won't be able to notice the difference between standard and high-quality streams. However, if you're running low on data, your Music Unlimited can come in handy as it lets you select your streaming quality.
Desktop, Mobile, And Web Platforms
Amazon has its own Music app that has a black interface. It supports both Android and iOS devices. The music you have bought from Amazon will be made available on their platform even though you purchased it through other devices. If you press the icon for Alexa, you'll have the ability to ask her to play, pause, go to the next, or go to the previous song.
When it comes to the Amazon Music vs. Apple Music debate, the latter's catalog can be accessed within their Music app. In contrast, this has a white interface and can be found within iOS devices (preinstalled). For Android devices, you can download a separate Apple Music app on the Google Play Store.
Both applications by Apple and Amazon are very easy to use and navigate. You can use them to add tracks to playlists, view album art in full-screen mode, and check out lyrics.
On your desktop, Amazon Music offers software for both Windows PC and macOS computers. They also have a web player but the interface is not that attractive. Apple Music also offers its service on Windows PCs and Mac computers through the iTunes app. However, they currently don't have a web-based platform. Music, a third-party web player can be used to play Apple Music online.
Discovering Tracks
Amazon Music provides personalization through its Home screen. When you compare Amazon Music vs. Apple Music with regards to discovery, the latter is clearly the winner. The suggestion accuracy of Amazon's service isn't at par with that of Apple's.
In addition, Amazon doesn't have that good of a radio station compared to Apple Music. Unlike Apple, Amazon Music Unlimited doesn't allow users to create their own stations based on songs, artists, albums, or playlists.
Once you sign up for its platform, Apple Music will ask you to select your favorite artists in order to have a feel of what you like. With these data, the service regularly updates the tab labeled "For You" with daily mixes, new releases, and playlists.
If you want to discover other tracks, you can go to the tab labeled "Browse". It will display trending playlists and artists. It will also show you various music videos and top charts. The Browse tab is the place where you can find a section for films and TV. This section features programs made by Apple including documentaries. Apple Music has a tab for Radio and contains curated stations plus Beats 1, the radio station of Apple. It plays a major role in discovering music within Apple's streaming service.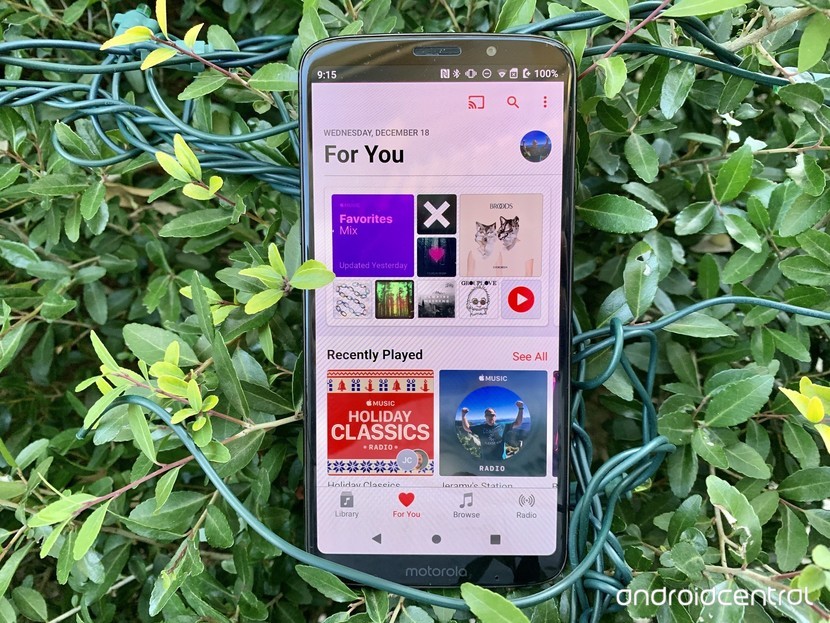 Voice Assistants+ Device Speakers
Let's go for Amazon Music vs. Apple Music in terms of voice assistants and speakers. So, do you have Amazon's Echo device speakers or Fire TV? If you do, you can use Alexa, Amazon's voice assistant which can be used as a personal DJ (like Siri of Apple Music). All plans with Music Unlimited works on Fire TV and Echo devices. In the United States, Apple Music can be streamed on the Echo device as well. However, it's not that seamless because you won't be able to use Alexa on it.
On the other hand, subscribers to Apple Music can use Siri within iOS devices. This can be used to control the playback of songs, locate facts for tracks, play chosen playlists, and place a queue of songs. If you want Amazon Music to work in conjunction with Siri, you need to utilize Siri shortcuts. However, this isn't a guarantee that it will work.
The HomePod speaker created by Apple can, of course, be used with that of Apple Music. Siri can be used to control your collection within Apple Music on your HomePod speaker. Voice commands are followed by Siri to help you access genres, moods, and playlists. Siri can also be used to like (or even dislike) songs and she can be commanded to play certain types of tracks based on a song.
These functions won't work within an Amazon Music Unlimited plus HomePod combo. Using your HomePod, you can stream your favorite audio tracks from that of a device using the application for Amazon Music. However, that's just about the feature of it.
Part 3: Do I Need Apple Music If I Have Amazon Music?
Another thing you have to consider on the Amazon Music vs. Apple Music debate is whether you need both. If you only listen to music to pass time for a few minutes or hours a day AND if you already have an Amazon Prime membership, then you should go for Amazon Prime Music. The reason being, you don't have to pay an extra fee just to listen to 2 million songs in the catalog.
If you pay for an Amazon Music Unlimited subscription, then you don't need Apple Music. The former has 50 million songs in its catalog. On the other hand, Apple Music has 60 million songs. You're only 10 million short. Frankly, if you have already paid for Amazon Music Unlimited for a year, then it's not worth getting both services.
To be honest, we prefer Apple Music over Amazon Music Unlimited because of its features. However, if you already have Amazon Music Unlimited, then you don't need the other one. But if you're an avid music enthusiast who'd benefit from the features of Apple Music, then you should cancel your subscription with Music Unlimited and go for Apple's streaming service.
Part 4: How to Download Apple Music Tracks
If you don't want to pay for Apple Music's monthly or annual subscription, then you should go for AMusicSoft Apple Music Converter. It allows you to remove the DRM protection of Apple Music tracks, iTunes purchased content and audiobooks.
Conversion process speeds are very fast as it supports the latest technology. In addition, you can use it to convert to different file types such as MP3, FLAC, and WAV, among others. In addition, the platform is 100% secure.
With this tool, you can grab tracks, playlists, and albums in one batch. You don't have to record or grab one by one as the batch conversion is supported. Thus, you can enjoy your Apple Music anywhere without the need to check if your device is supported or not.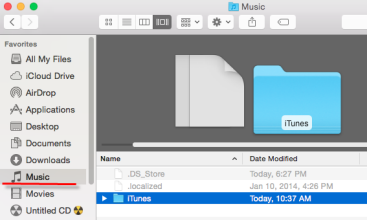 Part 5: Summing It Up: Is Apple Music Better Than Amazon Music?
Okay, let's sum up this Amazon Music vs. Apple Music rivalry. Amazon Music Unlimited is still a great service. However, when compared to that of Apple Music, it has a lack of features. When it comes to apps and interface, Apple Music is better compared to the Music Unlimited of Amazon.
And, Apple Music has greater customization and personalization capabilities that trump over Music Unlimited. The said service of Apple has more content including live performances and concerts – content that is not available on the other platform.
Enough said. Apple Music is a better contender. However, let's not forget that Amazon also has a Prime Music subscription which you can avail for free if you are an Amazon Prime member. If you're not a music nut, then you can opt for this.
And finally, if you don't pay for subscriptions, you can go for AMusicSoft Apple Music Converter. It removes the DRM of your favorite tracks and converts them to a format that you like. Grab AMusicSoft Apple Music Converter now!