Nowadays, technological advancements have continuously provided ease and comfort to human lives. Smartphones, televisions, tablets, electric cars, and many more inventions never cease to dominate the world which has completely altered man's standard way of living.
There are a lot of technological advancements made to let human beings enjoy life, providing convenience. This article will feature one technological innovation such as how to add audiobooks to iTunes, making a lot of readers happy.
As we grow amidst the ever-changing era, we welcome new and nonconventional systems and devices which take us into a different realm, exceeding the capabilities of the past generations. One of the recent developments in technology comes in the form of audiobooks. Reading has entered a different horizon, making bookworms listen to their favorite stories, novels, articles, and documentaries, instead of actually reading them on typical physical paraphernalia.
Today, any individual can't miss out on very important details of their favorite stories since it is possible to listen to audiobooks while doing some errands or driving alone in a car. It becomes more enjoyable as well since audiobooks can be a very efficient way of improving and reinforcing one's ability to comprehend well.
However, as you are getting hooked to the suspense plot you are currently reading and you'd have to do some errands, you can still continue listening to it by way of transferring your downloaded audiobook files to your smartphone, thus making it still available even without access to the internet.
Specifically, Apple devices users would have hassle-free audiobook listening experience because they know how to add audiobooks to iTunes easily. Further discussion of the process will be provided, and so it's worth giving this article a read.
Contents Guide Part 1: A Quick Overview About AudiobooksPart 2: How to Add Audiobooks to iTunes The Easy Way?Part 3: Learn Us Learn Another Way How to Add Audiobooks to iTunesPart 4: To Conclude Everything
Part 1: A Quick Overview About Audiobooks
There has been a revolutionary advancement to reading techniques which was introduced by a technology known in the form of audiobooks. Getting exhausted eyes as you are reading the words on your hard-bounded books can now be prevented through audiobooks.
Technically, audiobooks are audio recordings of a book, or simply, words of a book being read out loud. Reading enthusiasts can now vary their reading process based on the technique that suits them. You can get updated to your favorite story plots through listening to audiobooks while doing other tasks. Also, audiobooks can be acquired conveniently. Instead of visiting the local bookstores to find your desired hardbound books, you can purchase audiobooks online and save it to any of your devices.
Audiobooks pose many advantages. It can be very helpful for second-language learners, learning-disabled students, and struggling readers and non-readers. In some cases, audiobooks have found to be very successful in advocating progress on reading comprehension among students. It also helps students develop critical thinking skills, widen their imagination, and also understanding the message well.
In addition, listening to audiobooks can set a good example for interpretative reading. It enables listeners to appreciate the essence of listening to stories that are beautifully told. Also, it teaches critical listening. Audiobook listeners will be introduced to unfamiliar dialects/accents, may it be old English styles or traditional literary styles.
What Are The Disadvantages of Audiobooks?
Even with numerous advantages of audiobooks, it has also some drawbacks. Audiobooks are not for all readers. This is the reason why some are referring audiobooks as supplementary to reading rather than a substitute. For some, the pace may be too fast or slow.
There are different types of learners; it can vary from a person into another. That is why audiobooks cannot be enough for those who are easily disturbed and those who have difficulty focusing and listening at the same time.
The narrator's voice may also not suit the listener's preference. However, according to some, listening to audiobooks is a transformative way of learning. In addition, some of the audiobooks have digital right management protection, thus, they are not free. Purchasing them may be expensive which makes it uneconomical to some.
Some websites offer trial versions, but these are usually time-limited. Nonetheless, audiobooks still share the same goal with the conventional reading technique which is to inform, entertain, and to improve imaginative learning, comprehension, and thinking skills.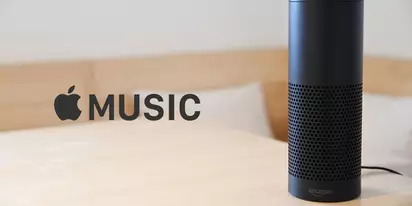 Part 2: How to Add Audiobooks to iTunes The Easy Way?
The internet today provides several websites wherein you can download audiobooks. Through this, you can listen to your favorite stories on your mobile phones. Unfortunately, some of them have digital rights management and are not available offline.
Also, some may not be freely downloaded and transferred on your mobile phones easily due to different file formats. Apple users can celebrate because there is effective software that can teach you how to add Audiobooks to iTunes, it is the AMusicSoft Apple Music Converter.
By means of online browsing, audiobook listeners could discover a variety of sites that offer a great selection of audiobooks. These websites also cater to a vast range of audiences as it provides copies of audible books that are bestsellers, sought-after stories, and other interesting documentaries that made their way to the hit list.
There are a lot of ways on how to add audiobooks to iTunes. It is really a good thing to have one of the best professional companions when it comes to your several conversion processes. You can now enjoy online reading while lessening the hassle of transferring from a device into another one. It is indeed a convenient way to enjoy reading.
You can also save a lot of your money since purchasing several audiobooks is way too expensive and are not economical. The use of audiobooks can help a lot of readers, most especially students, to develop their critical learning skills.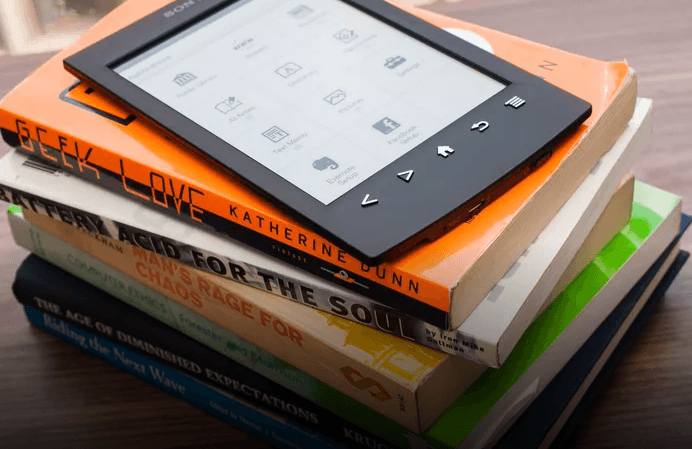 Also, it helps them improve their imagination since listening to audiobooks does not need any illustrations. It is the lone responsibility of the listener to imagine what happens or what is circling around the whole story of the audiobook she or he is reading.
AMusicSoft Apple Music Converter, the best professional converter will help you learn the easy step by step procedure on how to add audiobooks to iTunes. It will ease your dilemmas on removing the digital rights management protection on your audiobooks, making it accessible to all of your devices at any desired time or place that you want to listen to them.
The AMusicSoft Apple Music Converter is an all-in-one software that can accommodate all converting, Digital Rights Management Protection-removal, or downloading needs. It has features that can convert your downloaded audiobooks online to different file formats compatible with iTunes. It perfectly does its job smoothly and efficiently without compromising the quality of your audiobook files.
Typical audiobooks are in m4b formats and can easily be converted using the AMusicSoft Apple Music Converter. Just convert the initial m4b format or any supported formats to mp3, then it becomes capable to be imported to iTunes. Yes, the process on how to add audiobooks to iTunes becomes very stress-free and hassle-free using the AMusicSoft Apple Music Converter.
How to Add Audiobooks to iTunes Using AMusicSoft Apple Music Converter
AMusicSoft Apple Music Converter has a very user-friendly interface that will surely guide you with the step by step procedure on how to add audiobooks to iTunes:
Launch the iTunes application on your personal computer. You can now, pre-select all the audiobooks that you love.
You can now choose and make an output folder of all the audiobooks that you want to add on your Itunes application. You can name the folder based on your own preferences.
You can now start adding your audiobooks and enjoy them on all of your devices. It is really so fun to learn through listening!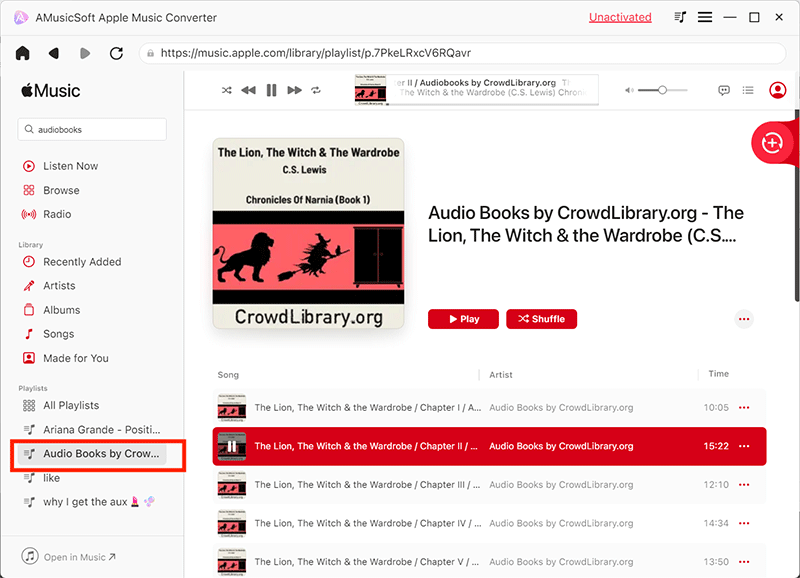 Part 3: Learn Us Learn Another Way How to Add Audiobooks to iTunes
MP3 is one of the most famous and most widely used formats of audiobook nowadays. A lot of audiobooks can be downloaded for free on the many different online sites, and most of them are in the MP3 format. If you want to access these audiobooks on your iTunes, there are other ways that you can do; we will discuss one of them in this article.
Here are the steps that you should follow if you wish to import or learn how to add audiobooks to iTunes for free.
Add all the MP3 audiobooks files to iTunes.
Add the MP3 Audiobooks library to iTunes.
To know how to add audiobooks to iTunes using this method, here are the more elaborated explanations of each step.
Step 1: Add All The MP3 Audiobooks to iTunes
The initial step is to hover your mouse to the iTunes application and click it. Look for the file on the menu tab and then click it. On the dropdown list, you can find "Add To Library", you should click it then. You can now look for the folder where you stored all your MP3 audiobooks, and select them. Click the "Open" button to add all the selected files. You can click the "recently added" tab of your iTunes application to check your newly added audiobooks files.
Step 2: Add The Mp3 Audiobooks Library to iTunes
The second major step is to right-click the book cover of an audiobook, click "album info" from the menu. In the pop-up window, you should click the "option" button. Then you need to change the "media kind", it should be changed from "music" to "audiobook". Click the "Okay" button to finish.
You can now check the "MP3 Audiobooks" in the library. After successfully adding "Audiobooks" on your iTunes library, you can freely add as many audiobooks as you can through the iTunes application. This method is compatible both on your Mac and Windows computer.
You can also do the same process when you use your iTunes account to purchase your favorite audiobooks. It should be noted that you must install the latest version of iTunes and you have a USB cable to connect your iPhone to your computer.
You can sync all your purchased audiobooks from your iTunes application to your phone or personal computers. It may affect all your other media files on your iTunes application, which is you must be careful when you do this method.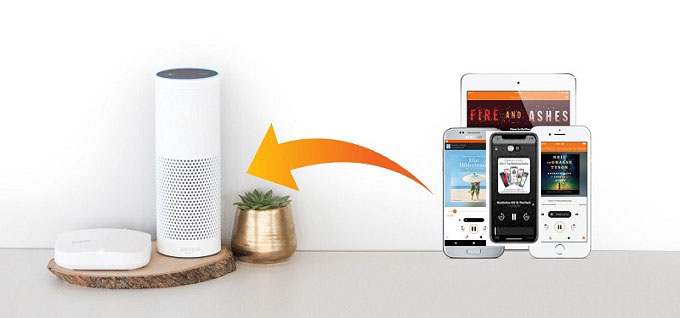 Part 4: To Conclude Everything
As we are entering a modernized generation, people must adapt to the changes and improvements the world offers. The world is constantly changing, and so we must exemplify efforts in utilizing the wonders brought to us by the advancing era. In the aspect of reading, as audiobooks began catering reading desires of others, technology has found its way to make it accessible to fond listeners. Through numerous applications such as Audible, Apple Books and Overdrive, and websites such as AllYouCanBooks.com and Downpour, we can easily engage ourselves to read the stories they offer.
Sometimes, it is not easy to add audiobooks to iTunes for Apple devices users because most of them contain digital rights management protections which make them unable in transferring or downloading to unauthorized devices. However, there are easy techniques on how to add audiobooks to iTunes which you can search on the internet.
Thanks to the AMusicSoft Apple Music converter, we can throw away all these worries. It is a great converter software where we can convert our audiobooks with formats like M4B, M4A, etc to different output formats without altering its original quality. Through this, we are now knowledgeable about how to add audiobooks to iTunes easily. It also has a DRM removal tool that helps you remove the digital right management protection and convert them to any format of your own preference.
The AMusicSoft Apple Music converter has also supported multiple input and output formats. Just be sure to attain the required processor and operating system requirements to operate the software smoothly. Thus, audiobooks listeners can freely enjoy listening to their favorite stories even offline and expand imaginative horizons and learning experience through a whole new different reading technique brought by audiobooks.