If you always ride a car going to work listening to your favorite podcasts, I bet you already searched for the best way to convert your audiobooks. There are a lot of audiobook converters that you can search online.
With the promising performance of technology today, the emergence of these digital books is very understandable. Many young people most especially those who are working and those who do not have enough time, prefer listening to audiobooks rather than buying an actual one. They think that this could save their energy, efforts, time, and money. When you search online you can find a lot of ways to access these audiobooks without breaking your monthly savings.
Another reason why most people prefer the use of audiobooks or podcasts rather than listening to music is that by just listening to it, you can learn a lot of new and wider horizons. In this article, we will give you an overview of audiobooks and audiobooks converter.
Contents Guide Part 1: What Is An Audiobook?Part 2 . What Is The Best Audiobook Converter?Part 3 . Other Audiobook Converter and Online Sites toEnjoy An AudiobookPart 4: To Summarize Everything
Part 1: What Is An Audiobook?
If you prefer not to hurt your eyes while spending a good time in a book, audiobooks are the right choice for you. They can be the exact word by word version of a book or also called the abridged versions. It is today's most convenient type of old fashioned reading.
You can have fun listening to a good book while sweeping the floor or while washing the dishes. You can even listen to it while watering your plants or while having a relaxing day in your garden. Matthew Rubery once said that "audiobooks are for people who hate reading and for those of us who love reading".
You can listen to audiobooks using your smartphone, personal computers, and tablets, or even inside your car. They are usually purchased and downloaded like digital videos and music. There can also be purchased from different online bookstores or be converted using different audiobook converters.
What Are The Advantages Of Listening To An Audiobook?
For those people who adore technology and apply it to their everyday living, audiobooks can have a lot of advantages. You can read some of the benefits of using audiobooks below.
If you prefer listening instead of reading, having audiobooks is more convenient.
You can listen to good books anytime and anywhere.
You can have a comfortable way to read a book even while riding a bus or while walking home.
It can improve your language fluency, pronunciation, and comprehension.
It can help you manage your little time for reading books.
It can help you build your listening skills.
It can help you improve your focus, concentration, and could also increase attention span.
It can help you improve your memory.
It is very helpful for those people who have visual impairments.
It helps someone develop empathy and listening to audiobooks can boost our mental health.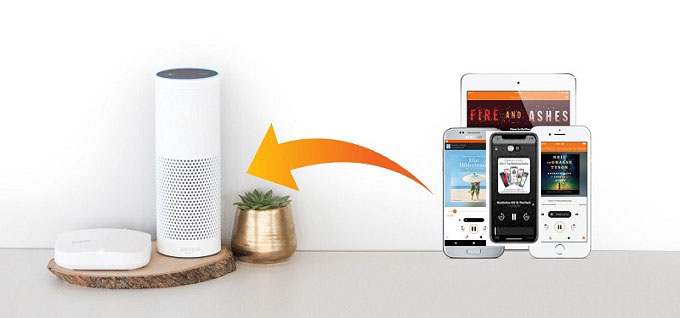 What Are The Drawbacks Of Listening To An Audiobook?
Yes, it is true that listening is a lot more convenient than holding a book with you every time. That is why most people prefer audiobooks than real books, but it has some disadvantages too. We have collated some of the drawbacks of listening to an audiobook below.
It can give you a hard time imagining the real scenario as described in the book since it lacks illustrations and graphics.
Isn't it good to smell the papers of an old book while relaxingly sitting on the gazebo? Well, if you are fond of audiobooks, you may miss smelling one!
It could result in a lack of imagination.
Most of them have digital rights management or DRM and are not free.
They are expensive; many online sites offer only a month free trial.
Due to digital rights management protection, it can't be played through a variety of digital players.
The History of Audiobooks
The story of audiobooks started in the 1930s. They are considered as one of the learning tools used in schools and libraries. Audiobooks or talking books (this is what they're called before) were sold in the form of cassette tapes or vinyl records. As time goes by, technology has grown a lot and innovations brought us the modern type of talking books today, called audiobooks. These modern talking books are available and can be accessed anytime through mobile phones, tablets, or personal computers.
Part 2 . What Is The Best Audiobook Converter?
There are a lot of ways in which you can access and listen to your favorite audiobooks. But most of them have digital rights management protection or DRM and cannot be played or easily transferred to unauthorized devices.
But, you can throw all your worries away. AMusicSoft Apple Music Converter is a one-stop audiobook converter. You can convert your audiobooks in the different types of file formats that will suit your preferences. From AAX to M4B, name it; AMusicSoft Apple Music Converter has it.
AMusicSoft Apple Music Converter is also easy to understand and follow that is why you can convert a lot of your favorite audiobooks in just minutes. If you are worried that the quality of your favorite audiobook is at stake, drop it. AMusicSoft Apple Music Converter is the best audiobook converter, and it will not compromise the quality of your most treasured and most wanted audiobooks and podcasts.
It is a complete and well equipped digital rights management removal tool that can easily remove all the DRMs of your purchase audiobooks from the Apple store. You can now enjoy listening and have fun while learning using your audiobooks without worrying to pay any monthly subscription. After removing the digital rights management protection, you can convert your audiobooks on any file type that you want such as AA, AAX, AAX +, and M4B. You can even put a personal touch to your file by customizing its name depending on the title, artist, writer, or album.
You can even easily transfer all the files that you converted using this audiobook converter to any of your gadgets at any time. With this audiobook converter, you can play all your audiobooks even without an internet connection; you can enjoy offline listening while having a relaxing spa at home.
AMusicSoft Apple Music Converter supports Windows 10/8.1/8/7 (32 & 64bits) and macOS 10.9, 10.10, 10.11, 10.12, 10.13 and 10.14. Having a 1G Hz processor or higher is also required in order to install it. It must also put into consideration that it requires iTunes 12.2 or the later version installed on your device. (The latest version of iTunes is recommended).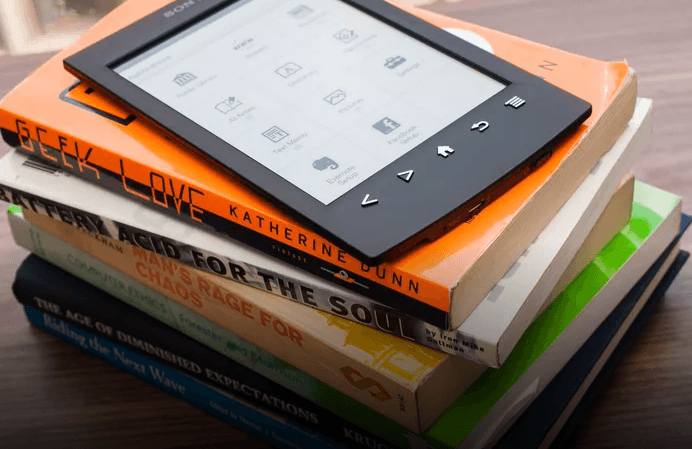 Part 3 . Other Audiobook Converter and Online Sites toEnjoy An Audiobook
Audiobooks are one kind of an electronic file; it could be played through a variety of electronic devices like phones, tablets, and personal computers. After purchasing an audiobook from the internet, they are usually in different file formats like MP3, Windows Media Audio or WMA, and AAC or Advanced Audio Coding.
When you search the web, there are a lot of applications and online sites that can give you access to some audiobooks. Some of them can be purchased while others are free. Here are some of the applications and online sites where you can listen to audiobooks.
1. Apple Books
These are audiobooks for macOS and iOS and are only available for download on the Apple Books Application or Apple Store. It is an all- in- one ebook reader and audiobook player. It usually contains digital rights management protection and cannot be easily transferred to unauthorized devices.
2. Audible.com
This online site offers a monthly subscription in order for you to have access to a variety of audiobooks. You can also have one free audiobook download per month when you availed of the subscription. It is known to be a seller of spoken audio entertainment and other educational programs used on the television.
3. AllYouCanBooks.com
This online site offers an unlimited entree to a thousand numbers of audiobooks. It also offers a free month after availing of the subscription. It could give you unlimited access to almost 40,000 audiobooks and E-books. It can also be accessed through any major device, like the smartphone or personal computer.
4. Downpour
It is a commercial audiobook site that offers the selling of individual audiobooks. You could also avail a monthly subscription if you want. You can easily all your downloaded audiobooks from one device into another, because the Downpour app will carry out the technical areas for you.
5. OverDrive
This application offers an array of audiobooks from more than 30,000 local libraries. It offers popular audiobooks from the most prominent authors across the world. It can be downloaded through your phone, and you can listen to your audiobooks even when you are outside. It can even burn into a CD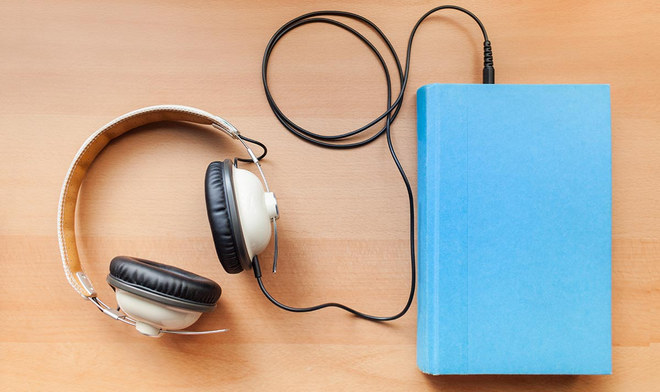 Part 4: To Summarize Everything
Engaging yourself in reading books is really fun and enjoyable. You got to learn and appreciate so many things through reading. There are a lot of innovations made through time that helped us enjoy books better, like audiobooks. With AMusicSoft Apple Music Converter and other online sites that offer audiobooks, you can now surely enjoy your weekend and make it a very productive one.
Also, with the help of AMusicSoft, the best audiobook converter, you can play all your favorite audiobooks and podcasts without worrying about the monthly subscription that you have to pay. You were able to save a lot of time, effort, and money while having fun learning. We are looking forward to your many productive days with AMusicSoft Apple Music Converter as your companion.