Apple Music is a service provided by Apple for music streaming. The service is comparable to those in the likes of Spotify, Amazon Music Unlimited, and Tidal, among others. Apple Music allows you to access over 100 million tracks on its platform.
The service enables users to stream tracks and even download them for offline use. And because of that, you may want to know how to download AAC tracks from Apple Music on your device. However, not every MP3 player supports AAC files. Thus, we'll teach you how to download Apple Music songs in formats you use as you'd like. With our methods, you can take all the tracks, playlists, and albums you want and transfer them to any device you own.

Contents Guide Part 1: An Overview of Apple MusicPart 2: How to Download Songs from Apple Music with Your Subscription?Part 3: How to Download MP3 Apple Music Songs?Conclusion
Part 1: An Overview of Apple Music
Music streaming service has similarities and differences. All of them allow you to listen to music tracks, audiobooks, podcasts, and similar content. However, Apple Music is different in the sense that it placed its center of attention on human curation. It includes playlists that are made by algorithms. However, a lot of highlighted content within Apple Music is made by their human editors. The "For You" tab shows you a list of personalized playlists such as a mix of your favorites.
Apple Music also offers album releases, music videos, and documentaries that are exclusive to the platform. This means these contents are not available on competitor music streaming services. These exclusive contents are used to pull in more users to the service.
Another unique feature of Apple Music is Apple Music 1, previously branded as Beats 1. This is a live radio station that works 24 hours a day, 7 days a week. Features of the Beats 1 radio station include DJ-curated songs and special shows made by artists.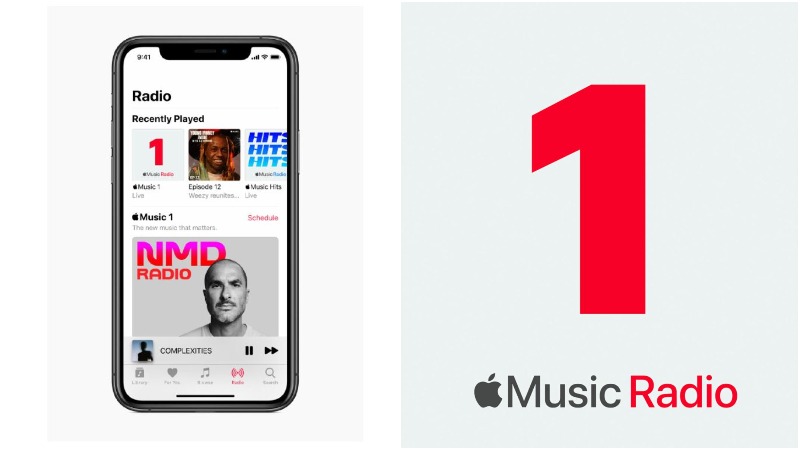 Apple Music is available in more than 100 countries and regions. It works on all devices made by Apple, Windows PC, and Android devices as well. A standard subscription to Apple Music costs $10.99 per month in the United States. The Apple Music family plan will set you back $16.99 a month. With this plan, you can share access to the streaming service with as many as five other users. If you are a student enrolled at universities and colleges, you can get an Apple Music student discount which allows you to access the platform for a discounted monthly rate of 5.99, for a maximum of four years. The Apple Music Voice Plan features a monthly fee of just $4.99. This plan allows you to access the Apple Music catalog exclusively via voice commands using Siri. This means that your devices should be Siri-enabled Apple devices.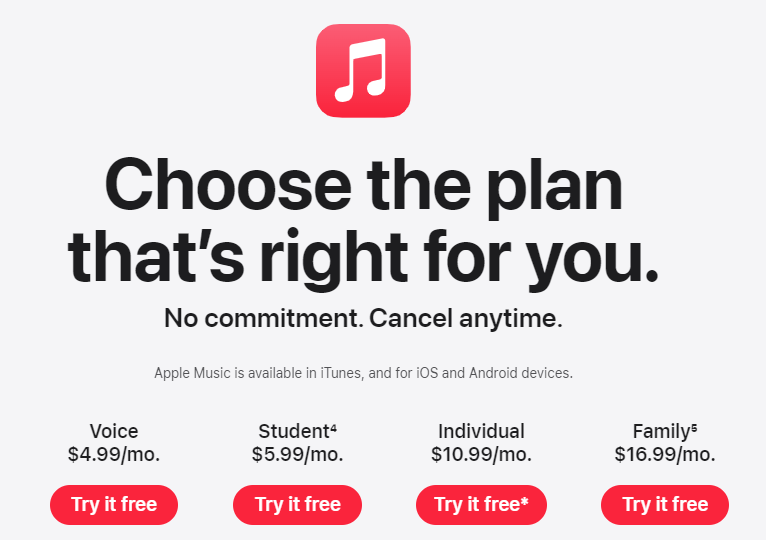 Part 2: How to Download Songs from Apple Music with Your Subscription?
How to download Apple Music songs on your device? If you subscribe to Apple Music, you can download music and music videos from the Apple Music catalog that you've added to listen to offline.
Using Your Android and iOS Devices
Launch the Apple Music app on your iOS device or Android device
Locate the tracks you wish to add to your library.
Touch and hold a song, album, or playlist that you want to add to your library.
Tap Add to Library.
Touch and hold the song that you added from Apple Music.
Tap Download.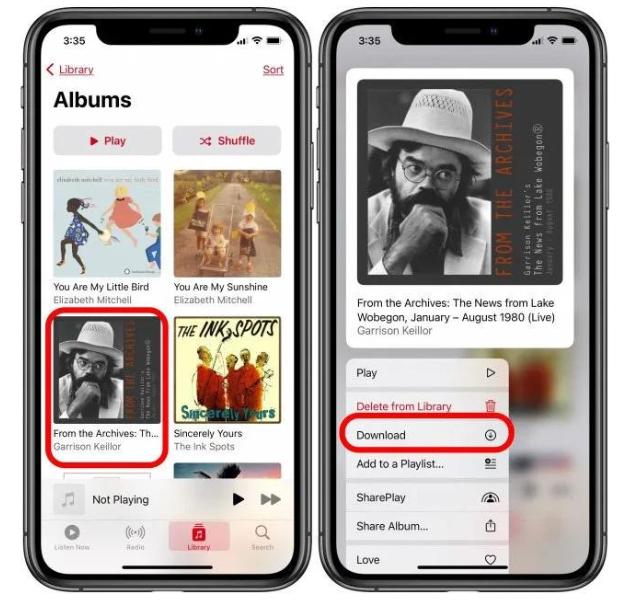 Using Your Computer
Open the Apple Music app or iTunes.
Add a song, album, or playlist to your library.
After you add a song, album, or playlist:
On your Mac, click the Download button next to a song or album.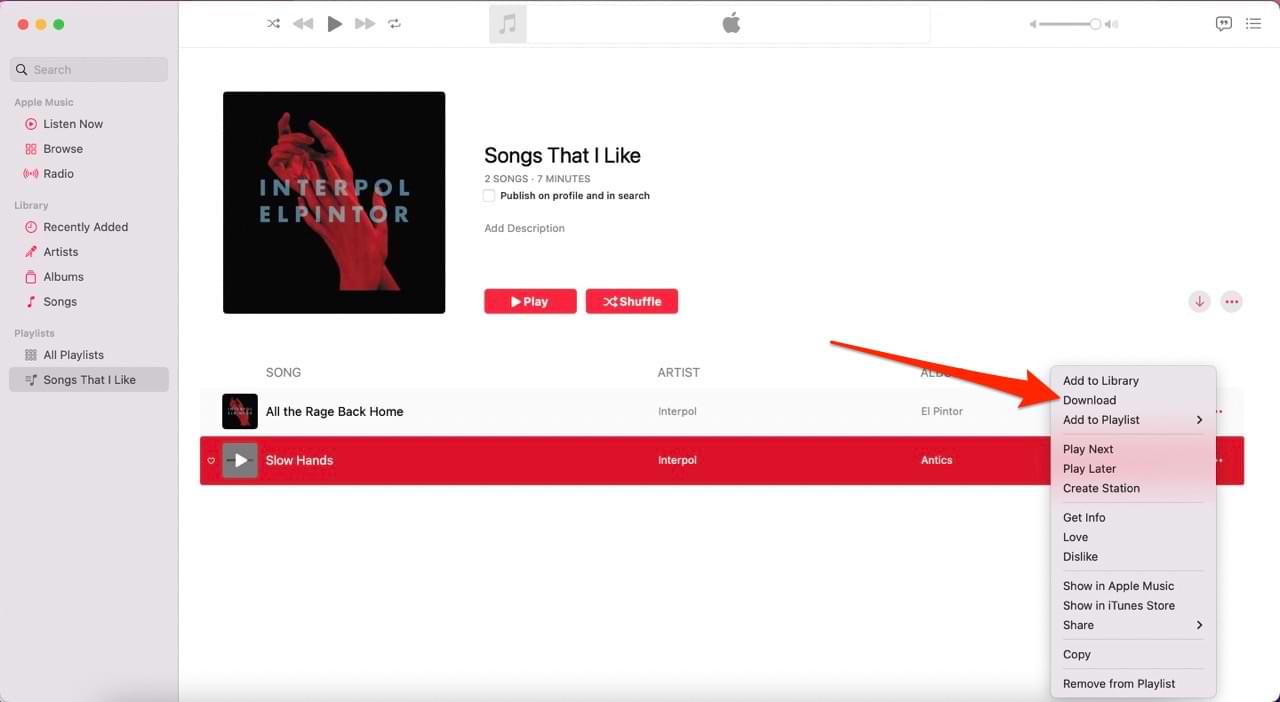 On your PC, click the Download button next to a song or album.
But songs bought and downloaded from Apple Music come in the AAC format. AAC files work with Apple products and products from many other companies, too. Still, not every MP3 player supports them, so if you want to play your music on those devices, you need to convert the Apple Music songs to MP3.
What's more, even though Apple Music lets you download songs on its app, the downloads come with Digital Rights Management (DRM) and you are banned from keeping them anywhere, except Apple Music or iTunes. Seeking a way to transfer Apple Music songs to any devices or media players? How to download Apple Music songs without DRM? We will share all you need to download any Apple Music songs to MP3, AAC, WAV, FLAC, AIFF, and ALAC format losslessly.
Part 3: How to Download MP3 Apple Music Songs?
If you want to know how to download Apple Music songs without DRM, then you should grab AMusicSoft Apple Music Converter. This tool allows you to remove the DRM protection of your Apple Music and iTunes Music tracks through conversion processes.
With AMusicSoft, you can convert your Apple Music from its original format to MP3. Other output formats are supported as well. These include AC3, M4A, FLAC, MKA, M4R, and a whole lot more. Now you can add converted music to Google Slides, GoPro Studio, and TikTok to make your PPT or video more fun, or transfer them to other media devices to play. With the tool, you can keep your ID3 tags and other metadata to make sure everything is organized. In addition, quality is not lost during the conversion. You can customize output song profile settings and the format of the filename.
Here's how to use the tool to implement how to download Apple Music DRM-free songs:
Step 1: Download, Install, and Open The Tool
First, it is necessary for you to download the software from its official website online. Then, you have to install it on your Windows PC or macOS computer. Ensure that you download the right version for your operating system. After that, you can now launch the tool on your computer
Step 2: Preview Files And Choose
From the main interface of AMusicSoft Apple Music Converter, you can preview the various Apple Music and iTunes songs that you have. These include audiobooks. Now, you have to select the ones you want to convert in order to play them offline.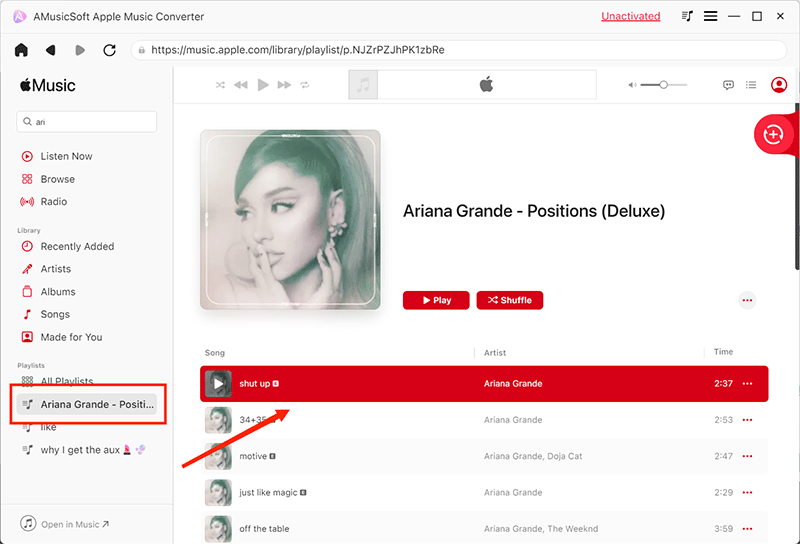 Step 3: Choose Output Settings
Now, select the output format that you wish. If you're converting songs, it is recommended that you choose MP3. Other settings can be customized with your desired adjustments. Then, select your desired output folder. This is where the newly-converted and newly-grabbed files will be saved.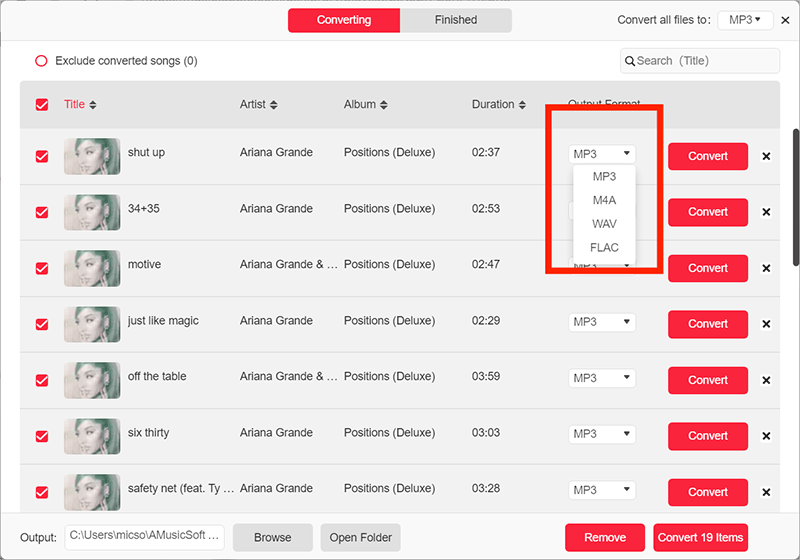 Step 4: Convert
Now convert the selected files by clicking the "Convert" button at the lower right corner of the interface. Once the conversion process is complete, you will be able to see the files within the destination folder you set in the previous step.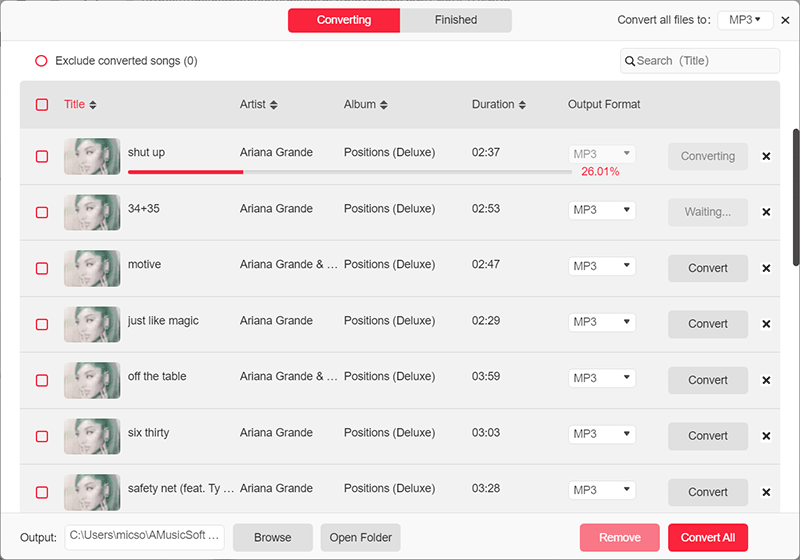 Conclusion
How to download Apple Music on your device? Well, you can either pay for a subscription to download AAC music files, or you can convert the tracks to MP3 (or other supported formats) using the tools we have outlined here. The choice is up to you. AMusicSoft Apple Music Converter works 100% without losing the original quality of the tracks. In addition, it supports a lot of input and output formats for you to choose the best one for your device.
Conversion speeds are very fast with AMusicSoft. You don't have to wait for a long time just to get batches of songs converted to a soft copy. Plus, you can make the batch conversion of an entire playlist or album. If you wish to grab AMusicSoft Apple Music Converter, do so today. You'll never regret it.
Robert Fabry
Apple Music, Spotify, Amazon Music senior users. Share various tips and solutions.
Last updated: August 17, 2023