iTunes as most of us know is one of the well-known media players as well as a great organizer when it comes to music. It is one of the greatest creations of Apple Inc and is truly know worldwide especially to the Apple device ecosystem, but even so, it still has issues that need a solution. One of the problems encountered by iTunes users is that their iTunes song greyed out.
Once iTunes is greyed-out there is a high possibility that you can't play the music properly, this can be a bit frustrating especially to those music enthusiasts. So, what could be the reason why this happens? Is there any solution to this problem?
If you encounter the same issue and you want to know how to fix it then just continue reading this post. Here, we will provide you information about the possible cause and also a step-by-step guide for each solution. So, without further ado, Let's begin!
Contents Guide Part 1. Why Are Some Songs Greyed Out in iTunes?Part 2. How Do I Fix the Grey Dotted Circle in iTunes?Part 3. Now You Should Get Your Greyed Out Songs Back!
Part 1. Why Are Some Songs Greyed Out in iTunes?
So, what could be the reasons why some iTunes song greyed out? Let's discuss the possible cause of why this happens:
One reason could be the syncing issue. Typically, syncing iTunes songs from one device to another can affect the song itself resulting in greying out. If this happens, try to re-sync the song that has the issue.
Another is the original file might be corrupted. For example, the said file is already missing or deleted from the system, however, iTunes still doesn't recognize the changes because it was not yet synced.
It could be that the songs that you selected have DRM protection or the format is unsupported.
Another possible cause of this issue is licensing. Some songs are licensed when you bought them from iTunes which you can't stream on Apple Music. Because of this, you can only play the song on your main device, but can't use another device to stream it.
Troubleshooting iTunes Song Greyed out Issue
Here are the steps that you can do to troubleshoot iTunes Song Greyed Out problems especially if you already have an iTunes Match or Apple Music subsZcription.
If your iTunes songs are greyed out:
Check if your Sync library is turned on especially if your music library is saved on your computer, after that check your other devices if the sync library is turned on as well.
See to it that your devices have a good source of internet connection.
If iTunes song greyed out but you can able to play it. Launch your iTunes or Apple Music on your Mac or PC. Next, go to the library and then click Songs. Ensure that there is a check beside the song.
If there is no check beside the songs, then here are the steps to follow.
Launch your iTunes or Apple Music app.
For Mac users, click on the menu bar, then select Music, next choose Preferences. For PC, choose Tunes then click Preferences.
After that, select the General tab.
Next, search for "List view checkboxes" and select it
Click on the "OK" button.
Lastly, check on your Library, then select Songs. See to it that every song has a check beside it. If there is still no check, tick on the box next to the song.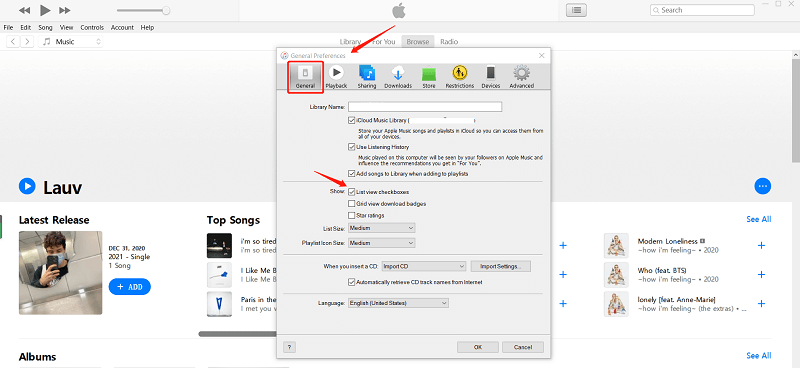 Part 2. How Do I Fix the Grey Dotted Circle in iTunes?
After knowing the possible reason why iTunes Song Greyed Out, let us now fixed this issue. Listed below are the possible solution when you encounter such a problem, let's discuss and try each way one by one.
Solution 1. Check your iTunes Settings
There is an option in iTunes settings that can affect why your iTunes song greyed out. So, one of the solutions is to check your settings. Here are the following steps how to do so:
Launch your iTunes library, next select the song that greyed out, and right-clicks that particular song.
After that, select the option for "Check Selection" option, and then after that chances are you will most likely able to play the song.
Solution 2. Download again the songs in iTunes that were greyed out
If the first fix didn't work, another solution that you can do is to download again the songs that experiencing greyed out so that you can listen to them again. But first, you have to delete the first song before you re-download it again. Here are the steps that you can follow:
Launch your iTunes and then go to the iTunes store.
Next, select your account and then, search the purchased option. You will see every song that you bought here.
Lastly, choose the song that has greyed out the problem on your iTunes and re-download it again.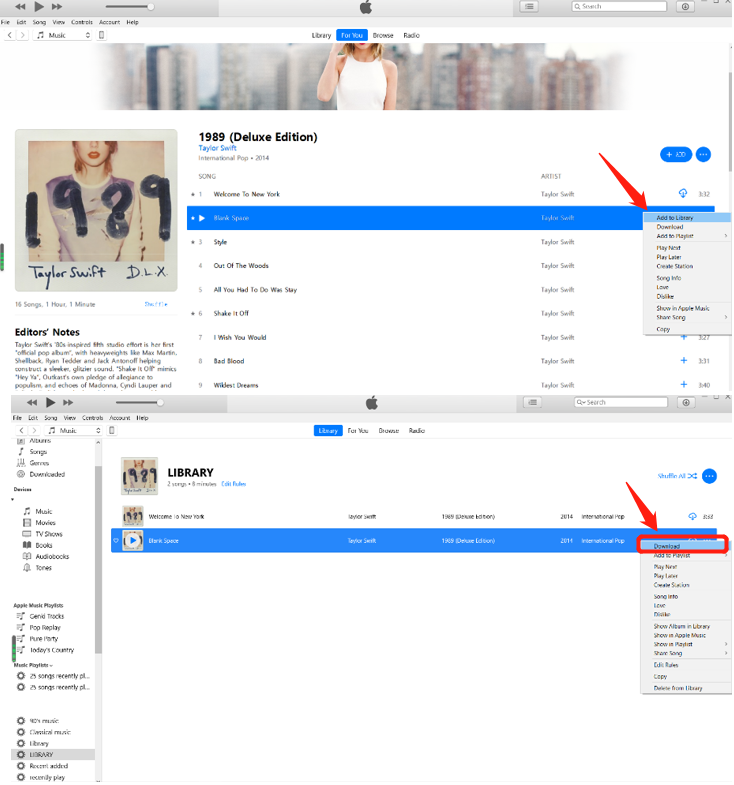 Solution 3. Try to sync again your Greyed-Out Songs
Like I mentioned earlier, your deleted songs before if not re-synced will turned greyed-out if you play it in your iTunes, so it is better once you deleted some songs just re-synced it again to prevent this issue.
First, you have to delete all the songs from iTunes that greyed out.
Then, refresh your iTunes library and also your playlists.
Finally, with the use of digital cable, simply connect your iDevice such as iPhone or iPad to the computer and re-sync your iTunes to your iDevice.
Solution 4. Re-authorize Your Computer
If the above fix didn't solve your problem, then you can try to de-authorize then re-authorized your computer again. Here are the steps that you can follow for you re-authorize your computer:
Launch your iTunes Library on your computer and then select the "Store" tab that is on the menu bar.
There is an option from the drop-down menu to "Deauthorize This Computer", select it, and then also log out of your account in iTunes.
Finally, restart your computer and then launch your iTunes library again, go choose the "Store" tab and this time, click the "Authorize This Computer" option.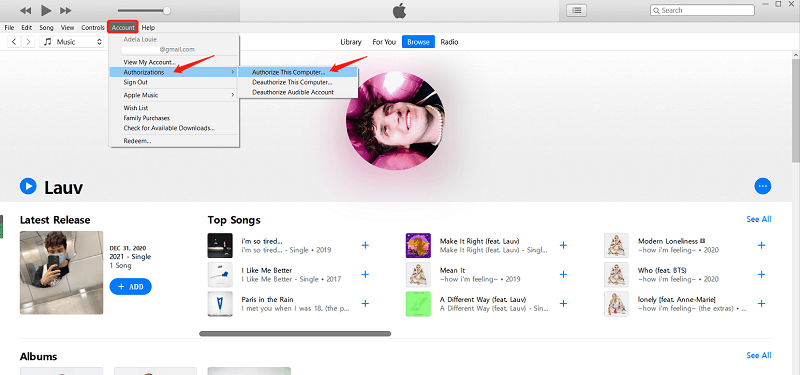 Solution 5. Fix your iTunes Song Greyed Out on your iDevice
If the greyed-out songs are from your device, the first thing you can do is delete those songs and try to re-sync them on your iTunes. Refer to the following steps below:
On the Settings app of your iPhone, locate "General" settings. And then go to "Storage & iCloud Usage" or "Storage".
Here, choose Manage Storage and then, select "Music". After that, select the "Edit" option.
Next, by clicking the "Red" icon you can delete the song.
Finally, with the use of digital cable, just connect again your iDevice to the computer and re-sync your iTunes to your iDevice.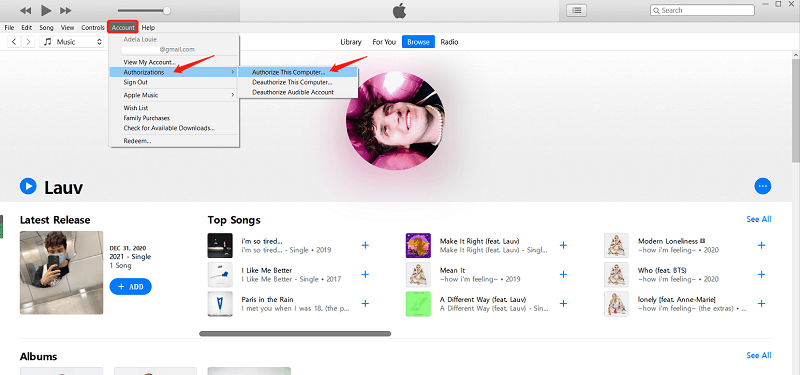 Solution 6. Try to use AnyFix when you experience iTunes song greyed out.
One of the solutions, if the above-mentioned methods failed to fix the problem, is by using a third-party program that can troubleshoot the problem and this is AnyFix. I provided the steps that you can follow below.
1.Download and install AnyFix on your PC, launch it then select the iTunes Repair.
Like we said earlier, the greyed out problem could be related to iTunes sync so in this case, we can select iTunes Sync/CDB Errors and then click on the Fix Now to proceed.
Next, Connect your device such as the iPhone to your computer
Once connected, it will start the repairing process. Wait until a Repair Completed page showed up.
Solution 7. Using AMusicSoft Apple Music Converter to resolve the greyed-out problem
The final solution that I recommend you is to download AMusicSoft Apple Music Converter. This software allows you to download any songs from your iTunes and also from Apple Music. Once you downloaded the songs you will no longer have to worry about the greyed-out issue that you are experiencing.
Plus, it will be easier for you to listen to it because there is no such restriction, you can even transfer the songs to none Apple devices. Aside from that, you can choose songs in any format that is compatible with your device.
If you are thinking about the sound quality, don't worry because one of its features is that it maintains the 100% quality of the song as if there was nothing happened. So, if you want to try out this amazing tool, it is available for download on its official website. You will know more about it if you visited their page.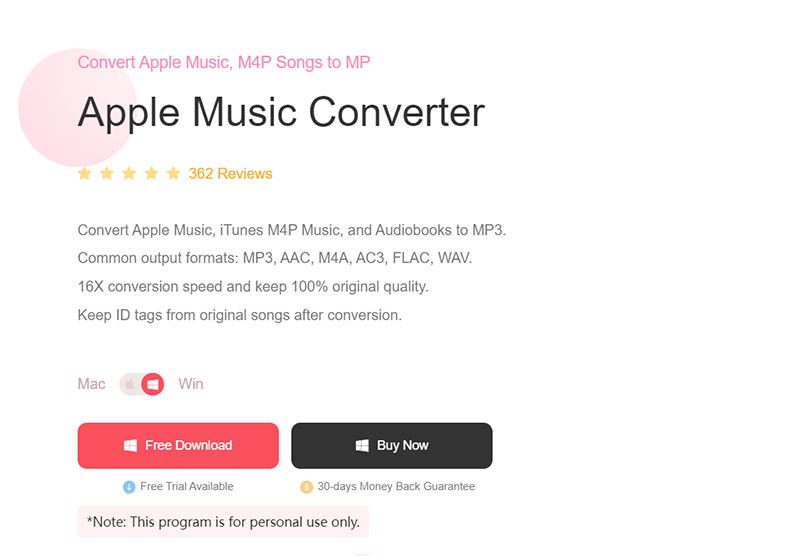 Part 3. Now You Should Get Your Greyed Out Songs Back!
After applying the above solutions, most probably you will able to get your greyed-out songs back. You will now get the chance to listen to your iTunes playlists freely and without worrying. I hope this post helps you solve your problem and gained information about it.
Robert Fabry
Apple Music, Spotify, Amazon Music senior users. Share various tips and solutions.
Last updated: April 14, 2021