Spotify is one of the music streaming services that are available now in the market that offers its users a wide collection of songs from different artists all over the world. Because of its huge catalog, some might find it inconvenient or tiresome to search again for the tracks that they already stored on their desktops or other mobile devices one by one.
Luckily Spotify also has this feature that allows its users to use the app in playing the songs on their local files given that the tracks are supported by Spotify. How to add local files to Spotify? Rest your minds because this article will guide you through it.
We will also discuss here the reasons why you can't just play local files on Spotify, some of the possible fix that could help you resolve if you encounter problems, and also the method that can help you play your local files to your Spotify. So, without further ado, Let's keep the ball rolling!
Contents Guide Part 1. Why Can't I Play Local Files on Spotify?Part 2. How to Add Local Files to Spotify and Sync to Mobile?Part 3. How to Offline Sync Local Files to Spotify from Computer?Part 4. Conclusion
Part 1. Why Can't I Play Local Files on Spotify?
Even though Spotify can play songs from your local files, there are times that your songs won't be played. Here are some of the few reasons that I found out why you can't play your local files on Spotify. First, perhaps the firewall settings on your Mac device or Windows prevent Spotify from playing your local files where they are stored, make sure that both of your desktop as well as your phone or mobile device is connected to the same WiFi connection.
Second, the format of your local files is not supported by Spotify, same with other media players Spotify has also restrictions when it comes to formats and lastly, the songs that you are trying to play are protected or have DRM encryption.
How to Fix Spotify Not Playing Local Files?
I listed here some of the things to consider and also possible fix if ever you deal with Spotify not playing your local files.
You have to check if the account that you are using or that is currently log-in on your mobile and desktop is the same account.
You also have to check if the devices that you are using are both connected to a similar WiFi connection or network.
See to it that your Spotify app version is updated on both of your devices.
You also have to check if the firmware of your devices is updated.
If you discovered that some of your local files are not showing in Spotify and you want to know what are these songs. You can identify them by going to your Settings, then click Display Options and then Show unavailable songs in the playlist. By doing this, you can see what local songs you need to upload again on your Spotify.
Try to delete the cache of your Spotify app especially if you have been streaming for so long because these might cause your phone to slow down and also the reason why your Spotify app can't play the songs on your local files. For you to clear your streaming offline cache, just go to Settings and then Storage and click Delete Cache. After that, try to download again the playlist where your local files are saved, this might help Spotify play your local files.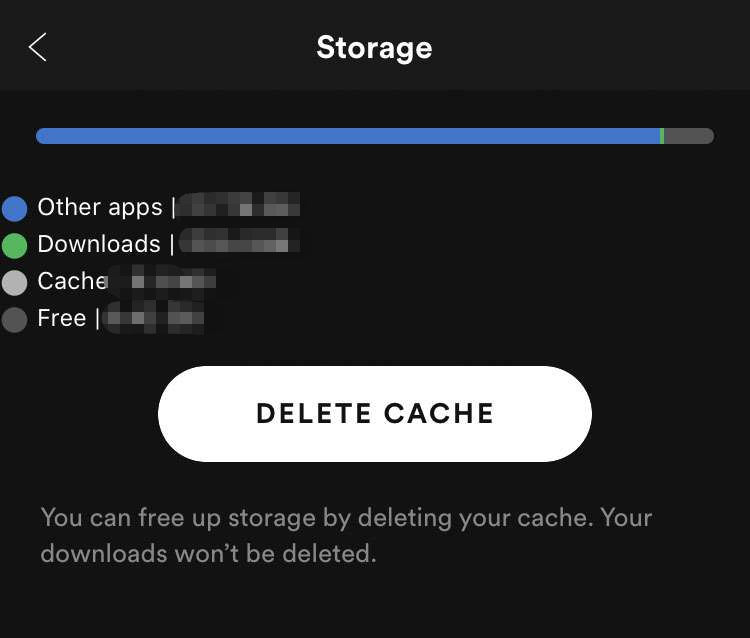 What Type of File Does Spotify Use?
Most of us know that Spotify uses the format that is in Ogg Vorbis as their streaming format but aside from this Spotify also supports other formats such as mp3, mp4, and .m4p files. You also have to keep in mind that Spotify is also particular with DRM restrictions same with other music streaming services like Apple Music, so even if your song formats are supported but it is restricted, Spotify still won't play these tracks.
Part 2. How to Add Local Files to Spotify and Sync to Mobile?
For you to add local files to Spotify and sync it on your mobile, you have to do some changes or modifications to the settings of your desktop and mobile devices so that you can make your local files accessible whenever and wherever you can. In this section I'll guide you on how to Add Local Files to Spotify and sync to mobile, just refer to the following steps below:
1. Add Local Music on your Desktop
First things first, see to it that all the songs that you want to include on your Spotify are properly synced on your desktop. Make sure too that the songs can be shared between devices and that you own the DRM rights because this restriction can prevent your songs from playing on the Spotify app.
For Mac users, you still have to make your local files available on your iTunes, Downloads, or My Music for you to add it on Spotify, then go to Preference to browse for Local files and click Add Source afterward. Unlike if you are a Windows user, Spotify will automatically do this for you.
2. Create your New Playlist
Next, you have to create a new playlist once you have done adding music to your desktop's library. You can sync the music from your Local Files tab so you can stream them later on.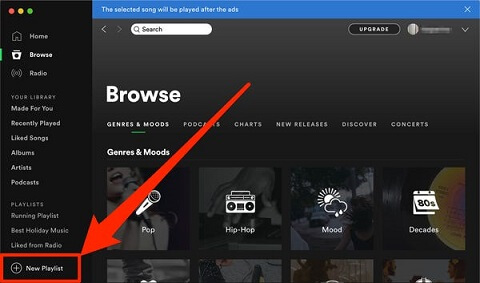 3. Sync for you to Play Offline
After linking your local files to the playlist that you have created, you can now switch the "Play Offline" toggle that is on the upper right corner of your screen. You can do this either with the use of your phone or desktop client. But before toggling make sure that your device and also your desktop are connected with the same WiFi network.
After following the steps above you can finally access your local files to any device that is linked to your account and you can fully enjoy listening to them on your Spotify.
Part 3. How to Offline Sync Local Files to Spotify from Computer?
There is another method that you can use for you to offline sync local files to Spotify from the computer, this is by using a tool which is the AMusicSoft Spotify Music Converter. Like we had discussed in the first section, it could be that the formats of your local files are incompatible with Spotify or it could be restricted that's why you are difficulty playing it on your app. This converter has this feature that can remove the DRM restriction as well as convert it to formats that are supported by Spotify such as mp3, .mp4, and .m4p files which can help you make your local files from your computer be accessible on your Spotify.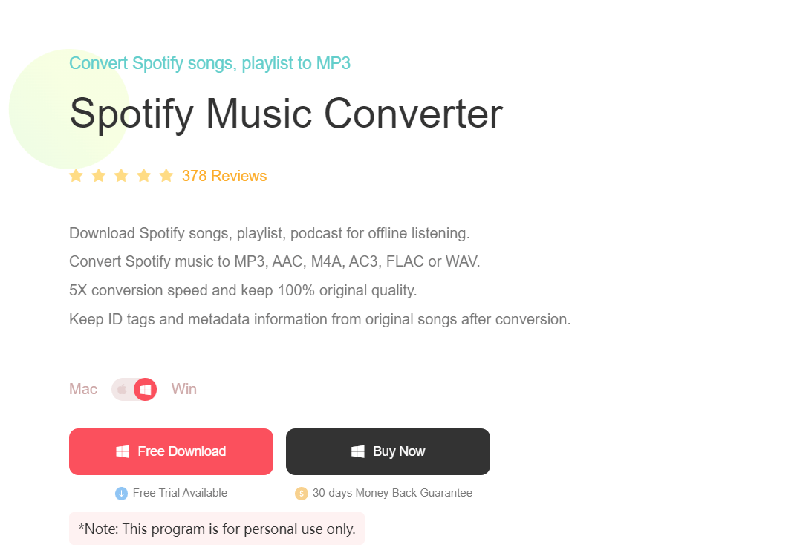 So, are you excited How to Add Local Files to Spotify from your computer for offline sync? Here, you will learn how to use AMusicSoft Spotify Music Converter and how your converted songs can be used offline. But before anything else, you have to install this professional tool first, you can download its installer by visiting their official website which is available for Windows and Mac.
Step 1: Launch AMusicSoft Spotify Music Converter and browse for Spotify tracks
Once you installed the software, launch it and Spotify. It will automatically scan for the songs that are available in your music library. You can select the songs either by dragging or dropping them on the program's interface.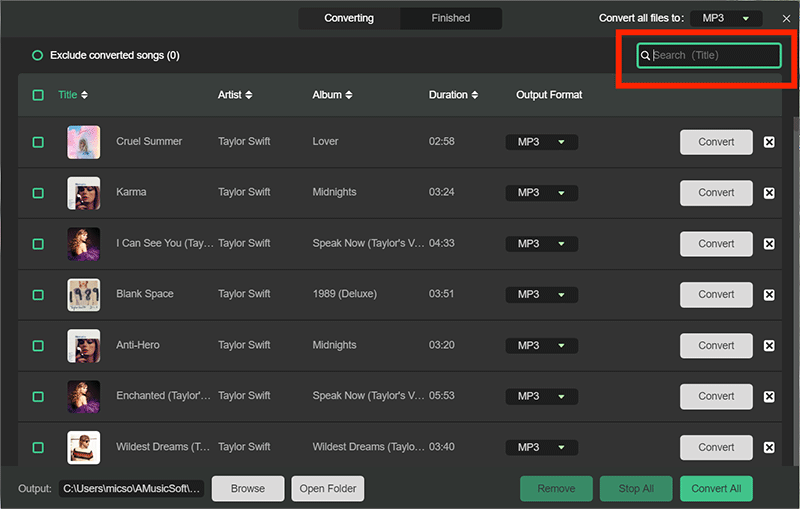 Step 2: Select the output parameters
Once done selecting the songs, you will have the option to change the output format as well as its destination folder where you want the songs tong to be saved.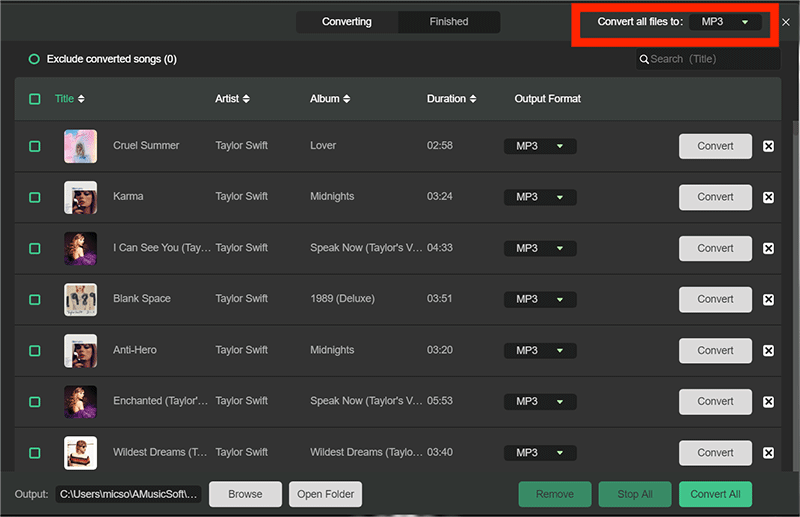 Step 3: Start the conversion process by clicking the "Convert" button
When everything is all set, you can start the process of conversion by clicking the "Convert" button. The length of the conversion will depend on the number of songs that you converted.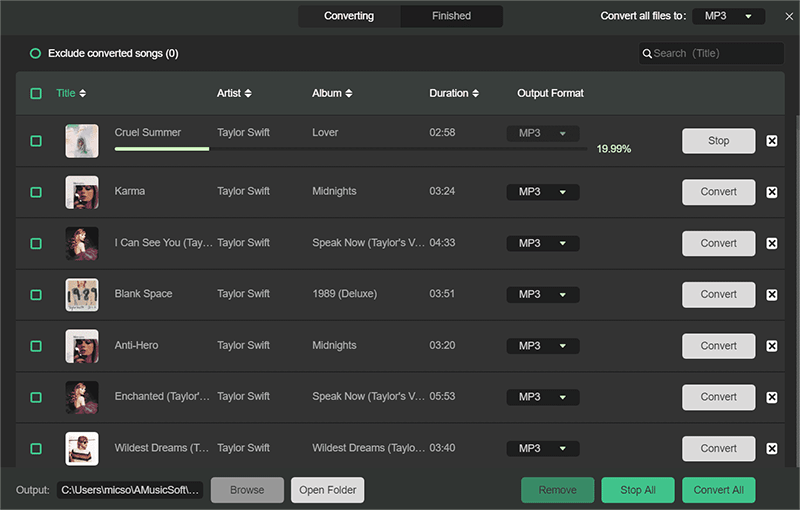 Step 4: Enjoy listening to Spotify Songs together with your Local Songs
Once you have finished downloading your Spotify songs on your desktop, you will now able to play them on your Spotify media player along with your local files even if you are offline.
Part 4. Conclusion
Spotify is not just only a music streaming service but also serves as a medial player that can play your local files. After reading this post, I hope you gained insight on How to Add Local Files to Spotify as well as how to troubleshoot if ever your Spotify won't play your stored files on your desktop.
You also learned how to download and play Spotify songs even offline or without a premium subscription with the use of a special tool which is the AMusicSoft Spotify Music Converter. I'm looking forward that you will able to enjoy and maximize the use of your local files as well as your Spotify when it comes to music.
Robert Fabry
Apple Music, Spotify, Amazon Music senior users. Share various tips and solutions.
Last updated: March 11, 2021