Sharing all those happenings in our lives is a great thing to do on social media. Do you agree? With numerous platforms like Facebook, Twitter, and of course Instagram, you can stay connected with anyone and share anything you want. Specific on Instagram, which would be the main topic of the discussion in this article, have you ever tried using Instagram stories before? Have you ever thought about how to add music to Instagram story?
If you keep on seeing your friends sharing some Instagram stories with cool music in them, and you do not know how that can be done, there is no need to ask them! We have two easy procedures that you can follow here.
Keep on sharing momentous events on your Instagram account and add some spice by using cool sounds either by utilizing the feature the app, Instagram has, or use your Spotify favorites!
Each procedure will be further discussed in the second and third part of this article. We will first begin with some reasons why there are some errors when you add music to Instagram story. It happens before we delve into the mentioned procedures. If you wish to skip the first part, you are free to do so.
Let us begin!
Contents Guide Part 1. Why Can't I Add Music to Instagram Story?Part 2. Add Music to Instagram Story via InstagramPart 3. How to Add Music to Instagram Story without a Sticker?Part 4. Conclusion
Part 1. Why Can't I Add Music to Instagram Story?
Nowadays, people tend to share everything on social media. And, there are only a few people who are not using such applications like Instagram. Well, I bet you are an avid user that is why you are here reading this post!
Instagram is actually an application that is owned by Facebook. Both are applications wherein you can share or upload photos and videos you like as well as view the same content from friends and people you are following. There are several things you can do particularly on Instagram. The app was actually popularized in the year 2010 and has gained so much appreciation from users.
It was recorded that within just two months, there are already a million users who registered and created an account via the app. Research is showing that as of today, there are more than a billion active Instagram users all around the globe.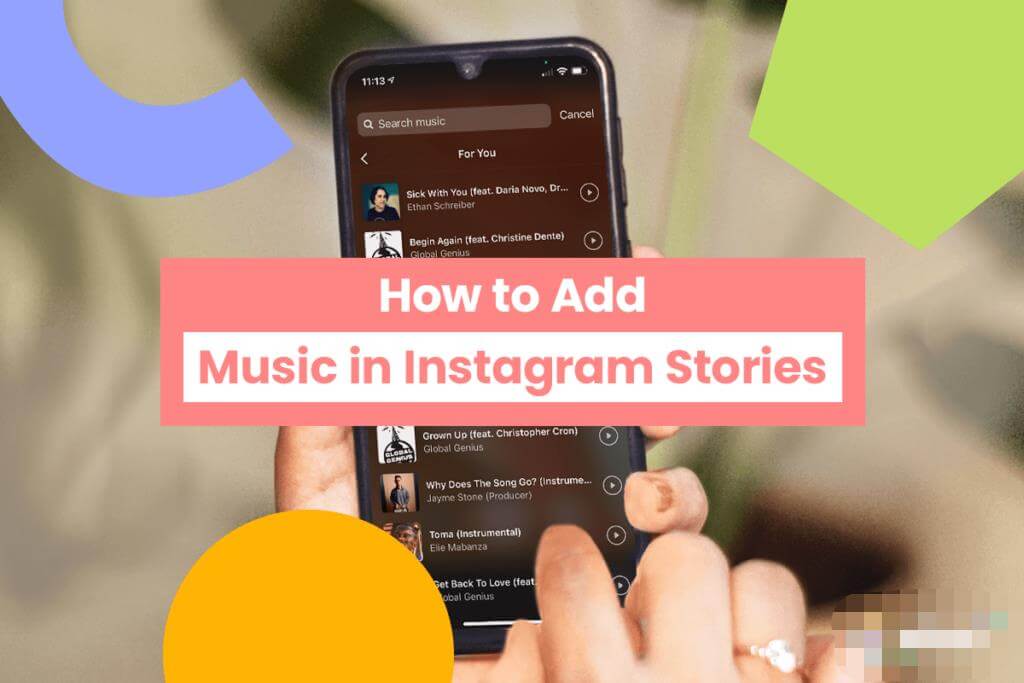 Actually, Instagram stories, one of the features of the application was launch last 2016. This has almost the same capabilities as Snapchat wherein you can share photos or videos that will last within a day or 24 hours. And, you can have your Instagram stories presented in a lot of ways – with filters, collages, stickers, music, and more! If you kept on wondering why your friends can add music to Instagram story and you also tried the same, but it is not working, then there could be a bunch of reasons why and here are those.
One reason why you can't add a chosen music on your Instagram story is that you are staying in a place or in a country wherein the feature is not available. Actually, music has been enabled in numerous countries (over 90). However, because the app is strictly complying with copyright law, there are instances that you will be noticing that the feature is not available in some countries.
Another possible is reason is that your application could be out of date. There might be a need for you to update your app. If you are using an iOS device, simply head to the App Store and check if there is an update available. Just tick the "Update" button and wait until the installation has been completed. Do this on Google Play Store if you are using an Android gadget.
Maybe, you are trying to share content that is branded. Because of the strict compliance with copyright laws and even policies regarding advertising, you might experience difficulties in using emojis and stickers.
Though you keep on experiencing some issues that add music to Instagram story, you should not be irritated or disappointed. You just have to follow any of the two methods to be discussed here. We will begin with the first one in the second part of this post.
Part 2. Add Music to Instagram Story via Instagram
You can try checking out if adding music using the app itself will work for you. This is only easy to do (much less effort) and can make your Instagram stories more appealing to your followers.
Make sure to check out and follow these steps.
Step #1. Check If There Are Updates Available
As mentioned, one possible reason why you can't add music to Instagram story is that you are using an old version of the application. Try to check if there are updates ready and have those installed over WiFi.
Step #2. Now, Create An Instagram Story
Open your application and try making an Instagram story. Do this by heading to your profile and clicking the "+" button. To easily do this, you can just swipe right, and you can immediately create an Instagram story. After adding or taking an image or video, you will see some icons at the top. Choose the icon for stickers. There would be a lot of options that will be displayed on the screen. Choose the sticker corresponding to "Music".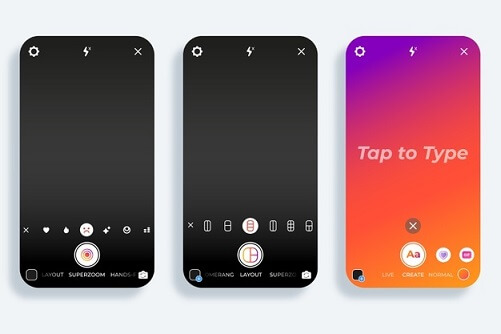 Step #3. Look For The Music To Use
After clicking the "Music" sticker, there would be songs displayed on the screen (showing you Instagram's music library). There are thousands to choose from. There are specifically three selections – Genres, Moods, and Popular. You can filter the tracks and choose the most appropriate for your story. If you have a song in mind, you can type the title on the search bar to see if it is available to use.
Step #4. Do The Preview
You can also preview if the song chosen is fitted to your story. To do this, just click the "Play" button alongside the song. Once you decided on which song or part of the song to use, simply hold and drag the selection box to take that specific part you want to use.
Step #5. Specify The Length Of Music
You have the ability to define how long you want the music to play. If you are to use a plain image, that can last for a maximum of 15 seconds. If you wish to change this, click the button showing "15" and you will see some selections. If you are to use videos, the length of the song will depend on the length of your video.
Finally, after doing the above steps, you can go ahead and publish your Instagram story!
But what if you did everything already but still can't have any song incorporated on your Instagram story, what else can you do? Learn the second method in the next part of this post.
Part 3. How to Add Music to Instagram Story without a Sticker?
If you cannot find the "Music" sticker on your Instagram application and you can't follow the first procedure discussed, you still have an option left. And, that is to use a third-party application to convert and download your favorite Spotify songs.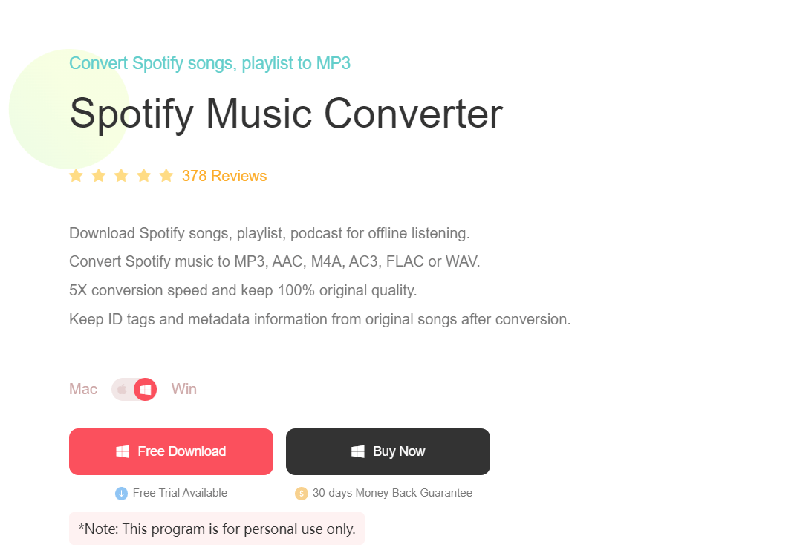 We have here the AMusicSoft Spotify Music Converter. It is a great Spotify converter that lets you transform any Spotify song or playlist into another format supported. This also has a fast speed. Thus, promoting efficiency to its users. Another good thing is that it can remove even the DRM encryption the songs have while keeping all the original date (metadata & ID3 tags). This is so easy to use and has an interface that can easily be understood even by beginners. To use this, there are only three things to do.
Install the app, launch, and import the Spotify songs to download.
Define an output format from the list of supported formats and the output folder.
Wait until the conversion is completed.
If the above overview seemed to be difficult for you, you can check out some helpful details here as well.
Step #1. Install The App, Launch, And Import The Spotify Songs To Download
Of course, you need the AMusicSoft Spotify Music Converter to be installed on your PC. Have this installed under a stable WiFi connection and launch once done. On the main page, simply add music to Instagram story.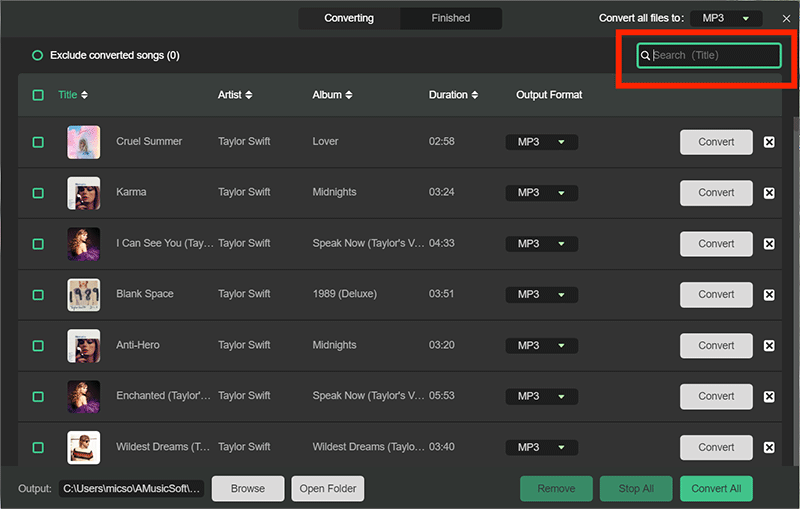 Step #2. Define An Output Format From The List Of Supported Formats And The Output Folder
From the supported output formats, choose a format that is supported by the device wherein you are accessing your Instagram account. Also, make sure to define an output folder to easily access the converted songs afterward.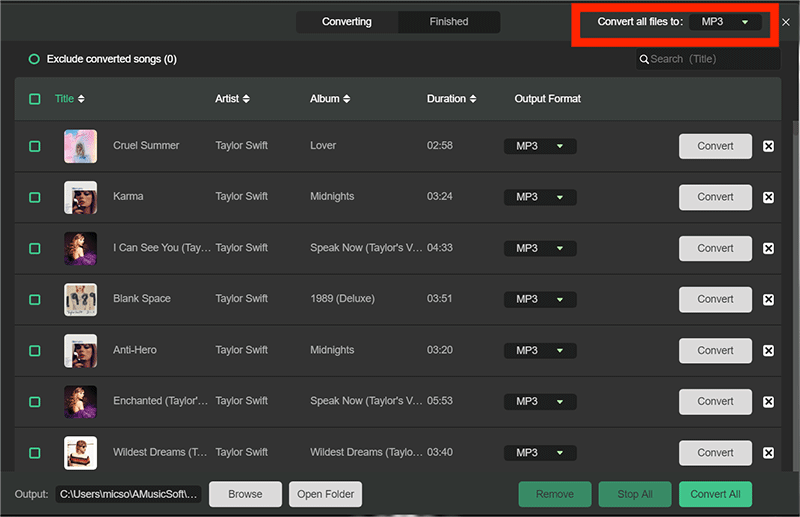 Step #3. Wait Until The Conversion Is Completed
You need to click the "Convert" button and wait until the process of conversion is completed. The DRM protection of the Spotify songs will also be removed.
You can have the converted song trimmed and edited on another app and merged with a video or an image, and once done, just simply save it and post it as an Instagram story!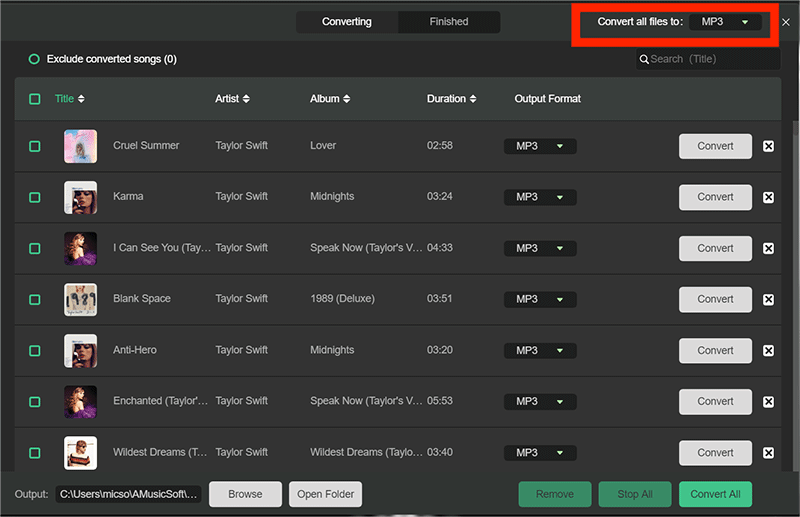 Part 4. Conclusion
See? It is so simple to spice up your Instagram story! Adding a chosen music would make it better and much appealing to your followers. If you do not know how that can be done, we are so glad to share with you the above easy procedures. If you still find it difficult, and you would like to ask some questions for clarifications, feel free to post some comments below!