Spotify is a music streaming platform but did you know you can listen to Spotify offline. Yes, you can enjoy over 50 million songs on Spotify offline. Spotify offline came into existence when the public complained of the expensive internet connection. You only need to have the Spotify premium account and download music files to the library.
A big problem arises when it comes to how to listen to Spotify songs offline. And this article will solve the problem today. There is the direct method in part one of the premium account. Read to get all necessary conditions you must achieve to listen to Spotify songs offline with premium. The second part is an indirect method.
Contents Guide Part 1. How to Enjoy Spotify Music Offline with Premium?Part 2. How to Enjoy Spotify Music Offline Without Premium?Part 3. Conclusion
Part 1. How to Enjoy Spotify Music Offline with Premium?
Yes, it is possible to listen to Spotify offline with a premium account. Simply upgrade to a premium account and enjoy listening to Spotify offline. You must remember to turn on the offline mode button, or else it will not work. You have to download Spotify music and save it in the music library, where you will play it offline.
Note that you can only play the downloaded music on the Spotify application because of the DRM protection. All downloaded files are saved as cache files and not local music files. You will not access the downloaded music if you do not have an active subscription. So always ensure you renew your Spotify premium subscription.
Also, Spotify premium allows you to download up to ten thousand songs on five different devices. And you require an internet connection to download the music for offline listening. However, you cannot download albums and podcasts on the desktop application. The last condition is that you must go online at least once a month to keep your downloaded files.
Below is how to listen to Spotify offline with Premium using desktop app
Create playlists and go to the playlist, podcast, or album you want to download.
Click on the down-arrow to initiate the download process.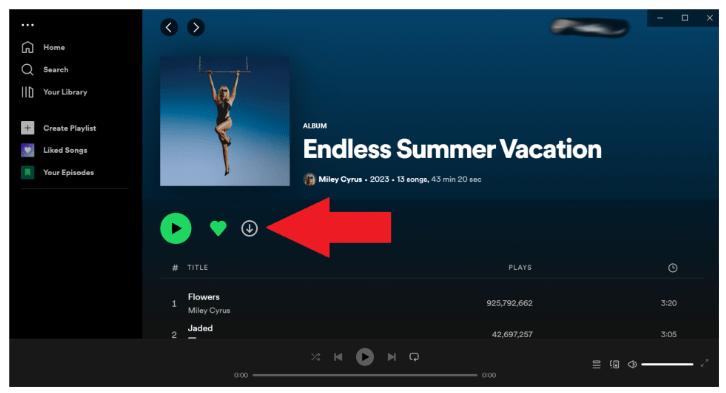 Switch on the offline mode in the library and start enjoying Spotify music offline.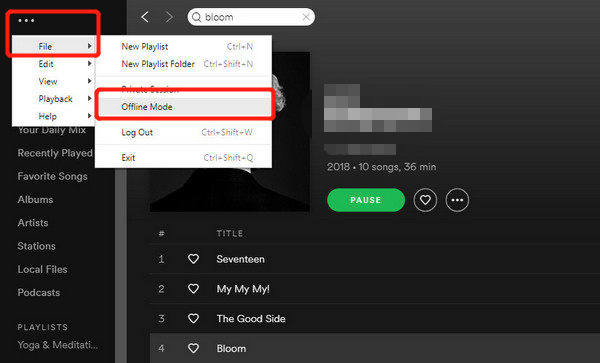 How to turn on offline mode on Android and iOS and enjoy music offline? Follow the steps below.
Open the Spotify mobile app and download songs in your playlists.
Go to Settings by pressing the gear-shaped button in the upper-right corner of the Home screen.
Scroll down to the section marked Playback.
Press Offline mode to turn on offline mode.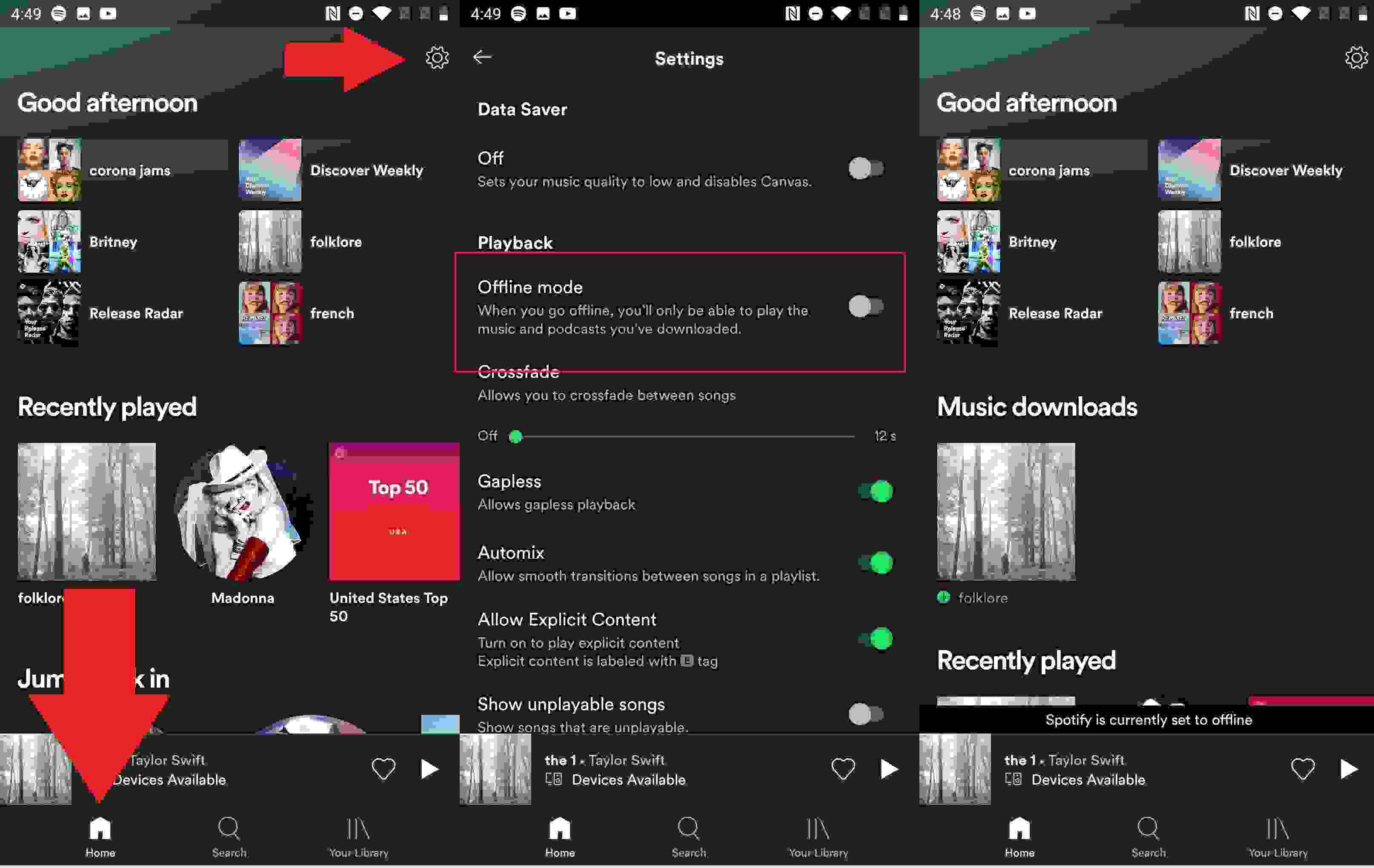 Part 2. How to Enjoy Spotify Music Offline Without Premium?
From part one above, listening to Spotify offline with premium has several limitations. For example, a maximum of ten thousand songs, and you must keep the premium account active. But you can avoid all these problems with AMusicSoft Spotify Music Converter. This is a professional application that will enable you to listen to Spotify offline.
This software downloads Spotify music to your computer, unlike the premium account that saves it as cache. This means you will not lose your music even if you uninstall the Spotify application. And the music files on your computer are DRM-free because this program removed the protection. You can easily share such music files or backup on external storage devices.
This program is also a converter, and it converts the OGG files on Spotify to formats like MP3, WAV, FLAC, and AC3. The conversion and downloading processes look complex on paper, but the high speeds of 5x will make everything simple. These are the highest speeds that also produce high-quality output files.
How will I identify the output files? This software makes it very easy to recognize end products because it keeps the ID3 tags and all other metadata information. It is also convenient software because it is compatible with windows and mac computers. It is also a small software hence does not occupy a lot of space on your computer.
Beginners will have an easy time using this software because it is user-friendly. All necessary buttons are found on the same window, and you only need to drag & drop to import music files. Do you need a good output management system? Then use this software. Consider using the following steps to listen to Spotify offline without premium.
Step #1. Install the AMusicSoft application on your computer and open it. Make sure you also launch the Spotify application.
Step #2. Import music files you want to download using the drag & drop technique.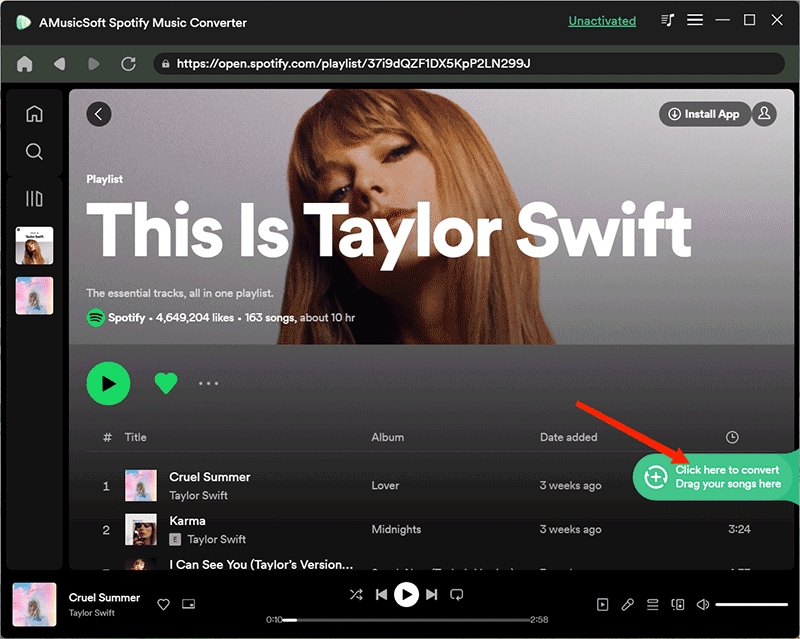 Step #3. Navigate to the "Output" icon and select the output format you desire. On the other hand, choose the output folder for your end files.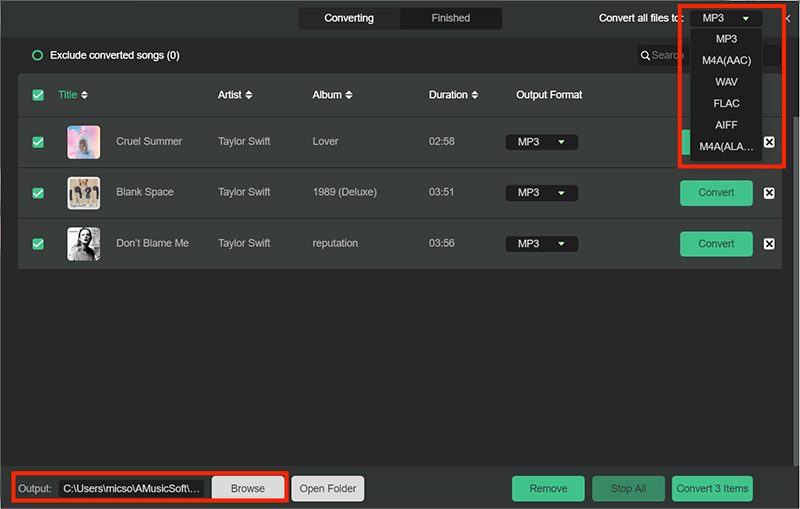 Step #4. Identify the convert button and click on it to start the whole process.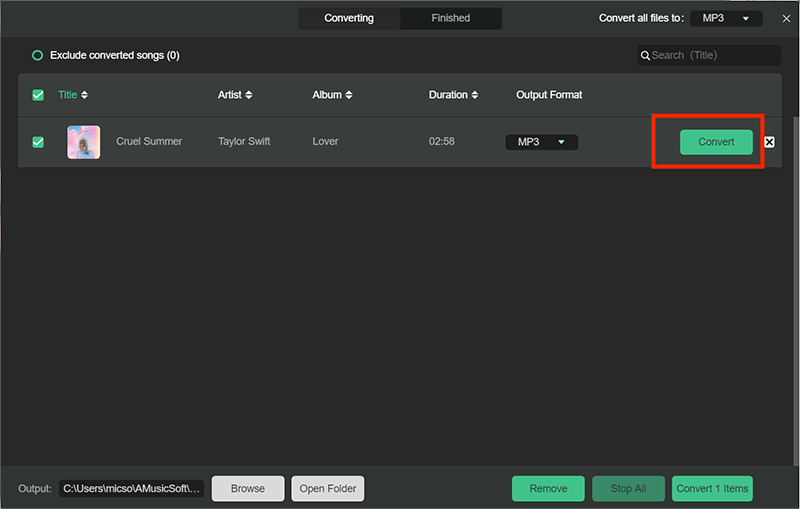 Part 3. Conclusion
With Spotify premium, you get a chance to listen to Spotify offline. Just upgrade to premium, then download playlists, albums, and podcasts. Remember, you cannot download individual songs for offline listening. And you need an active account to access the downloaded music files. Essential of all is to at least go online once a month to keep the downloads active.
AMusicSoft Spotify Music Converter is the final solution. This tertiary software can save Spotify music on your machine in any format. It is a purchasable software that has three months of a free trial. The software ensures you get high-quality files within a few seconds. In conclusion, do not use this software for commercial purposes.
Robert Fabry
Apple Music, Spotify, Amazon Music senior users. Share various tips and solutions.
Last updated: July 27, 2023