One usual question from the Spotify users is about the ways to keep Spotify music after unsubscription. For many, it could be confusing and difficult as there are some sites that are not that reliable to use or utilize. This is why having and knowing those guides from trusted sources is as well a must.
It is true that the Spotify application can offer all the amazing benefits you might want to have in a music streaming platform once you subscribed and get a premium account. You can get to download those songs and playlists you want and even have those played offline anytime and anywhere. (If you want to learn how to copy your Spotify tracks to MP3 and play them offline. We can give you an easy guide to do it.)
But of course, this would all be experienced once you agreed to pay the monthly fee (depending on your chosen plan). Now, what if suddenly you decided to unsubscribe? What about those songs you previously saved?
Fortunately, there is a way out! You can still keep Spotify music after unsubscription. And, that is the main agenda in this post. So, if you are interested and one of those who kept on asking the same questions as previously mentioned, then rest assured you will find all the answers here.
Contents Guide Part 1. What Happens to Downloaded Songs When I Cancel Spotify Premium?Part 2. Can You Keep Spotify Music After Unsubscription?Part 3. To Summarize
Part 1. What Happens to Downloaded Songs When I Cancel Spotify Premium?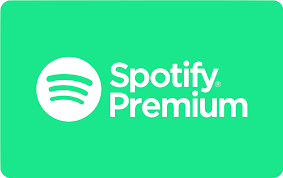 If you have been a fan or an avid user of the Spotify application, you are surely well aware of one of the best advantages that you can get from being a Premium Spotify account owner. And, that is to be able to do the downloading of the Spotify songs, albums, or playlists you want. What is even better is that those do not actually take storage space on your device making you still save some space even if you want to keep lots of Spotify tracks for offline streaming mode. Apart from that, the premium account can give way more benefits to the listener.
Now, what comes next after unsubscribing from your current Spotify plan? Can you keep Spotify music after unsubscription? Of course, there would be drawbacks. And, as a user, you should know all those important points. In case you are not sure about those, we will be giving you the information that you should know by now.
Of course, it is a given already that once you cancel your subscription, you won't be able to experience all the advanced features of the premium account.
After quitting from the premium account and being a free Spotify user again, you can still enjoy the skipping of songs. However, there is a defined limitation – a certain number per hour. Well, of course, if you do not like the track being played, the first thing to do is to skip and move forward. For premium users, unlimited capability can be enjoyed but for the free ones, you are subjected to just listen to the song while waiting for your favorites (once the defined number of skips has been used).
All those songs you saved while using your premium account will be gone! Well, you can still listen to those Spotify favorites, but you can only access them if you are online (either by connecting to your WiFi or utilizing your cellular data).
Expect that the music quality will be downgraded. On your personal computer, the bitrate will be reduced from 320 kbps to 160 kbps.
And, you will be able to hear repetitive and irritating ads again!
Now, in order to not experience all those above drawbacks, you should know that there is an option to still keep Spotify music after unsubscription!
Learn about that method in the succeeding paragraphs under the second part of this article.
Part 2. Can You Keep Spotify Music After Unsubscription?
Now, getting back to this question – "Is there a way I can keep Spotify music after unsubscription?", is there a way out?
Of course, there is! And, one good tool to help you is this AMusicSoft Spotify Music Converter. After keying in these keywords – "how to listen to Spotify music after unsubscription?", "how to avoid the disappearance of the downloaded Spotify tracks after unsubscribing?", "how to download Spotify songs and keep those without paying the monthly fee?", and a lot more on your web browser, several recommendations on what to use will be displayed on the screen.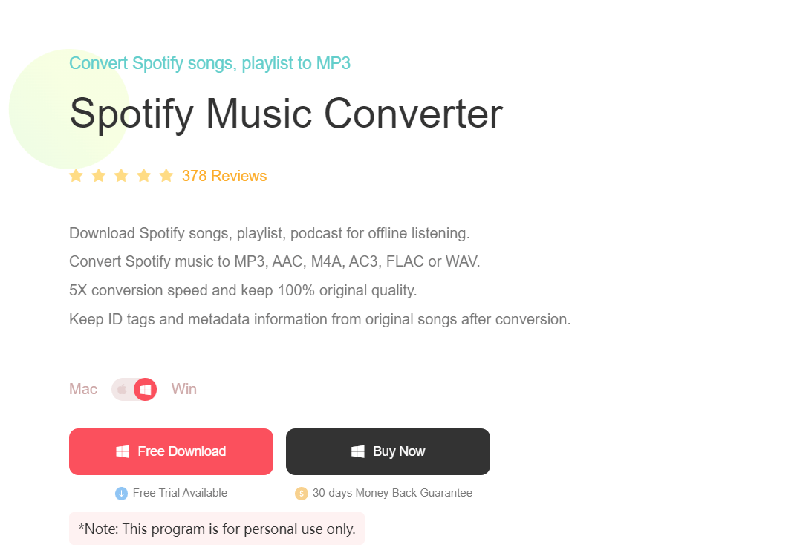 But how can you be so sure that your first choice is the best tool to use in this case? Especially if you are a first-timer, deciding which to select from the list on the screen would be confusing, do you agree? We will help to remove that confusion, by simply looking for this AMusicSoft Spotify Music Converter, you would surely be on the safe side! Why?
AMusicSoft Spotify Music Converter is a good converter since it can give the users several benefits. We all know that the Spotify tracks are protected by DRM and the mentioned tool can help remove that allows you to download all chosen tracks and even playlists for offline streaming.
Moreover, it can do the conversion of Spotify songs as it supports six usual file formats – WAV, AC3, AAC, FLAC, MP3, and M4A. If you are worried when it comes to the outputs' quality, do not think that much! AMusicSoft Spotify Music Converter will surely give almost the same quality as the original. There is no need to check the metadata and ID3 tags of the tracks since those will be maintained even after the conversion process. This seems to be good, right? Now, what if you want to use this app? How will you do the conversion and downloading of the Spotify songs via this?
Check the requirements for installation and install the app on your PC.
Launch and import every Spotify song you wish to convert (to supported format) and download.
Wait for a few minutes until the conversion is completed.
If you think the above overview will work for you already, then there is no need to proceed to the next texts. But, if you wish to know more details corresponding to each step mentioned, we recommend continuing reading then.
Step #1. Check The Requirements for Installation and Install The App On Your PC
By visiting AMusicSoft Spotify Music Converter's main site, you will be able to get a hold of the list of those things that are required prior to the installation of this software application on your PC. It works well on Windows and Mac computers so you should not have any issues with the installation process. Once you completed all those things, you would be able to proceed and see the app ready on your PC. Tick the app's icon to start.
Step #2. Launch and Import Every Spotify Song You Wish to Convert (To Supported Format) And Download
After opening the app, you will be arriving at the main page wherein you will see the option to add the Spotify files. Alternatively, you can just simply drag the files and drop those onto the main screen. Note that you can process Spotify albums and playlists if you want to.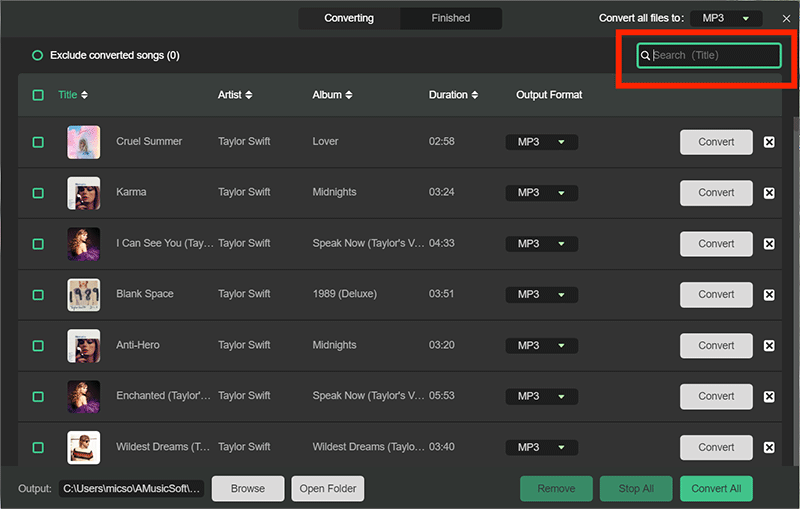 Once the uploading process is done, you can now select a format you desire from the list available. Choosing a popular and playable format like MP3 would be a good option. Make sure to define an output folder as well. After the conversion process, this will allow you to access all the transformed files.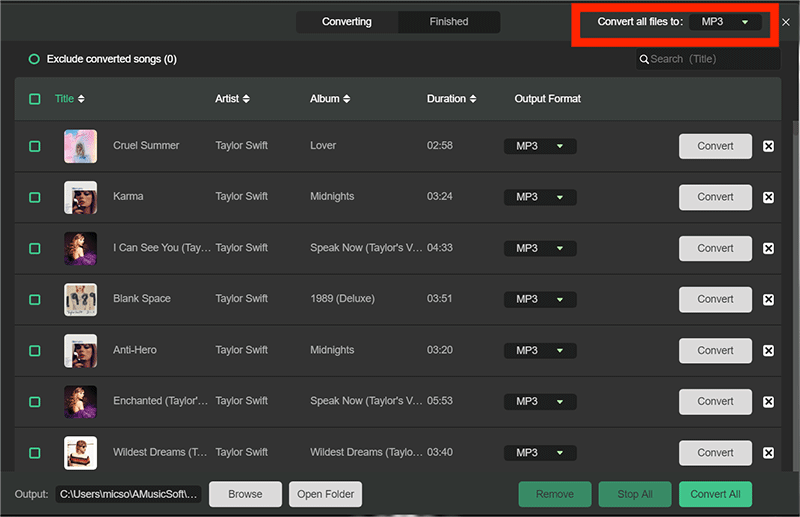 Step #3. Wait for A Few Minutes Until the Conversion Is Completed
After tapping the "Convert" button that you will immediately see on the screen, wait for a few minutes until the transformation of the Spotify songs from their original format to another chosen format is completed. This should only be fast because the app can do the conversion five times faster than usual. Simultaneously, the DRM protection will also be removed. Thus, the converted files can now be shared with anyone and saved on your PC forever for free!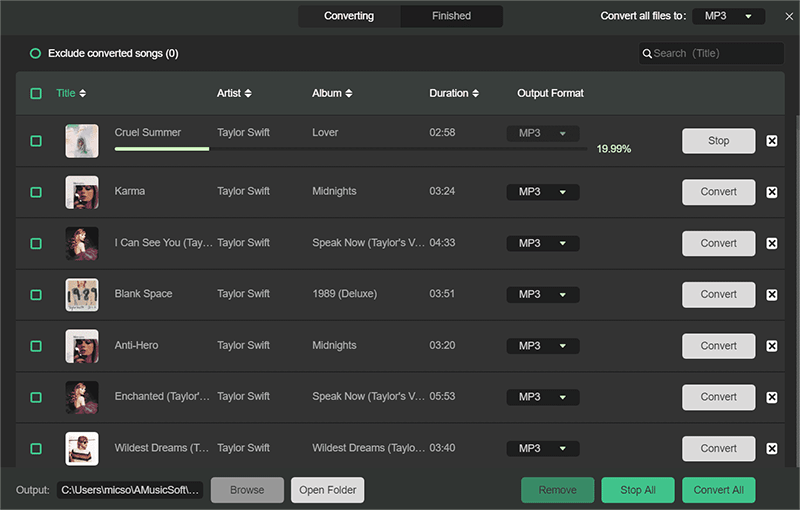 See? You have a way to keep Spotify music after unsubscription!
Part 3. To Summarize
Paying a monthly fee is surely quite bothersome at some point. Yes, the fee could be a little especially if you do not mind investing in a premium account on any music streaming platform. But, if there is a way to enjoy the same things for free, why not check that out, right? With the help of tools like AMusicSoft Spotify Music Converter, your Spotify to any format conversion and downloading will definitely be solved. You can keep Spotify music after unsubscription. Go ahead and try this one!