Spotify is known for offering free and paid subscriptions to its users. A lot of people have switched to Spotify as their streaming service because of the extensive music collection it has. Aside from that, it has a very promising audio quality to listen to.
In the discussion below, learn about the methods on how to get Spotify Premium free iOS and be able to enjoy the best features of Spotify Premium without paying any cent every month.
Contents Guide Part 1. Spotify Free Vs Spotify PremiumPart 2. Get Spotify Premium Free for iOS with Hacked App Part 3. Most Recommended Way of Getting Spotify Premium Free for iOSPart 4. Summary
Part 1. Spotify Free Vs Spotify Premium
For those who have a limited knowledge about the difference between Spotify free and Premium, let us see the major differences between the two types of subscriptions.
Price
When it comes to price, Spotify free will not cost you a single penny to proceed to stream. You can do anything such as play music as long as you are connected to the internet. You can also play songs and albums via the Spotify web player on any device like Android, Windows, Mac, and more.
In Spotify Premium, you may choose among the Individual plan, Duo, Student, or Family plan. The first one costs $9.99 every month, while the second one costs $12.99, the third plan costs $4.99, and then the last one is $14.99 for a total of 6 members per plan. If you don't want to cost more fees on Spotify, how to get Spotify premium free ios must be beneficial to you!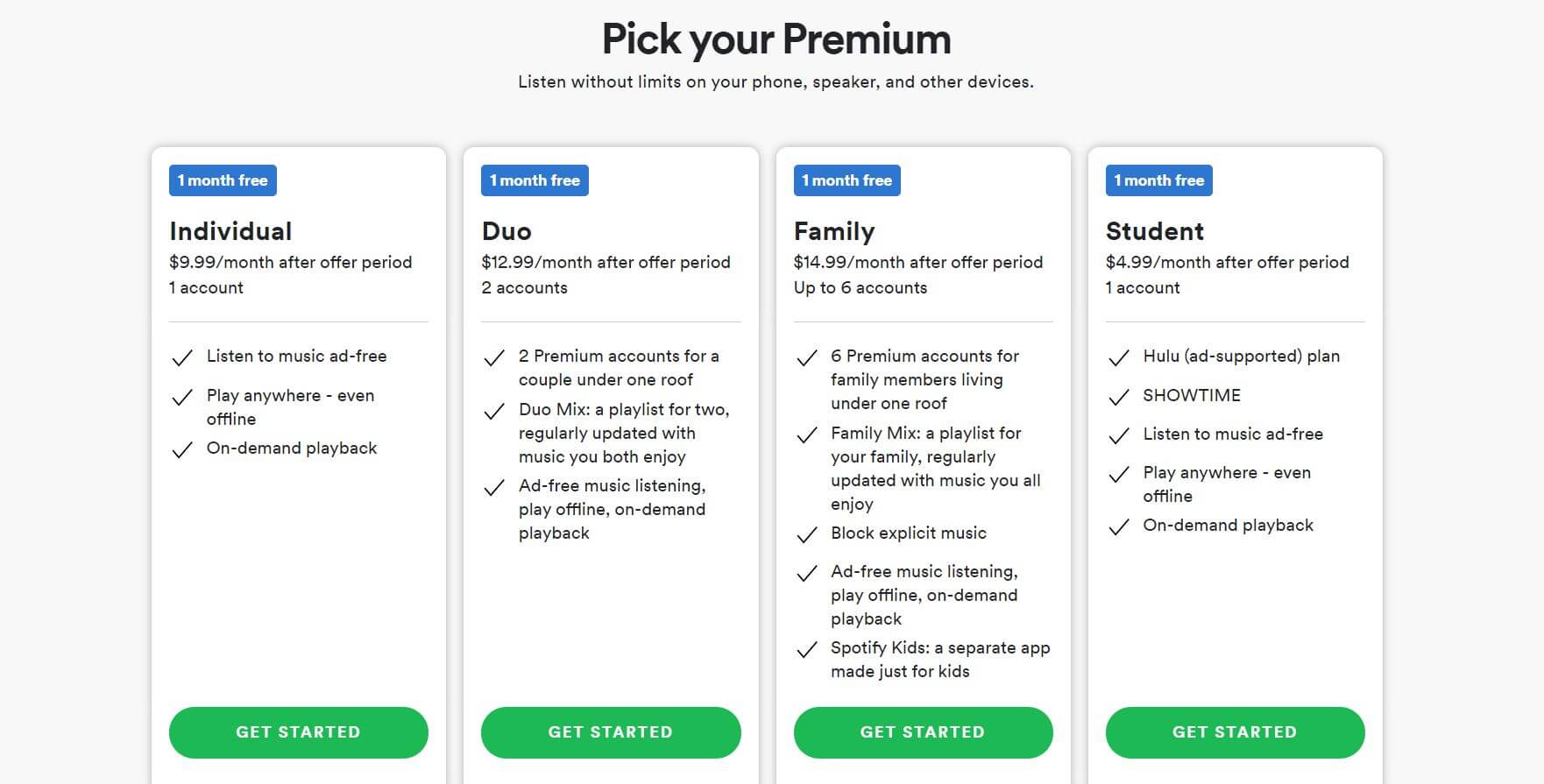 Spotify offers a free trial period of 30 days if you wish to explore and discover more about Spotify, especially if you are still undecided whether to continue the subscription or not.
Audio Quality
For the quality of sound, the Premium users can always get the much better one. For a free user, the audio quality differs depending on where you stream the music from. If you use the web player, you are most likely to get just the standard quality of audio.
For desktop app, you can stream a 160-kbps sound and then for mobile devices, you may stream a 96-kbps sound, which is for normal quality and then 160 kbps for a high-quality sound. If you wish to stream a much better audio quality, then you should consider upgrading to Premium or get Spotify Premium free iOS, since every member can have the extreme quality of about 320 kbps.
Streaming Experience
The listening experience would surely be the biggest factor of why you would want to know how to get Spotify Premium free iOS. If you are using Spotify free, downloading of songs for offline playback is not allowed. As you listen to the songs, multiple advertisements will show up in between the songs while they are being played. To add, you cannot even play the music in random because you are not eligible for Shuffle Mode feature.
So, if you do not want the song that is currently being played, you can skip it but always remember that this will only last for a total of 6 times within an hour. You cannot skip more than that. Lastly, streaming is only possible if you have a network present. If you are offline, then you cannot proceed with that.
In a Spotify Premium account, on the other hand, you can do the opposite. You are allowed to search for your desired album or playlists to stream and then download them as part of your collection. After that, you may stream them anytime you want even if you are offline. Aside from that, you can enjoy an ad-free listening experience. As long as you have a Spotify Premium account, you may enjoy streaming in three different devices. Lastly, you may utilize the Spotify Connect feature which will allow you to enjoy music in multiple authorized devices.
In the next part, let us tackle about how to get Spotify Premium free iOS without paying for any amount.
Part 2. Get Spotify Premium Free for iOS with Hacked App
As what you have learned, streaming music via a Premium account is much better than playing the songs using a free account. This is because of the upgraded features that can be enjoyed exclusively in a Premium account. So, to help you in knowing how to enjoy Spotify Premium free iOS, better check out the guide below.
Spotify Plus (Spotify ++)
Here, we will focus on how to download and install the application of Spotify Plus to enjoy Spotify Premium free iOS. If you are not familiar with Spotify Plus, this is a Modded version of the official Spotify Music application for iOS devices. Once you have successfully downloaded and launched this app on your respective device, you can enjoy all the Premium features discussed above. Take note, this is a hundred percent free and no cost to pay.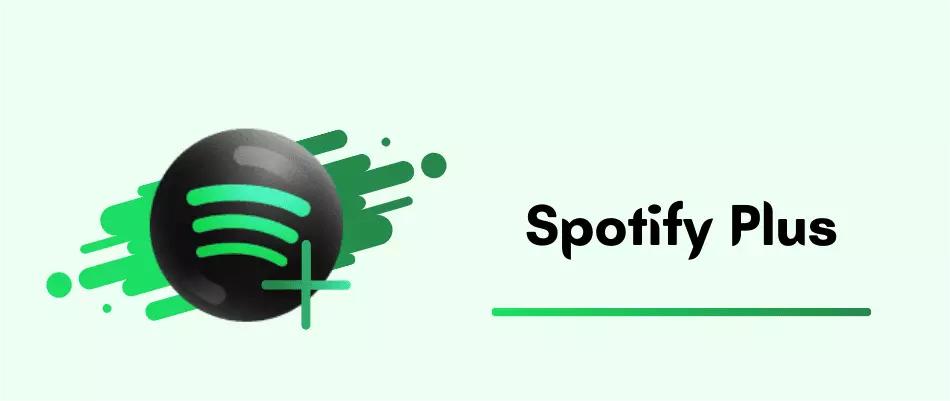 Features Of Spotify Plus
Aside from this capability that Spotify Plus can do, you should know as well the features that it has before switching into using it.
Will allow you to play all of your favorite songs, playlists, albums and podcasts.
Listening to songs for free in wherever location is possible.
Usage of any iOS device such as iPhone or iPad is allowed.
You may collect your own music albums and playlists and manage them as well.
Encourages the discovery of more artists and more music genres.
As you can see, it feels like you are using a real Spotify Premium account if you use Spotify Plus. Let us now discuss the real guide on how to get Spotify Premium free iOS.
How To Download Spotify Plus
Start with preparing all the needed files. For this, navigate directly to your iOS device's browser which is the Safari application and then download the configuration file for Spotify Premium free iOS.
After doing so, proceed immediately with the installation and launch it.
To proceed with the installation of this app, you have to deactivate the security feature that is built in every iOS device. Once you had it turned off, you may now then install the Spotify Plus application. However, this will require you to install the application of AppValley first. To do this, go to your Settings app and then select "Profile Downloaded".
Next is to click the Install button and provide your passcode if it says so. Hit the Next button and then tap Install once again.
Right after that, launch the AppValley application on your device. To do that, return to your home screen and click on the icon of AppValley. In the pop-up window, tap on the Install button.
For the last step, in order to allow AppValley to work efficiently, permission must be done. In doing this, just click on the Settings app again and select General tab. After that, follow it with the selection of Profiles option and then "Trust the profile of Spotify ++".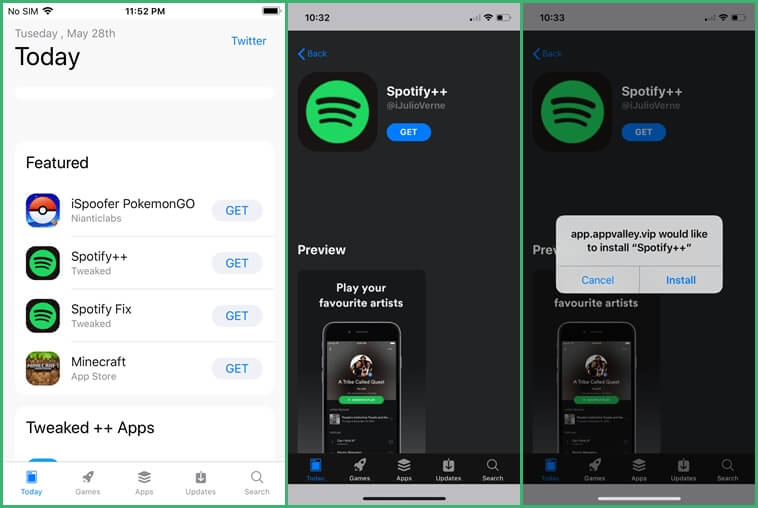 Part 3. Most Recommended Way of Getting Spotify Premium Free for iOS
One method to get Spotify Premium free iOS is through the help of Spotify ++ and the AppValley application. This will help you enjoy the same features as the Spotify Premium account but the music files are still not yours and could only be streamed when used via authorized devices. As you can see, this might be the only disadvantage of using Spotify Plus, so, to help you in getting the best experience without any restrictions to go through, I would recommend using AMusicSoft Spotify Music Converter instead.
The best features of this tool are enumerated below. Check it out.
Permits the conversion and download of Spotify files into accessible formats of MP3, WAV, AAC, AC3, M4A, and FLAC.
Allows streaming of converted music files into non-authorized devices and music players and listening to music offline.
Has a very fast conversion speed making your waiting time shorter.
All of the resulting files are with the best audio quality.
DRM removal is one of the services it offers.
Its functions are very easy to understand and follow.
How to Use AMusicSoft Spotify Music Converter
Step #1. Start with the download and installation of the application. Go to AMusicSoft official website and then tap the Download button below Spotify Music Converter. Once finished, install and launch the application on your device.
Step #2. Now, add all the Spotify songs you want by copying and pasting their links into the Search space in the music converter. You may alternatively drag and drop the music files into the converter.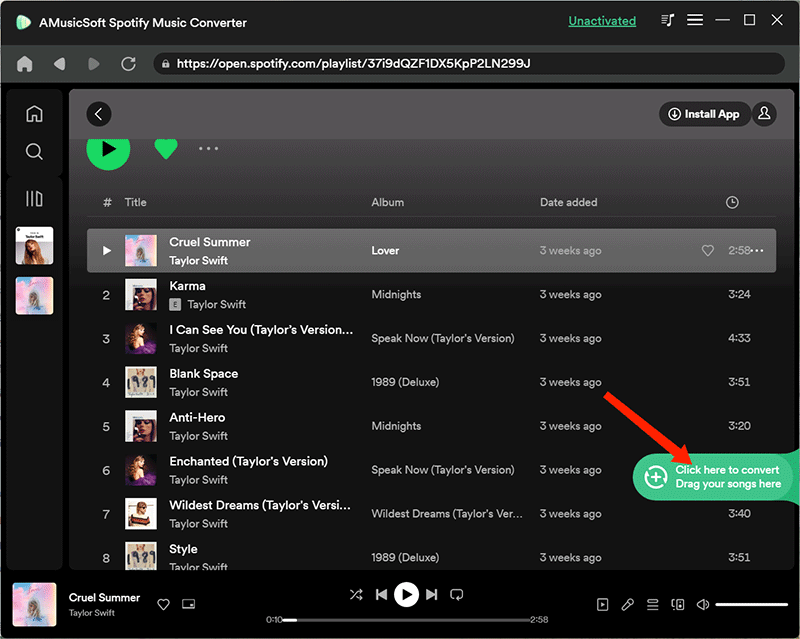 Step #3. Next step would be the selection of output format and output folder.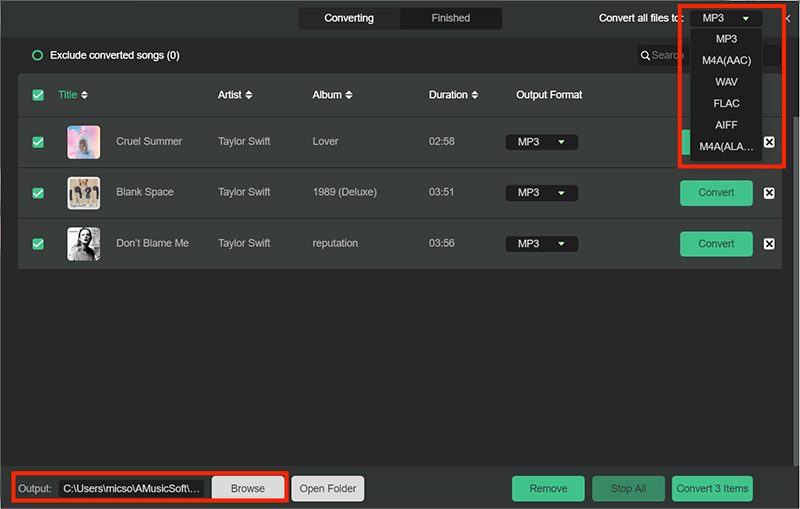 Step #4. If you are already done with that, click the Convert button and wait for a while until the process is done.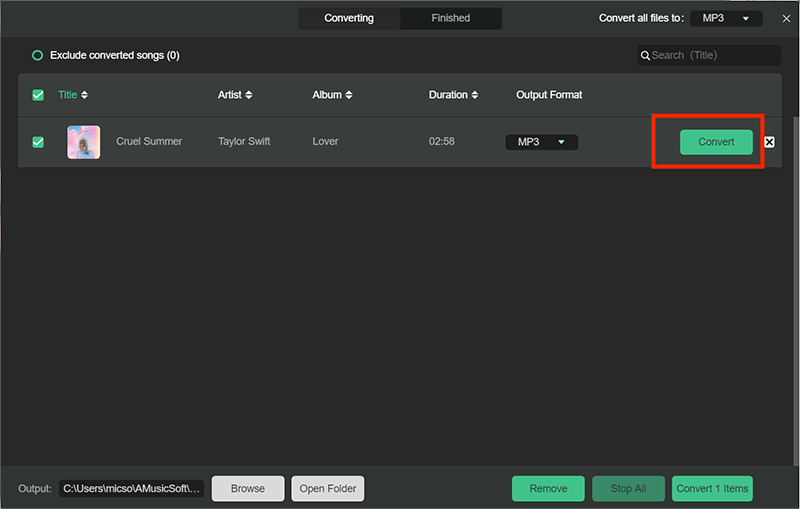 Step #5. Lastly, select the Converted tab above and check if all the songs you have added are already done with the process.
With AMusicSoft Spotify Music Converter, you can enjoy the same features as Spotify Premium free iOS. You can even download the songs you want and stream them anytime you want.
Part 4. Summary
Well, that sums up our discussion about the best way to get Spotify premium free iOS. You learned ways the difference between Spotify Free and Spotify Premium, and the solutions if you want to get Spotify premium free iOS. I hope that the above-mentioned ways helped you solve your problem so that you can fully enjoy listening to your favorite songs on Spotify.
Also, I wished that the amazing tool that I presented today which is the AMusicSoft Spotify Music Converter will make your music experience more fun because this will allow you can have these tracks forever and use them offline without an upgraded account. Thank you for reading until the end and see you once again in my other post.