It is indeed amazing to play all those tracks you love anywhere and anytime you want. If you are using the Spotify application, there are bunches of ways on how you can play Spotify offline. And, that would be the major point of this discussion in this article.
Spotify still remains in the list of the top platforms offering great music experience and benefits to all users around the globe. There are surely several people that would say that the app has everything they want when it comes to music streaming service provider. One good thing that you can actually do especially if you are using a premium account on Spotify is to be able to play Spotify offline including playing any Spotify album or playlist.
Well, you just need to make sure that you will keep paying the monthly fee needed in order to maintain and keep all those downloaded Spotify tracks. If you failed to do so, then all those will surely vanish and won't be recovered unless you do the downloading process again after subscribing again to the premium plan. The process to do the downloading and offline streaming using your Android, iPhone, and personal computer will be explained as you continue with this post.
Now, if you do not want to avail the premium version and would still want to keep using your free account, you can still listen to any Spotify track offline. If you wish to immediately know how to do this, you are free to skip and move to the second part of this article.
Contents Guide Part 1. How Does Spotify Offline Mode Work?Part 2. How to Play Spotify Offline without Premium?Part 3. Summary
Part 1. How Does Spotify Offline Mode Work?
Some Spotify users are not yet that knowledgeable about the offline streaming advantage on Spotify. As initially mentioned, if you purchased the premium version, you would be able to download any album, playlist, or podcast you want and listen to them even if you do not have any data connection. If in case you are still using the free plan, you can only download podcasts and, if it happens that those podcasts have videos, you can only keep the audio.
Using your premium account, you will be able to download a lot of songs in several different genres. If you wish to proceed with downloading using your personal computer or mobile device, we have the procedure that you can follow here.
On the device that you are using, go to your Spotify application and choose the playlist that you want to download. Take note that you can't do the downloading of individual songs. In order to save those, you have to put them in a playlist first. Once you saw the "green arrow", that indicates that the downloading process has been completed. All those saved playlists will be saved on your "Your Library" menu.
How to Play Spotify Offline on Android?
If you are using your Spotify premium account on your Android device, syncing any of your favorite playlists or albums is so easy to do in order to play Spotify offline.
Here are the steps that you need to accomplish.
Step #1. Using your Android device, you need to open your Spotify application. You have to look for the "Edit offline playlists" button first.
Step #2. Choose a playlist that you wish to sync. By tapping the check box alongside each, you are allowing the syncing of those playlists on your device. The app will immediately synchronize the tracks found.
Step #3. Now, you have to open the synchronized playlist and you will see a "green downward" arrow next to each song.
Step #4. If you want your Spotify app to play the tracks in offline mode, head to the "More" button. Once you saw the "Offline Mode" option, tick the check box next to it.
Step #5. Finally, you can now play all those tracks on your synchronized playlist even if you are playing Spotify offline!
Take note that on your Android device, you can only download up to 3,333 songs. Added to that, you will also notice that the application will require you to sign in once a month. This is the app's way of verifying if you are still a premium account subscriber.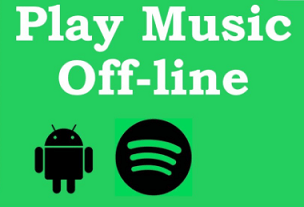 How to Play Spotify Offline on iPhone?
What if you are using an iPhone and you are as well a Spotify app subscriber? Is there a way to play Spotify offline using your device?
Of course, there is! And, this is what you need to do.
Step #1. On your iPhone, make sure that you have the Spotify app installed. Log in using your Spotify credentials to proceed.
Step #2. On the app, you will see all those playlists that you have. Tap any playlist that you want to keep on your mobile phone for offline playing.
Step #3. At the top area, you need to toggle the slider for the "Available Offline" option to have the playlist readily accessible even if you are on offline mode. After doing so, a progress icon should be seen alongside each track. You have to take note that the green icon signifies that the song has been successfully saved on your device whereas a black icon signals that the songs are awaiting download.
Step #4. You can force the app into the "Offline Mode" if you want to save some battery usage. You just have to go to the "Settings" option and turn on the "Offline Mode" menu.
The same with Android devices, there is a need to log in once every 30 days for the application to validate that you are still using the premium account.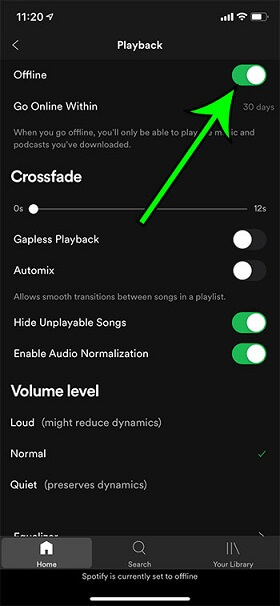 How to Play Spotify Offline on Computer?
Some users may still prefer using their personal computers to stream Spotify songs. If you are one of those users and you are also curious as to how listening to Spotify in offline mode on your PC is possible, you have to learn the things you need to complete in this part of the article.
Step #1. Using your Spotify application on your personal computer, head to your playlists and choose those you want to sync.
Step #2. Once you saw the specific playlist, you have to tick the "Available Offline" option to have it turned on. You can also, right-click the name of the playlist in your app's sidebar and choose "Available Offline" from the menu that would pop-up on the screen.
Once you do the above, the syncing will then happen. If you are seeing the spinning icon next to each song, then that means that the syncing process is being done. You will also see how many more songs are still to be synced via the progress bar that you can find at the top area of the left sidebar.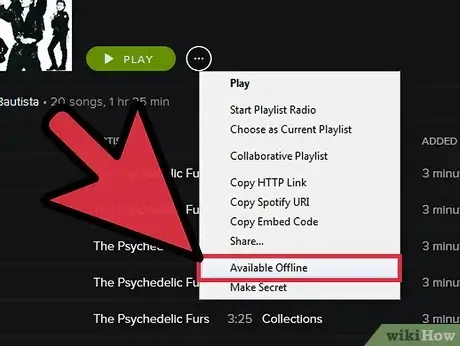 You must remember that all the above procedures will only work if you are using a Premium account. What happens then if you are using the Spotify app for free? Can you still stream songs in offline mode?
Part 2. How to Play Spotify Offline without Premium?
Not having the premium Spotify account should not be an issue. Even if you only have the free version, you can still play Spotify offline for free! To do this, you only need to have a third-party software application that you can use to download the Spotify tracks first.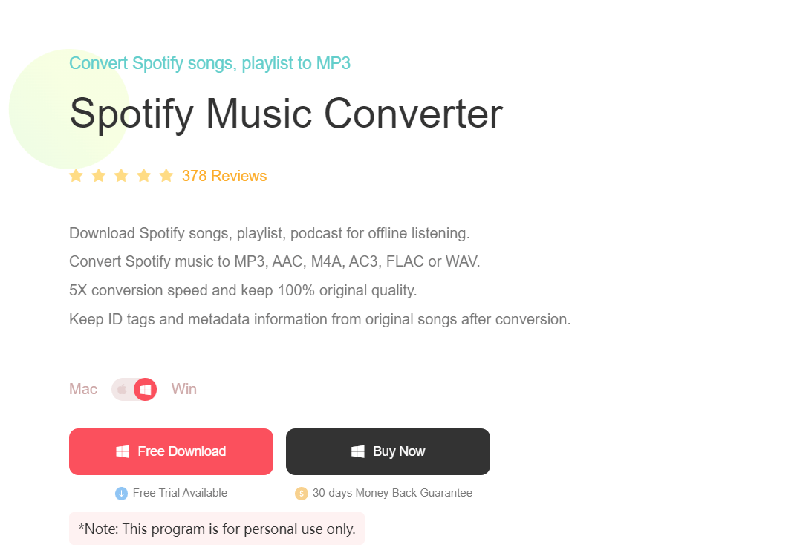 You can use this AMusicSoft Spotify Music Converter. This is a trusted app that works well on both Windows PC and Mac computers. It is an app that can remove DRM protection of Spotify songs, convert Spotify music to other formats, and download them on your computer. This also has a fast speed and great output quality. It can even maintain the ID3 tags and Spotify information even if you already did some processing.
So, here is how this AMusicSoft Spotify Music Converter would be an effective Spotify converter and downloader.
Step #1. You Have To Install The App on Your PC and Launch
Once you have the AMusicSoft Spotify Music Converter, you just have to simply open it and begin adding the Spotify tracks that you want to convert and download. The dragging and dropping method will work.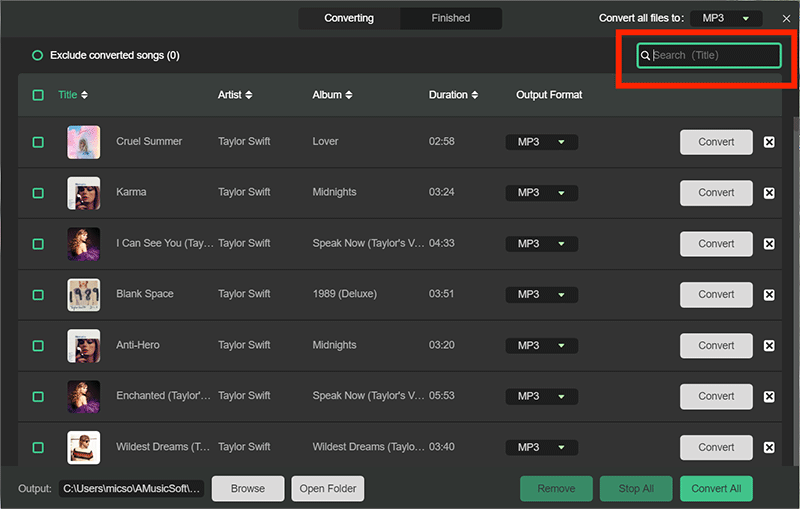 Step #2. Use The Selection To Choose an Output Format
From the supported output formats, you can choose one. However, the most recommended is to select the MP3 format as this is the most playable format among all. Also, choosing an output folder is also recommended. This will let you access the files easily after the conversion.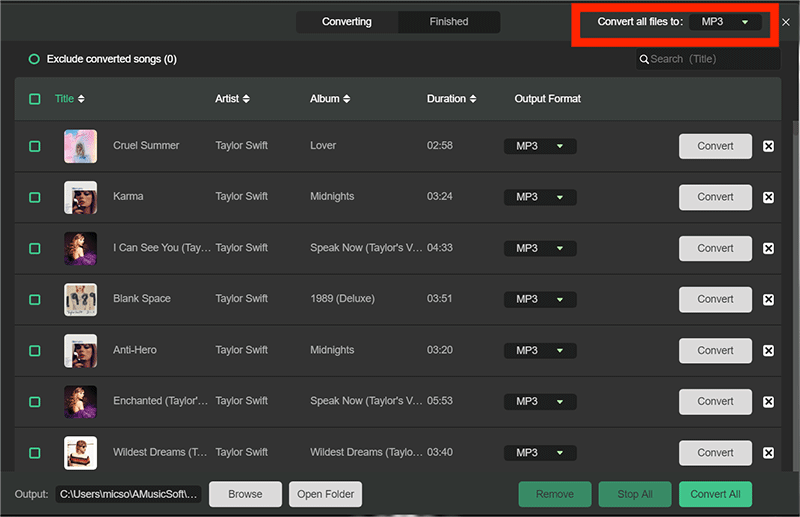 Step #3. The Conversion Should Happen
Once you tap the "Convert" button, the app will immediately do the conversion process and even the DRM protection removal. After completion, you can now see all those converted files on the defined output folder in step 2.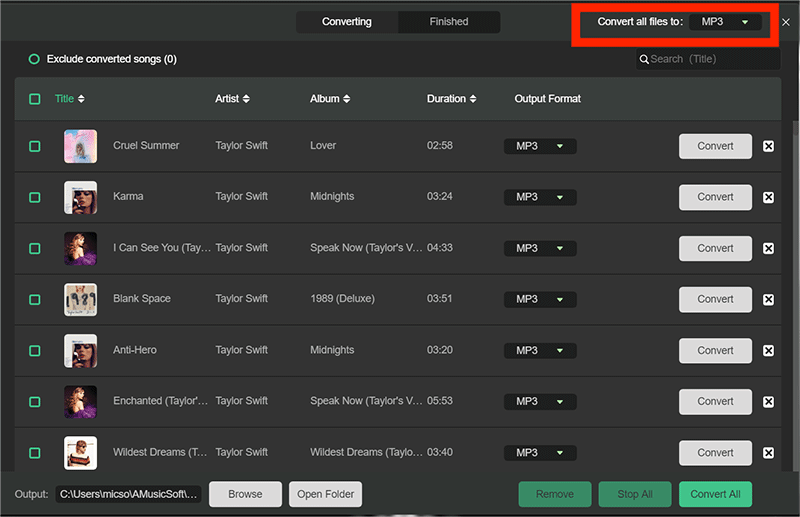 Part 3. Summary
Playing any Spotify songs in offline mode is definitely an easy task to perform. You can do this even if you are using your PC or any mobile device that you have. We do hope the procedures presented will help you a lot. Added to that, if you would want to try downloading the tracks even if you have a free Spotify account, you can always check out applications like AMusicSoft Spotify Music Converter.