If you're a proud owner of a Roku device and a music enthusiast who subscribes to Apple Music, you may be wondering if these two worlds can collide. In this guide, our aim is to provide you with the necessary information and step-by-step instructions to play Apple Music on a Roku device.

We understand the importance of accessing your favorite tunes seamlessly across different platforms, and we're here to assist you in unlocking the potential of enjoying Apple Music's vast library on your Roku device. How can you get Apple Music on Roku? Join us as we explore the possibilities and guide you through the process, ensuring a harmonious fusion of your music streaming experience.
Contents Guide Part 1. Can You Play Apple Music on Roku?Part 2. Two Ways to Play Apple Music on RokuPart 3. Best Way to Enjoy Apple Music on Roku Without SubscriptionsPart 4. Conclusion
Part 1. Can You Play Apple Music on Roku?
Roku, Inc. is an American company that manufactures and sells a variety of digital media players for video streaming, audio equipment including set-top boxes, smart TVs, and smart home products. Roku devices connect to the internet and provide access to a vast library of channels and apps, such as Netflix, Hulu, and Amazon Prime Video, offering entertainment options like movies, TV shows, news, sports, and music streaming services.
But as one of the famous music services, can you get Apple Music on Roku? Yes! Starting in 2022, Apple Music is now available in the Roku Channel Store. Subscribers can unlock ad-free access to its robust library via the native Apple Music app. This means that the user experience may be as seamless or feature-rich. But both Apple's lossless support and spatial audio are missing on Roku.
What Roku Devices Support Apple Music?
Apple Music is available on select Roku models. These devices include the Roku TV, Roku Streambar soundbar, and streaming sticks like the Roku Premiere, Roku Streaming Stick+, and Roku Streaming Stick 4K. It's important to note that the availability of Apple Music on Roku models may change over time. To ensure compatibility, it is recommended to refer to the official Roku website or consult the Roku support resources for the most up-to-date information on supported models for Apple Music.
Part 2. Two Ways to Play Apple Music on Roku
Many of you might be confused about how to access Apple Music on your Roku. Whether you are already a Roku old user or new to it, you can easily play your music collection on your Roku with just a few setups. Before using Apple Music on Roku, one most important things is an active Apple Music subscription. In this part, we have compiled two ways on how to do it.
Method 1: Add Apple Music App to Roku Directly
How can you get Apple Music on Roku? Since Roku officially supports Apple Music, you can find the channel on the Roku Channel Store. Therefore the easiest way to play songs is by adding them to your account.
Go to Streaming Channels from the home screen of Roku.
Scroll down and select the Search Channels.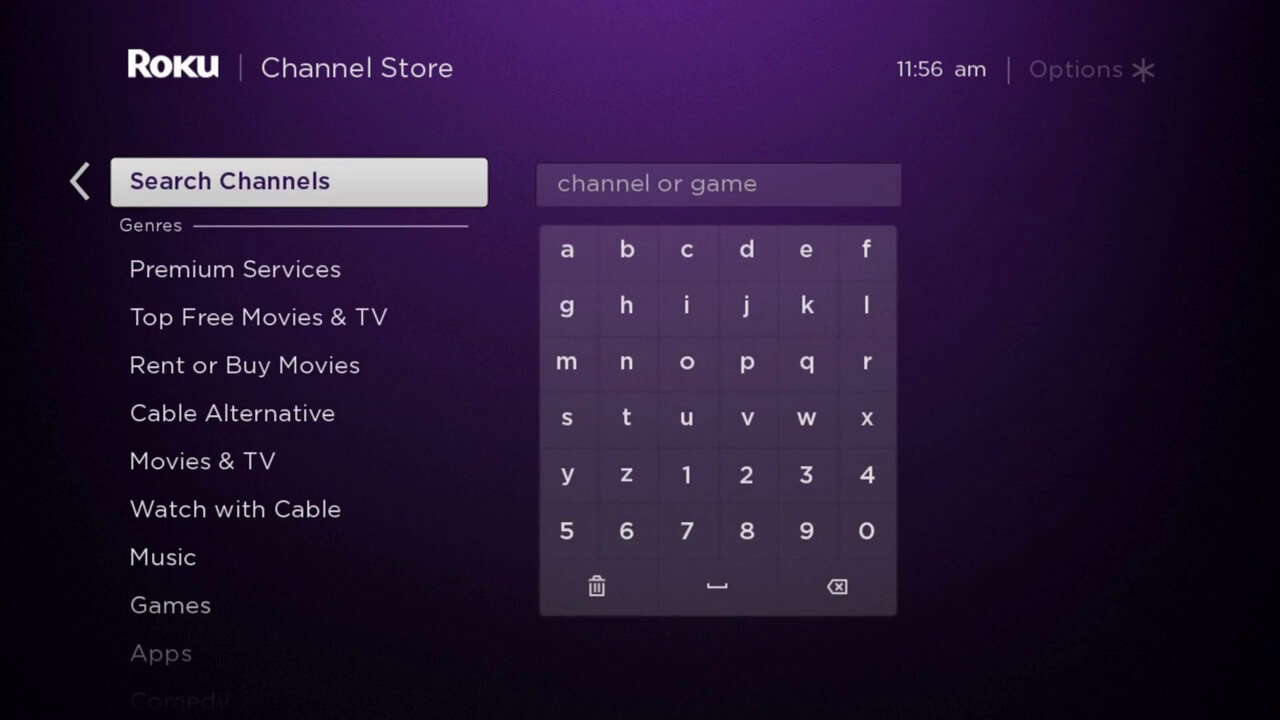 Search for the Apple Music app and select the Add Channel button.

Once you add the Apple Music app, click on OK from the prompt.
Now, select Go to Channel option to launch the Apple Music app.
Then launch the Music app.
Sign in to your existing Apple ID.
You can start listening to your preferred music.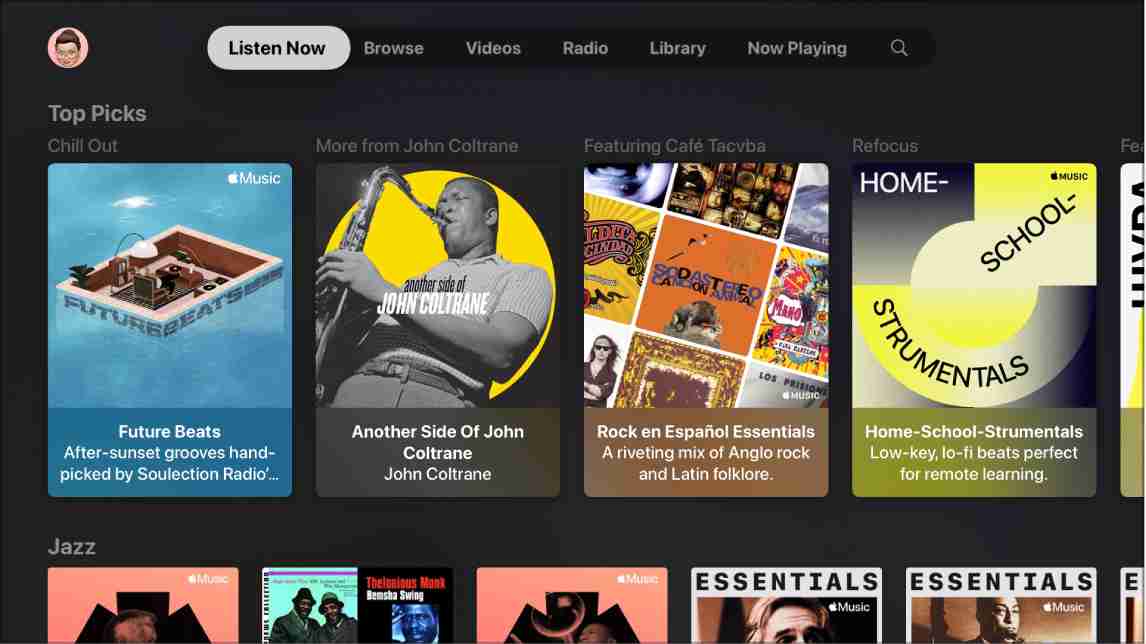 Method 2: Using Apple AirPlay 2
However, if this does not work for you, another alternative is to use AirPlay to screen mirror Apple Music. With AirPlay, you can stream Apple Music directly from your iPhone, iPad, or Mac to your Roku-connected TV or speaker. How can you get Apple Music on Roku via AirPlay? We will guide you below.
Check to see that the AirPlay feature on your Roku device has been enabled. On your Roku, go to Settings > Apple AirPlay and HomeKit. Then click AirPlay to turn it on.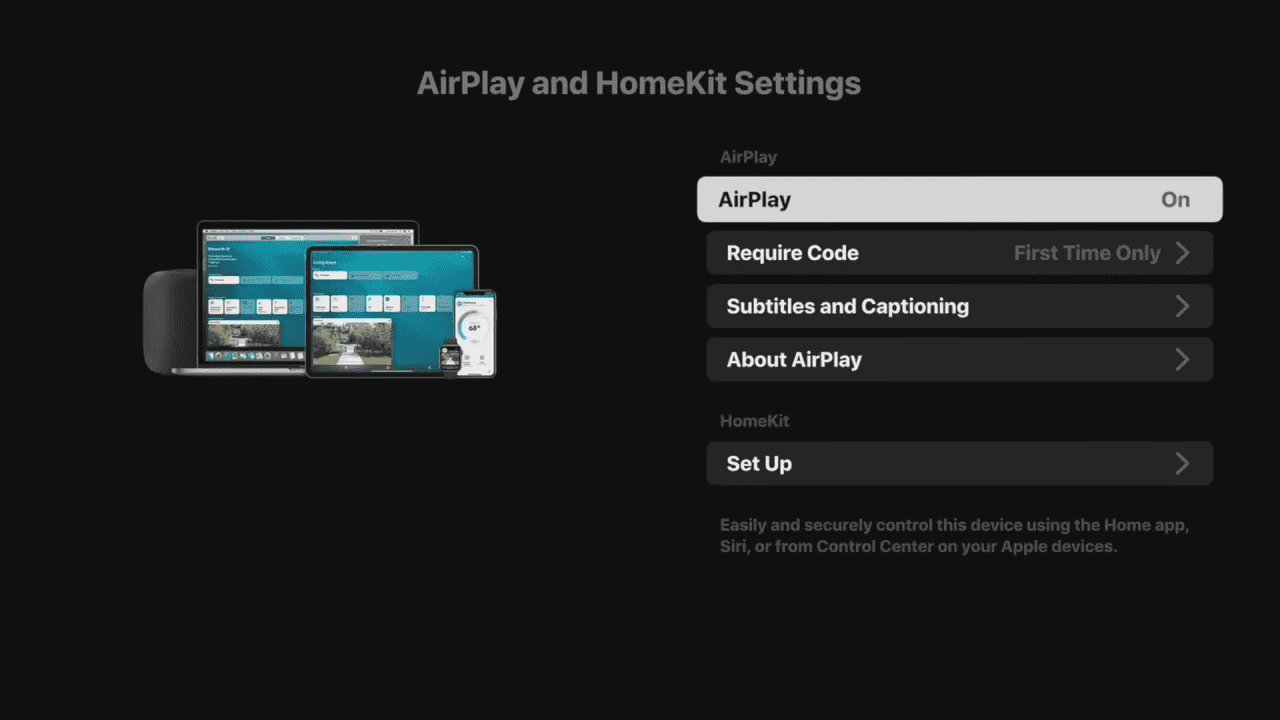 On your iPhone, and iPad, tap the AirPlay icon located in the Control Center.
Select your Roku device from the various devices listed on the Screen Mirroring box.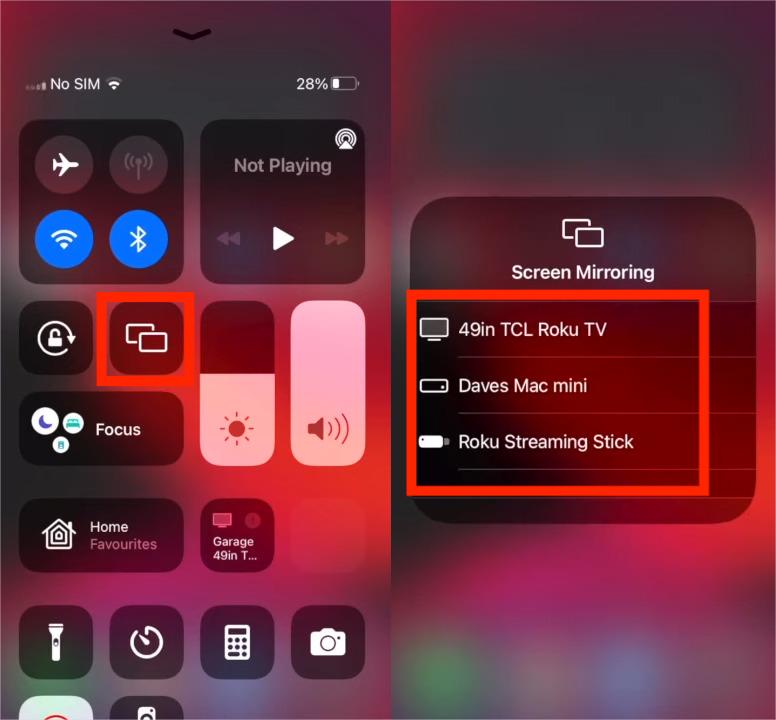 Type in the same AirPlay Passcode you see on your Roku TV
After you have successfully connected, you will be able to open the Apple Music app on your Apple device and immediately begin listening to music. The sound will be sent over the internet to your Roku device.
Noted that using AirPlay to stream music on Roku requires both devices to be connected to the same network. This limitation means that if you're in an environment with multiple networks or have connectivity issues, the AirPlay functionality may not work reliably.
Part 3. Best Way to Enjoy Apple Music on Roku Without Subscriptions
All the two methods shown above are effective, but each of them for sure has a drawback that you should pay for Apple Music all the time. Apple Music is a music streaming subscription-based service. Do you have to pay for Apple Music to stream on Roku? To finish the procedure of how can you get Apple Music on Roku without any restrictions, you must use AMusicSoft Apple Music Converter.

AMusicSoft Apple Music Converter is a versatile software designed to convert Apple Music tracks and other audio files into commonly used formats. It allows users to remove DRM (Digital Rights Management) protection from Apple Music, making the converted files playable on any device or media player, including Roku.
Key Features of AMusicSoft Apple Music Converter:
DRM Removal: The software can remove DRM protection from Apple Music, iTunes songs, audiobooks, and other protected audio files, enabling you to enjoy them without restrictions.
High-Quality Conversion: AMusicSoft Apple Music Converter preserves the original audio quality.
Multiple Formats: Download and convert Apple Music items into the formats of MP3, FLAC, WAV, AAC, AC3 and M4A.
Batch Conversion: Users can convert multiple Apple Music tracks or audio files simultaneously, saving time and effort.
Customizable Output Settings: The software offers options to customize output settings such as bitrate, sample rate, codec, and more, allowing users to tailor the converted files to their preferences.
User-Friendly Interface: AMusicSoft Apple Music Converter provides an intuitive and user-friendly interface, making it easy for users to navigate and convert their audio files.
Step-by-Step Guide on Using Amusicsoft Apple Music Converter:
Install and launch the software on your computer.
Add Apple Music tracks or other protected audio files to the converter.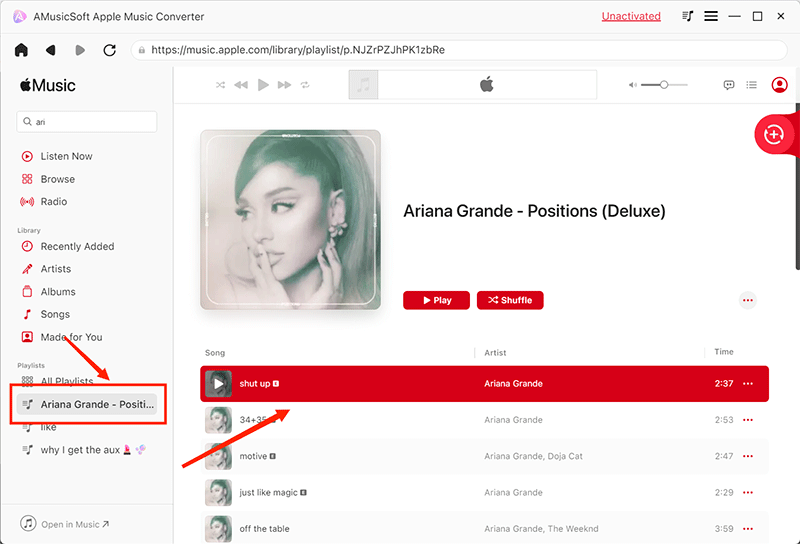 Select the output format and adjust the desired settings.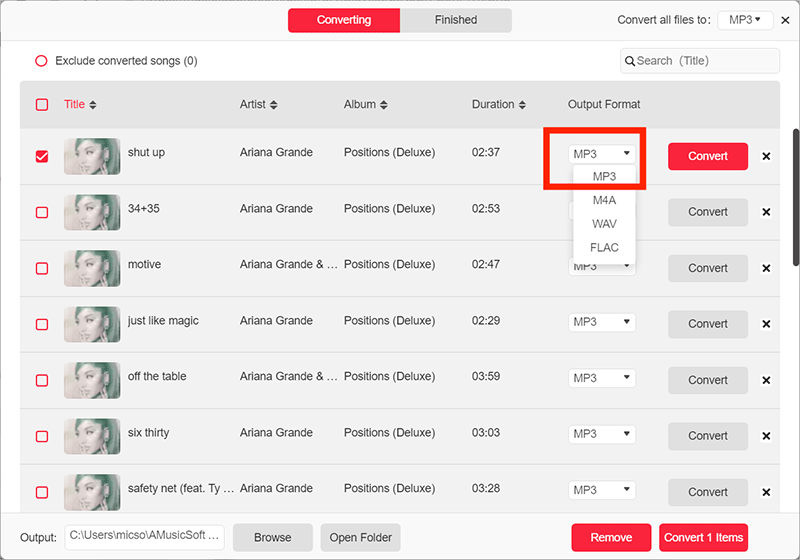 Click the Convert button to start the conversion process, and the software will remove DRM protection and convert the files to the chosen format.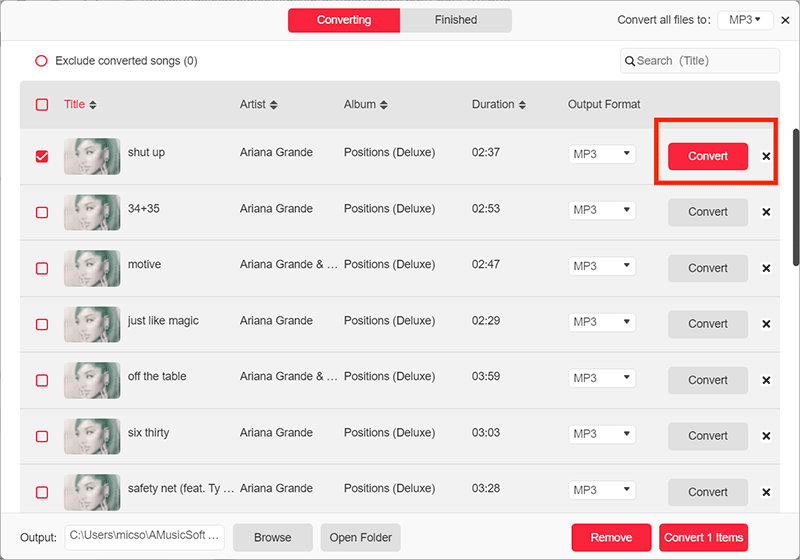 After the conversion is complete, you can transfer the converted files to your Roku device via USB or other methods and enjoy them using Roku's media player or compatible apps.
Part 4. Conclusion
To wrap up, we have explored different methods on how can you get Apple Music on Roku. Now that you are equipped with these methods, we encourage you to explore and experience Apple Music on your Roku device. Additionally, we recommend considering AMusicSoft Apple Music Converter. With this software, you can convert your Apple Music tracks into common audio formats, such as MP3, that are compatible with Roku. This opens up more possibilities for enjoying your Apple Music library on Roku without relying on streaming or AirPlay.
Robert Fabry
Apple Music, Spotify, Amazon Music senior users. Share various tips and solutions.
Last updated: September 6, 2023