Do you want to play Spotify on Xbox One while you are in the midst of enjoying your favorite games? Have you found a reliable guide to help you with that? If you haven't found one yet, you are lucky since we will be presenting portions of information in this article that will help you successfully play Spotify on Xbox One.
The Xbox One has been so popular because of the entertainment it can provide to users. Apart from being a gaming console, one good thing with this device is that you can actually stream all those favorite Spotify tracks while gaming! Of course, it is always better to hear some good songs while playing the games that you love, right?
Gone are the days that you will listen to the same music on the Xbox One games that you are playing. Forget about those typical and usual games' background music because you can now play Spotify on Xbox One. It can even be used on PS4. The good thing with this added feature is that this can be done so easily. And, controlling the Spotify tracks won't require you to pause the current game you are playing. Great, right?
Even if you are not a technology-inclined person, you can surely easily follow the guide that we will be sharing as you go along with this article.
So, to know more about how to play Spotify on Xbox One, we suggest you hop in and read the first part of this article immediately.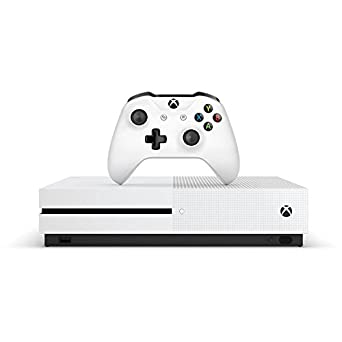 Contents Guide Part 1. Can You Play Spotify on Xbox One While Playing a Game?Part 2. Is Spotify Free on Xbox?Part 3. How to Play Spotify on Xbox One without Premium?Part 4. How to Stream The Converted Songs on Xbox One
Part 1. Can You Play Spotify on Xbox One While Playing a Game?
Spotify is definitely a good choice when it comes to music streaming services and applications. You can listen not only to your favorite tracks and songs from several different artists but can also stream podcasts (if you are into it).
Finally, by August of 2017, the Spotify application has been made readily available even on Xbox One. And, in order to play Spotify on Xbox One, the steps that you need to accomplish are totally easy and user-friendly. So, if you have your Xbox One with you now and you feel like you want to listen to your favorite Spotify songs, you must learn how to put the track as background music while playing the game you are into. Here is how to do it.
You just need to open your Xbox One and head to the Microsoft Store to proceed.
You have to download the Spotify application first.
Once done, simply launch the app and choose the audio to play.
Note: Keep in mind that you need to of course log in first with the Spotify account you are using. You have several options to do it:
You can open the Spotify app on your console and input your Spotify credentials – username and password.
Using your tablet or mobile phone, open the application and look for your Xbox One via the Spotify Connect feature.
You can use the "Log in with PIN" option and on another gadget, you must go to www.spotify.com/pair and enter the PIN that is displayed on the screen.
If you are wondering how you can control the Spotify application while you are playing a game, you can use the below as your reference.
The good thing is that your Xbox One controller can function as a remote.
If you want to change the level of the sound of the song you are currently playing or do some things with the track, you can click the "X" button that is on the middle of your console's controller.
Scroll on the "Guide" that will be shown and look for Spotify. From here, you can do some actions including the launching of the application in full screen if you wish to, skip tracks, and play or pause the song.
Note: Alternatively, you can use your mobile phone and utilize the "Spotify Connect" to do the controlling remotely if you do not want to use your Xbox One's controller. Take note that the Spotify song will continue to play while you are in a game (once played) and you can just do the navigation by following the recently presented steps. And we also can play Spotify on various devices at the same time.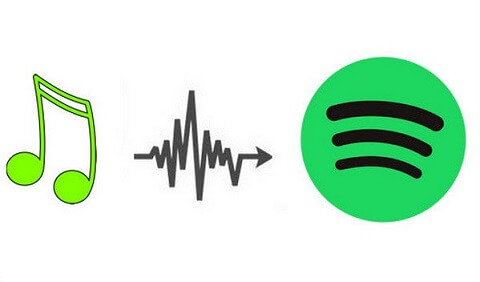 Part 2. Is Spotify Free on Xbox?
Apart from asking how to play Spotify on Xbox One, surely, another question for users would be – "Is Spotify free on Xbox One?"
The good thing with the Spotify application (which you can access on your Xbox One while playing any game you like), is that it offers a free 6-month free trial period! Thus, the answer to the question is now solved, right? But you might be looking for some more details and we have those here for you.
The 6-month free trial period that is being offered by the Spotify application allows the Xbox One users to enjoy the perks and advantages that are being experienced by Premium Spotify users without paying any charge or fee from the time you avail the trial period upon submission of your payment details.
You might be asking why inputting the payment details is necessary. The reason behind this is that the app will be charging you after the free trial period unless you cancel before the end of the free trial period enjoyed/offered. Cancelation is too simple. You just have to go to your Spotify's "Account page" and follow all the prompts that you will see on the screen.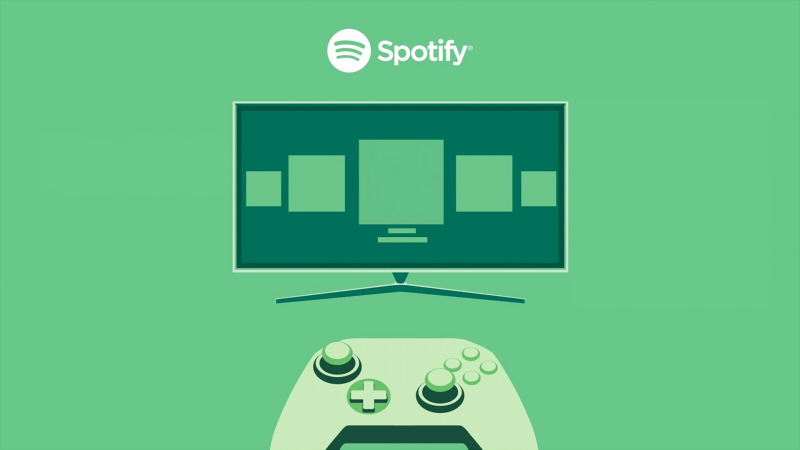 However, you must know that the free 6-month trial period will only be enjoyed if you will be able to satisfy all the conditions stated below.
You should be a new "Spotify Premium" account owner. If you have subscribed before or had taken a trial offer before, you would be ineligible for the free offer.
You should have either the Xbox Game Pass Ultimate or Xbox Game Pass for PC subscription.
There should be a valid payment information set. Prepaid cards and Spotify gift cards cannot be used to avail of the offer.
You should pay the subscription directly via the Spotify app and not via any third party.
But what if you want to stream all those favorite Spotify tracks and playlists for free forever using your Xbox One? Is there an option to do it? Of course, there is! We will share how to play Spotify on Xbox One and stream forever for free in the next part of this post so stay tuned.
Part 3. How to Play Spotify on Xbox One without Premium?
Even if you do not have a Premium Spotify account and you are only a free user, there is still a way to keep all those Spotify favorites and stream those on your Xbox One. You can do this by simply seeking help from applications like this AMusicSoft Spotify Music Converter.
With AMusicSoft Spotify Music Converter, you can convert all Spotify songs you want to desire output format and download those on your PC (and transfer to any external drive for Xbox One streaming) while keeping all the ID3 tags and original information as well as the quality of the tracks (even after the processing of those via the app). The good thing is this is as well easy to use.
So how can you use this AMusicSoft Spotify Music Converter to play Spotify on Xbox One?
Simple! You just have to make sure that the below three items will be accomplished.
Step #1. Have The AMusicSoft Spotify Music Converter Installed on Your PC
You need to look for the installation requirements to have the app - AMusicSoft Spotify Music Converter – installed on your personal computer. Once you have it, launch it on your PC and then begin adding all the Spotify tracks that you want to convert and keep.
Step #2. Set The Output Format and Output Folder
You have to choose the output format the songs will be converted to via the "Output Format" option and define an "Output Folder" as well to easily access the converted tracks after the whole conversion process.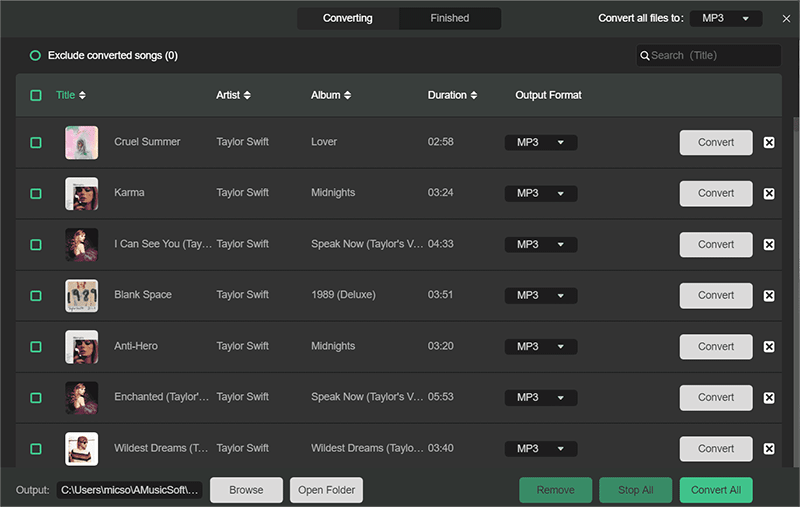 Step #3. Conversion Will Be Over Soon
After a few minutes, the conversion will be done (after you hit the "Convert" button) and you can have the files accessed via the folder initially defined.
What you need to do next is to have the converted songs transferred to an external drive like a USB to stream and play Spotify on Xbox One. Learn how in the next part.
Part 4. How to Stream The Converted Songs on Xbox One
Once you have the converted Spotify songs ready, you need to transfer the tracks or copy those in a USB drive. Once done, you just need to simply plug the USB into the Xbox One you are using, and you can now play the tracks while you are in a game. You can utilize media players like VLC Media Player to continue streaming.
In order to play Spotify on Xbox One, users might think that a need for a Premium Spotify account is required. Well, you can do it if you want to but keep in mind that there are other ways to enjoy playing games on your Xbox One with Spotify tracks as background music without paying the monthly Spotify fee. You can try using applications like AMusicSoft Spotify Music Converter. If you did this before, we want to know what your experience was like! Please share some thoughts in the below section.