Spotify is one of the world's most popular audio streaming services, and you can access millions of tracks on Mac, Windows, iOS, Android devices, and tablets, whether using free or Premium subscriptions. With a Premium subscription, you can download any Spotify songs to your Mac computer for offline listening. But can you save those downloaded OGG Spotify songs on other media players? Are there any Spotify downloader Mac for free users to download music?

If you have been looking for a method that you can download Spotify songs for free, this article would help you with that. Paying the monthly subscription fee could indeed be a hassle for many. And, if there is a way to still keep enjoying Spotify songs on Mac even if you are not paying the premium fee, then why not try that out? We will share the Spotify music downloader for Mac here and how you can download Spotify tracks by either using your Premium account or if you are a free subscriber.
Contents Guide Part 1. Can You Download Spotify Songs to Mac?Part 2. 3 Free Spotify Music Downloaders for MacPart 3. Best Spotify Music Downloader for Mac/WindowsPart 4. The Conclusion
Part 1. Can You Download Spotify Songs to Mac?
Can I download music from Spotify on Mac? Of course. The easiest way is to use a Premium Spotify account. If you are paying the monthly subscription fee, downloading any Spotify track on Mac would not be an issue for you.
How do I download Spotify songs on Mac with Premium? First, you should install the newest Spotify app on your Mac computer. You can head to Spotify's official website on your web browser, like Safari or Chrome to find download files. Once the download is complete, open the Spotify desktop app and log into your Premium account. Then find the music you want to download, and click the Download button located at the top of the album or playlists. This action will save the selected songs for offline listening.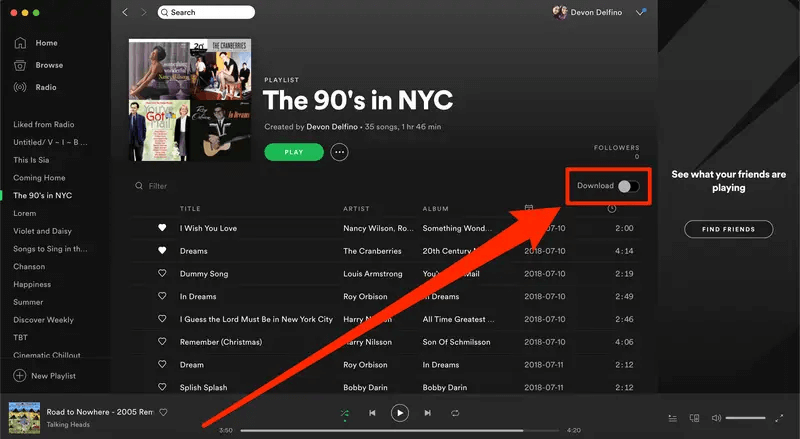 TIPS: If you have no idea how to install Spotify on Mac, view the guide Download Spotify App On Mac here to learn more about it.
Keep in mind that once you stop paying the subscription fee or you decide to remove your Spotify subscription, all these downloaded songs will vanish and there is no way to retrieve them. Spotify raised its Premium subscription prices in July 2023. Some Premium subscribers think that the price is beating their expectations for a music streaming service. So, if you wish to download and keep all Spotify songs that you love on your Mac/Windows without any fee, you need to a Spotify downloader Mac/Windows for you. Here we will share the useful tool and the best Spotify music downloader you can try.
Part 2. 3 Free Spotify Music Downloaders for Mac
Removing your Spotify subscription would mean that you will no longer access all the Spotify tracks that you have previously downloaded on your account. In order for you to still save those for free, we are sharing with you some Spotify Downloaders that can work well on Mac computers.
1. iScream Screen Recorder
iScream is a free audio/voice recorder that can be used on Mac computers. It is basically a recording tool that is capable of recording sounds from a microphone or any input device that is being used. Once you have this on your Mac, simply use it the way you are using the usual recording tools – start and stop navigations. For your reference, it can support three output formats – AAC, WAV, and of course, MP3.

However, since this Spotify downloader Mac is free, there are some disadvantages. You won't be able to keep the ID3 tags of the Spotify songs. You need to do the manual "start and stop" actions during the recording process. If you are to use a free Spotify account, then the ads won't be skipped.
2. Audacity
Another recording tool that you can use is Audacity. This is also free of use (the same as iScream), open-source, and can also act as an editing app at the same time. So, if one of your goals is to edit the downloaded Spotify songs, this could work for you. It is a good Spotify downloader Mac.

As you use Audacity, there are also some drawbacks. The same with the first one, you won't be able to keep the ID3 tags of the songs and the manual starting and stopping would also be encountered. Also, the use of the free Spotify account would mean that advertisements are still present. Added to these, some are finding Audacity as an app that is a bit difficult to use due to its complicated interface.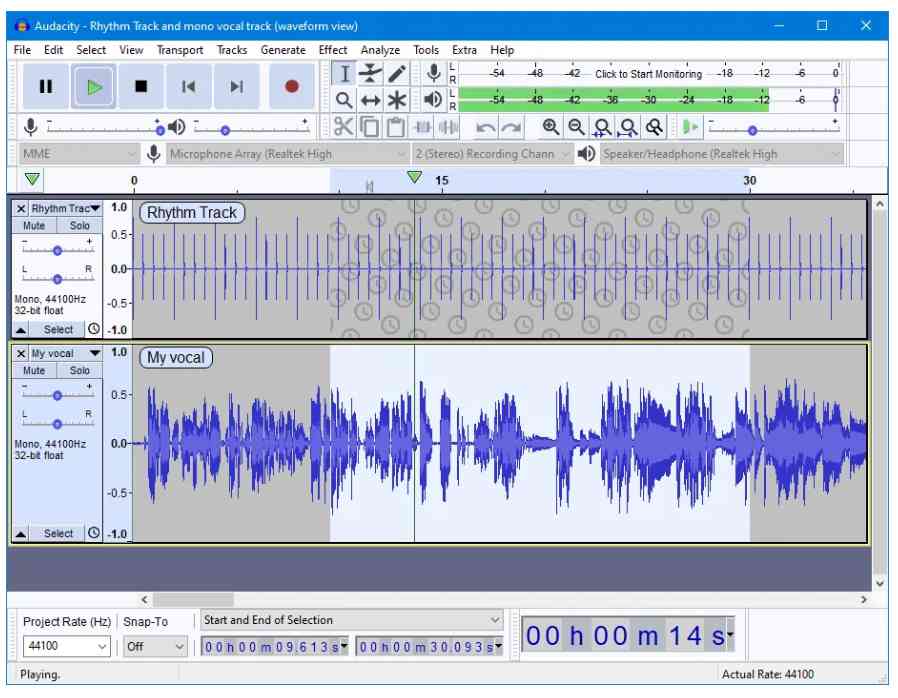 TIPS: Try the Best Spotify Ad Blocker On Mac to get rid of Spotify ads.
3. AllToMP3
Another Spotify Downloader Mac is AllToMP3. Unlike the first two, AllToMP3 can download songs and other audio files coming from other platforms like YouTube, Deezer, and SoundCloud. This desktop application can also download audio with tags: cover, title, artist, genre, and even lyrics! However, if you have an antivirus, it may interfere with AllToMP3.
Part 3. Best Spotify Music Downloader for Mac/Windows
Though the above free applications can help you save a few Spotify songs from any album or playlist, drawbacks and limitations will always be there. If you wish to avoid all those, we have a good recommendation – the use of professional software applications like AMusicSoft Spotify Music Converter.
AMusicSoft Spotify Music Converter is a trusted converter that can bring all the advantages needed by each user. While using this Spotify DRM music converter, you will be able to save all Spotify songs you want for free on any device since the DRM protection of those will be removed while converting using this app. AMusicSoft software can support the conversion to supported output formats, including MP3, AAC, M4A, M4B, WAV, and FLAC.
It can also maintain all the metadata and even ID3 tags, so you need not worry about the important information you need relative to each song. This is safe, fast, and easy to use. And, AMusicSoft software supports adding and converting Spotify tracks in batches and works at super-fast 5x speed.

This professional Spotify converter is compatible with Mac and Windows computers. If you want to try using the best Spotify downloader Mac to save your favorite songs, click the download button to try its free trial.
Download Spotify Music on Mac/Windows Without Premium
Step #1. Open AMusicSoft Spotify Music Converter on your Mac/Windows. You can directly drag and drop songs from Spotify to this software's main screen.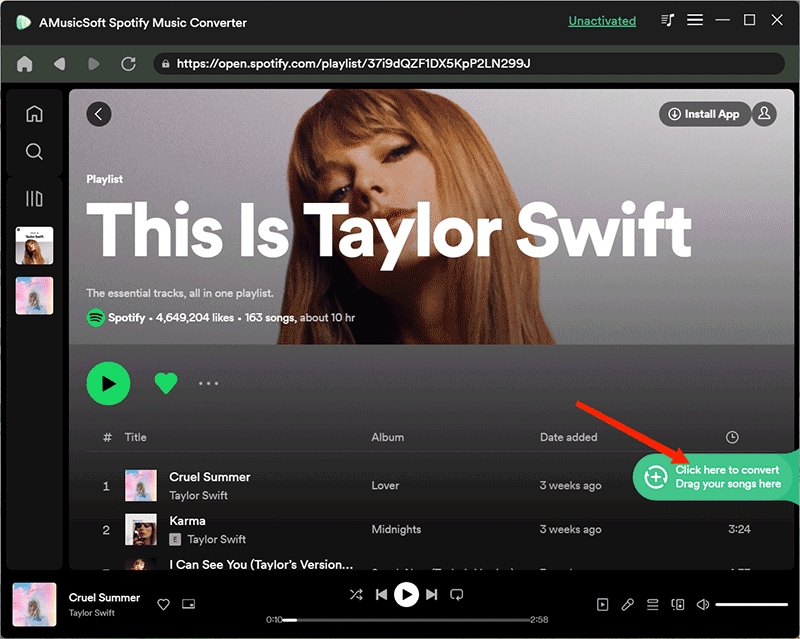 Step #2. From the supported output formats, you need to choose the one you prefer. Use the dropdown list for navigation. Putting an output folder will help you with easy access as well once the files are converted.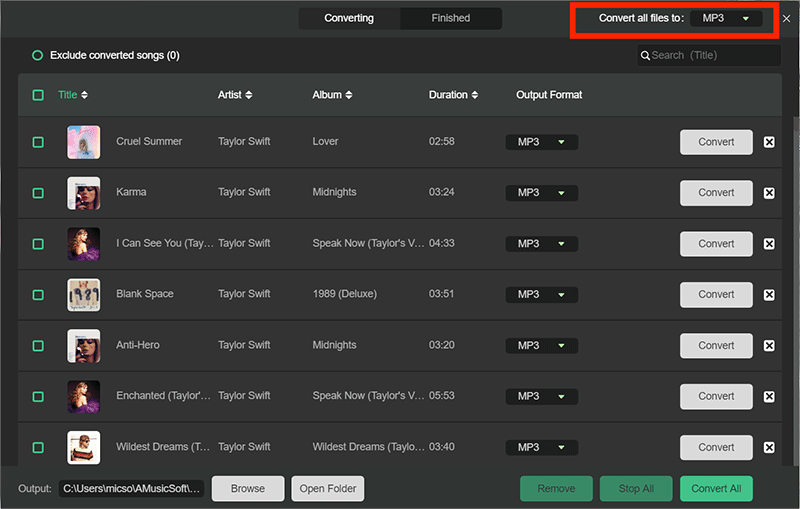 Step #3. By clicking the "Convert" button, the app will do the conversion and DRM removal. You just have to wait until the conversion process is over.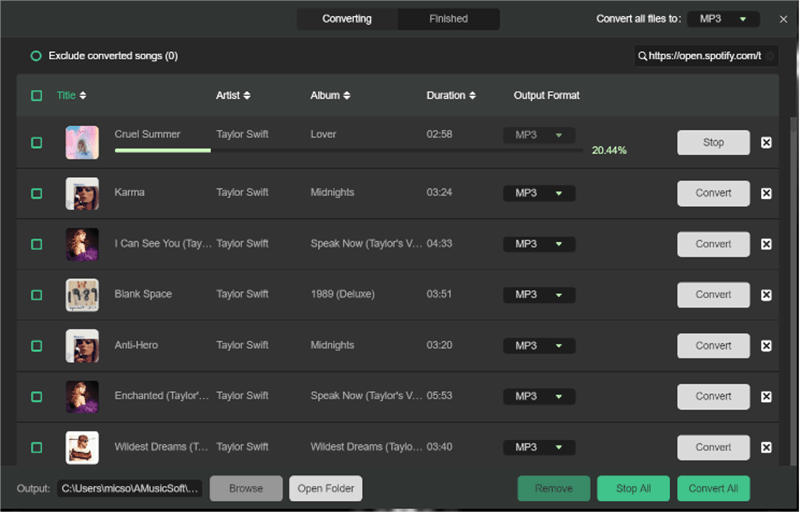 Part 4. The Conclusion
There are several Spotify downloader Mac available. The examples we provided here are commonly used, if you can tolerate the shortcomings of low output quality, unstable conversion, etc., you can try iScream, Audacity, or AllToMP3. It is still best to rely on professional tools that can do the conversion like this AMusicSoft Spotify Music Converter. AMusicSoft Music Downloader can download all songs, albums, and playlists you want at a time with the original audio quality.