Of course, it is always cool to have all those favorite songs saved on your mobile devices and access those even if you are away from home without internet or data connection. Would you agree? Among the many streaming platforms popularized, a lot of applications like the Spotify app can offer you countless amazing tracks. But can you save those Spotify songs for offline listening? Are there any tools you can use during downloading? Are you interested in the topic of this article – "Spotify downloader Mac"?
If you have been looking for a method that you can try to download any Spotify songs you love especially to your Mac computer, this article would help you with that. It is true that paying the monthly subscription fee could be a hassle for many. And, if there is a way to still keep enjoying Spotify songs on Mac even if you are not paying the premium fee, then why not try that out?
The Spotify application has three plans – free, premium, and family plan. If you want to keep using the free version but would like to avoid those limitations and disadvantages, there is always an answer to that. But if you wish to keep using your Premium account, the downloading is of course easy as well. We will share the Spotify downloader mac here and how you can download Spotify tracks by either using your Premium account or if you are a free subscriber.
Contents Guide Part 1. Can I Download Spotify Music to My Mac?Part 2. Top Free Spotify Downloaders on Mac?Part 3. What's The Best Spotify Music Converter on Mac?Part 4. The Conclusion
Part 1. Can I Download Spotify Music to My Mac?
Of course, there is a way to finally downloaded Spotify music to your Mac computer. The easiest way is to use a Premium Spotify account. If you are paying the monthly subscription fee, downloading any Spotify track would not be an issue to you.
So, if you have an account that has been set right and you are always paying the fee on time, you can use this procedure to download Spotify tracks specifically to your Mac computer. Take note that one of the perks that a Premium Spotify account owner can enjoy is the ability to download Spotify songs and listen to those even if offline!
To proceed with the downloading process using your Mac PC, you need to follow these items.
Step #1. On your Mac, make sure to open your Spotify application. The app works well in a variety of devices so installation on your Mac is definitely not a problem. Log in using your Spotify credentials to proceed.
Step #2. In order to download all those "Liked Songs", you can simply hover your mouse to the left side of the page, tick this option to see all those listed songs, and at the top, you will see the "Download" menu.
Step #3. Just click the "Download" button and the app will then proceed with the downloading process.
Step #4. If you wish to download a bunch of songs from a playlist, just head to that playlist you want to keep, open it, and tick the "three-dot icon". You will see new options. From there, choose the "Download" button.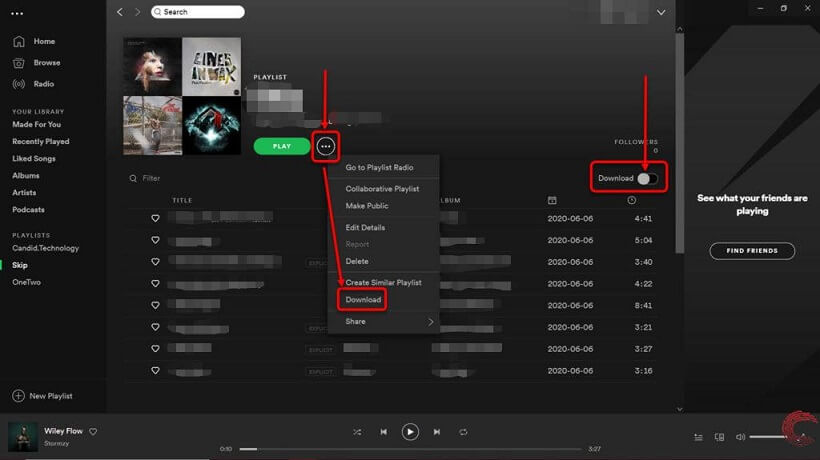 By waiting until the process has been completed, you can be assured that all those downloaded songs will be readily available if you wish to listen to them offline. Keep in mind that once you stopped paying the subscription fee or you decided to remove your Spotify subscription, all these downloaded songs will vanish and there is no way to retrieve them.
So, if you wish to still keep all Spotify songs that you love on your Mac, you need to check some other ways to do it. But don't worry, we'll share the information you need in this article.
Part 2. Top Free Spotify Downloaders on Mac?
Removing your Spotify subscription would mean that you will no longer access all the Spotify tracks that you have previously downloaded on your account. In order for you to still save those for free, we are sharing with you some Spotify Downloaders that can work well on Mac computers. We have three to discuss. It would be your choice to try one or all of these depending on the advantages and drawbacks that these can bring you. We have here iScream, Audacity, and AllToMP3. We will discuss each one by one.
iScream
iScream is a free software application that can be used on Mac computers. It is basically a recording tool that is capable of recording sounds from a microphone or any input device that is being used. Once you have this on your Mac, simply use it the way you are using the usual recording tools – start and stop navigations. For your reference, it can support three output formats – AAC, WAV, and of course, MP3.
Here are some advantages of using this tool:
It is totally free of use
It is easy to utilize
However, since this is free, there are some disadvantages.
You won't be able to keep the ID3 tags of the Spotify songs.
You need to do the manual "start and stop" actions during the recording process.
If you are to use a free Spotify account, then the ads won't be skipped.
Audacity
Another recording tool that you can use is Audacity. This is also free of use (the same as iScream), open-source, and can also act as an editing app at the same time. So, if one of your goals is to edit the downloaded Spotify songs, this could work for you.
As you use Audacity, there are also some drawbacks. The same with the first one, you won't be able to keep the ID3 tags of the songs and the manual starting and stopping would also be encountered. Also, the use of the free Spotify account would mean that advertisements are still present. Added to these, some are finding Audacity as an app that is a bit difficult to use due to its complicated interface.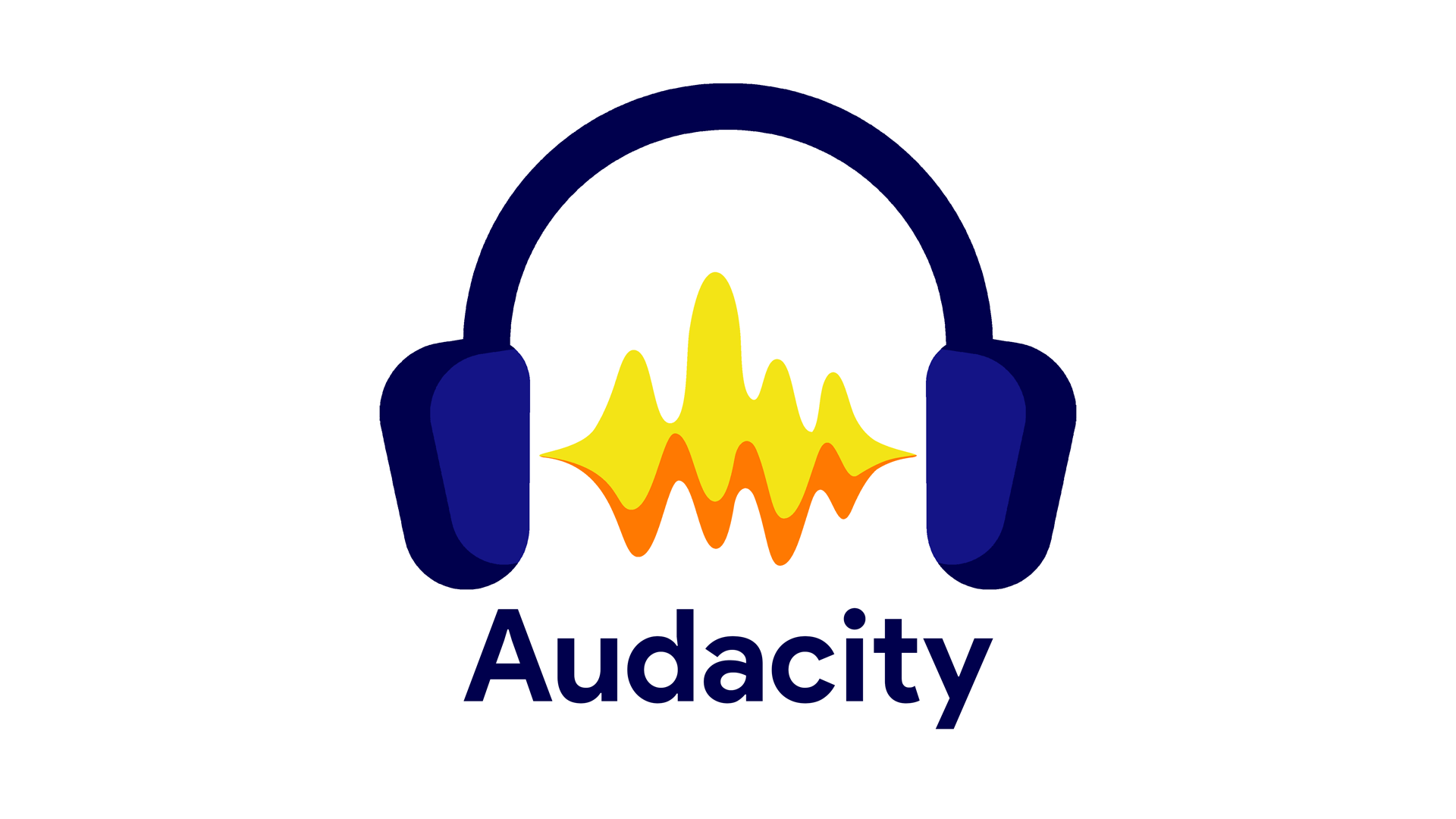 AllToMP3
Another Spotify Downloader mac is AllToMP3. Unlike the first two, this one is an online tool that can do the downloading and conversion of Spotify songs and other audio files coming from other platforms like YouTube, Deezer, and SoundCloud. If you would compare this with the first two, it has an easier interface that is very user-friendly.

To use this, you just need to get the link of the Spotify tracks to convert, paste it in the "search" bar and hit your keyboard's "Enter" button to continue. By doing this, the downloading will immediately begin, and you can locate the converted file in the output folder. What is even good with this AllToMP3 is that you can keep all the ID3 tags.
Since this is as well free, you can only download the first hundred tracks that are in your chosen playlist. There are also reported instances wherein wrong songs are downloaded.
All these tools presented are free. However, there are some cons that you would expect. If you do not want to experience these hassles, we recommend the use of professional tools like this AMusicSoft Spotify Music Converter that we will be discussing further in the next part of the article.
Part 3. What's The Best Spotify Music Converter on Mac?
Though there are free applications that can help you save any Spotify song from any album or playlist, drawbacks and limitations would always be there. If you wish to avoid all those, we have a good recommendation – the use of professional software applications like AMusicSoft Spotify Music Converter.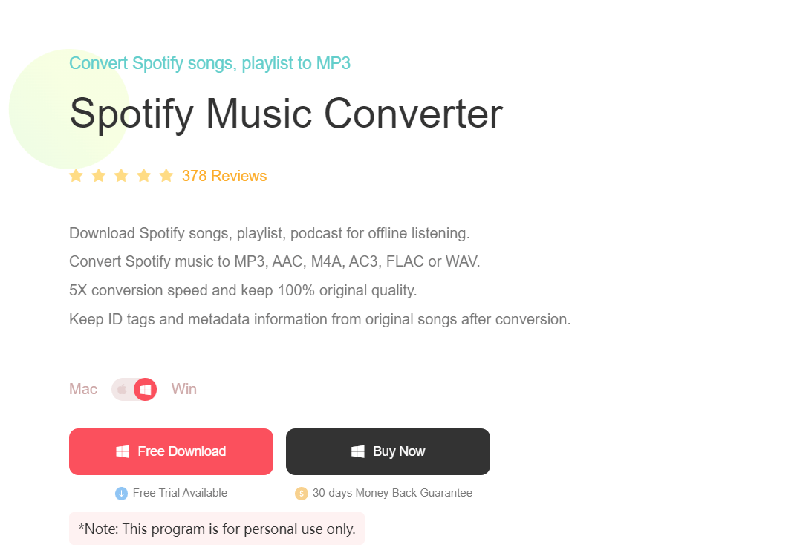 AMusicSoft Spotify Music Converter has been a trusted converter that can bring all the advantages needed by each user. While using this, you will be able to save all Spotify songs you want since the DRM protection of those will be removed while converting using this app. It can also maintain all the metadata and even ID3 tags, so you need not worry about the important information you need relative to each song. This is safe, fast, and easy to use. And, this can support the conversion to supported output formats like MP3.
If you want to give this app a shot and try using it, here is a quick guide for you.
Step #1. Open AMusicSoft Spotify Music Converter and Import the Spotify Songs
After making sure that you have installed this app already on your Mac, simply open it and begin adding the Spotify songs by dragging and dropping.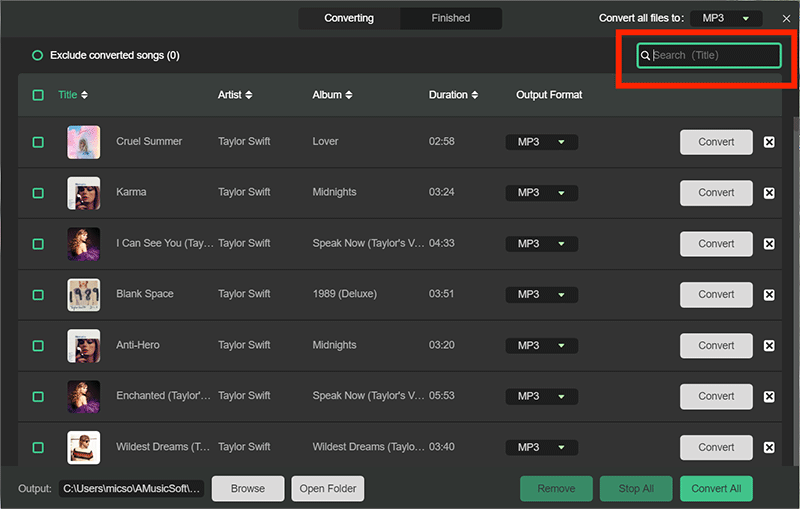 Step #2. You Need to Choose an Output Format
From the supported output formats, you need to choose the one you prefer. Use the dropdown list for navigation. Putting an output folder will help you with easy access as well once the files are converted.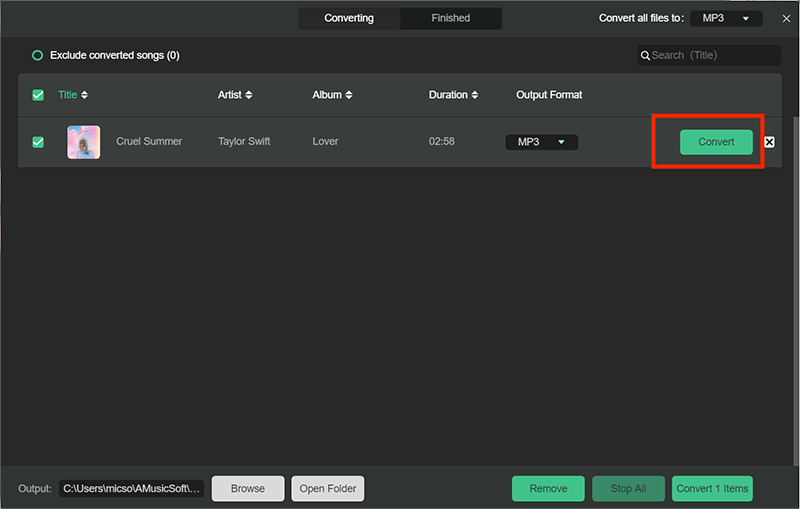 Step #3. Wait Until the Conversion is Over
You just have to wait until the conversion process is over. By clicking the "Convert" button, the app will do the conversion and DRM removal.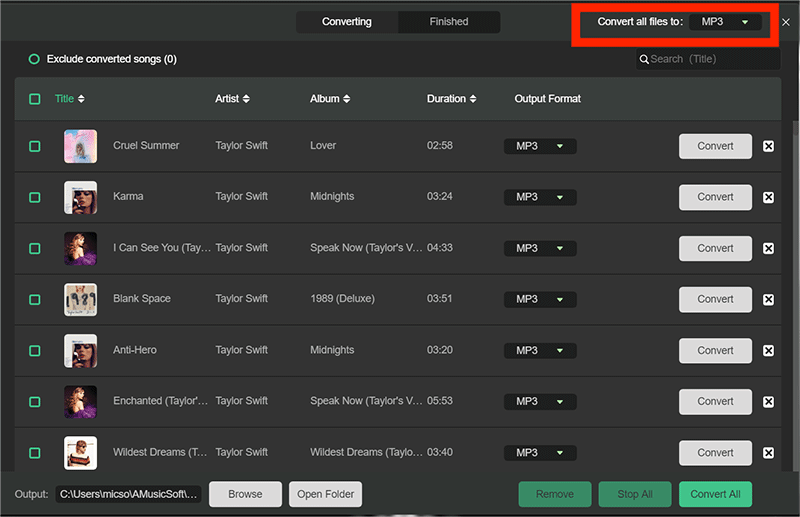 Part 4. The Conclusion
There are several Spotify downloaders that are readily available. You can try the free and even the paid ones. The examples we provided here are commonly used however, there are instances of issues encountered by users. It is still best to rely on professional tools that can do the conversion like this AMusicSoft Spotify Music Converter.