Indeed, Spotify has dominated the whole world. Being one of the most used music streaming apps that have been introduced to people, it still remains at the top because of the several perks that the users keep on getting from listening via this platform. Because of this and many other reasons coming from Spotify users, many keep on looking for tools like a Spotify playlist downloader which is definitely helpful in saving Spotify songs and playlists on different devices.
This post will be tackling these Spotify playlist downloaders – particularly the trusted professional application and even the free online tools that are as well reliable and have good performance.
It is true that having a Spotify premium account could be advantageous especially because one benefit is to be able to download tracks for offline listening. However, those won't last long (in case you discontinued the subscription). Also, if you are a free user, you will not experience this advantage. So, the best way is to find other options – including the use of a Spotify playlist downloader.
Contents Guide Part 1. How Do I Download a Spotify Playlist?Part 2. What's The Best Spotify Playlist Downloader?Part 3. Online Spotify Playlist DownloadersPart 4. Conclusion
Part 1. How Do I Download a Spotify Playlist?
For some users, getting a premium Spotify account is not that much especially if they are into music listening. So, if you have a premium account, the downloading of your favorite playlists is a very easy task to do. In this case, there no need yet for a Spotify playlist downloader to aid in the downloading process. You can keep the Spotify tracks either on your mobile device or PC as long as you have a Premium account. Take note that you can have the playlists, podcasts, and even albums downloaded on your mobile gadget, but you can only keep playlists on your personal computer.
To just easily download any Spotify playlist you want, you can just follow the below procedure.
Step #1. On your device, open the Spotify app and make sure to sign in to your premium account.
Step #2. Head to your "Your Library" menu (that is at the bottom right portion of your screen. Now, you would need to choose a playlist that you wish to download and keep.
Step #3. Now, you will see a "Download" option. Toggle the slider until you see the green color signifying that the app is doing the downloading process.
Once the downloading is completed, you should be able to see a green downward arrow next to each song.
Tip: To easily see those downloaded playlists, you need to just tap the "Your Library" menu and then choose "Music".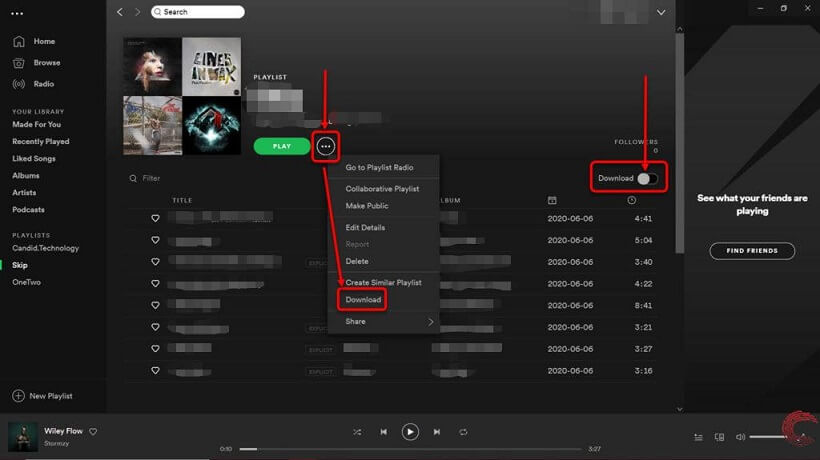 As initially mentioned, the above will only be applicable if you have a Premium account on Spotify. If you are using a free account, you won't be entitled to this advantage and apart from that, in case you cancel your subscription, all downloaded tracks will disappear.
But what if you are still paying the subscription fee but the downloaded Spotify songs still won't stay on your device? Surely, you will be asking the reason behind this.
Why Won't My Spotify Songs Stay Downloaded?
Have you ever been into a situation wherein your downloaded tracks won't stay on the device you use? What method did you try to solve this case? Was that effective? If you still do not know what the answer is, we have information to share with you here.
The reason behind this issue is that there might be duplicated caches on your device. In order to correct this, you need to remove all the offline devices and then do the reinstallation of the app. Take note that the removal of the offline devices should happen before the reinstallation. Added to that, there is a need for you to re-sync all those Spotify tracks you had.
Part 2. What's The Best Spotify Playlist Downloader?
On the web, there would be a lot of Spotify playlist downloaders that you can find. However, at times, it can be tricky to choose which one to use.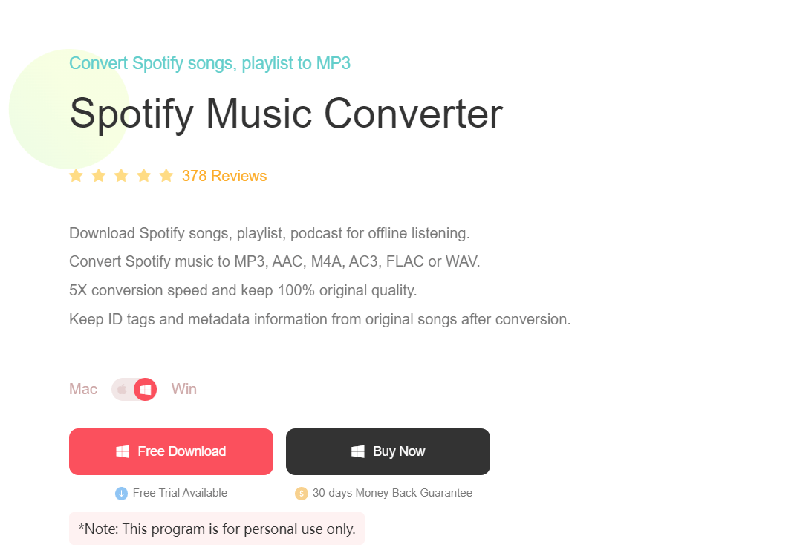 One trusted app that can serve as a Spotify playlist downloader is this AMusicSoft Spotify Music Converter. This can help you with both Spotify track conversion and downloading. It can even support some most used output formats and can keep even the ID3 tags and metadata information of the Spotify songs. Also, the long-time issue regarding the DRM protection will be solved since this app can do the removal of DRM protection. This would make all the downloaded Spotify songs accessible on any device.
If you wish to try using this application, the procedure that you must follow is below.
Step #1. Make Sure to Install the AMusicSoft Spotify Music Converter
The first thing that you must do is to of course have this AMusicSoft Spotify Music Converter on your PC. The installation is very easy to do so there should not be an issue. Once you have this, simply launch and add all the Spotify songs you want to convert and keep. Dragging and dropping will do.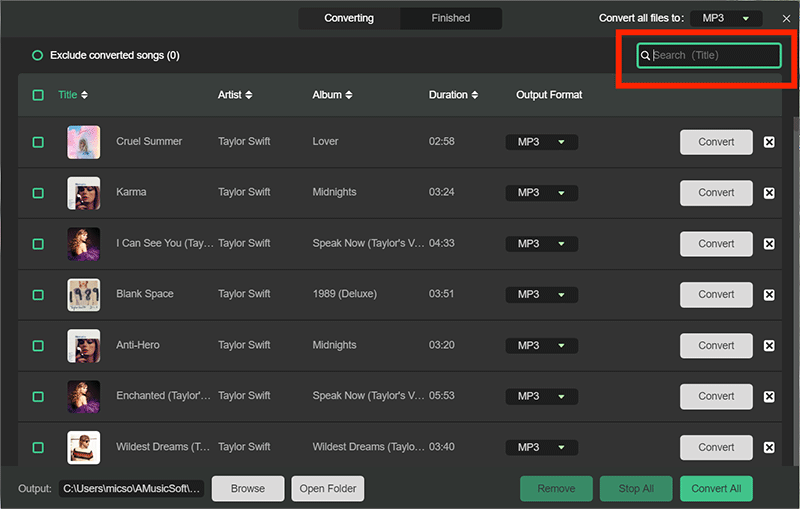 Step #2. Choose An Output Format To Use
From those available output formats, you need to choose one to use via the selection arrow. Also, by selecting an output folder, access to the converted tracks will be easy.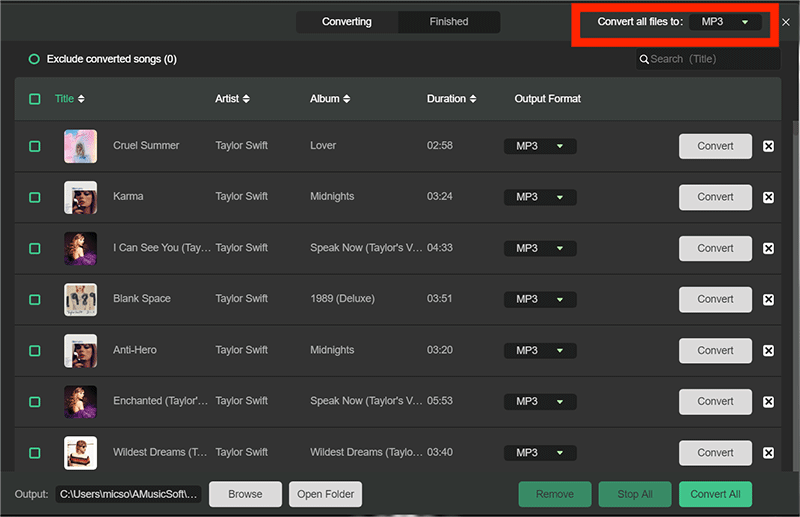 Step #3. Finally, Tap the "Convert" Button And You're Done
The last step is to tick the "Convert" button at the bottom area of the screen. This will let the application do the conversion and even the removal of the DRM protection that the chosen Spotify songs have.
If you would like to try other options apart from using AMusicSoft Spotify Music Converter, there are also online Spotify playlist downloaders that you can make use of. We will be sharing some of the most used.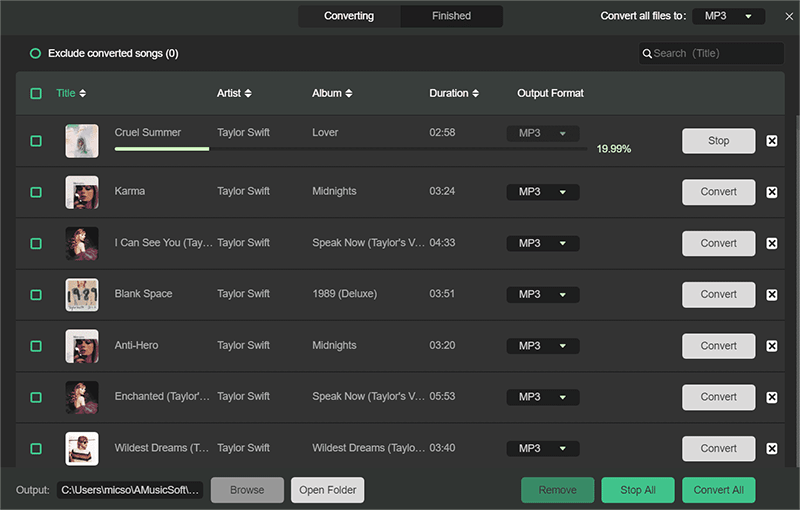 Part 3. Online Spotify Playlist Downloaders
We will be discussing three easy-to-use and accessible online Spotify playlist downloaders in this portion of the article. You can check out these three if you would like to try online methods.
Spotiload
Spotiload is formerly known as Spotify VK Downloader. This is actually a chrome extension (that is using the vk.com network) that you just need to enable on your PC to proceed with the use. It can serve as a Spotify playlist downloader that can save tracks in MP3 format.
Upon installation, this will require you to make and sign in to a vk.com account. After doing so, you need to go to your Spotify application and look for the playlists that you wish to keep. From its toolbox, choose the tracks and tick the "Download" button to finally get those saved.
The advantage of using this is that it is easy to install and of course, free of charge. However, there are some drawbacks. The use of this vk.com might be illegal in some countries. There are also times that this is unstable, and the quality of the output files is not good.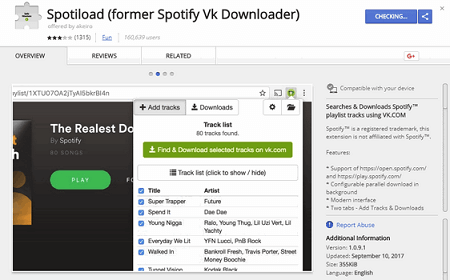 MP3fy.com Online Spotify Downloader
Another Spotify playlist downloader that you can use online is this MP3fy.com. Apart from being able to support the Spotify app, this can also support other sites including YouTube, Facebook, Vine, Vemeo, and others. It supports the most used output format, MP3, and is as well capable of downloading video files without limitation. This is as well free of use and very easy to handle. However, while using this, there could be some ads and the quality of the output could be lossy. Added to that, if you want to convert to a format other than MP3, that won't work since this can only support the MP3 format.
Spotify & Deezer Music Downloader
Another online Spotify playlist downloader recommendation is this Spotify & Deezer Music Downloader. This is also a Chrome extension that allows the downloading of Spotify songs to MP3 format in just seconds. By simply searching this extension and clicking the install button, you can have this on your PC.
After the successful installation, you should be able to see a green icon at the top area of your browser. Click this icon and your Spotify web player will open. You must make sure that you are signed in using your account. You have to choose a playlist to download and simply toggle the "Download" slider to allow the app to process the downloading. Each song in the playlist will be downloaded to your PC in MP3 format. However, there are instances that some users experience unstable processing and failure in downloading. When it comes to the quality of the audio file, it can be said that it is on average.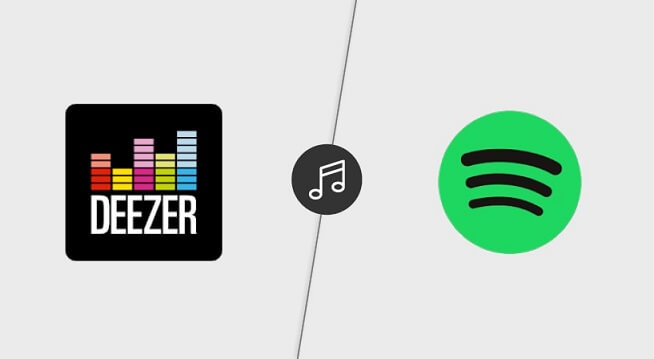 Part 4. Conclusion
At times, it could really be hard to look for great and trusted Spotify playlist downloaders, especially for the first timers. Looking for articles reviewing a certain app could be helpful before proceeding to the installation process. It is always best to read the pros and cons before you proceed. In this case, if you are in the look for a Spotify playlist downloader, AMusicSoft Spotify Music Converter is definitely a good option. If you wish to try some online tools first, there is nothing to worry about. Those are as well good. However, expect some disadvantages along the way.