As we all know, Spotify is one of the top-of-the-line music streaming applications in competition with Apple Music and Amazon Music that allows its Premium users to listen to non-stop music and content whether thru online or offline playing. It does not allow you to download their music and play it with any other platform or other devices without logging in to your account. Hence, many Spotify users ever wonder if they can add and play that Spotify music to other Android devices and MP3 players.

If you are wishing to grab an entire playlist of Spotify Music for yourself and save them as local files, this article will talk about the best Spotify to MP3 converter. You can use a Spotify to MP3 converter online or offline we mentioned below.
Contents Guide Part 1. Is It Legal to Convert Spotify to MP3?Part 2. Top 3 Online Spotify to MP3 ConverterPart 3. The Best Spotify to MP3 Converter in 2023Part 4. Conclusion
Part 1. Is It Legal to Convert Spotify to MP3?
Is it legally acceptable to convert and download Spotify music to MP3 file format so that you can play it with your MP3 player anytime and anywhere without worrying about the monthly subscription and internet connection? The answer is a big YES. But with some restrictions. It is okay for you to use Spotify to MP3 converter online or offline and play MP3 music files with any player as long as it is for personal use and no profit or money is involved.
If in any case, you use Spotify Converter to MP3 for selling the music, it may lead you to some legal issues, so be very warned that these applications intend for you to have personal backups and enjoy offline streaming and not for business use.
Tips: If you are interested in how to convert Spotify songs to MP3, you can view these guide to learn about it.
Part 2. Top 3 Online Spotify to MP3 Converter
Many online applications present the same services of converting Spotify to MP3, but the question is, how effective and user-friendly they are to the users. Discussed in the next paragraphs what Spotify to MP3 converter online that you may try by surfing the net. Of course, you can also convert Spotify to other formats, such as FLAC.
1. SpotifyMate - Online Spotify to MP3 Converter for Mac/Windows
SpotifyMate is a powerful Spotify to MP3 converter that will enable you to download Spotify songs in MP3 online. No need to install any apps or extensions, you only need a Spotify track, playlist, or album link to paste in the input field on SpotifyMate Spotify Music Downloader website and download MP3 file format. SpotifyMate provide you with a simple and efficient way to download your favorite Spotify songs 100% FREE.
However, using this application may also have the disadvantage of losing the original sound quality during the converting process, and the output quality of Spotify tracks only at up to 120 kbps. Besides, it requires clicking the 'Download' button one by one to download a single Spotify song in a playlist to the computer.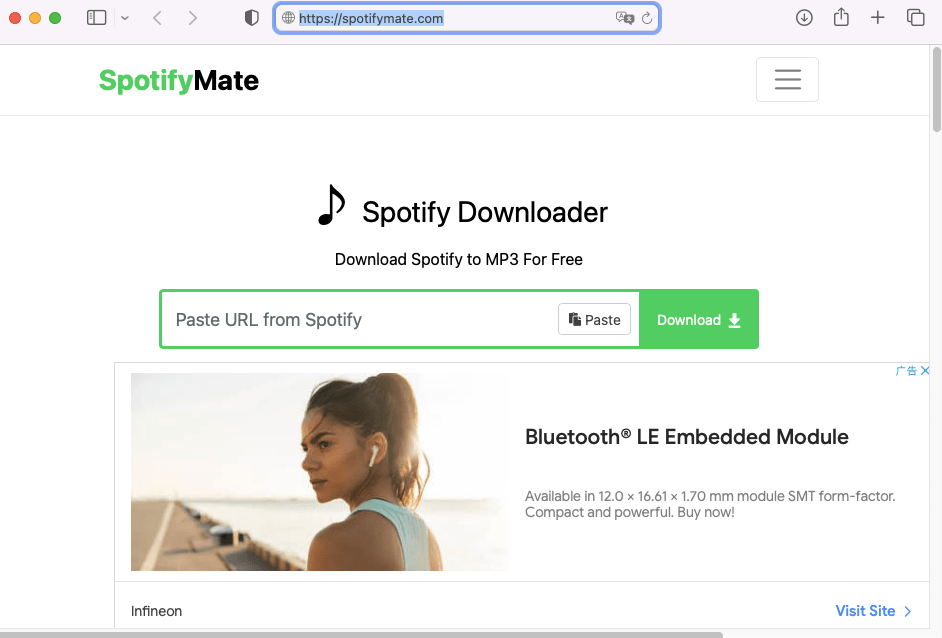 2. YouTube 4K Downloader - Online Spotify to MP3 Converter on Website
YouTube 4K Downloader is also a web-based Spotify to MP3 converter online on its website. It allows users to convert Spotify songs to MP3 with the song URLs. However, sometimes it's not working. When you click on the input box, you will be redirected to an ad page. Then you need to go back to the original tab and paste the song URL.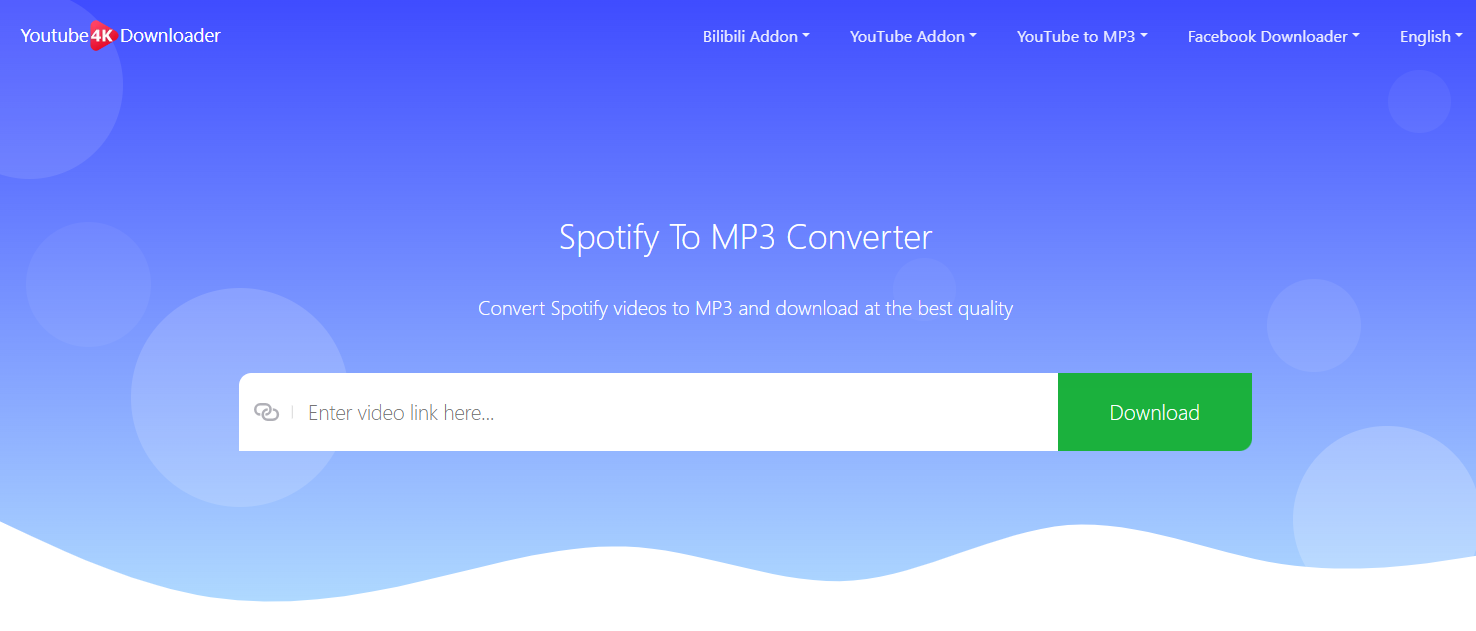 3. Soundloaders Downloader - Online MP3 Converter for Spotify
Soundloaders is a Spotify to MP3 converter online. It also supports downloading MP3s from Apple Music, Deezer, YouTube Music, and more. Like any other online tool, Soundloaders Spotify Downloader also has pros and cons.

Let's start with the pros of using this music downloader. First of all, it is free of charge and supports downloading music from several music sources. At Soundloaders, it does not require any personal information or account creation to use the service.

On the other hand, using this downloader may not be stable all the time and the download may fail. You need a stable network. Its queue system may be a slight wait at times, so please be patient.

Part 3. The Best Spotify to MP3 Converter in 2023
If the one you are looking for is the best professional Spotify to MP3 Converter online that will help you, your best shot will be the AMusicSoft Spotify Music Converter. Why is that so? Here is the reason why.
AMusicSoft Spotify Music Converter will allow you to easily convert and download Spotify music, playlists, or albums to MP3, WAV, FLAC, and M4A without any loss to its sound quality. In addition, it will allow you to keep their ID3 Tags. Because Spotify music has digital rights management protection (DRM), one can only play Spotify songs thru the Spotify application. But by using AMusicSoft Spotify Music Converter, these protections will be removed from the songs and playlist and you can now enjoy Spotify music on any device for offline listening anywhere. So let's start converting. For example, you can play Spotify on Alexa, PS4, or any device.
In just three easy steps you can now have your personal backup copy of the playlist and music of your choice in any of your chosen MP3 players. Let's follow the steps provided to have a hassle-free conversion.
You have to launch the AMusicSoft application on your device.
Add Spotify content such as songs, playlists, and albums into the application.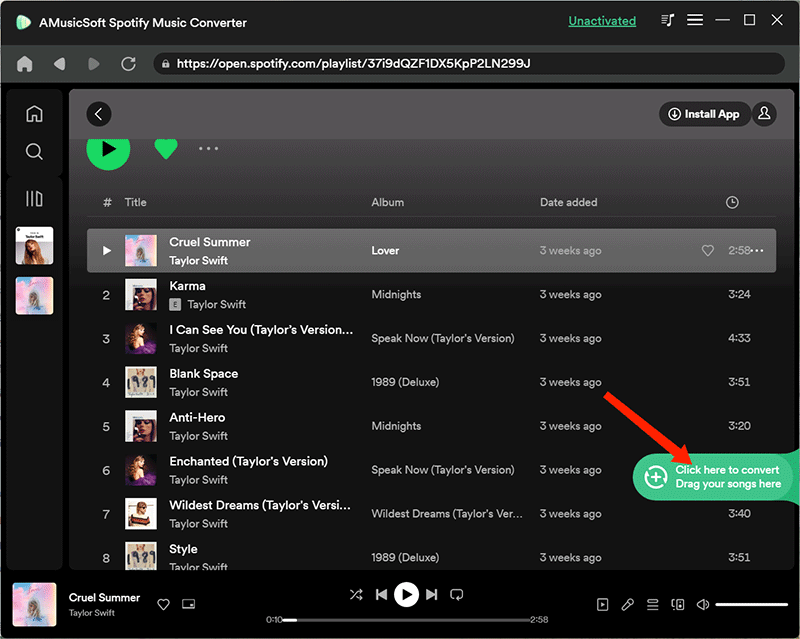 Then, select your preferred output formats. You can choose from MP3, AAC, AC3, FLAC, or WAV as your output formats. After choosing the output format, select the folder where you want to save your converted music.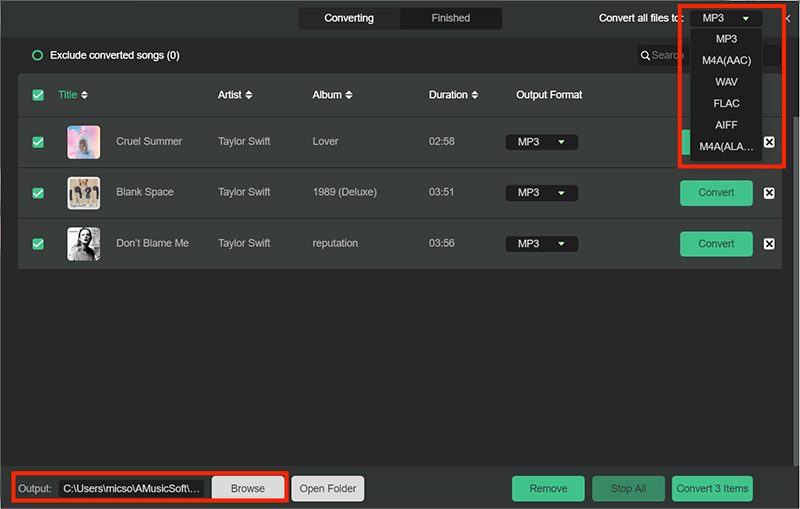 Simply hit the convert button and your good to go.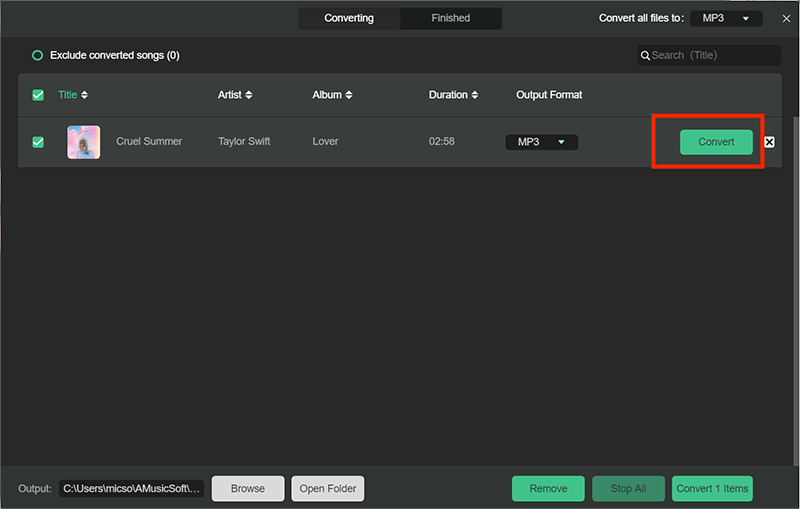 It is right, isn't it? Just by following these three simple steps, you can now play anywhere, anytime any music of your choice to any MP3 player. This is only one of the advantages of having AMusicSoft Spotify Music Converter.
Part 4. Conclusion
Subscribing to Spotify service may cost you some money. Instead of paying monthly bills to their services, why not have your own personal backup of this music for you to listen to anywhere and anytime you want. By having AMusicSoft Spotify Music Converter as your Spotify to MP3 Converter online, and this application will meet the expectation that you are looking for. Hope this article enlightens the readers on how Spotify Music be converted to MP3 file formats and be played on your MP3 players, iOS, and android devices.
Robert Fabry
Apple Music, Spotify, Amazon Music senior users. Share various tips and solutions.
Last updated: September 19, 2023