Play Station 4, or simply known as PS4, is originally designed to be a video game device. This is a product of Sony and is basically the enhanced version of PlayStation 3. The development of PS4 is due to the demands of users regarding improved and additional features of the gadget. Though this is literally believed as the successor of the previous model, which is PS3, there are still a lot of old services that you cannot try on PS4. But one of the things that people look forward to in using this device is with regards to "how to listen to podcasts on PS4 ".
In this post, I have provided instructions and solutions particular to the process of how to listen to music or podcasts on PS4. Save some of your time to quickly read this post and be able to enjoy your favorites on your PS4.
Contents Guide Part 1. What Is PS4 and Everything That Must Be Learned About ItPart 2. How to Play Podcasts On PS4?Part 3. How to Play Apple Music on PS4?Part 4. Conclusion
Part 1. What Is PS4 and Everything That Must Be Learned About It
Before we focus on tackling about how to listen to podcasts on PS4, let us see first the important things that people should know about this game console.
You should be alert about the freebies and other rewards that PS4 would reward its users. There are times that it would offer an entire month of free Sony Music Unlimited, a certain amount for a Play Station Store credit and free services from Play Station Plus.
Displaying pictures onto your TV screen is possible via the HDMI port of your PS4. This can also make sounds playing on your TV.
Every PS4 set includes an earpiece and microphone that will enable you to have a small chat with your friends whenever you game. This will even allow you to listen to game audios while you're in game.
Apart from online gaming, all users can also stream videos and other online services via PS4. All you have to do is to secure the stability of your internet connection so that downloading will be fast and uninterrupted.
For streaming music and accessing other files, you may use a USB drive as it is now supported on PS4 devices.
Part 2. How to Play Podcasts On PS4?
Currently, the procedure on listening to podcasts on PS4 is allowed, but only from a streaming service that is supported on the game console. As of now, the only supported app is Spotify. Even without the subscription, all gamers can simultaneously play podcasts while playing. All you have to do is to make sure that you are subscribed to your favorite shows and podcast episodes.
Check out the steps below on how to listen to podcasts on PS4.
To start, navigate to the Play Station Store to get the Spotify app. On the search bar shown, type Spotify and hit the Download button to proceed with the download process.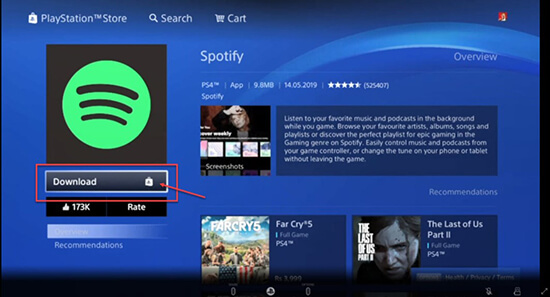 Launch the application and create your own account. After that, sign in by providing your details.
Now, press down the PS button found on your PS4 controller to reveal the quick menu options.
From the shown menu, choose the Music option and proceed with selecting Spotify.
Finally, choose any podcast that you wish to play for streaming.
If you are using the Apple Music service instead, unfortunately, the app is not supported on PS4. But Apple Music is fully integrated into the PlayStation 5 since 2021 with support for background music listening whilst gaming, 4K music videos, and access to the full Apple Music catalog. On the bright side, the good news is that its music-related content can be played on PS4. PS4 supports audio files in several different formats – MP3, FLAC, M4A, and AAC. So, let us see how you can play Apple Music on it.
Part 3. How to Play Apple Music Songs on PS4?
Due to the copy protection encrypted to Apple Music files, which is called DRM, streaming Apple Music will only be possible for all iOS users. Apart from being unsupported on PS4, DRM is an additional factor as well why you cannot proceed with how to listen to podcasts on PS4 process. Another thing to consider is that the format of files from Apple Music is not compatible with PS4.
But if you think that playing these contents won't be doable anymore, let me tell you that there is still hope as long as conversion is done. The formats that PS4 can read and recognize include MP3, FLAC, M4A and AAC. Once you got a tool that can support this conversion, how to listen to podcasts on PS4 along with albums and playlists would be possible, too.
For this process, I would suggest choosing a tool that will allow you to save time and will make it easy for you to utilize. These descriptions will fit perfectly for AMusicSoft Apple Music Converter. With its 16x faster working speed, it can download Apple Music files in just a couple of minutes. It has a very simple user interface that is very convenient to use and understand. Aside from that, it can even let you download the best audio quality that you may save on your device. Now you can listen to Apple Music songs on other music players offline, and back up your Apple Music library before canceling the subscription. AMusicSoft can support the formats of MP3, FLAC, WAV, AAC, AC3 and M4A.
Follow the procedure below on how to use this tool to convert and download Apple Music to compatible formats in order to proceed with streaming them.
Launch your browser and head to the website of AMusicSoft to download the Apple Music Converter. Install the application on your device right after.
Open the installed app and select all the titles to convert. Tap the selection box of each track selected to add them.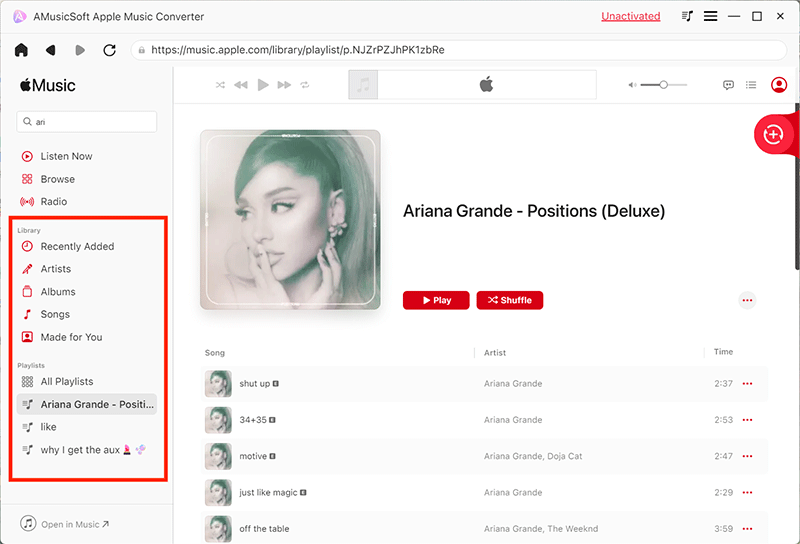 Choose any from the supported formats and provide the output folder as well.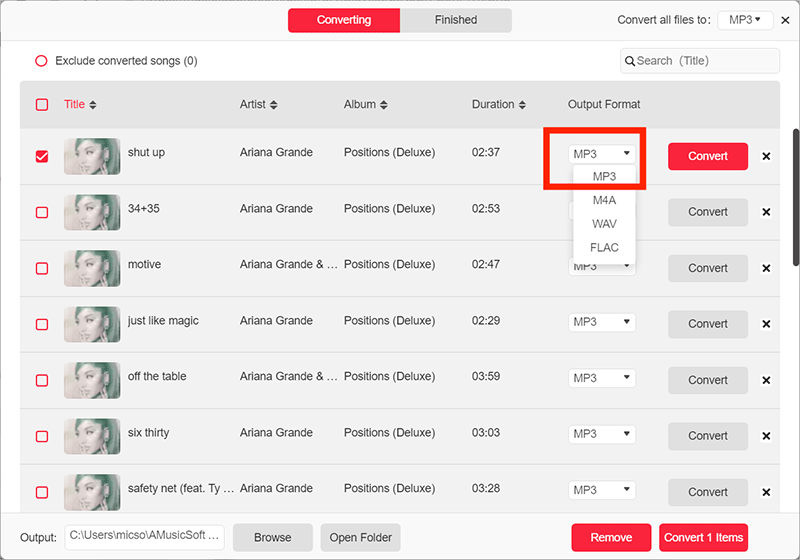 Begin with the conversion process by tapping the Convert button.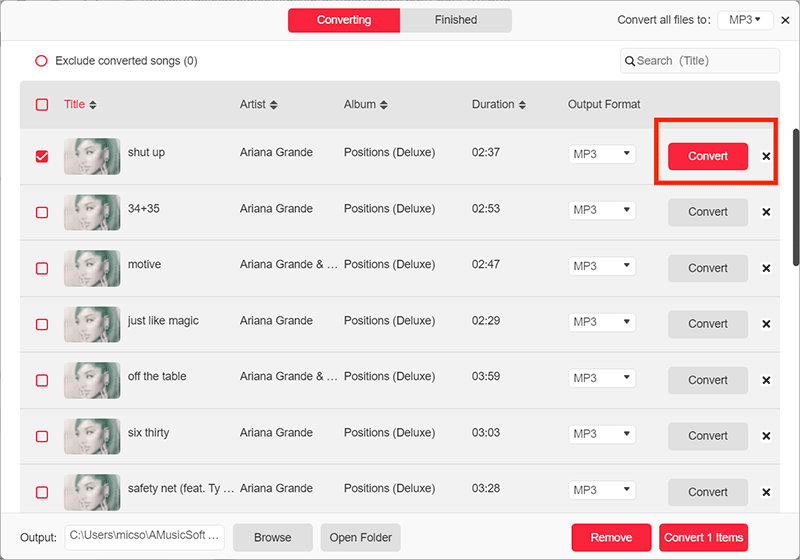 Finally, get the results and save them on a USB drive.
Save them to a USB drive and just get them accessed on your PS4! Here is how to do that!
Connect the USB drive to your computer and create a folder where you are to save the converted music or podcast files.
Plug the USB drive into your PS4. Your PS4 should recognize it within a few seconds. When your Media Player app is open, you'll see the USB stick as an available device.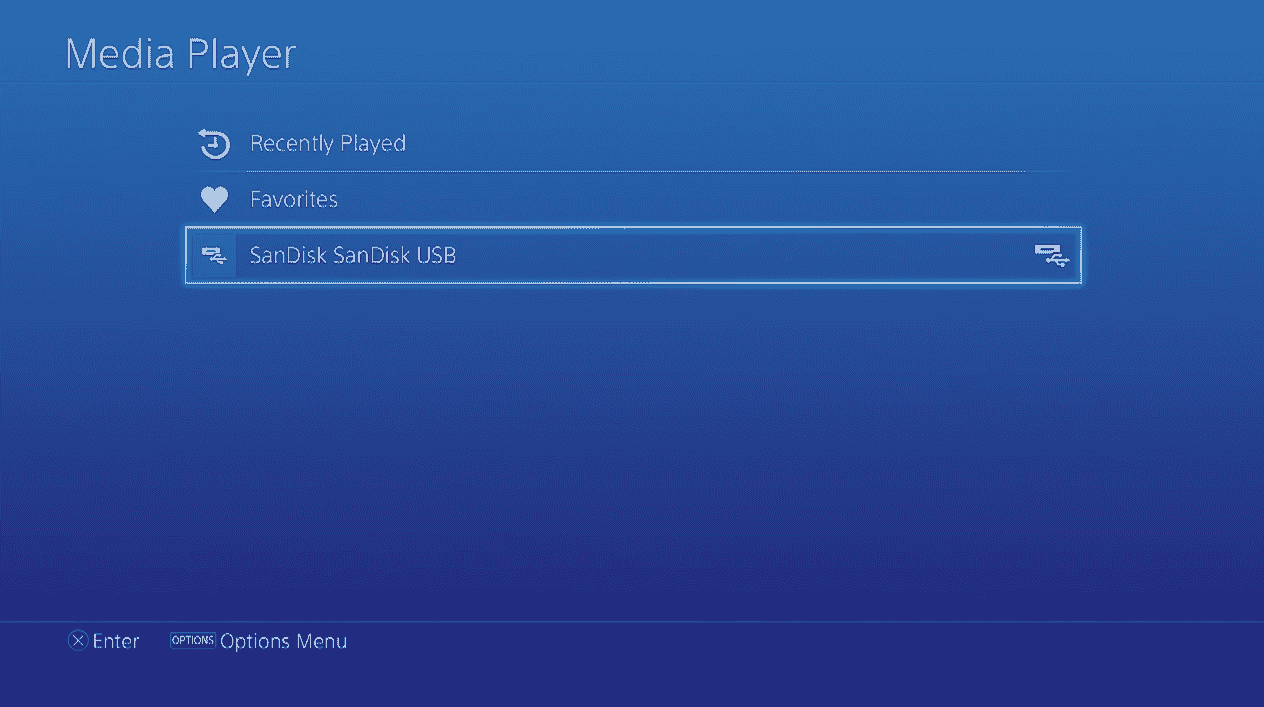 Select the files you want to listen to on your PS4 while gaming. Alternatively, if you have plenty of files saved in the folder, you can press the "Options" menu, and then choose the "Play" button. By doing all, all those the folder has will be played.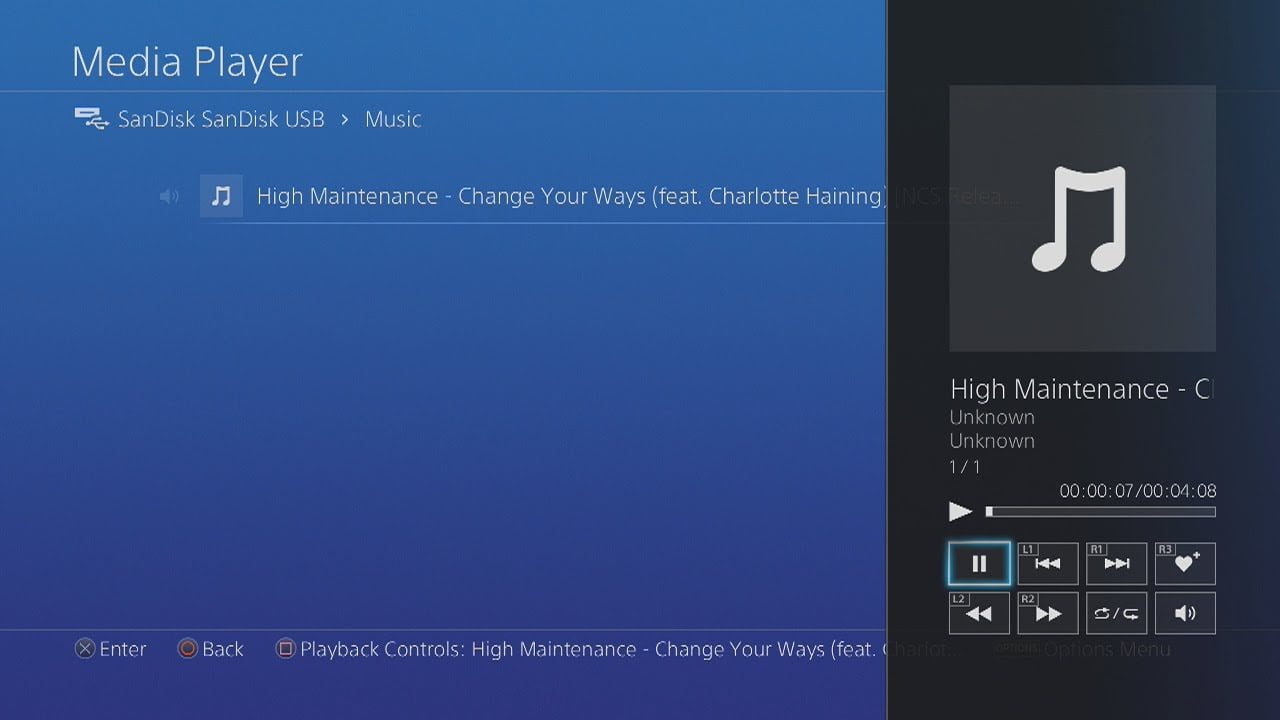 Part 4. Conclusion
As the process on how to listen to podcasts on PS4 can only be done in selected platforms, using AMusicSoft Apple Music Converter would be a great help in the conversion of files into compatible formats. In that way, streaming music, podcasts, playlists and more would be unlimited. This tool can also help you enjoy the contents on multiple devices of your choice.
Robert Fabry
Apple Music, Spotify, Amazon Music senior users. Share various tips and solutions.
Last updated: April 26, 2023