There are a lot of audiobooks players that you can choose from. But if you want to experience the best of audiobooks, you should read this article because we will share with you the best audiobook player that will rightfully suit all your needs.
We are sure that you have a lot of qualifications when it comes to your favorite hobby. And we will not also fail you since we gathered all the best audiobook players that you can use for iPad, iPhone, Android phones, or personal computers.
Contents Guide Part 1. Is Audiobook Better Than Reading? Part 2. What Is the Best Audiobook Player for PC Users?Part 3. Best Free Audiobook Players For AndroidPart 4. Best Free Audiobook Applications For iPad Or iPhonePart 5. To Summarize It All
Part 1. Is Audiobook Better Than Reading?
Have you ever imagined your life without books? If you are a certified book enthusiast, I bet you will lose almost half of your life without having the chance to flip on a hard-bounded book that you always adore. Isn't the smell of books amazing?
But there is something more in books that technology can help us all. If you are an avid fan of a specific writing and have no enough time to sit in a library to read the book or browse a bookstore to buy a copy, a very lovely product of technology will not let your hopes down. You are saved by audiobooks.
An audiobook is defined as the audio recording of a book. It is a more convenient version of hard bounded books since you can enjoy it even while cleaning your house, or while riding a bus going home.
There are some people who like audiobooks better than reading the hard-bounded versions since it is a lifesaver for book lovers who really enjoy the art of books. Let us have a look at the different advantages of audiobooks.
It can help you save a lot of your time.
It helps a lot in building critical listening skills.
It will help you improve your memory.
By listening to audiobooks, you hear the real emotion of the characters and gain a livelier and more intense version of the story.
It helps improve focus and prolong attention span.
It helps improve your comprehension ability.
Since it involves listening, it helps you learn the proper diction of words, and aid you in the improvement of your fluency and pronunciation.
It develops empathy.
It is such a relief for booklovers with visual impairments.
It contributes to a healthier mind and body.
Part 2. What Is the Best Audiobook Player for PC Users?
If you are so hooked with audiobooks and you are still searching for the best audiobook player that you can use, you do not have to worry anymore; Medisoft Apple Music Converter is already here.
It is an all in one professional converter that will cater all your needs from conversion to digital rights management (DRM) removal. You can also use this professional converter to convert your purchased audiobooks from iTunes or from any online site where you purchased them. It can provide comfort and can make your audiobooks easily accessible for any devices
AMusicSoft Apple Music Converter is also a powerful audiobook converter. With AMusicSoft Apple Music Converter you can customize the name of a file by putting your preferred title, name of an album or, name of artists. It also supports a lot of audiobook formats such as AAX, M4B, AA, and AAX+. You can also convert an entire audiobook library to a more accessible format like MP3 in just minutes.
In order for you to use AMusicSoft Apple Music Converter, you should have the latest version of iTunes installed on your computer or the 12.2 version of iTunes. There is also a requirement when it comes to the operating system of your device, it should be Windows 10/8.1/8/7 (32 & 64bits); macOS 10.9, 10.10, 10.11, 10.12, 10.13 and 10.14.
How To Use AMusicSoft Apple Music Converter To Play Audiobook?
It is now time to discuss the steps on how can we use the AMusicSoft Apple Music Converter in order to play the audiobook. You can never go wrong while enjoying your favorite book using the best audiobook player that you can have. There are only three easy steps that are very easy to follow. You just have to be reminded of some notes such as;
You should make sure that the Apple iTunes application is closed before launching the AMusicSoft Apple Music Converter.
Do not make any transaction or process on your Apple iTunes application while you are using the AMusicSoft Apple Music Converter.
Here are the three easy steps that you need to follow in using the best audiobook player.
The initial step is to pre-select all your most wanted audiobook files and make a specific folder where you store them. You can choose multiple files and by the use of AMusicSoft Apple Music Converter, you can listen to them in just minutes.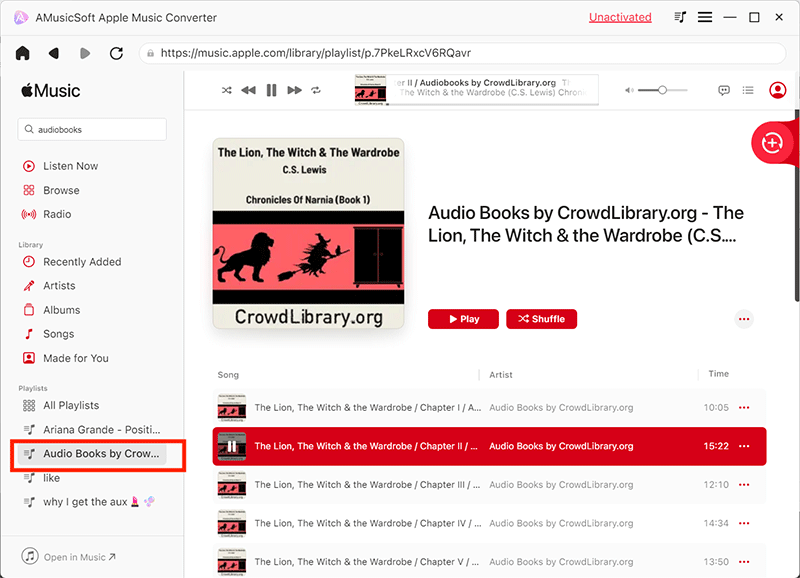 Then, choose a specific folder where you want your output files to be stored. It is for the easy management of the files once the conversion is done, and once they are ready for personal use.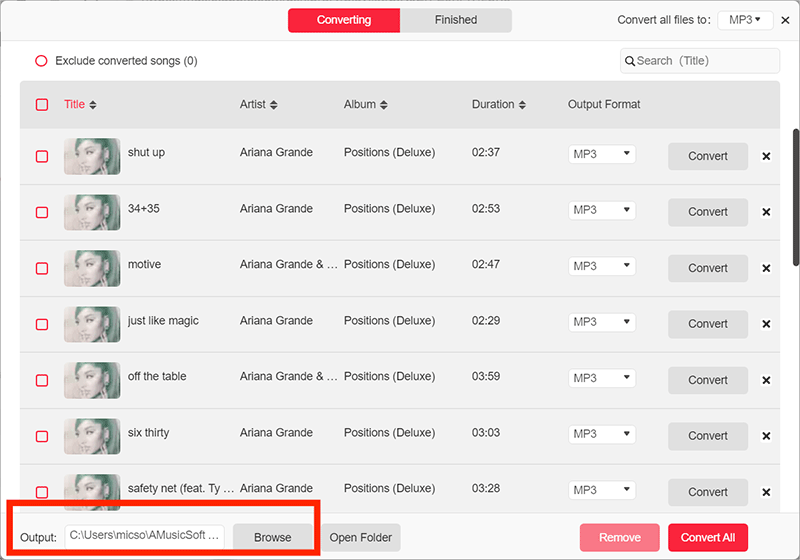 The third and final step is to look for the "Convert" button, by clicking it; you can convert all your favorite audiobooks to a more accessible one, like MP3. It can also help you get rid of digital rights management or DRM protection making it useful even when you are offline or has no membership plans to other online providers of audiobooks.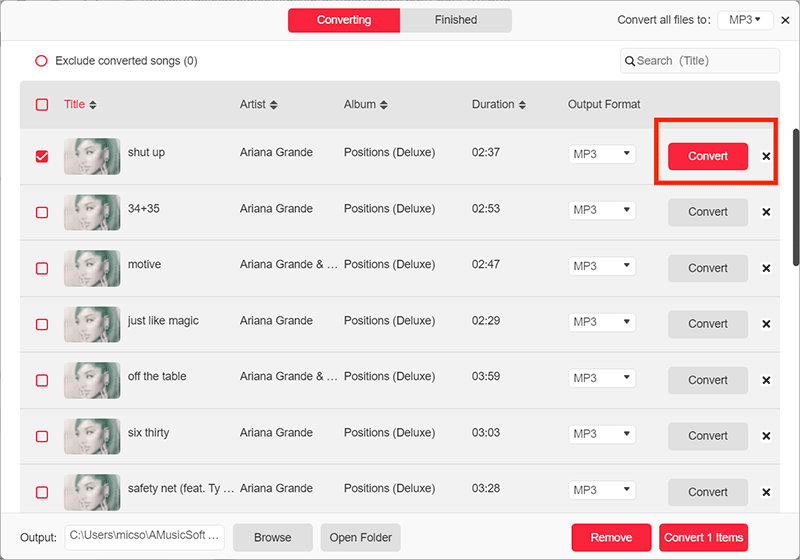 Imagine with just three easy steps, you can now enjoy a lot of your favorite audiobooks anytime or anywhere you want. You can also easily transfer them across an array of your devices without worrying about technical restrictions or DRM. AMusicSoft Apple Music Converter is indeed your best audiobook player.
Part 3. Best Free Audiobook Players For Android
If you have an Android phone and you are searching for the best audiobook players for your device, don't close the page yet, we have sorted some of them where you can choose from.
Audible
Well, Audible is one of the most popular online platforms when it comes to audiobook listening. It offers a one-month free trial so that you can have an experience of how they can give you a comfortable way to listen to audiobooks. It has a very user-friendly interface that lets you easily navigate through its features. This application will definitely be on your list 'The Best Audiobook Player'. You can use it over your array of devices, such as your phone, or personal computers.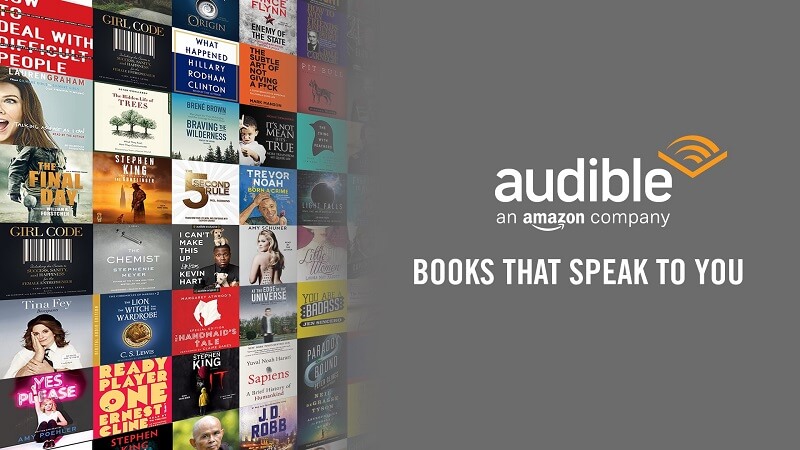 Audiobooks.com
It is also one of the most notable ways to listen to audiobooks; it is famous since it is known to be a rival of Audible. The process of how you can listen to audiobooks here at Audiobooks.com is very similar to Audible. The membership starts by signing up, buying a book, and subscribing in order to get a free book for you to listen to every month. They also offer a lot of discounts and promos which you will surely enjoy. It has a large collection of audiobooks and has also 700,000 podcasts that will surely add to your enjoying time while listening to your most wanted books. When it comes to the membership fee at Audiobooks.com, it is quite expensive compare to other online platforms.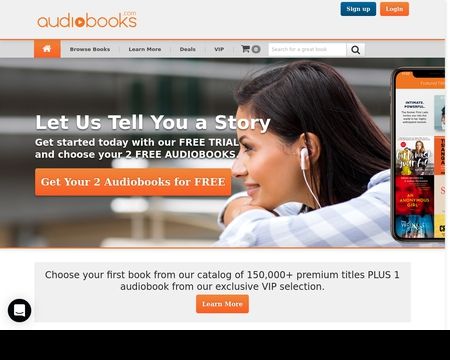 Google Play Books
It is still hot on the plate! Google Play Books just added audiobooks over the list of all the amazing features that if offers. What is good with Google Play Books is it uses a very simple platform that users can easily understand and follow. With Google Play Books, you purchase a book; listen to it over a period of time that you prefer without asking you to subscribe. It also offers a preview of a specific audiobook that you can use as a reference before purchasing one. What is amazing with Google Play Books is you can get a support system even when you are offline, it also offers a night mode which is good for the many night owls out there.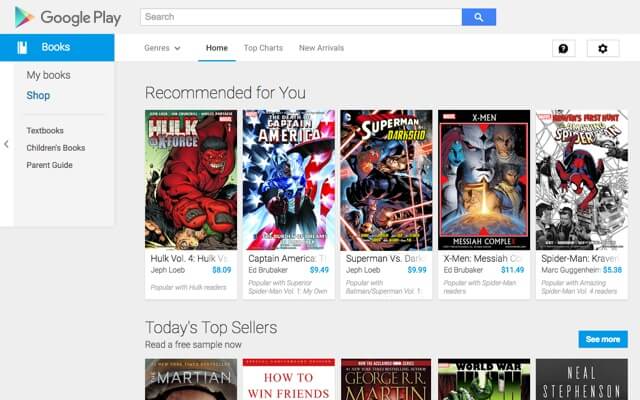 Kobo Books
It may not be familiar to many but Kobo Books is one of the biggest competitors of Amazon. It works almost the same as the Amazon Kindle App. It offers a feature where you can purchase and download normal books and audiobooks. This application has frequent bugs and updates but if you are looking for a great alternative to Google Play Books and Amazon, this one will work too.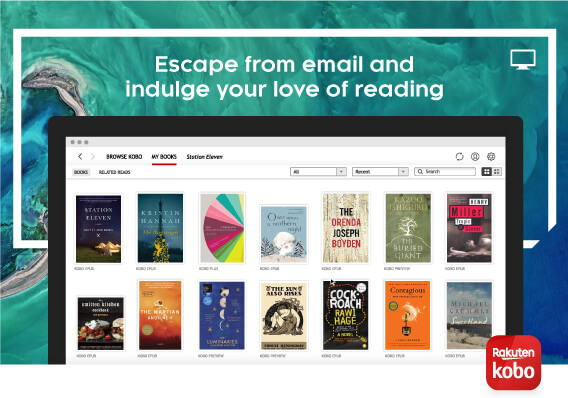 MediaMonkey
This online platform became famous for being an outstanding music player, and not only that, it can also help you enjoy other types of media at your comfort. Unlike, the other application and online platforms that we have discussed a while ago, it does not offer the purchasing and downloading of audiobooks. However, you can use MediaMonkey to listen to the audiobooks that you have already downloaded.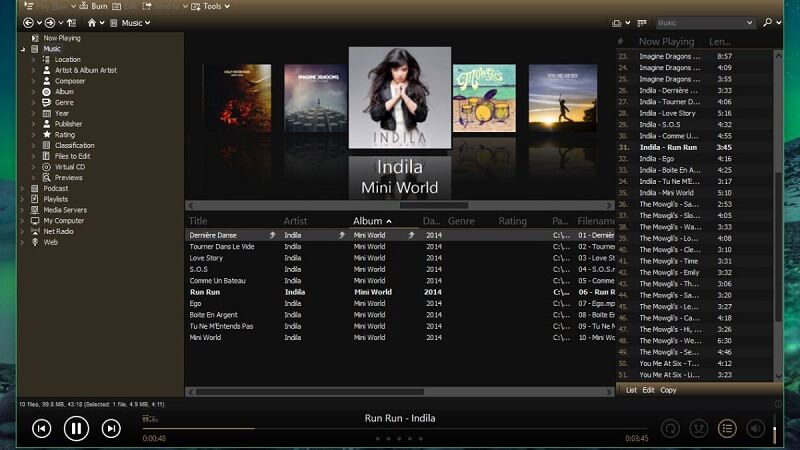 Tips: For many Android users who want to enjoy those amazing audiobooks resources on iTunes, here is a way to let you convert iTunes audiobooks to your android device.
Part 4. Best Free Audiobook Applications For iPad Or iPhone
It is not difficult to find the best audiobook player today if you are an iPad or iPhone user. There are a lot of audiobook players that you can choose from which will surely help you enjoy your time while listening to your favorite book. Here are some of the best and free audiobook applications that you can try.
Apple Books
You do not have to cross the long bridge to search for a way to listen to your most wanted audiobook using your iPhone, Apple Books; Apple's very own reading application is here for you. An avid user of iPad or iPhone will definitely tell you that it is already enough for their book needs. By using Apple Books, you can enjoy many in application audiobook purchases that you can play using their well-designed, neat, and simple player. It also offers CarPlay support.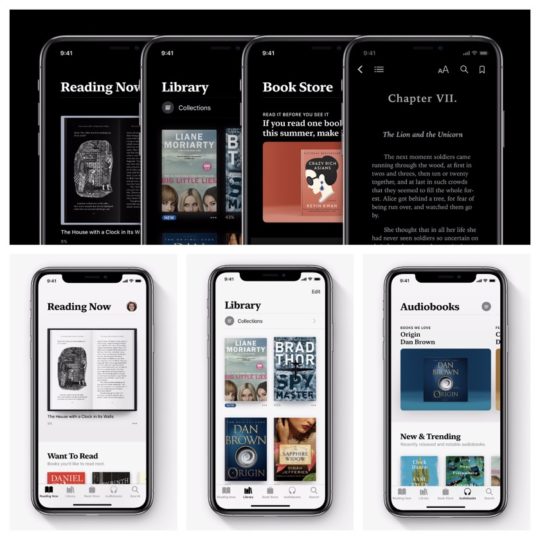 Libby
One of the famous ways to listen to audiobooks for free is Libby. It is an application that was developed by Overdrive. It functions the same as how a normal library does. You borrow an audiobook using a specific library card. You also need to sign up in order to avail of the fun and very lovely features of Libby. If you have an iPad or iPhone which has bigger storage, you can also download audiobooks from Libby. One of the greatest features of Libby is it offers almost all the content across a number of libraries that you can find being stored on a single shelf. You can also sign in to a number of libraries and enjoy listening to audiobooks wherever you are at your desired time.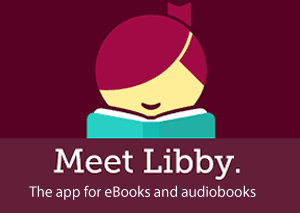 Scribd
While most of the audiobook's players are the same, this one offers a little change to your usual audiobook player. This platform offers unlimited access on your most wanted audiobooks once you become a paid subscriber. It is somewhat similar to Audible.com since it also offers a one-month free trial and will ask you if you would like to be a member after the trial period. You can also access a lot of magazines and eBooks with Scribd. And if you are already a subscriber you are entitled to an unlimited number of downloads based on your preferences.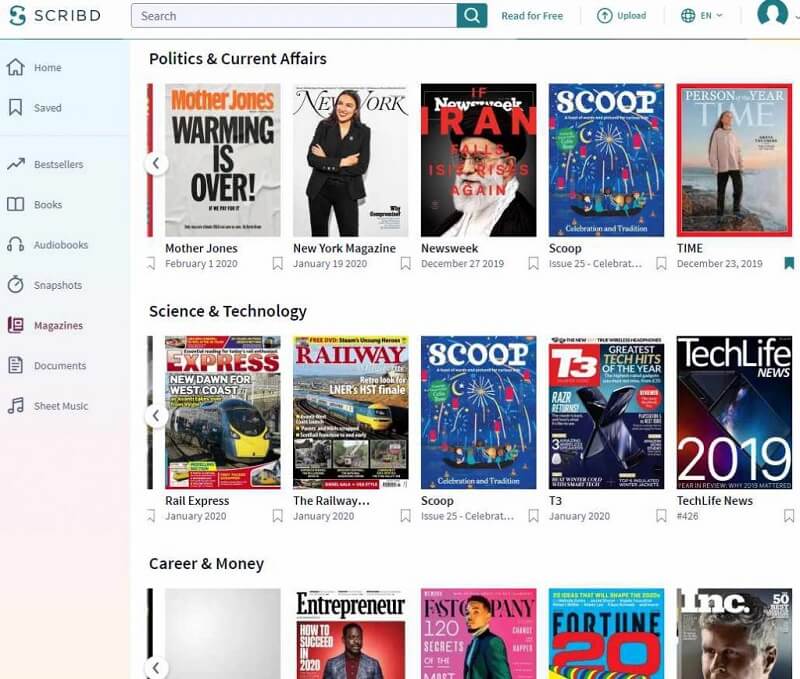 Tips: For a lot of Apple users who have problems with uploading their favorite audiobooks to iTunes, check this guide to solve the problem.
Part 5. To Summarize It All
There are a lot of unique and common ways in order for you to enjoy audiobooks on your devices. There are professional converters like AMusicSoft Apple Music Converter and several online platforms that offer a lot of great features that you will definitely love. These are only some of the ways in which you can listen to your favorite audiobook anytime or anywhere you want.
We are hoping that this article helped you in searching for the best audiobook player that will suit your needs and will answer your thirst for books. We are looking forward to your listening adventures with your most wanted audiobook!