"I can't play those audiobooks I purchased from Audible in my media player"; "Seems like Audible audiobooks have issues with some devices?". Have you ever uttered the above queries? Do you love Audiobooks? Ever thought about the idea to convert Audible to MP3 ?
If you are not a technology enthusiast, you might be shocked that you can actually transform any files you have to another format with the aid of some tools available online or even offline. And yes, the above applies to Audiobooks from Audible as well.
Such files are in AA or AAX formats which seemed to be not so compatible with a lot of media players available. This happens to be one of the major challenges being faced by Audible lovers - compatibility. And, usually, conversion to MP3 format is the answer.
Why would you convert Audible files to MP3? MP3 is known to be the most popular audio format which is playable in almost all media players. This is the sole reason why users ought to transform even their Audible audiobooks to MP3. Are you one of those users? In this article, we will be sharing some methods to help you with the above.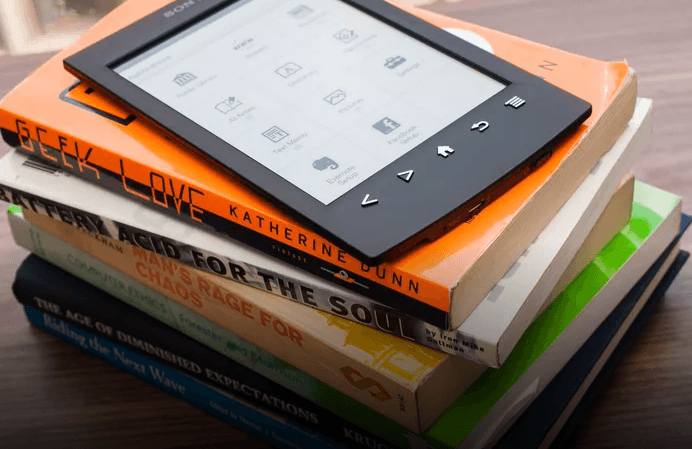 Contents Guide Part 1: Convert Audible to MP3 Using An Audible ConverterPart 2: Convert Audible to MP3 Using An Online AlternativePart 3: Convert Audible to MP3 Using A RecorderPart 4: To Wrap It All
Part 1: Convert Audible to MP3 Using An Audible Converter
Every time we face dilemmas about anything, the usual thinking is that we are to head to our browser to look for the answers. Why? Simply because the web already has everything in it. You can actually find anything you want to find out just by using your fingertips, keyboard, and your internet connection.
With the use of your computer's browsers, you can easily search for tools you can use in the conversion of your Audible audiobooks to MP3. And, one way is to use an offline and third-party software application like AMusicSoft Apple Music Converter.
AMusicSoft Apple Music Converter is a tool capable of converting files like Audible audiobooks to MP3 and any other format while removing the DRM protection and finally being able to download the files. Apart from this, it has other features that you can check on its official website.
Below, we will teach you how you can use the tool in converting Audible to MP3 format.
Add the Audible audiobooks on the platform.
Select MP3 as the output format.
Begin the conversion process.
You can see the details for each step in the below texts.
Step #1. Add The Audible Audiobooks in The Platform
Once you have downloaded and installed this AMusicSoft Apple Music Converter, you have to launch this and add the Audible audiobooks that you would like to convert. Remember that you can process not only but a number in one go.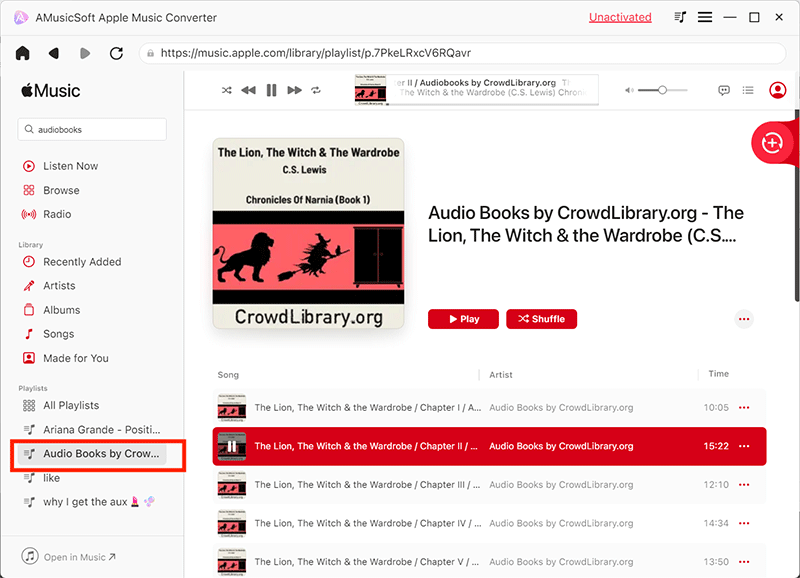 Step #2. Select MP3 As The Output Format
Since the tool supports a number of formats, under the "Output Format" tab, you need to ensure that you will be choosing MP3 as the output format. Apart from this, you must also check the other output settings like bit and sample rates and have this changed depending on your preference. Make sure to also define the output path or location wherein the converted Audible audiobook/s will be saved after the process of conversion.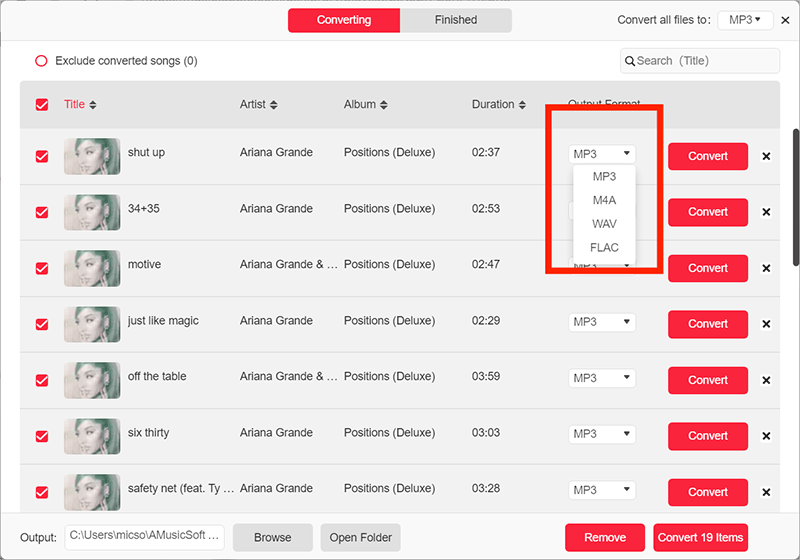 Step #3. Begin The Conversion Process
Once you have set everything the way you wanted it to be, you can simply hit the "Convert" button at the lower portion to finally start the conversion of your Audible audiobooks to MP3. After a few minutes, the converted audiobooks will be accessible in your computer's library (in the path you defined as output location).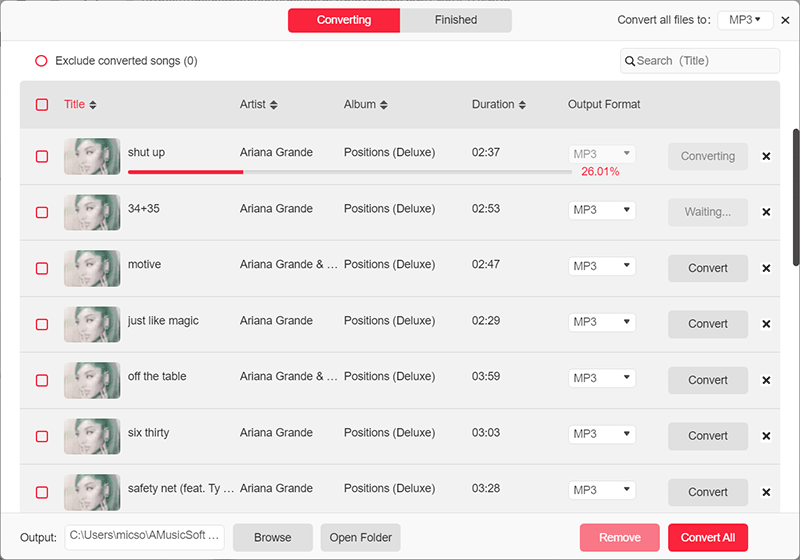 Part 2: Convert Audible to MP3 Using An Online Alternative
If you find software installation a hassle, you can always check out some available online alternatives on the web which can help you transform Audible audiobooks to MP3 format. You can try using this "Audio Converter online".
Apart from being available online, you can have this utilized without paying any cost. Yes! This is totally free. And, what you only need to proceed is your personal computer and of course a stable internet connection.
Make sure to follow the below two steps.
Import the Audible audiobooks into the online tool.
Do the conversion.
The process is too simple! But in case you are wondering about the details, you can always refer to below.
Step #1. Import The Audible Audiobooks into The Online Tool
Go to Audio Converter online's official website. Once you arrive at the main interface, you must choose which Audible audiobook to upload. You can do the importing of files either from your personal computer's library, online storage clouds like Google drive or by using the Audiobook's link (or URL). Just keep in mind that you are limited to uploading up to ten MB of size. In case you tried uploading more than the size mentioned, a popup error will occur - "conversion error occurred".
Step #2. Do The Conversion
After uploading the Audible audiobook, the tool offers a number of output formats, make sure to choose MP3 as the resulting format from the list. After doing so, you can now hit the "Convert" button in blue color located at the lower portion of the screen to finally begin the process of conversion.
Once the conversion has been completed, a "Download" button will be shown on the screen. Hit this to be able to keep the converted file in your personal computer's library. Since this tool is completely free, you have nothing to worry about paying a fee for conversion purposes. However, you should expect drawbacks and limitations.
Conversion size is limited to ten megabytes.
There is always a need for an internet connection.
You can only process one file at a time. If you need to convert a lot, it may take you some time since you are to perform the whole process again and again.
So, if you do not want to encounter any from the above disadvantages, the best way is still the first method explained in the first part of this post. In case you are still looking for another method, you can check the next one.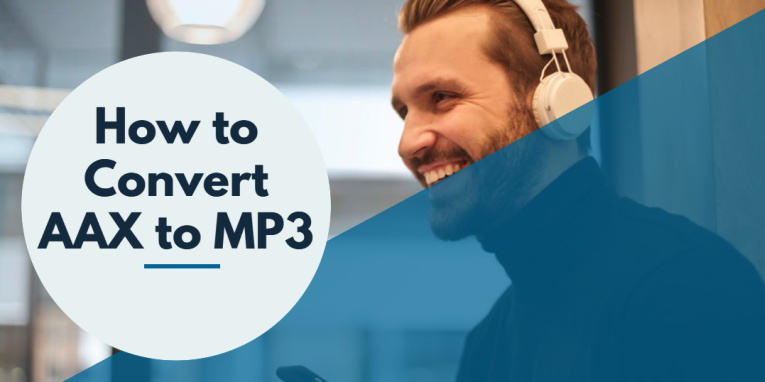 Part 3: Convert Audible to MP3 Using A Recorder
You probably heard about recorders which you can also get from the web. One example of such is this Moo0 Voice Recorder. It can transform Audible audiobooks to MP3 as well. The process is not direct conversion. The idea is that you will be recording the audiobooks and have those ripped to MP3 format. For more information, please keep on reading.
Make sure to install the recorders.
Begin the recording process.
Step #1. Make Sure to Install The Recorders
In order to use this method, you need to install this Moo0 Voice Recorder on your personal computer. Apart from the ability to record Audible audiobooks, you can also use the application to record skype calls, music, internet sounds, and a lot more.
Step #2. Begin The Recording Process
After installation and launching, you can start the recording process. You can have it done by selecting the recording folder, choosing MP3 as the output format, and then hit the "Start Recording" button. You must also begin playing the Audible audiobooks. After doing so, you just need to wait until the recording process has been completed. To stop, you will see a "Stop" button on the screen. Just click this button to complete. By then, automatically, the recorded Audible audiobook will be saved on your personal computer as an MP3 file.
However, you should expect that the time the recording will finish will be based on the length of the Audible audiobook you wanted to transform and download. This tool is as well free of use. You do not need to pay any subscription in order to use this on your personal computer. But since this is completely free, you are as well to see some drawbacks along the way.
As mentioned, audiobooks are somehow lengthy, except that the recording process will take so much of your time.
The quality of the output file is as well at risk. You cannot be assured that you will be getting the same quality as the original audible audiobooks.
Still, the recommendation is the use of software applications like AMusicSoft Apple Music Converter.
Part 4: To Wrap It All
In this blog post, you have learned that you can try three methods in order to transform your Audible audiobooks to MP3 format or to any other desired. You can either use a tool like this AMusicSoft Apple Music Converter, use online applications, or even recorders. Keep in mind that while choosing which one to use, you should always consider the benefits and limitations that you are facing along the process. Can you add more to the list?