In terms of music streaming platforms, Spotify is perhaps the most popular, but it came up with the premium option. This is the best subscription that gives you a chance to listen to Spotify music offline after downloading. However, do downloaded Spotify songs use data? It is a complex question that needs urgent attention.
Here is an article with in depth description of this question. The first part is the summary of the amount of data you can use to download and stream Spotify songs and playlists. On the other hand, there is a critical information on the second part that describes a software with the power to extract Spotify songs.
Contents Guide Part 1. How Much Data Does Downloading Songs on Spotify Use?Part 2. How Can I Listen to Spotify on My Phone without Data?Part 3. Conclusion
Part 1. How Much Data Does Downloading Songs on Spotify Use?
Do downloaded Spotify songs use data? Well, except in the case of Premium users who have downloaded albums and playlists for offline listening, free users need internet connectivity to stream Spotify. This means that if you don't have access to WiFi, your phone will utilize mobile data to access the content.
The amount of data that you will use to download songs on Spotify will depend on the audio quality you selected on settings. As a general rule, the higher the audio quality the more data you will use. But remember that everybody wants to listen to good quality songs and it will force you to use the high quality side.
Do downloaded Spotify songs use data and how much data does Spotify use? While streaming, the amount of data you will use will depend on the audio quality and the time frame. The rate of data will also change when you stream songs the second time. On average it will take you about 90 hours to finish 1GB on cellular data when streaming at low quality.
In addition, Spotify does not consume data when you are listening to downloaded music files. But it will use some of it to keep the notifications alive. This is why it is good to select full offline option in the settings menu. Spotify notifications can take about 3mbs per hour. Below is a summary of the amount of data you can use while streaming Spotify songs.

Do downloaded Spotify songs use data? The answer is "it depends".In order to save your data usage, you should lower down your music quality to Normal or Automatic, which will help you save more data usage when listening to Spotify songs online. When you don't have a Wi-Fi connection, you can try to use Spotify in the Data Saver mode, which only uses 24kbps when streaming and works out to be 11MB per hour.
Part 2. How Can I Listen to Spotify on My Phone without Data?
As we mentioned above, you can save data costs by changing music quality, but saving data pretty much means lowering the audio quality for streaming content. Do downloaded Spotify songs use data and what if my mobile device has run out of data? If you want to listen to Spotify songs with high quality without premium account, you can try downloading your liked songs and convert to MP3 format, then you can play the downloads in offline mode on any device.

You have to make Spotify songs to be local music on your phone with the professional tool and you can listen to the without data. But how can you do it? Just download AMusicSoft Spotify Music Converter and you are ready to listen without data. It is a simple computer-based software that will remove the DRM protection and save the files on your computer. Below are some of the features.
Removes DRM protection from Spotify songs and playlists
Allows batch conversions 5X conversion speed
Keep ID tags and metadata information from original songs after conversion
Download Spotify songs, playlists, and podcasts for offline listening
Convert Spotify music to MP3, AAC, M4A, AC3, FLAC or WAV, etc
Compatible with windows and mac computers
User-friendly, Great physical outlook
Easy to update and customer support
Step #1. Download the application and install it on your computer.
Step #2. Then add the Spotify files to the program.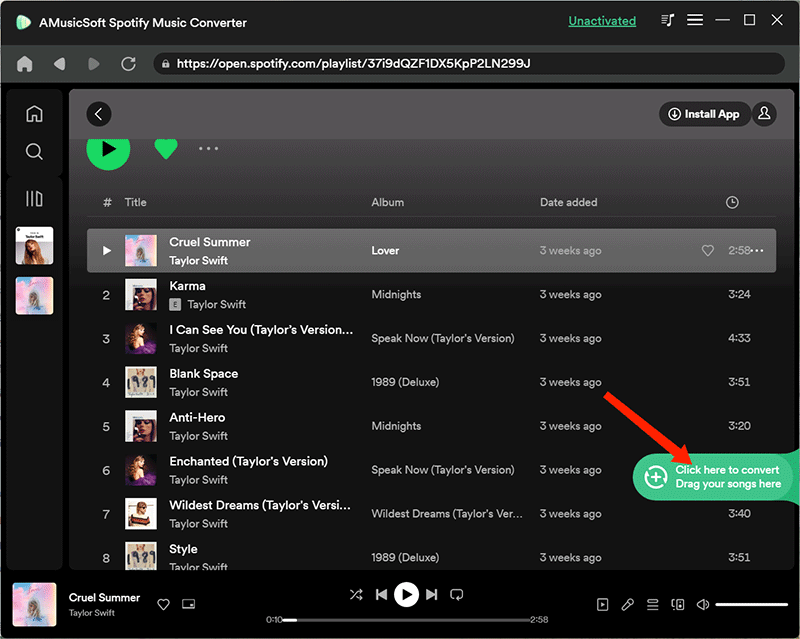 Step #3. Select the output format and choose the best output folder.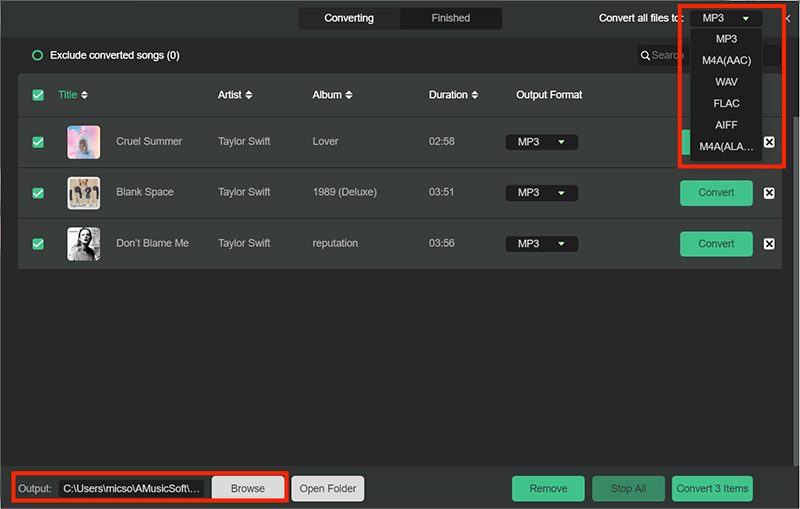 Step #4. Just click on the convert button at the bottom of the screen and you are done. You can use a USB cable to transfer the files to your phone.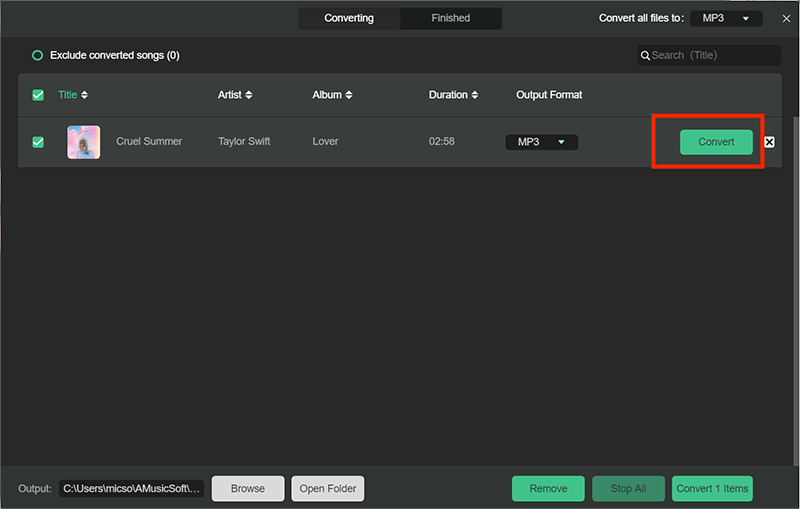 All of the converted and downloaded songs could be streamed in the best audio quality that is just the same as the original tracks. Do downloaded Spotify songs use data? With the help of AMusicSoft, it is now much easier for you to play all of your Spotify favorites without Wifi or data.
Part 3. Conclusion
Do downloaded Spotify songs use data? It depends on your choice. You will use some data while listening to downloaded Spotify songs if you are free user. This small amount of data will be used to display some notifications on the top side of your screen. You can also subscribe to premium for offline listening but you may have to pay some fee monthly. The best way to eliminate this problem is using AMusicSoft Spotify Music Converter. It will translate the encrypted Spotify songs to simple local files.
Robert Fabry
Apple Music, Spotify, Amazon Music senior users. Share various tips and solutions.
Last updated: September 2, 2022