Modernization had brought a lot of improvements including on devices we are using. While it is true that having the latest gadgets is one of the best things you can get, some of us would surely agree that a number of people are still on the "budget-mode" side. Thus, others are checking out what can they do out of the things they possessed now.
Same with this thought, for those who are using old devices like iPod Nano but would love to stream Spotify songs, have you ever tried to check how to download Spotify on iPod Nano? Though the beginning note is a bit general, the whole discussion here will deal with the recommended process to download Spotify on iPod Nano and how one can finally stream those favorite tracks via this gadget.
If you have been an avid user of the Spotify application, or if you have a Premium account, you are definitely knowledgeable on the variety of devices that can support the app as well as the operating systems that the app is most compatible with. With that, you must know that the Spotify application is not supported by an iPod Nano. So, what would happen then? Do we still have a way to stream Spotify tracks on iPod Nano? Or, are there any hidden secrets behind iPod Nano's inability to access the Spotify app?
Well, we will be dealing with the answers to these concerns as we continue with the discussion in each part of this article.
Contents Guide Part 1. How Do I Get Spotify on My Old iPod?Part 2. How to Listen to Spotify Music on iPod Nano without Spotify?Part 3. Added InformationPart 4. To Sum It All
Part 1. How Do I Get Spotify on My Old iPod?
For some people who would not want to get the latest (newly released) and expensive gadgets, sticking with the current devices they are making use of is still the best thing to do. This goes the same with the use of an iPod Nano on listening to Spotify albums and playlists. If you will be searching on the web, the references would tell you that since the iPod Nano is working on an old dated iOS, this would not be able to support the Spotify application. Thus, listening to songs would not be possible in your case.
If you are using your iPod Nano up until this point, actually, you should not lose hope! Only recently, Apple Inc., allowed the users of those devices having iOS 4.2 or later to still have those applications that they would love to access on their gadget. And luckily, one of those apps that have been permitted is the Spotify application. This only means that you can now do the streaming!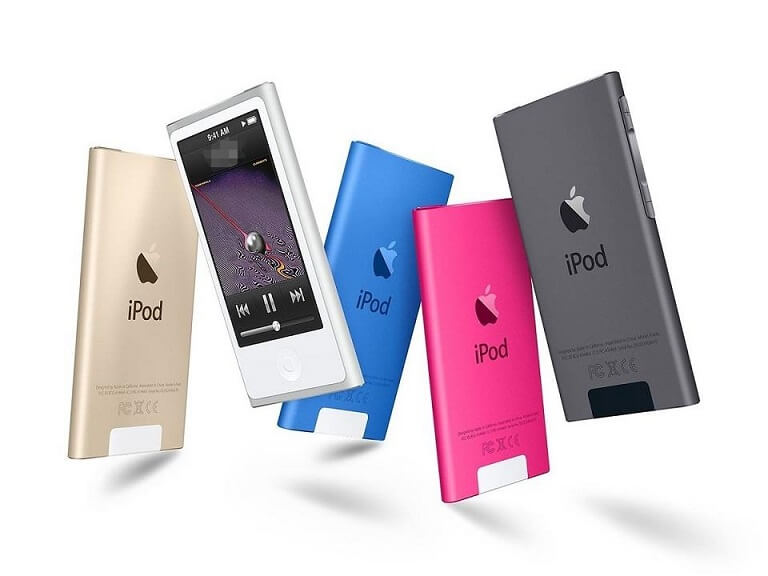 Take note of these items:
Take some time to think if you already had the Spotify application installed on your Apple devices before. If you do, you can find the application or other apps (you might be checking as well) in the Apple Store under the "Purchased" section. Once you saw the app, you just need to click the "Install" button (using your iPod Nano) and you will be given the chance to download the application but in a previous version.
If you haven't installed the Spotify application before, or you just created a new account on Apple, this is as well simple. You only need to simply head to the Apple Store using your iTunes and download the Spotify app itself. You don't need to mind the version; you just need to make sure that the app will be shown on your Apple Store's Purchased section.
Based on research performed by many, the above items work for a lot of users. If it happens that you encountered an error and while trying to do it, you were not offered the previous version, the recommendation is to make a US Apple account and proceed with the same procedure mentioned.
What if you want to avoid the hassle of checking the above things out and just want to download Spotify on iPod Nano even without the Spotify app? Is there an option ready for you? We will give a suggestion in the second portion of this post.
Part 2. How to Listen to Spotify Music on iPod Nano without Spotify?
Spotify is definitely a great music application wherein you can have access to millions of tracks – all those you know (and your favorites) and those you don't (that you can get from the recommendations page). Using your iPod Nano, you can still get to listen to the Spotify Music even if you will not install the app. Do that by using the AMusicSoft Spotify Music Converter.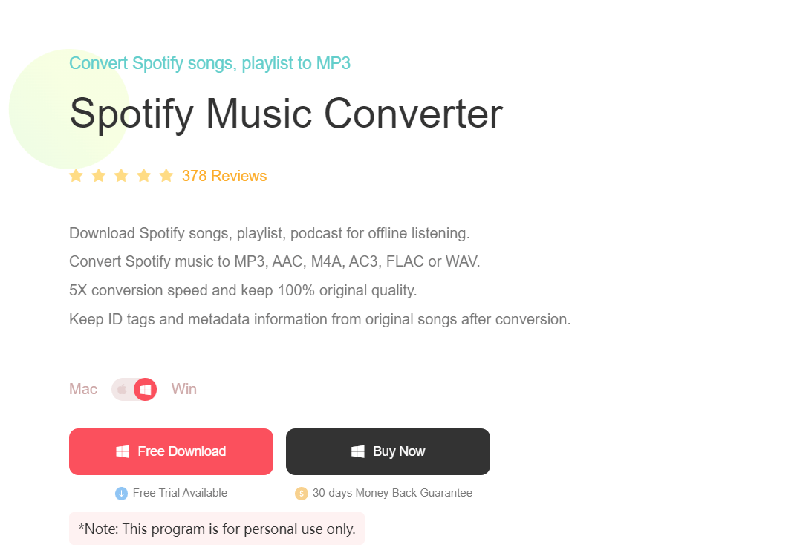 Why would you use this AMusicSoft Spotify Music Converter? Simple! This has features that are definitely advantageous to you. This can do the conversion and downloading of Spotify songs fastly while maintaining the metadata and information that the songs have. Also, you can remove the DRM protection from the songs immediately after the conversion process. This is simple to use making it easy even for beginners to try.
If you want to have a look at this converter and try the conversion and downloading of Spotify songs with it in order to download Spotify on iPod Nano (and finally stream those), you need to check these steps that are necessary to complete. This is just a simple three-step procedure.
Step #1. Launch The AMusicSoft Spotify Music Converter and Add The Spotify Songs
Firstly, after making sure that AMusicSoft Spotify Music Converter has been installed on your PC, you need to launch the app to begin. Once you arrived at the main page, you just have to simply drag the Spotify songs, albums, or playlists that you want to convert and download.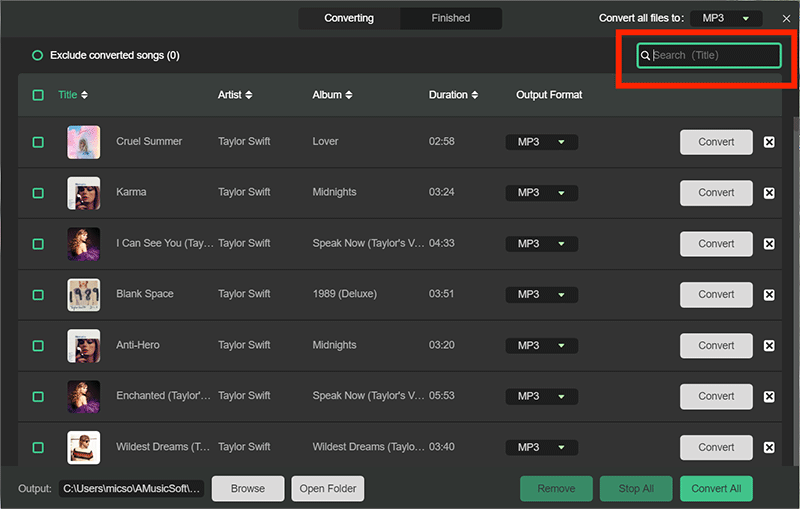 Step #2. Do The Selection of The Output Format for Your iPod Nano
You have to check the supported output formats and choose one that would work on your iPod Nano. You can choose MP3, WAV, or M4A. These are proven to play on iPod Nano. It would also be fine to set an output folder for easy access after the process.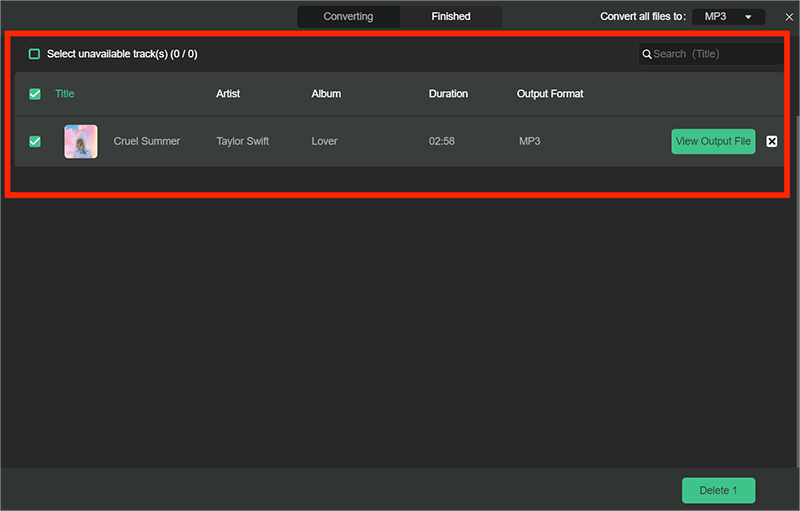 Step #3. Finally, Wait Until the Conversion and DRM Removal is Over
Simply tap the "Convert" button in order to start the process of converting the tracks from the current format to chosen output format. Take note that while the conversion is being done, the app will also be able to remove even the DRM protection of the Spotify songs. Thus, you can have the converted files playable on any device and transfer those to any storage tool like USB drives and more.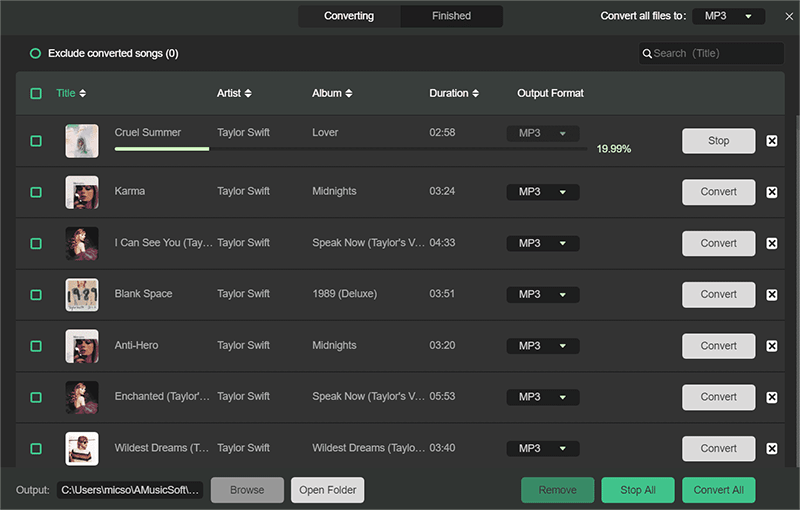 Now, once you have the converted files, what is next?
Part 3. Added Information
Once you have the converted files via the AMusicSoft Spotify Music Converter, of course, you need to know how you can have those tracks transferred and downloaded on iPod Nano. This is only a simple process to do.
One thing that you can do is to utilize your iTunes app. Using your iPod Nano and your personal computer, just connect the iPod Nano via a USB cable. You need to hover your mouse to your iTunes application on your PC. Launch it and begin adding those downloaded Spotify songs to your iTunes library. The recommendation (for easier transfer) is to have a new folder created for all those Spotify songs that were converted. Now, you can do the syncing of tracks to your iPod Nano.
If you do not have an iTunes app or you do not want to use it during the syncing, you still got other options to use. Actually, by browsing the web, you will find some suggestions without the use of the iTunes app. There are some programs or applications that can support the transfer of files from your PC to your iPod Nano.
Actually, based on reviews, there are a lot of users who prefer using these programs over the iTunes app. While checking which one to use, you just need to make sure that you are to choose an app that is trusted by many and has good feedback. Be keen enough to check if the app will give you the result you want and expect. There are some misleading articles telling you to use a program that is not working at all. Make sure that you will be mindful of such.
Part 4. To Sum It All
The use of iPod Nano may be out of trend now. However, if you wish to still use this especially while streaming your favorite Spotify songs, you still have some things that you can try to do it. It is recommended to use a tool like what was mentioned here, the AMusicSoft Spotify Music Converter, to have the Spotify songs ready first and then move those to your iPod Nano via the iTunes app or any transfer programs available and safe to use.
Robert Fabry
Apple Music, Spotify, Amazon Music senior users. Share various tips and solutions.
Last updated: March 17, 2021