Spotify is surely one of the best music streaming services with millions of listeners worldwide. However, some users are fed up with using Spotify for a long time or have opted for an alternative music streaming service like Apple Music or Tidal. Regardless of the reason, you may want to delete your account.

How to delete Spotify account? What happens if I close my Spotify account? However, it can be a bit tricky to permanently delete your account on your mobile device or computer. So, here's a step-by-step guide to help you sever ties with Spotify, as well as, how to back up your Spotify songs after deleting your Spotify accounts.
Contents Guide Part 1. What Happens if I Close Spotify Account?Part 2. How to Delete Your Spotify Account?Part 3. How to Backup Spotify Songs Before Deleting Account?FAQs About Deleting Spotify AccountsConclusion
Part 1. What Happens if I Close Spotify Account?
Before learning how to delete Spotify account, you should know that you will face some repercussions that cannot be undone when you choose to close your Free or Premium Spotify account. What happens when I close Spotify account? First, deleting your Spotify account will cause you to lose all your account information, including your liked songs, curated playlists, albums, artists, and listening history. Secondly, if you're an artist who utilizes Spotify to promote your original music, closing your account will result in the loss of your followers. The third thing is, for those enjoying the benefits of a student discount, please be aware that you won't be eligible to apply it to another account until a year has passed since your last sign-up.
What does closing Spotify account do? The payment method on Spotify Premium is usually set for an automatic one. You can change your payment method manually. However, deleting the account makes sense if you don't want the app to deduct your fee without knowing it.
Part 2. How to Delete Your Spotify Account?
Now that you know all the important details if in case you will go ahead with the deletion, we have the details on how to delete Spotify account permanently for good here. It's important to note that you can only delete your Spotify account using a web browser on your mobile device or computer. You can't delete a Spotify account via the mobile or desktop app.
Delete Spotify Account Permanently on Desktop
Step 1. Open the Spotify Support page on the Spotify web player.
Step 2. From the Support menu, select Account Help > Account settings.
Step 3. You will see an option "Closing your account and deleting your data". Click it.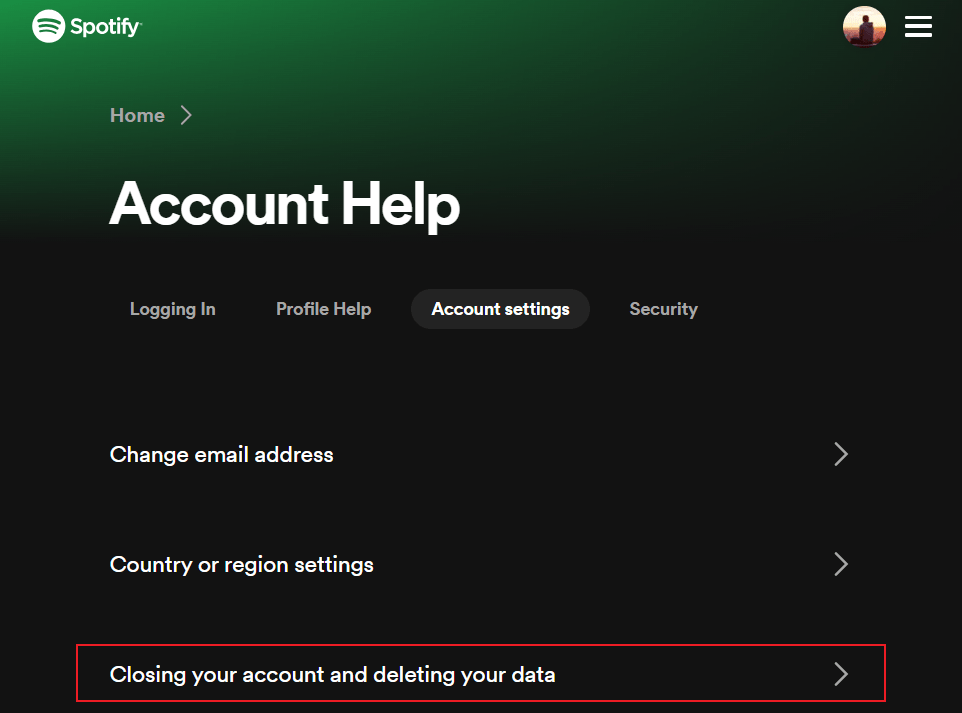 Step 4. Now you can choose a link depending on your account to close your Premium or Free account.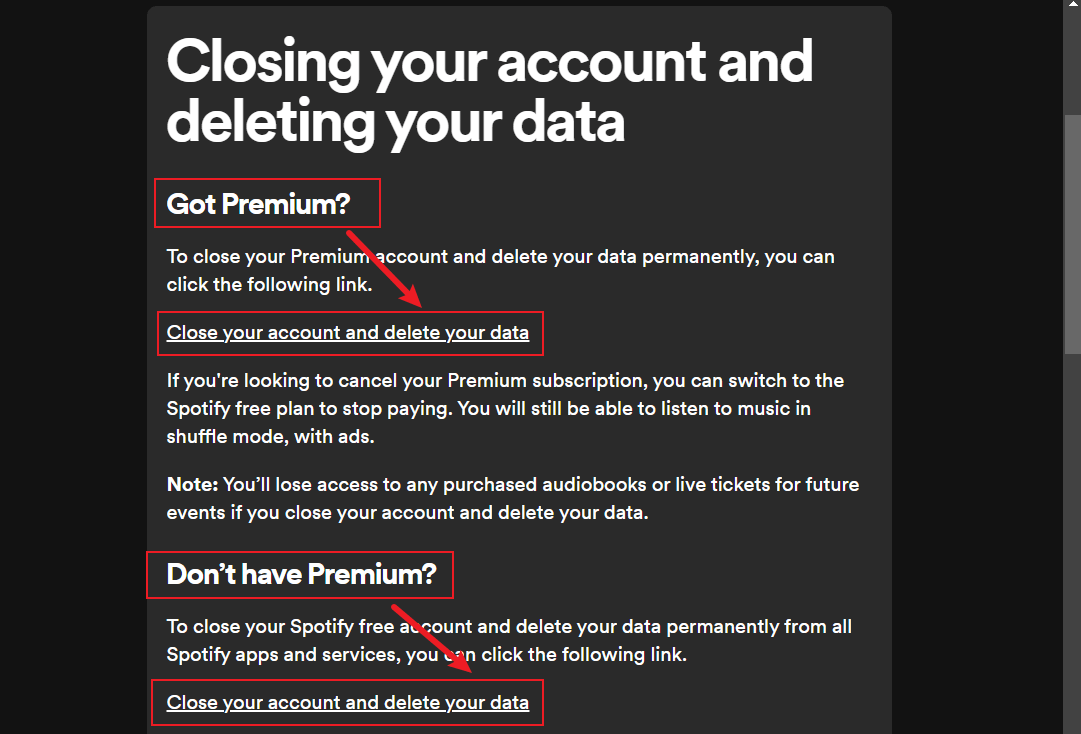 Step 5. Follow the prompts to confirm your action and complete the steps.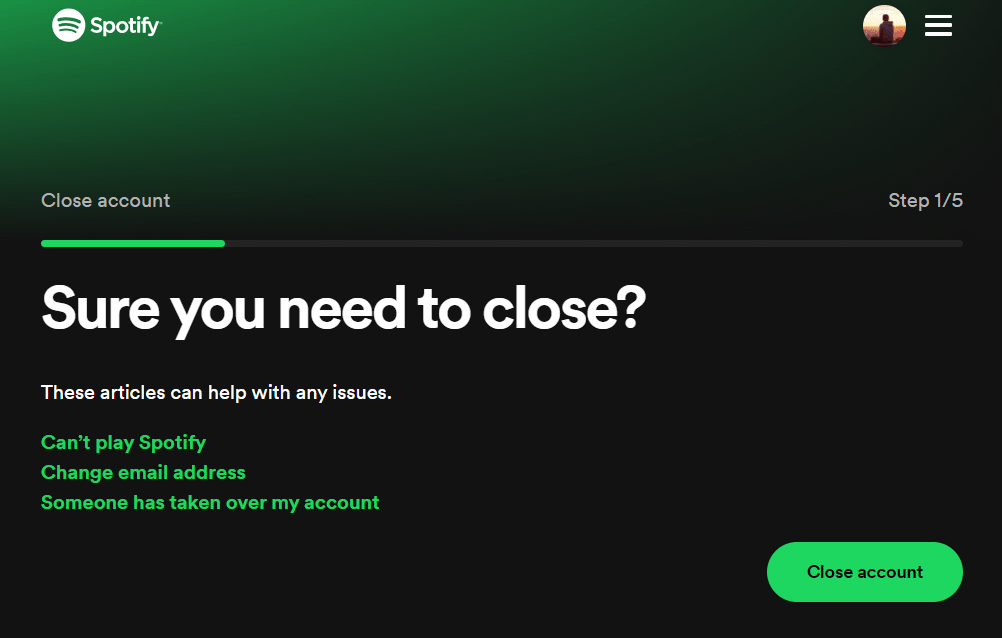 Step 6. Finally, you'll receive an email that the process is complete.
Delete Spotify Account Permanently on iOS/Android
Step 1. Open the Spotify mobile app on iPhone/Android and click the gear icon > Settings and privacy.
Step 2. Click on Account (for iOS) or View your plan (for Android).
Step 3. How to delete Spotify account on iPhone or Android? Select "To close your account or delete your data, click here".
Step 4. In the new window, confirm your decision.
Step 5. You'll then receive an email for final verification. Click Close my account within 24 hours to confirm your Spotify account deletion.
Within 7 days of deleting your Spotify account, you can reactivate your Spotify account by opening the link contained in the email. After those 7 days, your account cannot be reactivated and the process to delete your data will be initiated.
Part 3. How to Backup Spotify Songs Before Deleting Account?
You may understand how to delete Spotify account now. Closing your Spotify account will prevent you from accessing any of the information stored on it. If you don't want to lose liked songs and meticulously curated playlists, you have better export Spotify playlists or download Spotify songs to store on local devices for backup. So you can listen to them anytime once you regret deleting your Spotify account.
The AMusicSoft Spotify Music Converter is designed to help all Spotify Premium and Free users download and convert music from Spotify to MP3 and other popular audio formats, including MP4, AAC, WAV, FLAC, M4A, and more. This Spotify DRM Music Converter can remove the DRM protection of the songs helping you to transfer and play those on any device you want to.
The conversions on AMusicSoft happen at a 5X faster rate, and the ID3 tags and even the tracks' information can still be maintained even after the processing has been completed so there should not be any issues then. What's more, it has the features to customize the audio attributes as per your needs, such as bit rate, sample rate, channel and conversion speed, etc.
AMusicSoft program for Mac or Windows is designed with an easy-to-use and intuitive interface for newbies. Try it for free by clicking the download button below!
Download Spotify Music for Back up
Step 1. Download and install the AMusicSoft software on your computer. Then launch the software and log in to your Spotify account. Once you have it, launch it, then drag and drop the songs, playlists, or podcasts you want to download to your iPhone to the program.
Step 2. Select the output format you want. Also, select the folder that which the program will save output music files.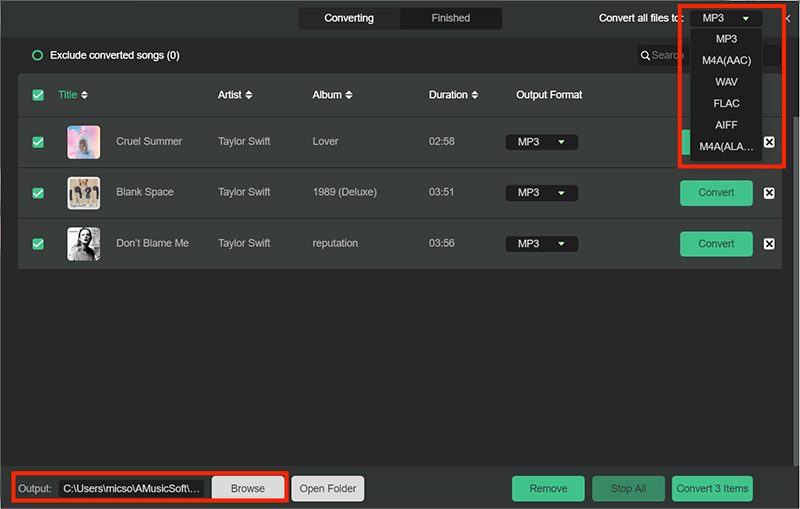 Step 3. You just have to click the "Convert" button to authorize the app to do the conversion. After a few minutes, the tracks will be converted into the chosen format. It will be saved on your computer.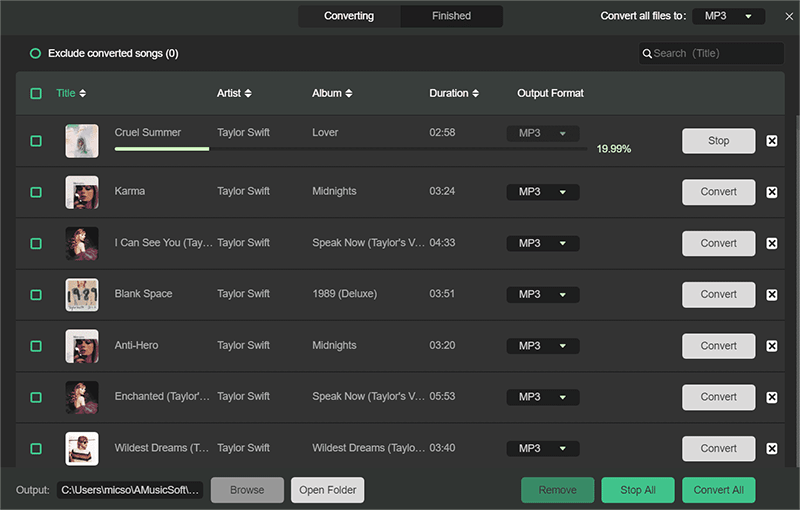 Once you download your Spotify songs, you can add or transfer them to any device you want for offline listening. Afterward, you can feel free to close your Spotify account and play Spotify music.
Dig deeper:
FAQs About Deleting Spotify Accounts
1. Can I recover a deleted Spotify account?
Although we know how to delete Spotify account, can you recover a deleted Spotify account? Yes. After deleting your account, Spotify will send a link to your email address tied to your account. You can use that link to recover your Spotify account if it's within seven days of deleting your account. However, after seven days, the process of deleting your data will be initiated, and you'll be unable to reactivate your account.
2. Can I create a new account after deleting Spotify account?
Yes, you can create a new account with the same email after removing the account. However, you cannot reuse your old Spotify username. Check out the guide on Transferring Spotify Playlists to Another New Account.
3. What's the difference between deleting Spotify account and canceling subscription?
Canceling your Spotify Premium subscription, you can still access your personal playlists, saved songs, albums, and listening history with a free account. However, a free account will get limited features. On the other hand, deleting a Spotify account permanently removes it from the service entirely. Your existing profile will lose accessible on Spotify.
Conclusion
The procedure about how to delete Spotify account is totally easy to follow but you just have to make sure that you are well aware of the important information that was also shared in this article. But you should know your account's gone forever once you choose to delete your Spotify account. This means that you can't access those playlists created on Spotify. But AMusicSoft Spotify Music Converter can enable you to keep them forever.