Coming to the realization that your own Spotify account has been compromised can be a nerve-wracking and aggravating experience. Nevertheless, there are actions you may take to reclaim control of your account and restore its safety. There are steps that need to be taken to solve the issue in regards to why was your Spotify account hacked which thus outlined in a straightforward manner in this post, which you could use as a reference. If you follow these instructions, you will be able to prevent further unauthorized access to your account, restore your account settings, and protect your personal information. Let's get started!

Contents Guide Part 1. Is Someone Using My Spotify?Part 2. How to Stop Your Spotify Account from Being Hacked?Part 3. Best Way to Enjoy Spotify Without Premium AccountsConclusion
Part 1. Is Someone Using My Spotify?
Spotify is a well-known online music streaming service that provides its customers with access to an extensive archive of musical works, podcasts, and other forms of audio content. However, just like accounts for any other online service, Spotify accounts are susceptible to the same security risks. Is your Spotify account hacked? How do I know if someone hacked my Spotify? Indeed, there were several signs that can indicate if someone has hacked your Spotify account. Be vigilant and look out for the following signs:
Signs That Someone Has Hacked Your Spotify Account
Songs/albums/playlists/added or lost unusually
Any unexpected changes to account information
Unknown/unfamiliar devices connected
Unexpected notifications or emails
Password not working anymore
A sudden change in your spotify subscription plan
Another facebook connecting to your account
Music playing without your control or playback interruptions
If you observe any of these signs or have suspicions that your own Spotify account was hacked, it's crucial to take immediate action to secure your account and protect your personal information. A hacked Spotify account can expose sensitive personal information or payment details associated with your account, such as your email address, listening habits, and saved playlists. Resolving the issue promptly helps prevent this information from being misused, sold, or exposed to further privacy breaches. What to do if your Spotify account gets hacked? Here's what you need to know so you can secure your Spotify account again.
Part 2. How to Stop Your Spotify Account from Being Hacked?
Was your Spotify account hacked by strangers? When dealing with this problem, several methods can help you regain control and secure your account. Here are some effective steps to keep your Spotify account safe:
Solution 1. Change Your Password to a Strong One
The first and most important thing to keep your Spotify account safe is choose a strong password for your Spotify account. Avoid using common or easily guessable passwords. You can change your password on Spotify web player or Spotify mobile app. Choose a password that is long, complex, and includes a combination of uppercase and lowercase letters, numbers, and special characters. Because of this, the hacker will no longer be able to access your account. And change your Spotify password periodically to reduce the risk of unauthorized access. Additionally, avoid using the same password for multiple online accounts as this can increase vulnerability if one account gets hacked.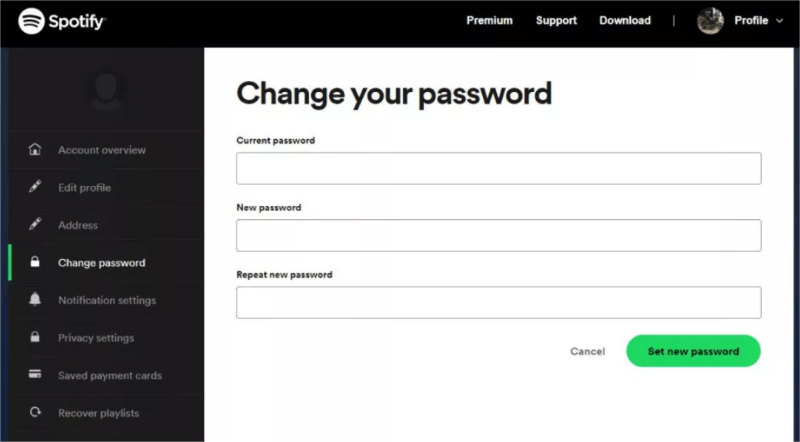 Solution 2. Logout Your Account from Any Devices
Was your Spotify account hacked by strangers? Device security is as important. Users should sign out of Spotify after logging using public devices. Look in the settings of your own Spotify account for the "SIGN OUT EVERYWHERE" option to log out of all of your devices at once. Any current sessions related to your account, including those of the hacker, will be instantly terminated as a result of this action. It is an efficient method for removing users who are not allowed and regaining control. See How Does Spotify Log Out Everywhere At Once >>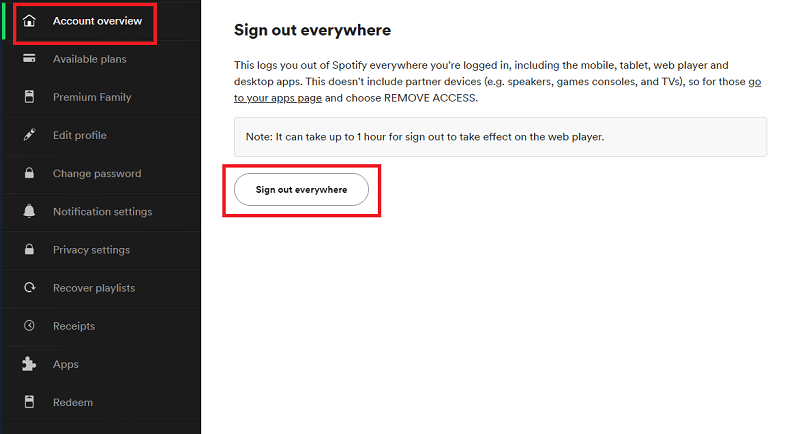 Solution 3. Verify and Update Your Email Address
Make sure that the email address that is connected to your own Spotify account is accurate to stop strangers from accessing your Spotify account. If it's not already up to date, make sure you change it to your most recent and trusted email address. Because of this, the hacker won't be able to use your email address to commit illegal acts.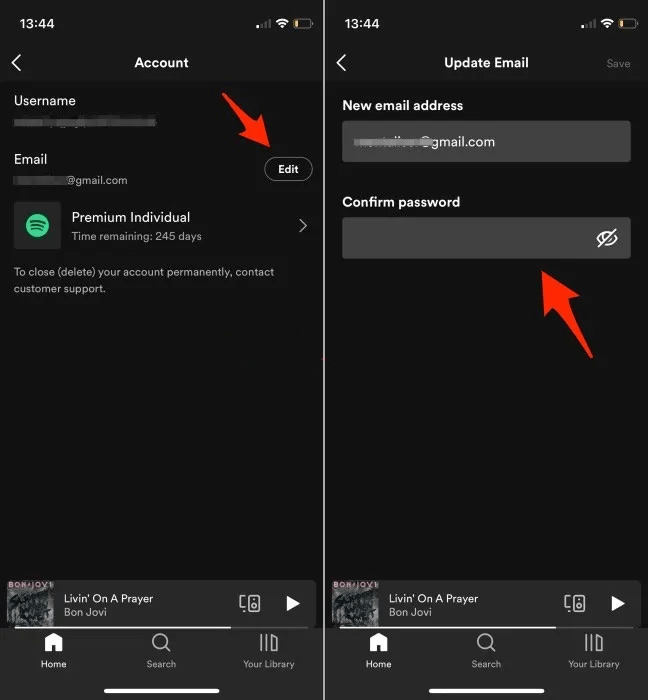 Solution 4. Enable Two-Factor Authentication (2FA)
Set up two-factor authentication in the Spotify settings or app. Your account will have an increased level of protection thanks to the use of two-factor authentication. Whenever you log in from a new device or location, you will normally be required to provide a verification code. This can take the form of an email or a text message. Even if someone else knows your password, it assures that only you will be able to access your account.
Solution 5. Review and Revoke Third-Party App Access
Make sure you're aware of all the related services and apps that can access you're Spotify account. You should revoke access for any programs that are unfamiliar to you, suspicious, or that you do not recognize or trust. This prohibits third-party applications from making illegal changes to your account or data.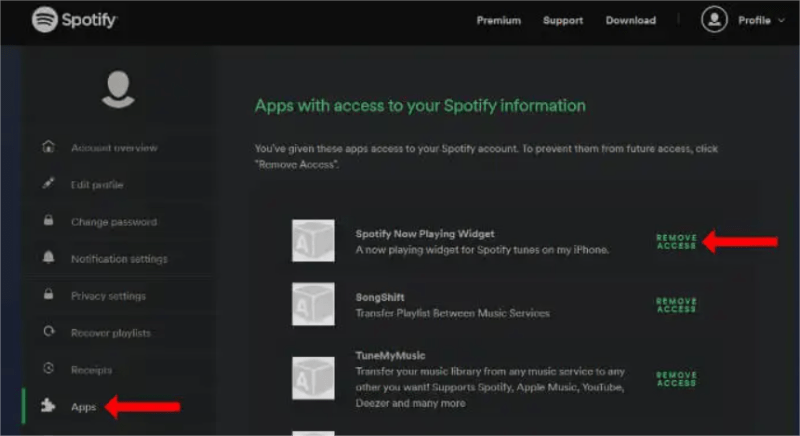 Solution 6. Look out for Unknow Warning Signs
Why was your Spotify account hacked? Be cautious of suspicious emails, messages, or websites that attempt to trick you into revealing your Spotify login credentials. Avoid clicking on unknown links and only enter your login details on the official Spotify website or app. And keep Spotify app up to date with official way to protect against known vulnerabilities and potential threats.
Solution 7. Contact Spotify Support
Contact Spotify's customer service by email if, after taking the appropriate steps, you are still unable to restore control of your account. The problem should be reported, pertinent information concerning the hack should be provided, and the company's instructions should be followed for further resolution. The support staff at Spotify can look into the matter and assist you in regaining access to your account. This is also the case if you require additional help.
Part 3. Best Way to Enjoy Spotify Without Premium Accounts
We understood why was your Spotify account hacked and how to stop this issue to happen. To add to our Spotify experience, we can download music from Spotify to your device. It can reduce the risk of losing the account. But only Premium accounts can download music and stream them offline. Is it possible for free users? And so, we will help you know a way to keep your favorite Spotify songs for free.
With the help of professional software apps like the AMusicSoft Spotify Music Converter, you can easily download tunes and playlists from Spotify and convert them to other audio formats. This converting tool can convert Spotify songs to MP3, FLAC, WAV, and M4A. This tool was created for Spotify users who want to listen to their favorite tunes without DRM restrictions. AMusicSoft Spotify Music Converter converts Spotify tunes with high-quality audio output.
And the original ID3 tags and metadata information of the music file will be maintained. AMusicSoft Spotify Music Converter offers an easy-to-use UI. Batch conversion lets you convert many tracks or playlists at once, saving time and effort. Here is a step-by-step guide on how to utilize the AMusicSoft Spotify Music Converter:
Download the AMusicSoft Spotify Music Converter from its official website and install it on your PC. After installation, open the program.
Browse or search for the desired songs on Spotify that you wish to download and add them to the download list within the software.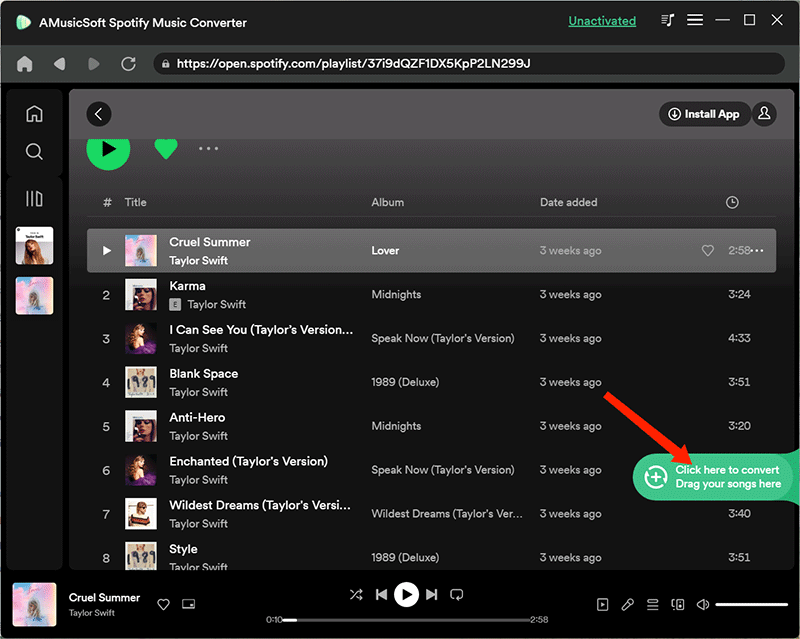 Customize the output parameters according to your preferences, including the output format, bit rate, and other relevant variables.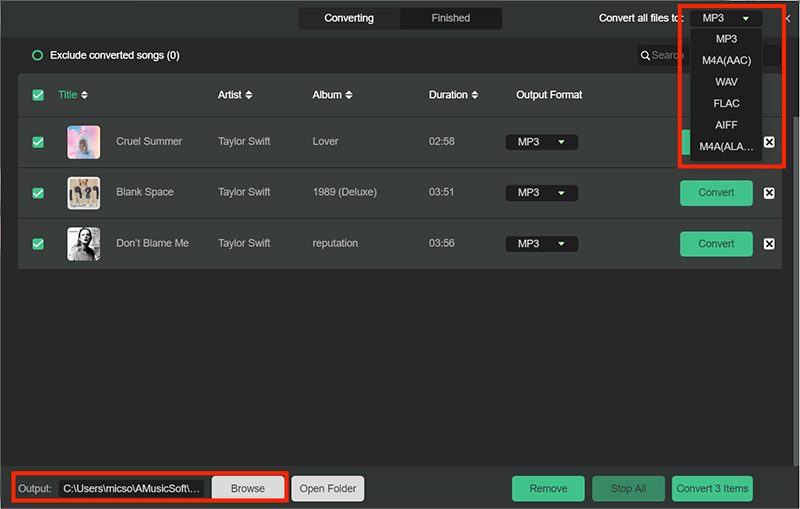 Initiate the conversion process by clicking the "Convert" button. This will convert the selected music from Spotify into the audio format of your choice.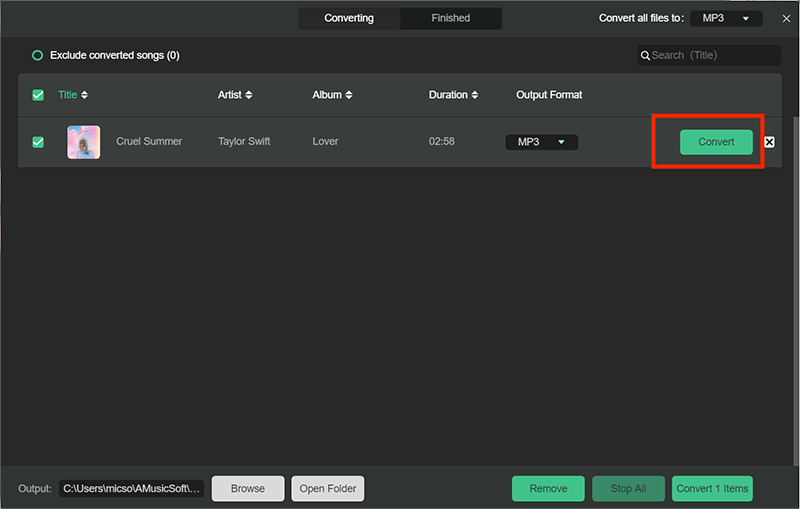 Once the conversion process is complete, you can transfer the converted songs to your Oculus Quest 2 headset and enjoy listening to your favorite music.
Once you download and transfer music to your favorite players, you don't have to use the Spotify app or third-party app permissions. You can revoke third-party app access to protect your account from future hack attempts.
Conclusion
Why was my Spotify account hacked? Here, we have shared how to address this problem promptly for account security. When it comes to security for any account, taking the time to keep yourself safe is worth it for peace of mind. If you would like to avoid instances like that and just keep your favorites with you forever, then try downloading them through the amazing app, AMusicSoft Spotify Music Converter, a tool that assists in downloading and converting Spotify music for offline listening without Spotify app and Premium plan.
Robert Fabry
Apple Music, Spotify, Amazon Music senior users. Share various tips and solutions.
Last updated: November 9, 2023