Siri is a very innovative addition to the system of iOS devices. By simply saying the correct voice commands, you will be able to get what you've asked in just a minute. It was also designed to take the initiative of analyzing your needs and will make multiple suggestions on how you can come up to them in the fastest way possible. However, a part of Siri's system is to notify the users whenever needed as set, which other users find too annoying. Fortunately, it is very simple to reset Siri suggestions and there are only a few steps to follow to make this happen.
If you also find these suggestions distracting, learning to change Siri suggestions would be a good idea. Though you do not need it for the meantime, there might come a situation when you'll need it some time. In the post below, I will cover a brief overview about Siri which is to be followed by the procedure on how to change Siri suggestions.
Contents Guide Part 1. Facts About SiriPart 2. How to Disable Siri Suggestions on iPhone/Mac?Part 3. How to Turn off Siri Suggestions for Specific Apps?Part 4. Bonus: How to Enjoy Apple Music in Every Music Player?Part 5. Bottomline
Part 1. Facts About Siri
When it comes to analysis, Siri is definitely at the highest level. Its ability to analyze all the stored files on your device is really amazing in a way that when commanded, Siri will be able to respond right away. Starting from your photos, files, contacts, messages, emails and up to the applications that are installed on your device, Siri was able to analyze all of them.
One of the main reasons of Siri invention is to make each user's experience the best with their mobile devices. Listed below are some of the things that Siri can do for you.
Reading new stories online is easy especially if you do not have an idea where to start, as Siri can always make suggestions for you.
If you are worried about the unknown callers, Siri can guide you who might be the possible caller is.
For all your scheduled appointments which must be attended personally, the destination will be assessed if there are traffics to pass through. Siri will make the necessary analysis to weigh the situation and give you suggestions of the best thing to do.
You can also ask Siri to search for a certain object or concept via Safari. Siri will show you multiple suggested articles online that are related to the topic you've asked.
Siri can even suggest different activities that you can try on your mobile device. All these suggestions will be based on your previous activities such as the used applications on your device.
Suggestions regarding the people or users that you may add on your emails were also possible for Siri. These details will be based on all the old emails that you've sent so far using your mobile phone.
Siri can assist in adding important events on your calendar.
Now that we already got a short overview of Siri's skills, let us then proceed to the detailed guide on how you can reset Siri suggestions.
Part 2. How to Disable Siri Suggestions on iPhone/Mac?
To properly reset Siri suggestions on your iPhone, below is the complete instructions on how to get it done.
As you open your phone, head immediately to the Settings app.
From the options, choose General and then tap the Siri and Search options.
In the Siri and Search window, scroll a bit to see the Siri Suggestions section. From here, you'll see the options for Suggestions in Look Up and in Spotlight. You can deactivate them all by switching the button oppositely.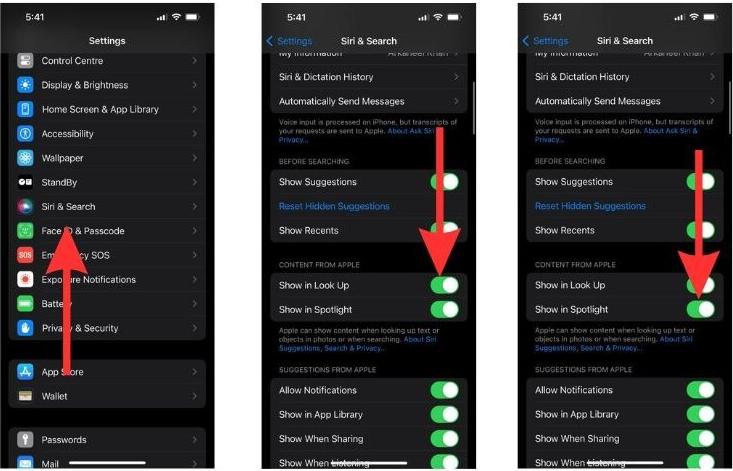 This is how simple to reset Siri suggestions on iPhone. You should know that Siri can also work with Apple MacBook. Just follow the guide below if you wish to do the same on your Mac.
Go to the Apple menu and choose System Preferences.
In System Preferences, click on the Siri & Spotlight icon.
Uncheck the box next to Ask Siri.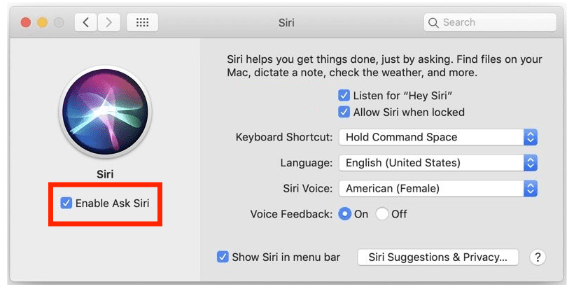 Part 3. How to Turn off Siri Suggestions for Specific Apps?
If you'd like to keep Siri Suggestions on, but just fine-tune which apps are enabled/disabled, you can change Siri Suggestions for specific apps too. Just follow the steps below to do so.
To reset Siri suggestions for an app, go to Settings > Siri & Search.
Scroll down and find the app that you wish to turn off the Siri Suggestions for. If you wish to stop Siri from using the app to learn your behavior, turn off the toggle button beside Learn from this App.
If you wish to stop Siri Suggestions of the app from appearing on your home screen, turn off the toggle beside the Show on Home Screen tab.
If you want to turn off suggestions for the app completely turn off the toggle beside the Suggest App tab.
To turn off the notifications from the app suggestions, turn off Suggestion Notifications.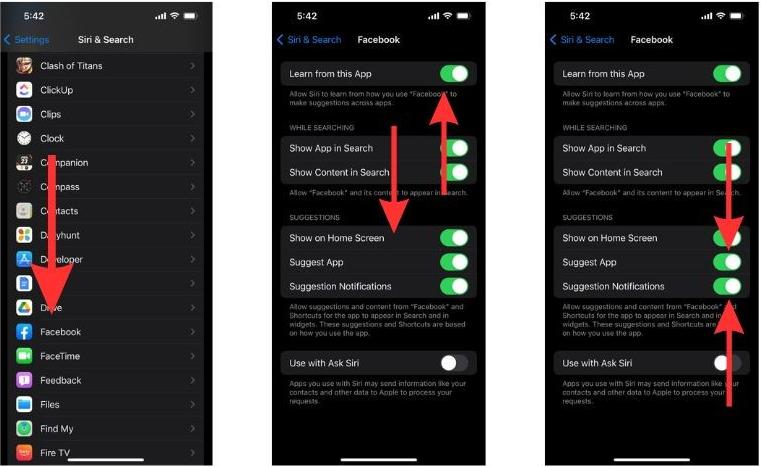 Part 4. Bonus: How to Enjoy Apple Music in Every Music Player?
To share an additional information aside from how to reset Siri suggestions, Siri can also be used in navigating to the music that you like to stream. You can command it to find the track that you want, and in the quickest time, Sri will bring you to the music. Aside from the help of Siri, there is also another way to enjoy your favourite tracks. This will even make your experience more convenient and enjoyable.
If you haven't heard yet about AMusicSoft Apple Music Converter, this would be the perfect time to learn about it. This tool is very useful in all cases of conversion and download of Apple Music files into supported audio formats. It can produce multiple types of formats which are all playable in most devices and music players. To cite them, you can choose from having the formats of MP3, WAV, FLAC, AAC, AC3 and M4A. Another best feature of AMusicSoft is to help you burn CDs on iTunes.
It can remove the encrypted DRM protection from the music files making them available for the proceeding processes. Apart from Apple Music DRM removal, it can guarantee you good quality conversion and download procedures. With AMusicSoft, there is only one simple procedure to follow to be finished and get the results. See the following procedure and perfectly use the tool of AMusicSoft Apple Music Converter.
Via your browser, head to the official website of AMusicSoft and tap the Download button seen next to the Apple Music Converter. After the complete download, the tool must be installed in your device in order to use it.
After that, launch the converter to start adding the files to convert. You can select the tracks from your collection by ticking each track's respective selection box.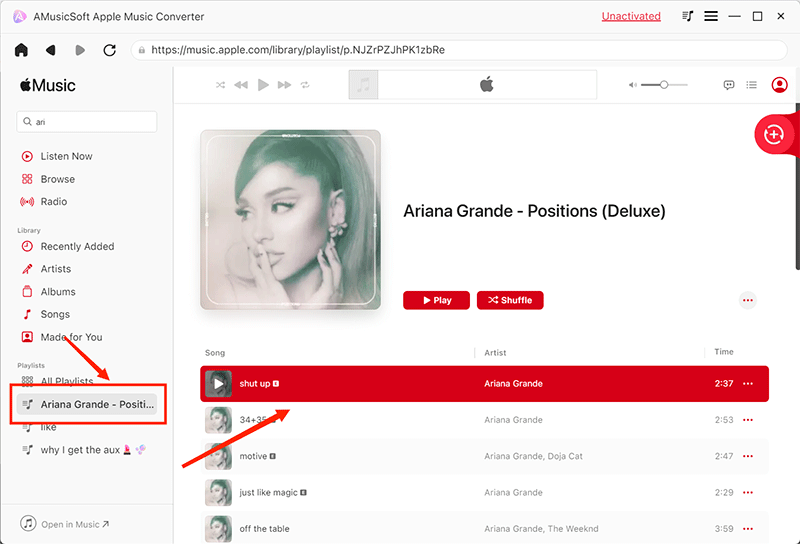 Choose one conversion format from the available ones and allot the end folder where the results are to be saved once finished.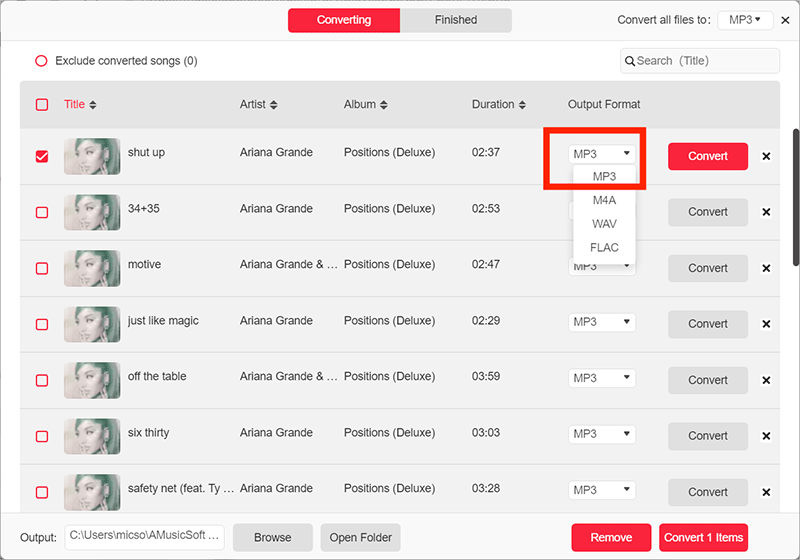 Hit the Convert button and get started with conversion.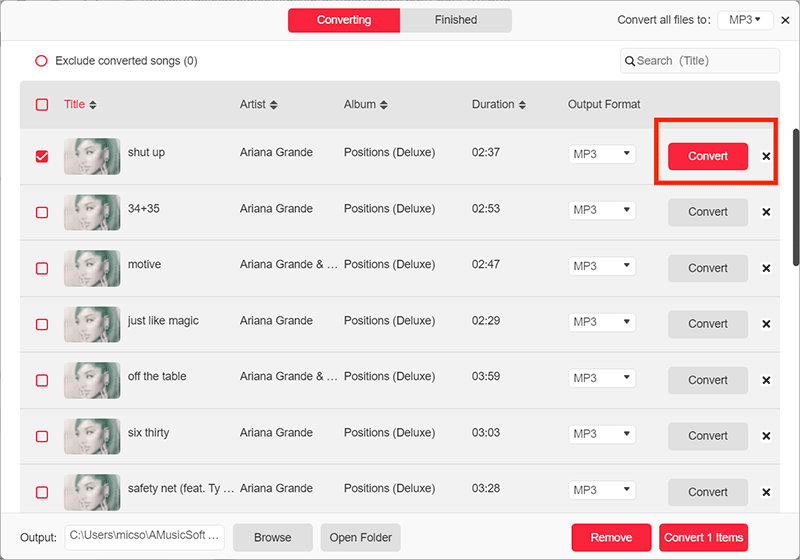 Finally, check the finished tracks in the Converted menu. To download the local copies, just head to the assigned folder in the previous step and save the copies on your computer.
The results that you can get later on have promising audio quality that is perfect for streaming. Notice as well, that they are out available in just a couple of minutes after, which is made possible because of the 16x working speed that AMusicSoft has.
Part 5. Bottomline
Apart from the uses mentioned earlier about Siri, there are definitely more to experience from Siri. If you have an iOS device, you can try exploring more Siri functions where you can benefit a lot. However, since each user has his own perspective and preference, there are some who are not pleased about Siri suggestions. But on the brighter side, there are available ways on how to reset Siri suggestions, which you can perform anytime you want. It is good to share as well about AMusicSoft Apple Music Converter, which is the best alternative tool that you can find to download tracks and playlists from the service.
Robert Fabry
Apple Music, Spotify, Amazon Music senior users. Share various tips and solutions.
Last updated: September 1, 2023