Music streaming services are getting popular these days, especially now that most people have access to the internet. Not only it is very convenient to use but also it can save up a lot of space on their phones.
One of the popular among the list is Spotify. Its service was introduced in October 2008 and since then it is getting famous around the world because it gives users access to a variety of songs and even podcasts.
But what if you can't find the song that you like, is there a way how to add music to Spotify? although these services offer a wide collection of music, there is also a possibility that you can't find the song that you want maybe because of copyright issues or restrictions but you don't have to worry because there is a way how to add music to Spotify and everything will be discussed in this post.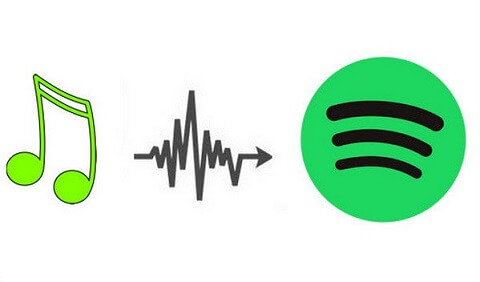 You can also use this guide if you just want to easily sync your local media files on your Spotify. So, without further ado, let's begin.
Contents Guide Part 1. Can You Add Your Own Music to Spotify?Part 2. How to Listen to Spotify Songs without Premium Account?Part 3. Conclusion
Part 1. Can You Add Your Own Music to Spotify?
So, with the question can you add your add music to Spotify? The answer will be an absolute yes! You can add your locally store media files on your Spotify and stream it using your device whenever and wherever you can.
Curious how to do this? then, here is the guide on how to add music to Spotify, I also included here an explanation for each step and also ways on how to troubleshoot if ever you encounter some issues which can be found in the last part of this section.
1. Make Your Local Music Available on The Desktop Client
The first thing you have to do in how to add music to Spotify is to ensure that the songs that you like to add to are synced up appropriately on your computer. It can be songs that you own the DRM rights or the ones that you recorded.
Keep in mind that the songs that have DRM encryption can't be easily synced on Spotify unless you have the right to transfer them from one device to another. There are also available media players with central servers that can play songs with DRM protection upon request.
If you are a Windows user, Spotify will make it a little bit easier for you because it will instantly scan possible songs available on your computer that can be found on different folders such as your Music Folder, Documents, and Downloads.
Unlike if you are using Mac, you have to keep the tracks on your Downloads folder, iTunes or My Music so that it can be automatically detected by Spotify, but the good news is you can also include other folders by heading to Preferences, then look for "Local Files" and lastly "Add a Source" that can be found almost at the bottom part.
Once the folder is finally included or added to the list, the songs or DRM-free tracks will be instantly added to your library in Spotify. You can find it on the "Local Files" in your main menu.
2. Make A New Playlist
After making sure that your music is added to your computer's library and properly synced, the next step on how to add music to Spotify is creating a new playlist wherein you will include the songs that you want to be streamed or play using your Spotify.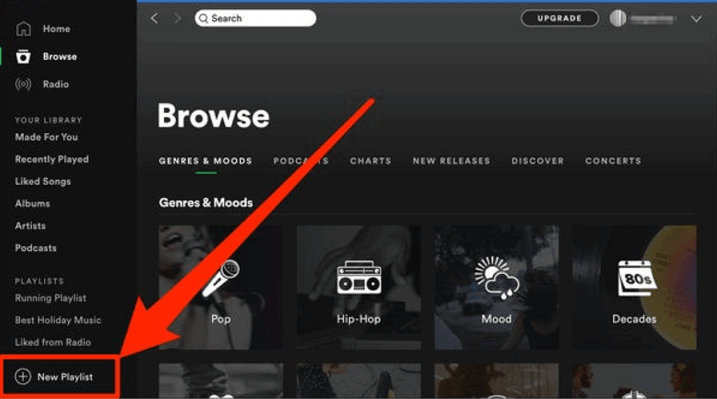 You can create it by selecting the "New Playlist" button which can be found in the lower-left portion of your Windows desktop. When you already set-up the playlist, the next thing you have to do is go to your Local Files tabs so that you can add the tracks you want to be synced and to be included in streaming.
3. Synchronize to Play Offline
Now come to the last step on how to add music to Spotify, once you synced the music on the new playlist that you want to access to your device, the next thing you will do is to activate the "Available offline" switch to on which is visible at the right part of your screen.
You can use either your computer or smartphones to perform this. See to it your desktop, as well as your device that you want to sync, are both connected to a similar WIFI network before you activate the "Available offline" switch.
This will let Spotify try to connect licenses and also DRM request through this procedure. It can be only done when both are linked to a wireless connection with a similar MAC address just like what I said a while ago.
The length of this process may take a few seconds or will last up to several hours based on the size of the playlist and also the reliability of the tracks that you added. After the process is complete, you can finally access the songs from your local files to any devices that are linked to your account, you can even shuffle them to other songs that are available in the Spotify streaming catalog giving you a more enjoyable listening experience!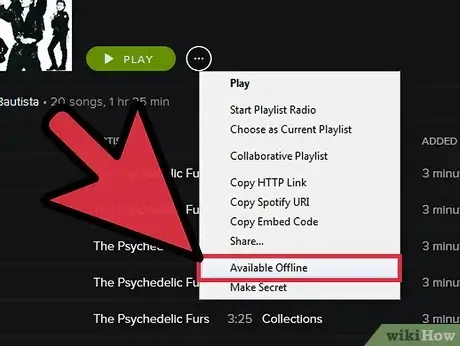 How to Troubleshoot
Some users encounter issues after updating Spotify mobile about seeing the songs that they just added on their computer that looks playable on their phone when they check their playlist.
After searching for a possible solution, I found out that one solution to this is by briefly disabling your local firewall because it can identify the malicious package. Another one is to allow UPnP services making the ports on your router open for both desktop and phone.
You can also try to open and access on port 4070 the following IP addresses:
78.31.8.0/21
193.182.8.0/21
Once you've cleared this part, you will no longer experience any issue in syncing making your local files from your computer available on your devices such as tables or phones to stream on your Spotify.
Part 2. How to Listen to Spotify Songs without Premium Account?
Now we know how to add music to Spotify. Ever wonder if you can listen to Spotify even without a Premium account? Well, the answer is you absolutely can! There is this professional tool that can make it possible and this is none other than AMusicSoft Spotify Music Converter.
This software has this feature that can remove the DRM protection encrypted in each Spotify premium song. Once the DRM is removed you can play and listen to any of your Spotify songs as much as you want and can even keep it forever without worrying about your monthly subscription.
Another feature that is worth mentioning is that it can convert the songs to any format that you like, especially if the device that you are using requires a specific format like FLAC, M4A, WAV, and MP3.
If you are thinking about the song quality would be affected then you don't have to worry because this program maintains the quality of the songs as it is the original ones. It also keeps the ID3 tags and metadata of each track which will make it easier for you to organize your playlist after conversion.
So, if you want to get to know more about AMusicSoft Spotify Music Converter you can visit their official website. I also included here the steps on how to set-up and use the software, just see the guide below.
Step 1. Install The Downloaded AMusicSoft Spotify Music Converter Installer and Run The Software.
Download and install AMusicSoft Spotify Music Converter on your computer then run the software afterward by clicking the shortcut icon on your desktop. Wait until the program has loaded.
NOTE: It is advisable to close your Spotify first before running AMusicSoft Spotify Music Converter. Moreover, do not perform any operations on Spotify while you use the program.
Step 2. Choose The Songs on Your Spotify Playlist, The Output Format, and The Output Destination.
Choose the songs on your Spotify and just add them to the software's interface by dragging and dropping. Then, select the output format of the song such as MP3, WAV, FLAC, etc.
Lastly, select the destination path of your output where you want to see the soft copy of the songs that you converted.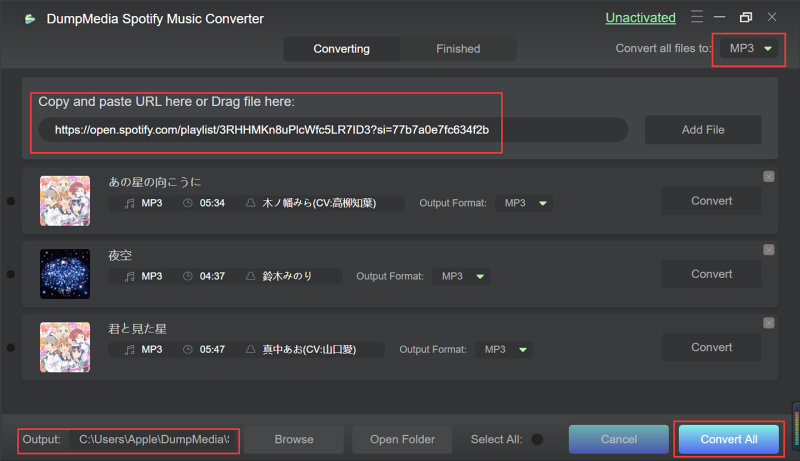 Step 3. Start The Process by Clicking The "Convert" Button.
Once you finalized your selected tracks as well as the output format and destination path, just simply click the "Convert" button to start the process. The length of the conversion will depend on the volume of tracks that you selected.
Part 3. Conclusion
Adding your local media files to Spotify might sound impossible but this guide proves that there is nothing impossible. You learned how to add music to Spotify and also another information about on how to listen to your Spotify even without a premium account with the help of AMusicSoft Spotify Music Converter.
I hope this post gives you additional knowledge and information which will help you enjoy your Spotify more.