Many iPhone 4 users were hopeful when Apple Inc. launched Apple Music in the year 2015. Apple Music is a kind of streaming service in which you can listen to music and even watch videos. But unfortunately, iPhone 4 doesn't support Apple Music because it requires much higher iOS which is 8.4 or higher. Even though Apple has released many models after iPhone 4, many users still prefer to use their precious iPhone 4 and tried different ways like jailbreaking it, just for them to play Apple Music on iPhone 4
But no need to worry because I have a solution on How to Play Apple Music on iPhone 4 and we will discuss it in this post, that even you don't jailbreak your iPhone4, you can still play your Apple music using your iPhone 4 and not only that but also can play it using other iPhones for free.
Contents Guide Part 1. Can I Get Apple Music on iPhone 4? Part 2. How to Play Apple Music on iPhone 4 without Jailbreak?Part 3. How to Play Apple Music on iPhone for Free?Part 4. To Sum up Everything!
Part 1. Can I Get Apple Music on iPhone 4?
Now the question arises, can I Get Apple Music on iPhone4? Absolutely yes! You can get Apple Music on iPhone4 but you have to do something. The reason why iPhone 4 users don't know how to play Apple Music on iPhone 4 is because of its music format, though the format was not officially introduced by Apple it was seen upon checking the information of the song. It was found out that songs or any audio file from Apple Music are in M4P format and also have Fairplay DRM which is protected. That's the reason why songs from Apple Music can't be easily played on any device.
So, what is the possible way for you to learn how to play Apple Music on iPhone 4? Since iPhone 4 cannot be further upgraded to higher iOS. One solution to this is by transferring Apple Music from iTunes to iPhone 4, but in order to do that we must bypass that is present on Apple Music tracks, and your iTunes must be 12.2 or later. For us to bypass the DRM we need a converter to remove the Fairplay so that you can freely transfer without restriction the Apple Music tracks to your iPhone 4. I'll further explain it as we go on. To give you additional information, I posted here what are the other supported formats of the iPhone 4 so you will have an idea.
iPhone 4 Supported Formats:
AA (Audible formats 2, 3, 4) / Audible Enhanced Audio / AAX / AAX+
AAC (Bitrates 8 to 320 Kbps)
AIFF
ALAC (Apple Lossless)
HE-AAC
MP3 (bitrates 8 to 320 Kbps)
MP3 VBR (Variable Bitrate)
Protected AAC (This is being used for DRM copy protection on the iTunes Store)
WAV
Tips: If you are an iPod user and don't the ways of streaming iTunes on your iPod device. Please check this guide on how to listen to iTunes Music on iPod shuffle.
Part 2. How to Play Apple Music on iPhone 4 without Jailbreak?
So how can you get Apple Music on iPhone4? As I mentioned a while ago, Apple Music tracks are protected by DRM (Digital Rights Management), so it means that only authorized devices can only play it. So again, back to the question, how to play Apple Music on iPhone 4? It is impossible to play it in iPhone 4 or any device if it is still protected even if you transferred it but once it is free from DRM then that's the time you can able to do so. So, rather than risking upgrading your iPhone4 to an iOS which is 8.4 or higher, I would recommend you to use this method instead because it's much easier and safer. All you need is a professional converter which is the AMusicSoft Apple Music Converter for you to learn how to play Apple Music on iPhone 4 and to be able to make Apple Music song to be DRM-free and make it possible.
AMusicSoft Apple Music Converter is well known as the best DRM software that is ever existed. With the use of this converter, you can easily remove DRM from Apple Music tracks and convert them to any format such as MP3, AC3, AAC, AIFF, AU, FLAC, M4A, etc. What's also good about using this software is that even you are out of subscription you can still play it as much as you want because it is now DRM- free. Aside from stripping off the DRM, it has a conversion speed of 16x and still maintains the 100% original quality of the song. It means that you don't have to wait so much time for your converted songs plus the quality of the music as same as the original one.
Apart from converting Apple Music Tracks, you can also use AMusicSoft Apple Music Converter to convert any audio files such as podcasts, and even audiobooks. Sounds cool right? you don't have to worry if you are a first-time user because the software is developed with a user-friendly interface that even as a new user, you can easily use and grasp it. Now let us try how to convert and how to play Apple Music on iPhone 4. I provided the following steps below:
Step 1. Install and Launch AMusicSoft Apple Music Converter.
You can download AMusicSoft Apple Music Converter by visiting its official website. Next, tap on the "Download" button so it can be installed on your computer. Then, proceed with installation by following the instruction until the process is completed. Once you open the software, iTunes will automatically open.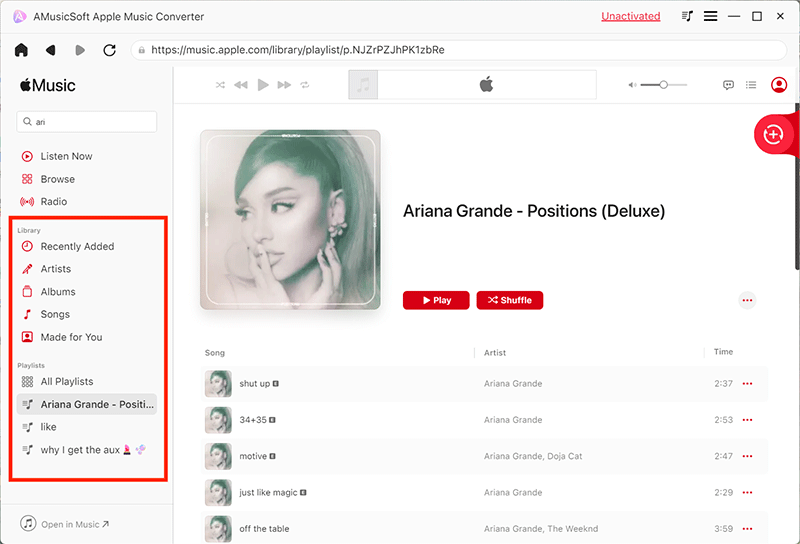 Step 2. Choose Apple Music Tracks
You can select Apple Music Tracks by going to the Music section on your playlist. All your iTunes library playlist is visible on the left portion of the program. If you can search the song that you are looking for, all you have to do is add first your Apple Music playlist or songs to the iTunes library. Then refresh it again. Once it is visible, select the playlist or songs from Apple Music that you want to play on iPhone 4 by ticking the box on each track.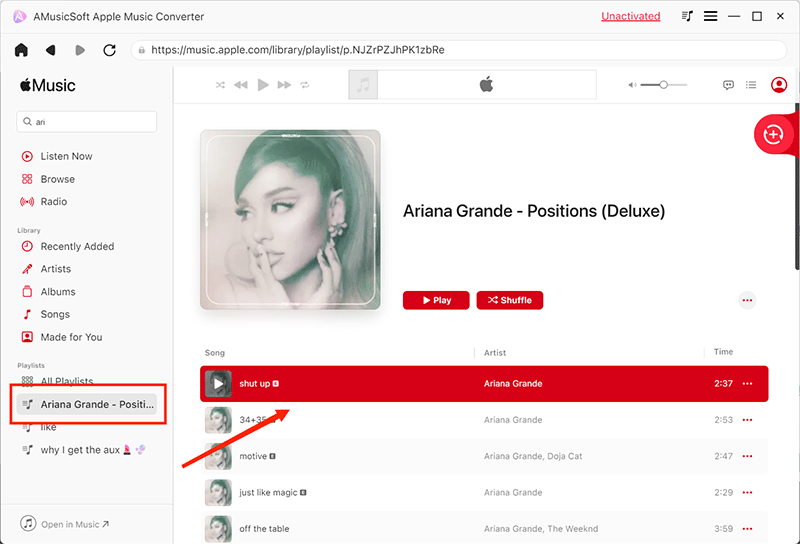 Step 3. Adjust Output Settings and choose the output path
After selecting all the songs that you like to convert, adjust or set the format that is compatible with your device like M4P to MP3 and also select the folder in which you want your converted songs to be saved.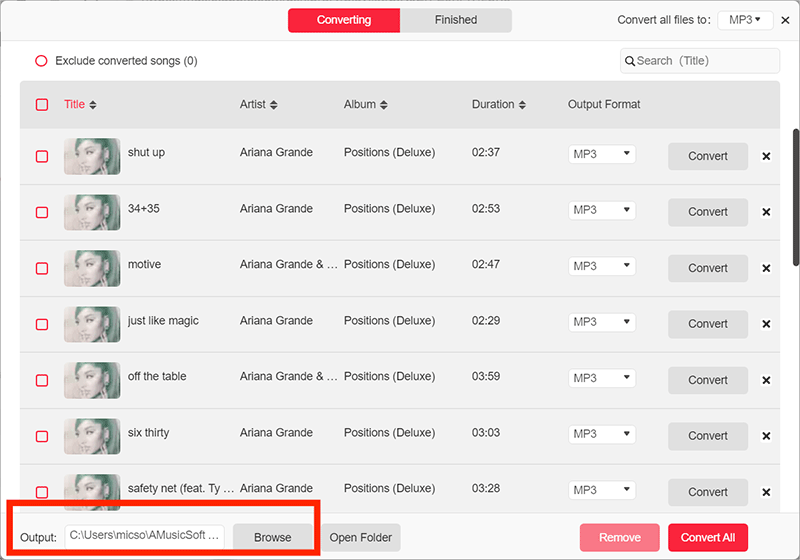 Step 4. Convert Apple Music Tracks
Once you already set up your preferred songs. You can begin converting them by clicking the "Convert" button. You will see the conversion status on the main interface. After the conversion process is done, you can check the converted file on the "Converted" section.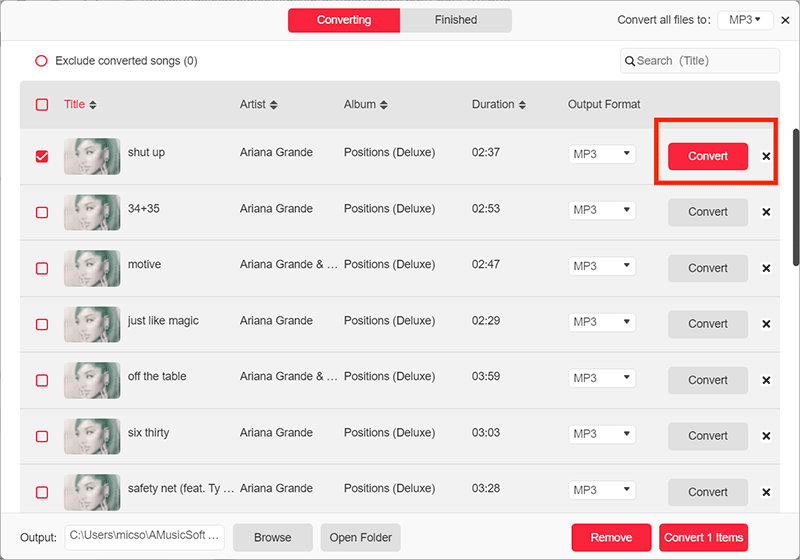 Step 5. Sync Apple Music Songs to iPhone 4
Lastly, now that your Apple Music songs are DM-free, you can now add it directly to your iTunes library and sync those songs to your iPhone 4.
Finally, with these simple steps, you can now know how to play Apple Music on iPhone 4 thanks to the AMusicSoft Apple Music Converter that converted your songs and made it DRM- free songs.
Part 3. How to Play Apple Music on iPhone for Free?
There are also some other ways how to play Apple Music on iPhone for free. One of these is by downloading a Shazam app. Apple also offers 6-months of Apple music free for those who are Shazam users for a limited time.
Shazam is a type of application that can identify any music, movies, tv shows, and even advertisement by just playing a short example using your microphone. Amazing right? This app makes it easier for you to know the song in an instant especially while you just first of it.
So, if you want to avail of free Apple Music as a Shazam user, download the app first and see the following steps below how to redeem it.
Once downloaded, open the app on your iPhone.
Select the Library icon ion the upper left corner of your screen or swipe right so you can easily go to the library screen.
When you see Try Now, click it then there will be a free trial for a Limited time of Apple Music.
Select the Try it Free button.
Next, you will be directed to the App Store so you can redeem a code that is pre-entered.
Lastly, Click on Redeem. Once redeemed, you will be alerted of how long is your free trial and also the starting date when you will pay for the first month if you want to continue your subscription.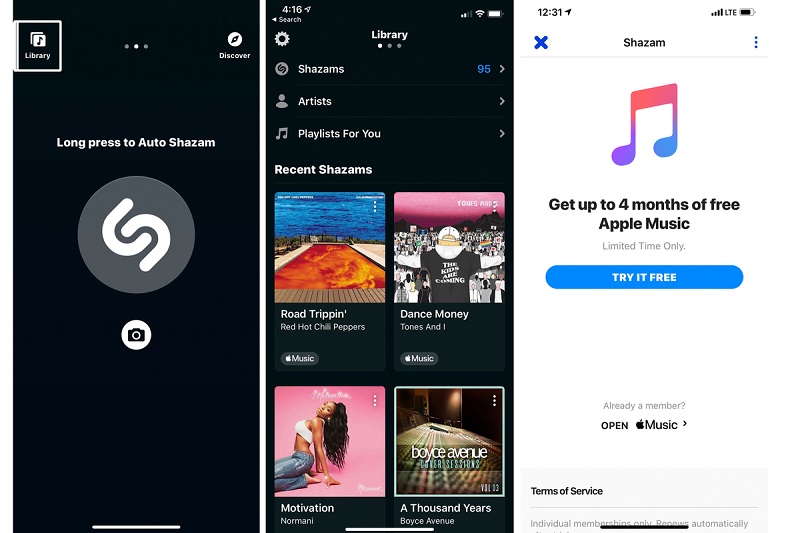 Part 4. To Sum up Everything!
Even though Apple Music is not compatible with the iPhone 4 because Apple Music requires iOS 8.4 or higher while iPhone 4 can't further be upgraded unless through jailbreaking, still, we find a way or solution on how to play Apple Music on iPhone 4 without risking your iPhone 4 by using of updated iTunes which is 12.2 or later and a professional converter tool which is the AMusicSoft Apple Music converter. You also got an idea that the converted music is not only for iPhone 4 but can use it to any other device and you can have it for free even after your Apple Music subscription is over.
I hope by reading this article, you can now enjoy and gained additional information on how to play Apple Music on iPhone 4 and also the other advantage of converting your Apple Music tracks.