Advancement in today's era surely brought significant changes to the lives of many especially to those who are technology inclined. And, one good improvement is the introduction of smart speakers like Google Home. Through this, people can listen to any audio from the web and even stream any music they want to hear. You can also play Spotify on Google Home!
If you are a Spotify account owner and you are using Google Home as your smart speaker, you will be learning how streaming via this smart speaker can be done fast while reading this article.
Google Home is a main player in the smart speaker industry having at most 3.2 million shipped out units in the first 3 months of 2018 beating Amazon's record at only 2.8 million. This is a device that works through the aid of a WiFi connection and is very capable of playing tracks, answering queries, and even controlling other devices that you have at home.
Actually, this is capable of playing tracks not only from the Spotify application but as well as audios from other platforms including YouTube, Google Play Music, Tunein, and even Pandora. However, the main point of discussion will be circling around how to play Spotify on Google Home. If you wish to know more facts about this topic, we suggest staying on this page to learn more details that would surely be advantageous to you in the future.
Contents Guide Part 1. Can't Link Spotify to Google Home?Part 2. Why Google Home Won't Play My Spotify Playlist?Part 3. How to Play Spotify on Google Home without Premium?Part 4. Added InformationPart 5. Summary
Part 1. Can't Link Spotify to Google Home?
In order for you to smoothly play Spotify on Google Home, there is a need to make sure that you have set a default music service – Spotify application. The reason behind this is that when you try to give a command to play a certain track but you forgot to specify the platform, Google Home will automatically switch to the default music service that you had set. This is very simple to do. You just have to follow the following:
Via your Google Home application, make sure that you set your Google Home.
Using the same app, you need to link both your Spotify and Google accounts.
Now, you just have to set Spotify as your default music service.
After the linking has been done successfully, then you can finally stream songs – favorite playlists, albums, and more on your Google Home via voice command.
How to Unlink Spotify from Google Home?
If you are thinking about the process of how to unlink the Spotify account that you have now to link another with Google Home, you need some important steps to do. Here is what you need to follow.
Step #1. Surely, you have the Google Home application with you. Launch this app and tick the menu that you will see in the top-left area of the screen.
Step #2. Look for the "Account preferences" option and click it then look for "Linked media accounts".
Step #3. You need to choose "Spotify" and then tap the "Unlink Account" button.
By just completing these three things, the unlinking of the current Spotify account to your Google Home should be done successfully.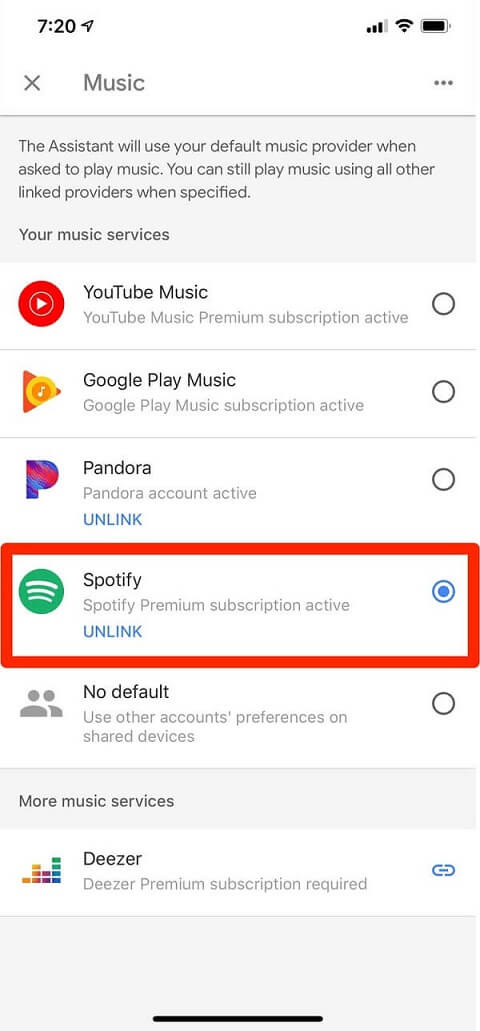 Link Spotify from Google Home
Now that you already have unlinked the previous Spotify account that you have and you would like to link a new one, there is as well a procedure that you have to follow to do that. And, here it is for your easy reference.
Step #1. Using your Google Home app, you need to click the menu that you will be seeing at the top-left area.
Step #2. Now, you need to tick the "Account Preferences" option and then proceed with "Linked media accounts".
Step #3. You have to remove the Spotify application.
Step #4. You need to restart the application (Google Home) and head back to the linked media accounts.
Step #5. Now, you have to choose "Spotify" and then tap the "Link Account" option. You will be asked to log in to Spotify. Take note that if you are doing this without a Spotify account yet, you will need to tick the "Sign up to Spotify" option instead. Once done, you would need to restart the account linking process from Step 1.
Step #6. The last thing to do is to hit the "OKAY" button. This would signify your confirmation and the completion of the linking process.
By doing both procedures above, you would be assured that the linking and unlinking of Spotify on your Google Home will be successful. Now, after the successful account linking, was there a time when you had an issue and your Google Home just won't play those Spotify playlists you are trying to stream? If you are unsure about what to do and why this keeps on happening, we will discuss further in the second part of this post.
Part 2. Why Google Home Won't Play My Spotify Playlist?
It is really bothering and irritating if you cannot play Spotify on Google Home, right?
Have you ever been into a situation wherein you tried changing your WiFi password and then all of a sudden, you cannot find the Spotify application under the linked media accounts even if you have it linked already before? What have you done to fix it? Or, are you still thinking about a way to do it?
Spotify Not Showing in Google Home?
You can check this out.
Step #1. You need to head to Spotify.com and log in with your Spotify credentials.
Step #2. Go to the "Connected apps" section that you can easily find on the sidebar of the main screen.
Step #3. You have to revoke access to applications that stem from your Google Home
Step #4. Now, you need to go to your Google Home app and select the "no default" option.
Step #5. The next thing to do is to restart your Google Home device and do the sign-out/ sign-in process again via the application.
Step #6. You can now check if Spotify is now shown under the music providers section (for default setting).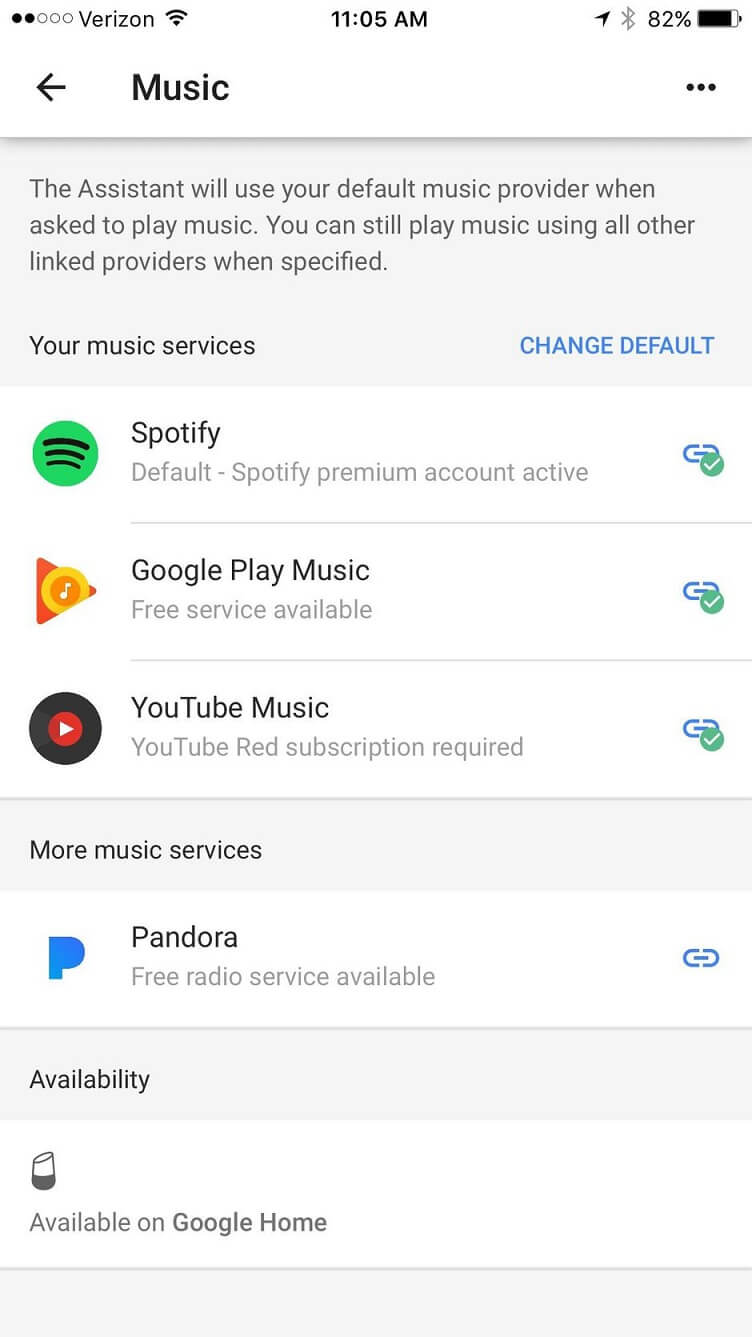 Try doing this procedure and see if this will work for you.
If you are using the free version of the Spotify application, but you would like to still stream using your Google Home device without any interruption, the best way that you must do is to download the Spotify songs first. But how are you going to do that? Learn how as you read the content of the next part of this article.
Part 3. How to Play Spotify on Google Home without Premium?
Since Spotify songs are protected by encryption, you have to remove that first to keep the Spotify songs saved on your PC. To do that, you need the help of third-party software applications that can remove the DRM protection as well as convert the tracks to a format supported by a variety of devices.
There are several tools that you can try but we recommend AMusicSoft Spotify Music Converter as this is already trusted. This app can do the removal of DRM protection and can convert the Spotify songs to supported formats while maintaining the original quality of the tracks and keep even the ID3 tags and metadata information. Also, you can use the app smoothly because of easy controls and a user-friendly interface. If you wish to try using this, you can follow the below.
Step #1. Open Your AMusicSoft Spotify Music Converter on PC
Upon installation, you have to open your AMusicSoft Spotify Music Converter installed on your PC. Once you are at the main screen, you need to import the Spotify playlist that you wish to convert and download.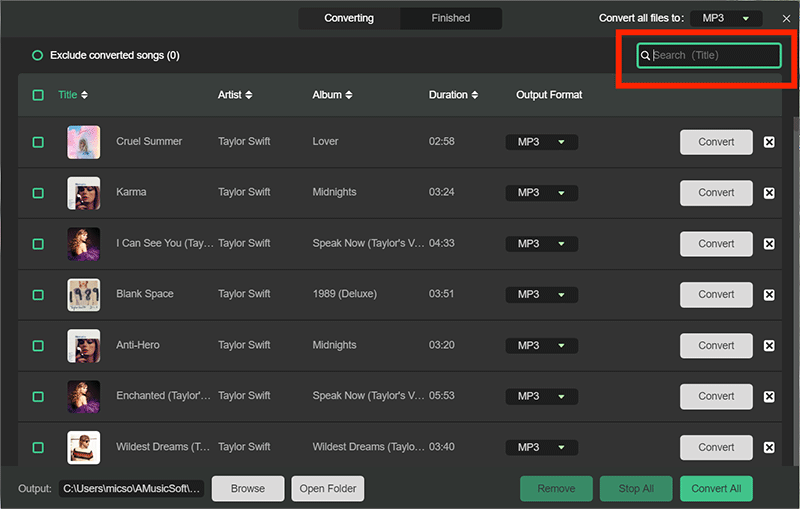 Step #2. Select a Playable Format and Define an Output Folder
Once done with the uploading, you have to choose a supported format from those listed on the app's output formats list. Defining an output folder will also help you easily see all the downloaded Spotify songs.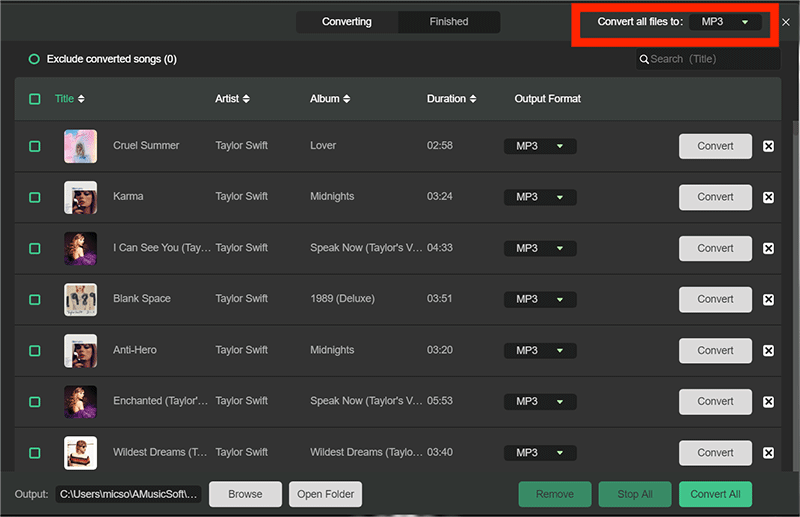 Step #3. Wait For a Few Minutes Until Conversion is Over
The conversion and DRM removal will only take a few minutes. You just have to wait until this process is over to finally have the converted files ready for streaming!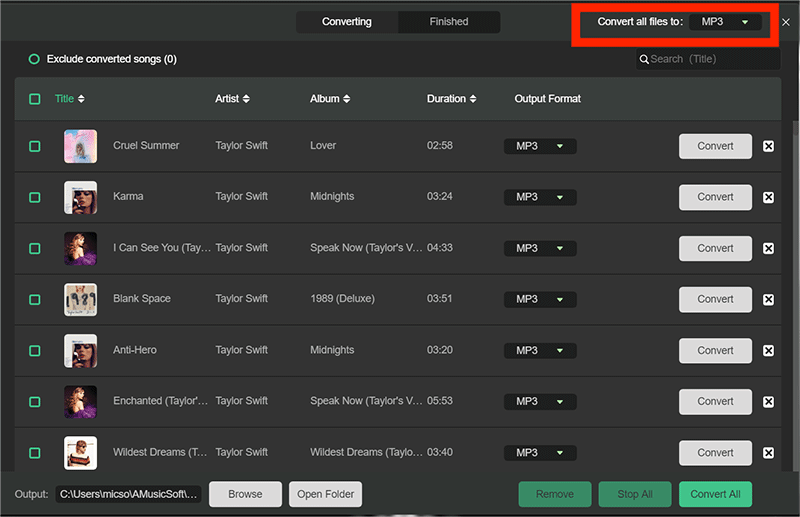 Part 4. Added Information
Once you have the converted Spotify songs, you just have to add those to the local folder that you have on Google Play Music. To do this, you just have to head to Google Play Music's web player. Using your account, head to the "Upload music" option and simply do the dragging and dropping of the converted files. Alternatively, you can also use the "Select from your computer" button.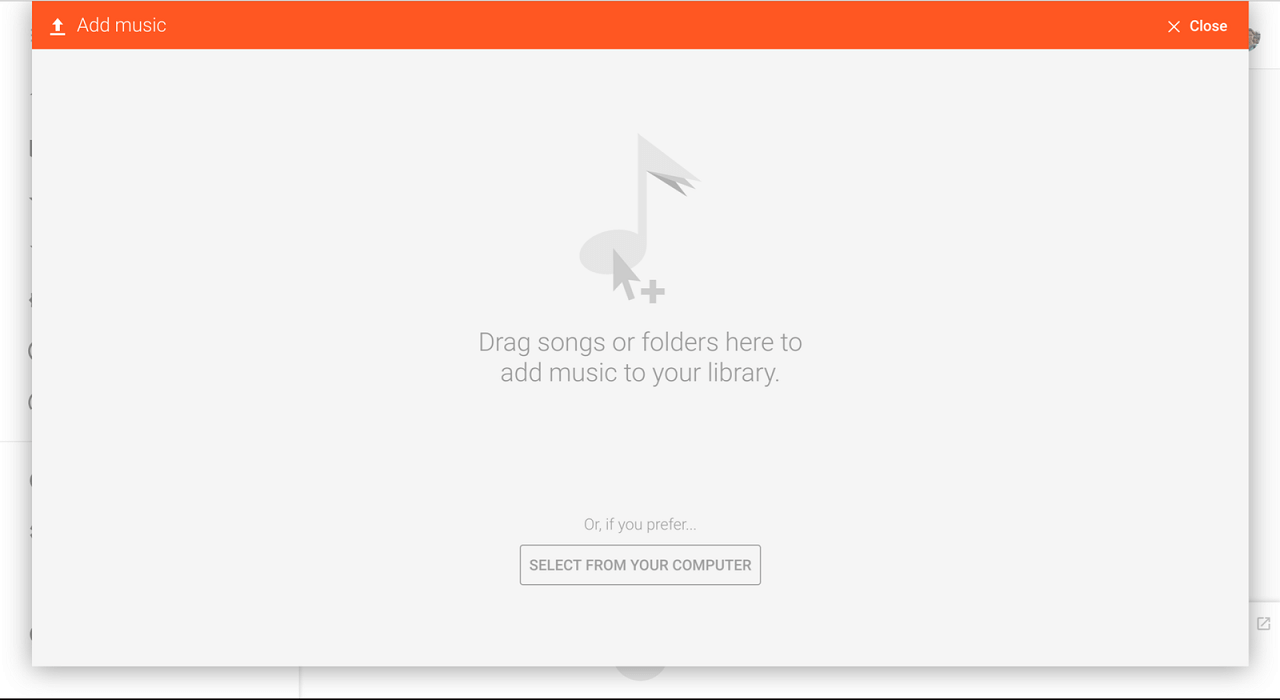 You can also utilize the Google Play Music Manager if you wish to. Do this by heading to the "Preferences" button and under the "Upload" button, tick the "Add Folder" option and browse all those converted tracks to upload. By clicking the "Upload" menu, those songs will be uploaded.
Part 5. Summary
It is simple to play Spotify on Google Home! Even the linking and unlinking procedures are easy to follow and do. Also, you can always rely on tools like this AMusicSoft Spotify Music Converter especially if you do not want interruptions while streaming via your free version.