With hundreds of millions of users, Spotify is the undisputed king of music streaming services. However, being the giant music streaming service doesn't mean Spotify is exempt from problems. Like other services out there, Spotify's desktop, mobile app, and web player can lag, freeze, or become slow.

Why is Spotify so slow on your device? There are a number of reasons for this. Fortunately, here we'll tell you the reasons why Spotify loads so slowly on iPhone, Android, or desktop. If you're asking the solutions, we're here to help you out and give the methods you can implement in order to fix the issue.
Contents Guide Part 1. Why Does Spotify Work So Slow?Part 2. How to Fix Spotify So Slow on Mac and Windows?Part 3. How to Fix Spotify So Slow on iPhone and Android?Part 4. Best Solution to Enjoy Spotify Music SeamlesslyConcluding Thoughts
Part 1. Why Does Spotify Work So Slow?
So, why is Spotify so slow on your computer or mobile? A lot of reasons can be pointed towards your mobile phone or desktop computer. However, some may be caused by Spotify's servers as well. Below are some of the reasons why is Spotify app so slow.
Internet Connection Issues: If the required Internet connection speed of your network is not up to par with what Spotify needs, unstable, slow, or outright absent, then the said platform will lag or slow down. Sometimes, it even won't load at all.
Overburdened Servers: The overwhelmed servers can be a cause of why is Spotify app so slow. For instance, if Spotify is currently upgrading its system, you may not be able to use the platform properly.
Limited Storage Space: The limited storage space or memory resources on your computer or mobile device can't store a significant quantity of data. Spotify will lag or slow down when the cache is overloaded.
Outdated Application: Any program requires regular software upgrades to maintain maximum performance, security, and bug fixes. Similarly, obsolete Spotify app versions might contribute to poor performance and lagging.
Wrong App Settings: Spotify's running speed also be affected by your device's hardware and software specs.
Part 2. How to Fix Spotify So Slow on Mac and Windows?
We have given the top reasons above why is Spotify so slow. So, if you're having this problem on Windows or Mac, you can follow the solutions below.
Solution 1. Check Spotify Server Status
If Spotify is currently down or experiencing an issue, certain features might not work as expected. This can also be one of the reasons why you can't run Spotify faster. To check if this is the case, go to Downdetector's Spotify Server Status page and see if any recent outages have been reported. If there is a server issue, wait a while before using the Spotify app again. However, if no issues are reported, but Spotify takes so long to load, continue to the following fix.
Solution 2. Clear Spotify Cache on Windows/Mac
Spotify can be used on Windows and Mac computers with its desktop app, and web-based platform. Typically, Spotify lags or freezes (or slows down) because there are corrupted cache files. To fix Spotify loads so slowly, you can clear the cache on Spotify's desktop app.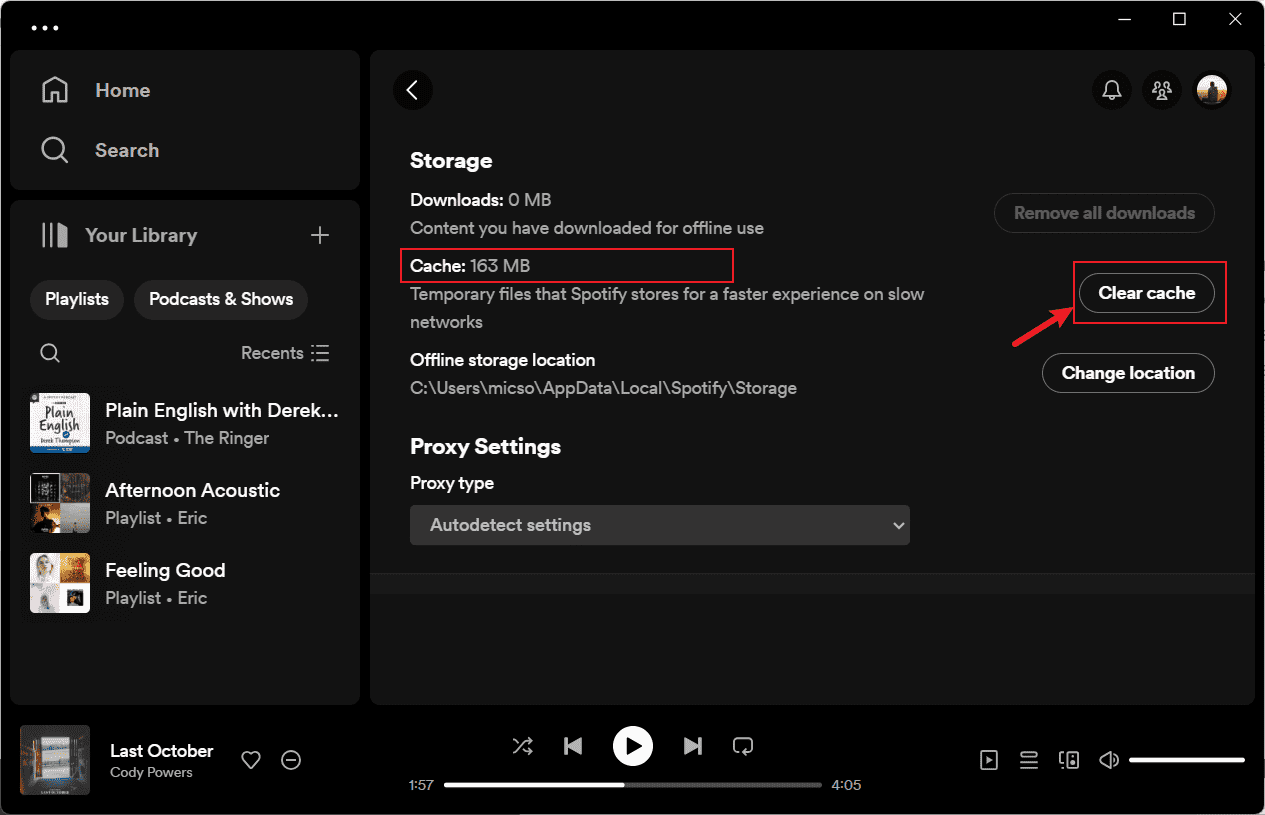 Tips: For more details, check our explainer on What Is Cache On Spotify.

Solution 3. Sign out from All Devices
Why is Spotify so slow on your computer? Spotify has a device limit to be allowed on your account. If you violate the device limit, Spotify will not allow you to perform operations at all or not in a smooth manner. To fix it, signing out from all the devices is recommended. After signing out, you can log back in on the specific devices you want to use, and it may improve the speed and performance of your Spotify app.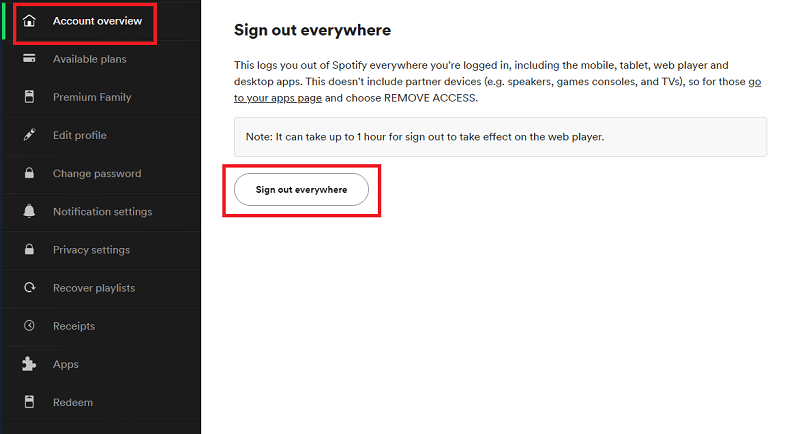 Solution 4. Remove Third-Party Apps Access
If your Spotify app is working slowly on Windows or Mac, it is possible that third-party apps connected to your Spotify account could be contributing to the performance issues. Third-party apps may consume additional system resources or cause conflicts with the Spotify app, leading to slower performance. To fix it, you can unlink from third-party apps.
Part 3. How to Fix Spotify So Slow on iPhone and Android?
So, why is Spotify so slow on your iPhone or Android device? Well, we can help you fix this issue. These are the methods you should follow to fix the issue of why Spotify runs so slowly on Android and Apple devices:
Solution 1. Clear Spotify Cache on Mobile
Spotify stores recently played content in your cache for quick access, but this can consume significant memory, especially if you download songs for offline listening. When mobile device memory is limited, Spotify may fail to play or run slowly. To resolve this, clear your Spotify cache on your iOS/Android device, ensuring smooth app performance and freeing up space for seamless playback.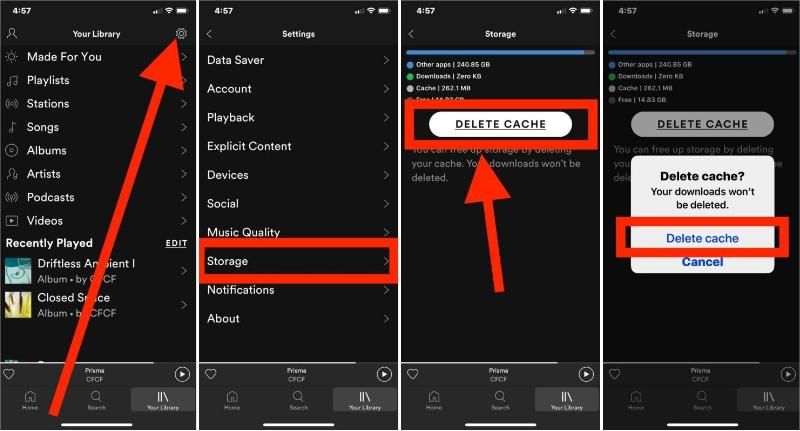 Tip: If Spotify stops playing on iPhone when screen is locked, you can also try removing the Spotify cache to fix it.

Solution 2. Update Spotify App
This is another thing you can do. You can simply update Spotify to the newest one. The latest app version can fix many bugs and make the app run faster. To do this, go to the App Store or Google Play Store to check if an update is available for the Spotify app. If yes, tap on Update. You can also update the desktop app on your computer.
Solution 3. Check Your Internet Connection
Why is Spotify so slow on your iPhone or Android device? Your Wi-Fi connection or cellular data on your mobile device may be so unstable and weak, that it's causing Spotify to slow down too. You can enhance signal strength, walk closer to the router, or try switching to a data connection if you're using Wi-Fi.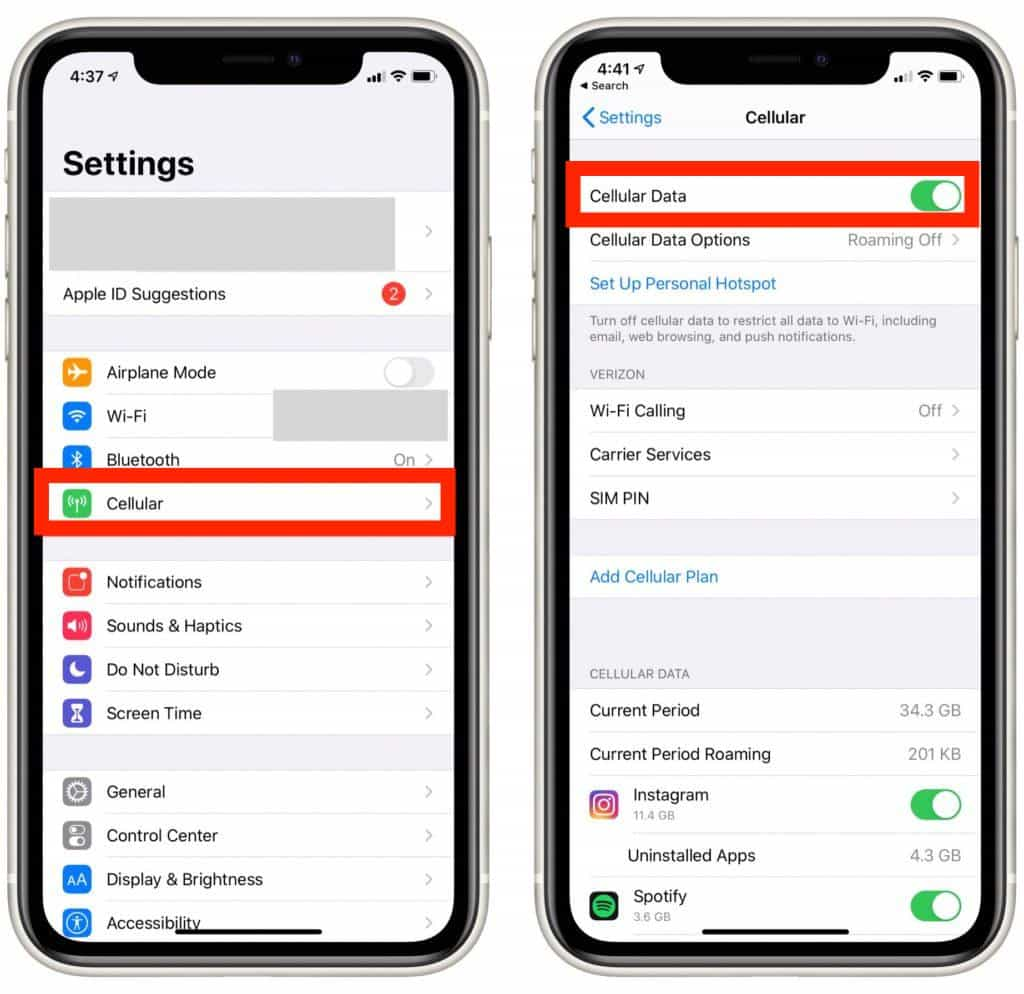 Dig deeper: Does Spotify Work Without WiFi? >>
Solution 4. Change the Streaming Quality
Higher-quality music streaming on Spotify Premium might place a burden on your internet connection. Consider lowering the bitrate in the Spotify app's streaming quality options or selecting the "Automatic" option, guaranteeing seamless playback without buffering.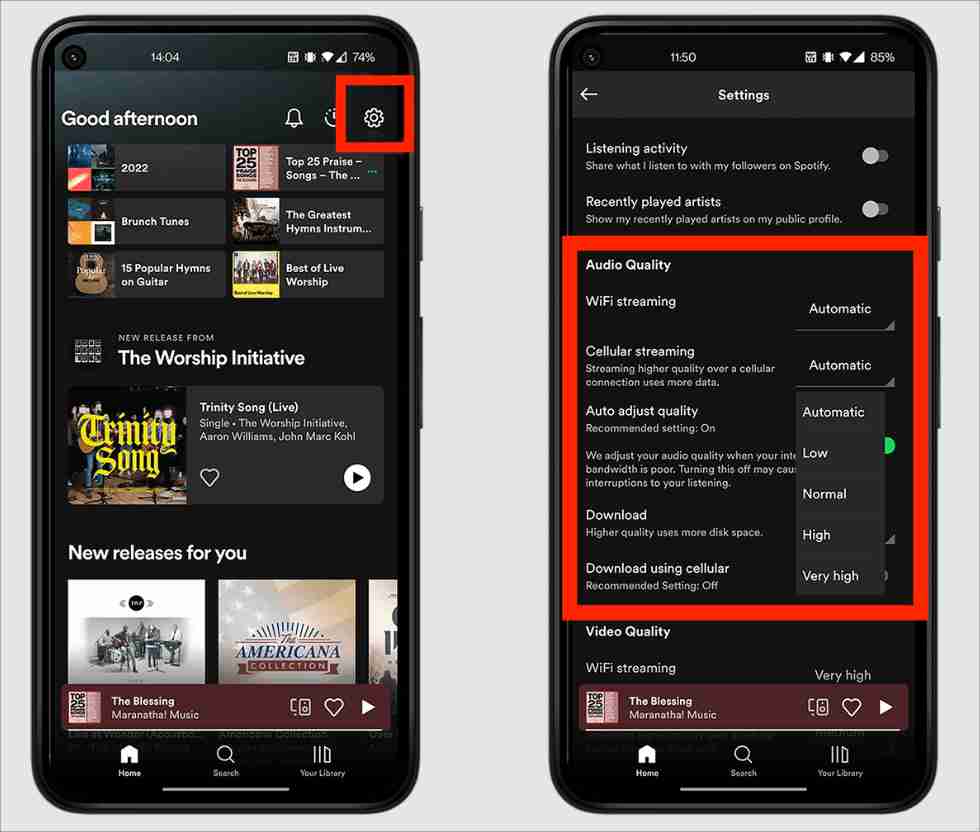 Part 4. Best Solution to Enjoy Spotify Music Seamlessly
Why is Spotify so slow? Users may confront this problem every now and again. You can try the solutions we shared above depending on your device. Is there a way to permanently overcome it? Sure! You can download Spotify songs for playing without using the Spotify app. Here you do need the help of AMusicSoft Spotify Music Converter.
Designed with an easy-to-use interface, AMusicSoft Spotify Music Converter can enable you to download and convert songs from Spotify to MP3, AAC, WAV, and FLAC, among others, whether using Spotify Premium or free account. Also, it can handle the removal of DRM from Spotify audio files. After conversion, you can move DRM-free Spotify songs to any device for playing. Without the Spotify app, you don't have to worry about why Spotify runs so slowly.
Don't want to be haunted by the Spotify playback issue anymore? Just install AMusicSoft Spotify Music Converter and you can download Spotify songs without limits and issues. Try it free below!

Download Spotify Music for Playing Seamlessly
Step 1. Start by launching AMusicSoft Spotify Music Converter then Spotify will automatically load on your computer. Add Spotify songs into AMusicSoft software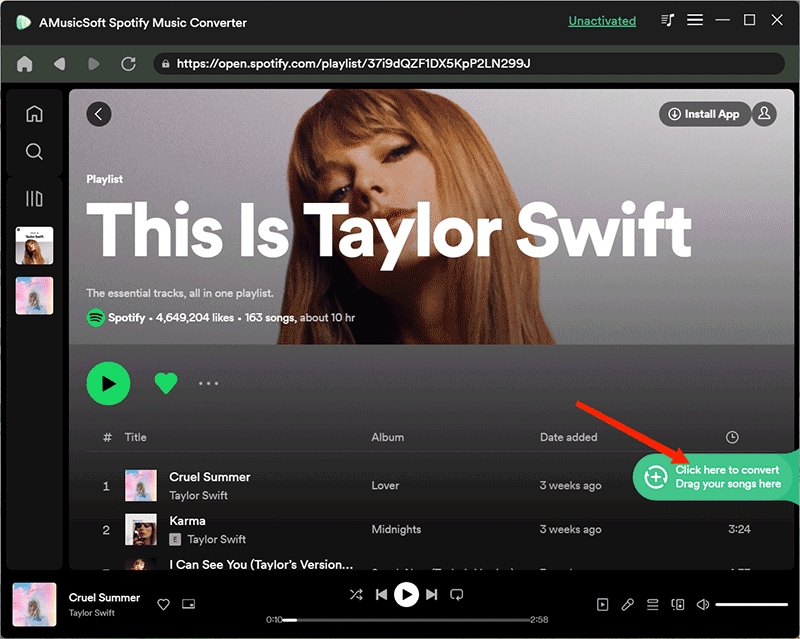 Step 2. Configure the output parameters for Spotify. AMusicSoft software allows you to personalize the output format and set the bit rate, sample rate, and channel.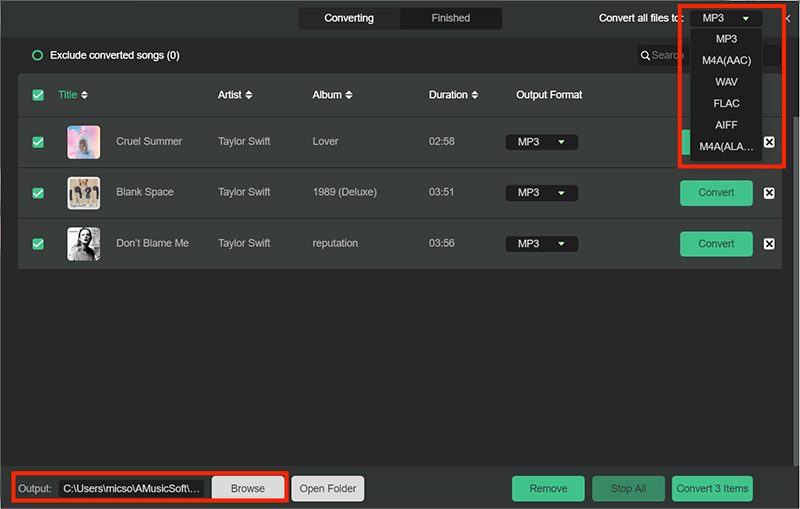 Step 3. Now click the Convert button to let AMusicSoft Spotify Music Converter start the conversion based on your requirements. A few minutes later, all imported Spotify songs will be downloaded offline and saved as MP3 or the other format you set.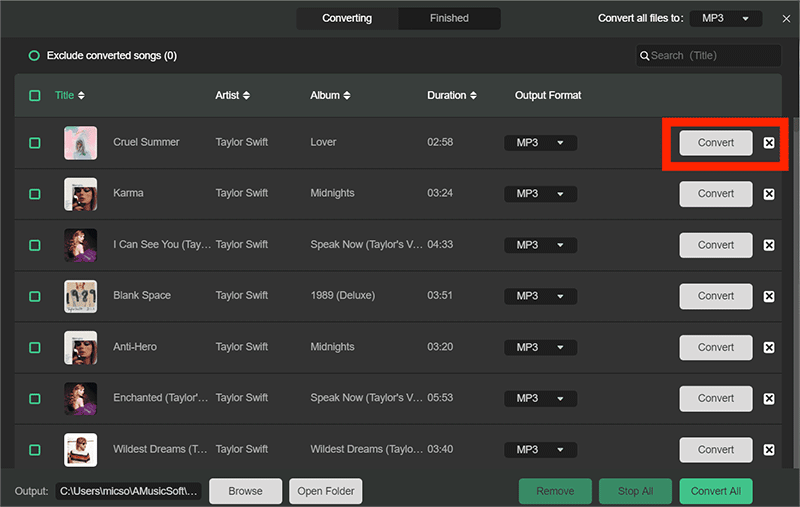 Congratulations! You can click the Converted icon to browse all of your downloads in the converted list. You can then listen to them on any player or device anywhere at any time.
Concluding Thoughts
Why is Spotify so slow on desktop or mobile? You may have too many files on your system that can cause programs to slow down. Or, your Internet connection may be slow as well. With the above methods, you are able to solve the issue on your computer or mobile device.
However, the best way to get around this issue is to use AMusicSoft Spotify Music Converter. This is a tool that will get all the tracks you need from Spotify without limitations. Plus, there are no more annoying ads and listening with the need for the Internet. Get your copy of AMusicSoft Spotify Music Converter and avoid ads!