Most of us know that Apple Music is a paid music streaming service that only gives a free trial for 3-months to its new user for them access and explores what services it provides but after the Apple Music free trial of 3-month, you will now be required to pay the subscription-based on what you chose to continue accessing their services.
Apple Music is popular because it has a huge selection of music available on its music catalog, plus aside from music you can also listen to any podcast by using this streaming service. But do you know that aside from the 3-months free trial you can extend Apple Music free trial for up to 6 months? Yes, you heard it right!
There is another way how to extend it, curious about how to avail it? Then, just continue reading this article because I will be going to guide you through it and you will learn everything about it. So, getting excited to enjoy additional months of Apple music? Let's get started.
Contents Guide Part 1. How Do I Get Apple Music Free Trial?Part 2. How to Keep Apple Music without Subscription after Free Trial?Part 3. Final Thoughts
Part 1. How Do I Get Apple Music Free Trial?
Aside from Apple Music free trial of 3-months for its new user, Apple also offers an interesting deal to its users that can extend your free trial subscription up to six months without paying anything. Do you want to know how? this is by using the Shazam app that also belongs to Apple. Recently, it offers a great deal for Apple Music, like I said which can extend your Apple Music free trial.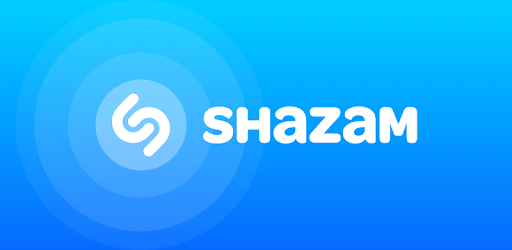 So, what is the Shazam app? It is a kind of app that can recognize the title of the song and also the artist just by hearing the portion of the music that is being played. This app becomes popular and handy for those who want to identify the songs which they heard for the first time or trying to recall what song it is.
It is user-friendly and just by tapping the Shazam button, you can easily find out what song is currently being played. Like if you are riding on the bus then suddenly you heard a familiar song but you forgot what is the title of it, then you can use the Shazam app to easily know what song it is. Amazing right? I'm sure you will definitely enjoy using this app.
Can you imagine that from 3-month free trial you can now extend it for 6 months? So, how to avail of the Apple Music free trial through Shazam? If you haven't installed it yet you can still have time to download it and avail its wonderful offer. You can have it and download it for free on your App Store. Unfortunately, even Shazam can be used worldwide, their additional offer is only applicable in the United Kingdom, the United States, and Canada. But don't worry if you don't belong to these countries because I still have another surprise for you. You will know more about it when I discuss it in the next section, therefore, just keep reading and you will find out.
If you qualify with the requirements that I mentioned above, here is now the guide which I provided on how you can avail of the deal that the Shazam app offers.
First, launch your Shazam app on your idevices such as your iPhone or iPad. If it is your first time to use this app, you can identify the song by tapping the Shazam icon in the middle of your screen. Once it recognized the song it will instantly available on your library, you can either swipe your screen from the right or left or just click the library itself.
Next, choose any song on your "Recent Shazam" list and tap the "Open in Apple Music" button. There will be a prompt, then you will be asked for a six months subscription for free. Once you click "Try it free", you will then be redirected to the Apple Music app.
Finally, there will be a generated promo code that you can redeem instantly in your account that you can use for six months even without paying Apple music subscription.
If you already subscribed to Apple Music before, you don't have to worry because you can get the same offer. So, how to avail of this great offer? You can get this once you cancel your latest subscription and re-subscribe to it by using the Shazam app so you can avail of Apple Music free trial for another three months.
How to cancel your subscription? One of the fastest ways to cancel your subscription is directly through the Music app on your idevices such as iPhone or iPad. I provided below the steps which will serve as a guide on how you can do this.
First, Launch the Apple Music app
Next, Choose "For You" on the menu
Click on your profile picture that is visible on
the upper right corner of your screen.
Select "Manage Subscription"
Click on "Cancel Subscription" which is at the
bottom.
Lastly, click "Confirm".
After you cancel your subscription, try to launch your Shazam app again and click "Library". Next, click on the settings icon. Then, search for the "Disconnect Apple Music" and just simply approve it. Now after you finally cancel your subscription, the next thing you need to do is follow the steps that I provided above to have an additional apple music free trial for three months.
Part 2. How to Keep Apple Music without Subscription after Free Trial?
So, what if your Apple Music free trial is over, is there another way to keep your Apple Music even without a subscription? Yes, there is! This is by using a special tool that can remove the DRM (Digital Rights Management) that is encrypted on Apple Music tracks. We know that this is also the reason why we can't just transfer our downloaded soundtracks to any devices other than iDevices or services that is under Apple. By removing this you can freely do whatever you want and keep the songs as much as you want to without worrying about your monthly subscription.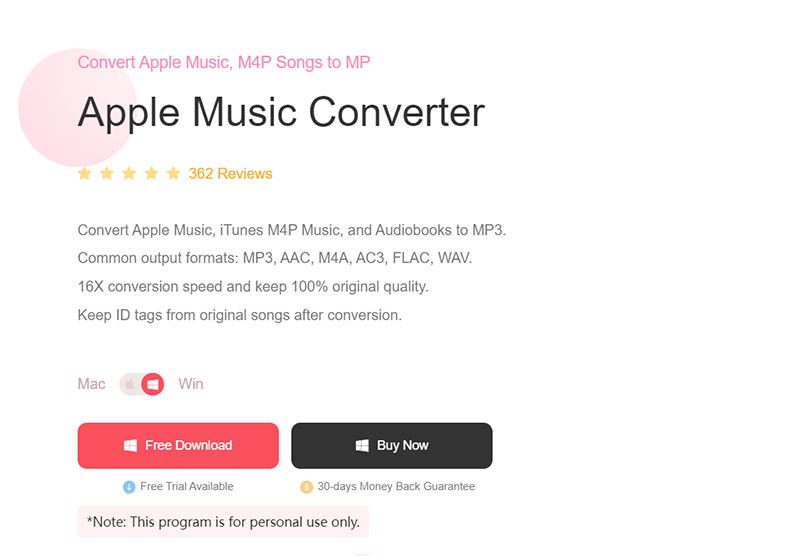 Curious about this software? This is none other than AMusicSoft Apple Music Converter! I totally recommend this software because it is user-friendly and aside from that, its features amaze me. It is an all-in-one converter which can convert your song to any kind of format that you desire such as WAV, MP3, FLAC, etc and like I mentioned just a while ago, once you converted the songs using this software it will instantly remove the DRM encryption making it DRM-free tracks.
Moreover, what I like about this converter is that it maintains the 100% quality of the song that you converted and it will not take you so much time to convert because it has a conversion speed of 16x. You will also have the chance to customize or edit the details of the songs such as titles, artists, albums, etc. Do you want to try this for yourself? Then you can have this installed on your computer just by visiting their official website and download its installer.
Once you have it installed, here is the guide which I provided for you on how to use the AMusicSoft Apple Music Converter.
There are three steps to follow.
Step 1. Choose tracks from Apple Music
Run your AMusicSoft Apple Music Converter that is installed on your computer. Once you open it, it will instantly scan for your Apple Music tracks. It will take a few minutes to finish, so you have to wait. After scanning is done, you can now select the songs that you wished to convert.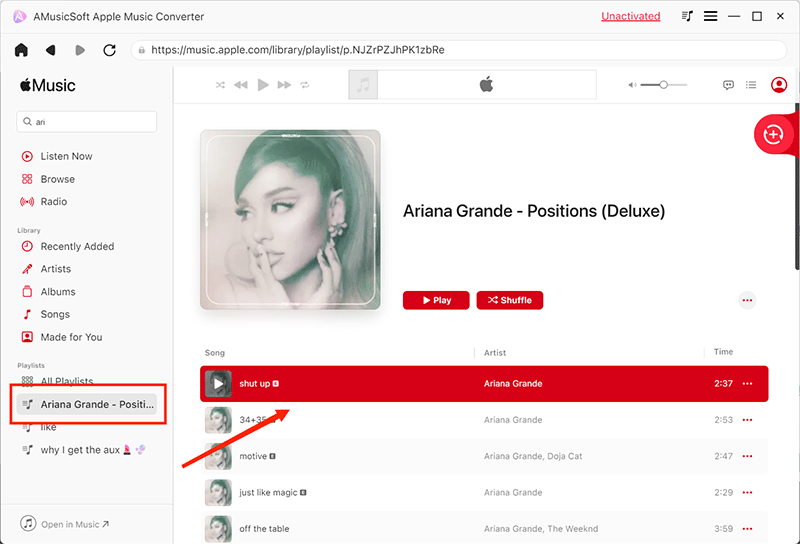 Step 2. Customizing the output format and path for your converted songs
Once you select the songs that you decide to convert, you can choose which format you are going to use, and also, you can set the destination folder for your converted songs.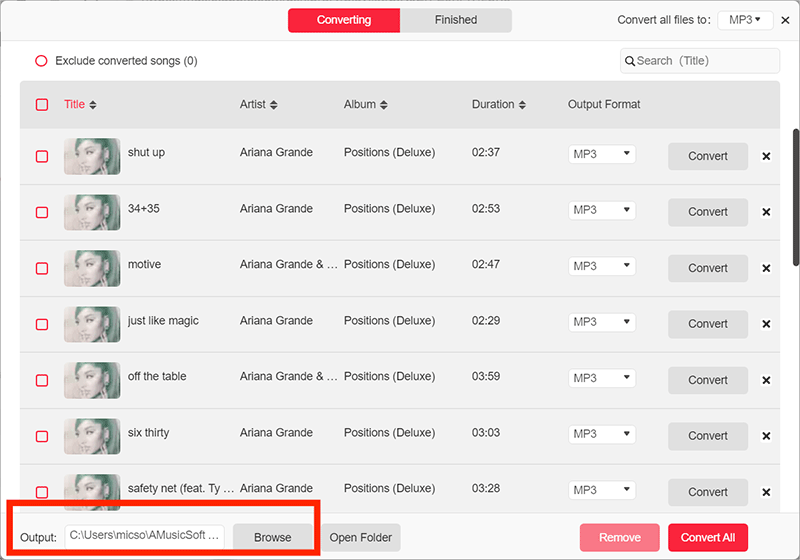 Step 3. Begin the conversion by clicking "Convert"
Once you finalized the output format and which folder you want it to save, you can start converting it now by clicking the "Convert" button. The progress of your conversion is also visible on its main interface, so you will be aware of how long the conversion will take.
By completing these steps, you can finally keep Apple Music even after Apple Music free trial and even without a subscription.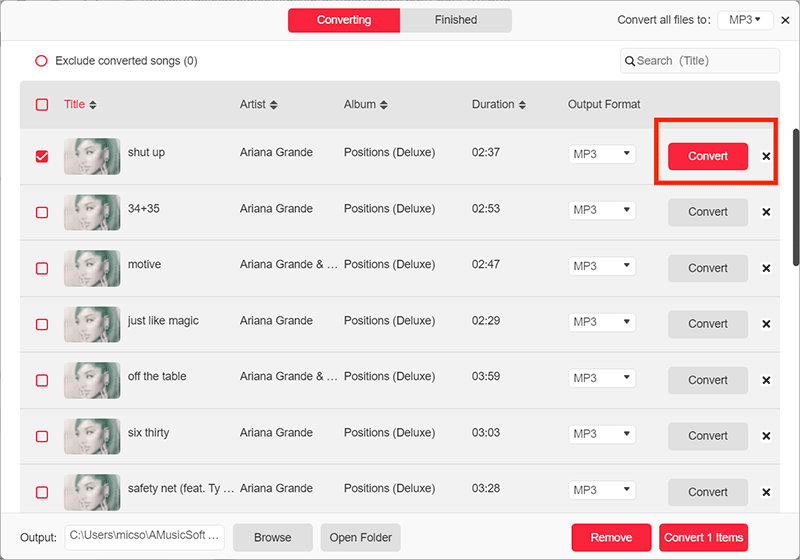 Part 3. Final Thoughts
Apple Music also offers additional Apple music free trial through another app that is also owned by Apple which is the Shazam app. This free trial can make you enjoy playing your music available on Apple Music. Aside from the free trial, there is also another way for you to extend it for a lifetime which is by using AMusicSoft Apple Music Converter. It is up to you now which one you will use.
Robert Fabry
Apple Music, Spotify, Amazon Music senior users. Share various tips and solutions.
Last updated: April 12, 2021