As most of us know, Spotify is a music streaming service wherein you can access millions of songs, albums, podcasts, etc. from different artists around the globe from its music catalog.
It is very popular with music enthusiasts because it offers high-quality audio sounds and aside from that most people find Spotify well-organized as well as user-friendly which is convenient for them to use.
Spotify can be accessible to Spotify supported devices such as Mac, Windows, Android, etc. But some Spotify users are asking if it is compatible with other Spotify MP3 players?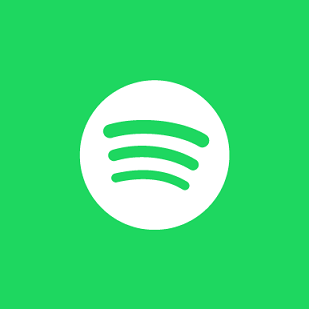 To be honest, there are only limited MP3 players that support Spotify. But it doesn't necessarily mean that there is no other way that you can play Spotify on MP3 players. So, if you want to learn about how to do it just keep reading this post so you will learn more about it.
Contents Guide Part 1. Do MP3 Players Support Spotify? Part 2. How to Play Spotify on Any MP3 PlayerPart 3. Conclusion
Part 1. Do MP3 Players Support Spotify?
One of the common questions that I encounter on the internet is "Does MP3 players support Spotify?". Unfortunately, not every MP3 player available can play or have the ability to launch Spotify especially the ones that are generic which can't connect to the internet thus making it impossible to launch a Spotify App.
Others consider converting their Spotify to MP3, just for them to play it on any MP3 players which is also possible. If converting doesn't come into your mind, the platforms that are Sportify supported that I know are Mac, Windows, iOS (iPod Touch and iPhone), Linux (Preview), Android, BlackBerry, Symbian, and Windows Phone 7.
You will read more detailed compatible Spotify MP3 player as you continue reading.
Best MP3 Player Compatible with Spotify
If you consider Spotify MP3 player even without converting it to MP3, here are the lists of selected MP3 players which you can choose from that is compatible with Spotify wherein you can listen to your favorite tracks even without the use of your smartphone or WIFI connection.
Top 1. Mighty
Mighty Audio is considered to be the first Spotify MP3 player when it comes to streaming music offline. They produced this portable MP3 player called Mighty in which Spotify fans can play their favorite Spotify music without using their phones offline.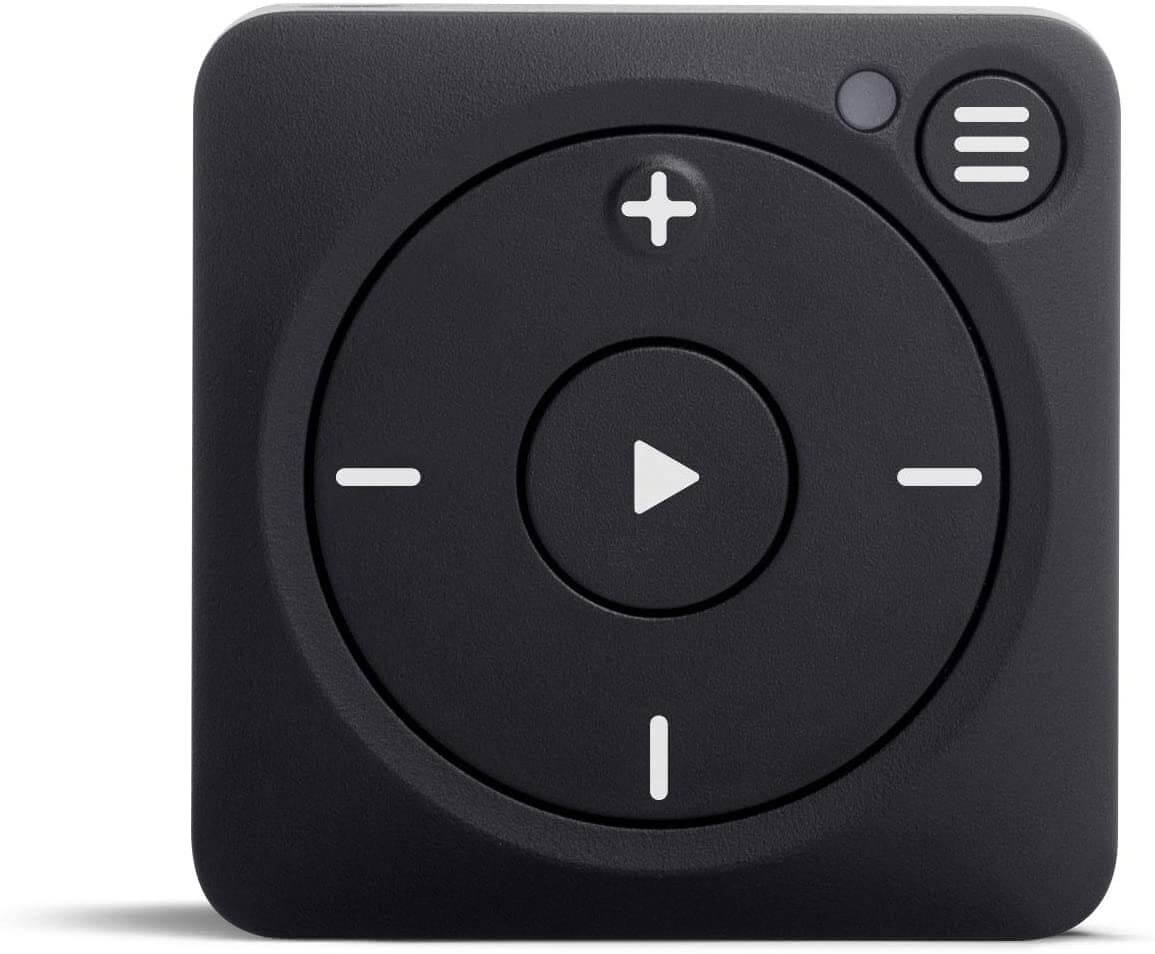 With its internal storage of 8GB, this portable MP3 player can able to save up to 1000 songs with the highest quality sound at Spotify's Premium as well as users can play it continuously for up to 15hrs. Moreover, it allows users to sync and playback their locally stored MP3.
Since this portable MP3 player is WIFI and Bluetooth enabled, Mighty Audio also officially produced a mobile app that is available for both iOS and Android so that Spotify users can able to transfer their Spotify music using WIFI and Bluetooth connection.
For you to able to play Spotify music to Mighty, you have to: First, install the app on your phone and sync your account on Spotify. Next, with a similar WIFI connection, and lastly, freely select your desired Spotify tracks that you wish to play or listen to on Mighty.
When you successfully synced or linked your Spotify playlist via WIFI using your phone's app, you can finally begin enjoying your favorite music on Spotify even there is no smartphone-connected on the internet.
Top 2. Samsung Gear S3
Another supported Spotify MP3 player official partner of Spotify is Samsung. The company released its first Spotify supported portable MP3 player which is the Samsung Gear 2 that only serves as a remote controller to playback Spotify Music.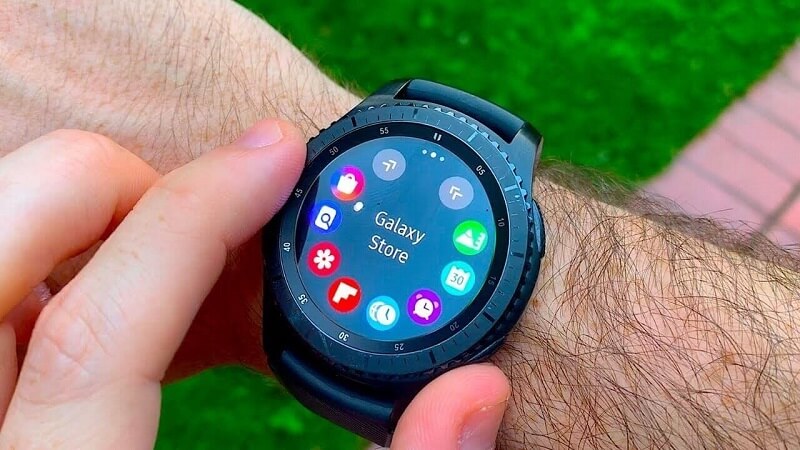 Then, later on, Samsung made a progress with its Samsung Gear 3 that makes Spotify more enjoyable by allowing users to store and download their desired songs, albums, or playlist from Spotify to be used offline.
It has an internal storage capacity of 4GB which able users to store a good amount of music for offline use even without a phone close-by.
Keep in mind that the Spotify app is not yet installed on your smartwatch if you want to have Spotify on your Samsung Gear 3. You have to manually install it yourself. Once you successfully installed it, that's the time you can only use Spotify using your Samsung Gear 3 without connecting your smartphone even in offline mode.
Top 3. iPod Touch
Next on the list is the iPod Touch. It is one of the mobile devices that is iOS-based with a touchscreen display that can be used as a music player. One of the advantages of using the iPod Touch is that you can connect it to WIFI as compared with other usual MP3 players.
If you wish to use iPod Touch as your Spotify mp3 player, the Spotify app is supported starting from the 5th generation of iPod Touch based on the Spotify community.
For you to able to access Spotify on your iPod touch, you have to first download a third-party Spotify app which you can find from your Apple App Store. Once downloaded, you can finally listen to your Spotify songs on iPod Touch just similar to your iPhone.
But bear in mind that if you use a free Spotify account, there will be ads as you shuffle play your audio files. But if you like to completely access the special features such as unlimited skipping of songs and downloading tracks for offline use, you have to upgrade your regular Spotify to Spotify Premium with a monthly subscription of $9.99.
Top 4. Fitbit Versa 2
It was talked about a few months ago, that if you heard about Fitbit Versa 2, you will hear negative feedback from the Spotify community because it is said that it doesn't support Spotify. Fortunately, Fitbit officially cleared this making Spotify worked on Fitbit Versa 2.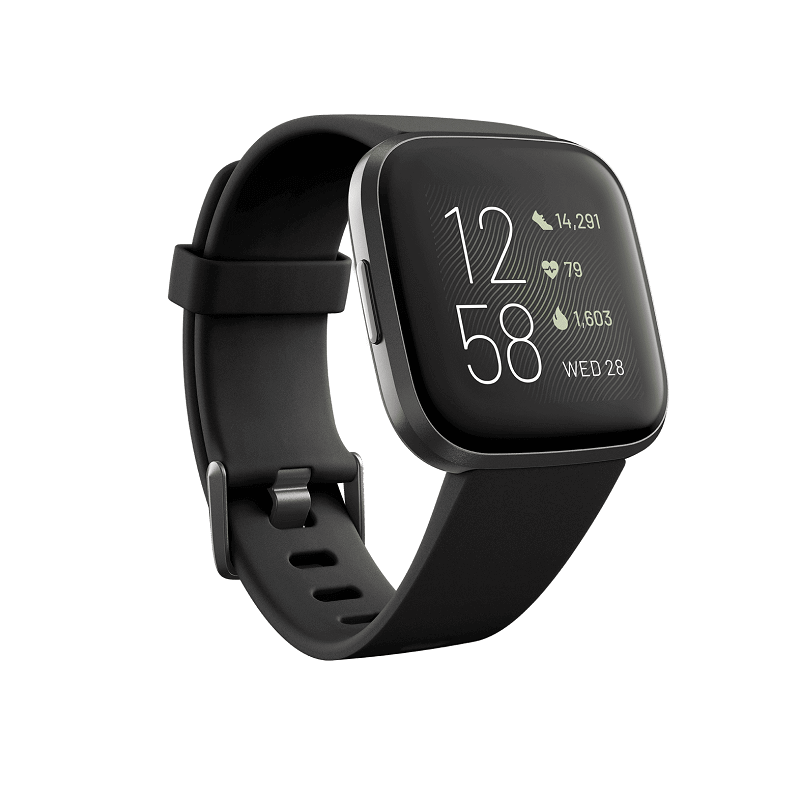 Fitbit Versa 2 has an amazing feature, some of these are built-in GPS, the user-friendly design has a long battery life, and a Spotify MP3 player. Not only that it is less costly. So, if you decide to use this as your Spotify MP3 player, you have to upgrade your account to a premium account and also bear in mind that offline mode is not available meaning you have to connect it to your phone with the use of the internet and keep it close-by to your Fitbit app.
Part 2. How to Play Spotify on Any MP3 Player
There is another option that you can do for you to play Spotify mp3 player of any kind. Curious about how to do it? This none other than the use of a special tool called AMusicSoft Spotify Music Converter.
It is a type of software that converts songs to any format that you like such as FLAC, MP3, WAV, and M4A. Furthermore, it has this feature that can remove the DRM protection that is encrypted on the Spotify tracks that are responsible for why it is difficult to play it to other devices other than those supported by Spotify.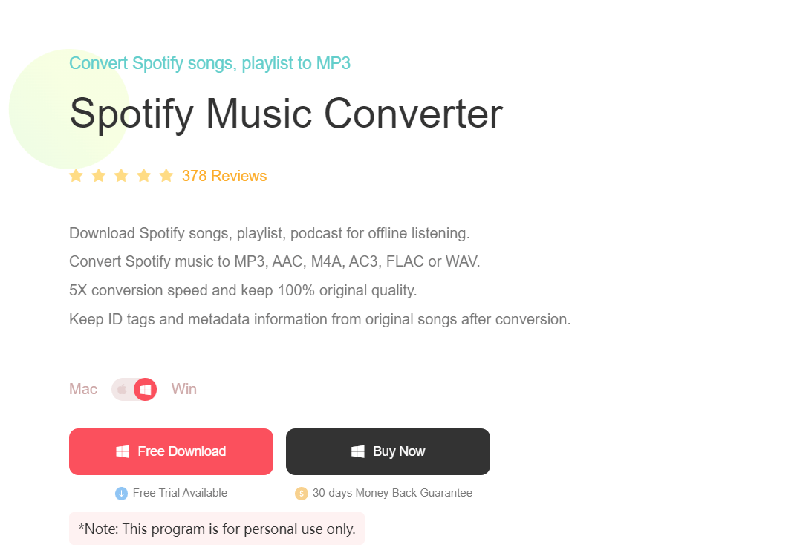 Once the DRM protection is removed, you can also keep the tracks as long as you want even have it forever! Yes, you heard it right, you can even play it for offline use. Aside from that, it is known for maintaining the quality of the songs even with the conversion speed of x5 and also, you can still keep your playlist organized after conversion because it keeps the ID3 tags and metadata of the tracks.
So, if you like to try AMusicSoft Spotify Music Converter for yourself, it is available for download on its official website for both MAC and Windows. I included here which you will see below on how to use this software:
Step 1: Download, Install and Run the Spotify Music Converter
First things first, download and install its installer to your computer. Next, launch AMusicSoft Spotify Music Converter by selecting it on your desktop and then wait until the software opened.
NOTE: Make sure that you closed your Spotify before you launch AMusicSoft Spotify Music Converter and also, prevent any operation on your Spotify while using the software.
Step 2: Select your Spotify Songs and Choose The Output Format
Next, just simply drag and drop the songs from your Spotify on the software's interface. Once done selecting, you can now choose the output format as well as the destination folder where you want to see the soft copy of the tracks. In this case, we will be using MP3 as our output format.
Step 3: Click on The "Convert" Button to Start Converting to MP3
Lastly, once you are satisfied with your selected songs, output format, and the location folder, we can now start to convert by clicking on the "Convert" button. Keep in mind that even if the conversion is fast, the conversion time is still based on the numbers of your music tracks.

Part 3. Conclusion
Spotify might have a limited supported Spotify MP3 player such as Might, Samsung Gear 3, Fitbit Versa 2, and iPod touch.
But we also discussed another way which is by converting it with the use of a professional tool that is AMusicSoft Spotify Music Converter so you can freely play it to any mp3 players as well as to any device. I hope by reading this post you can maximize and make the best out of your mp3 player playing your favorite Spotify music tracks.